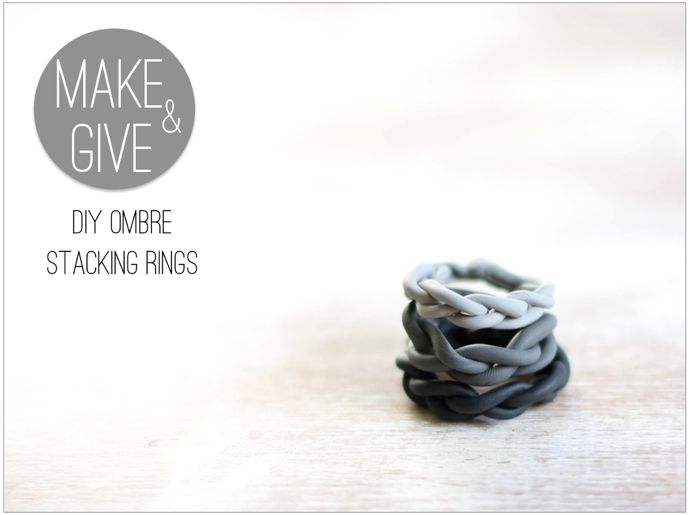 Do you wear rings? I don't usually – not even my wedding ring. For shame, I know! During each of my pregnancies I couldn't wear it and now it doesn't fit (I guess my fingers are fatter?). My husband commented that this was a good project for me since I need a ring that fits. I guess I should have made it gold!
DIY Ombre Stacking Rings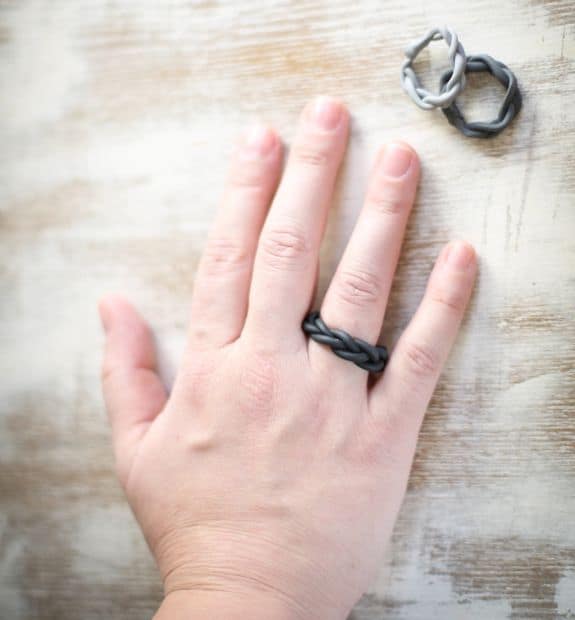 Did you know that you can mix clay together to create new colors? So easy! I always leave Hobby Lobby with about 15 craft handouts. (They are like paint chips, who can't resist?) When I saw an ombre clay cuff tutorial I had to try it. I used black and white to make shades of gray (just 3 though!). Just warm up a tiny bit of clay and then add a bit of white.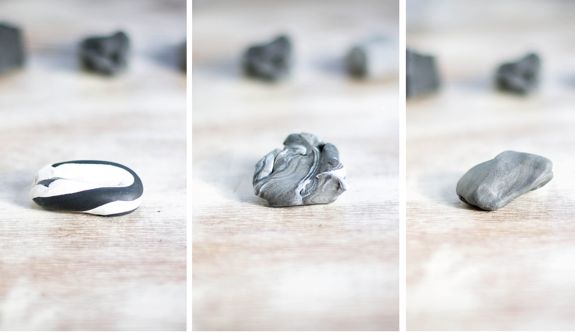 Keep working it together until you have a solid color. The more white you add, the lighter the color will be. You can also mix in gold leaf! Wouldn't that be pretty? Might try that next!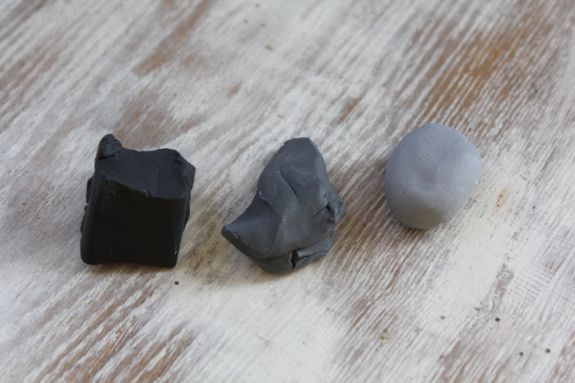 One you have your colors made you want to roll out three tiny – the tinier the better – pieces of clay. Lay them out on a smooth surface and squish the strands together at the top.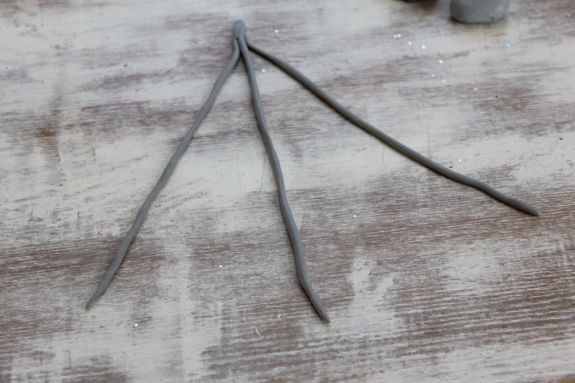 Braid the strands as tightly as you can.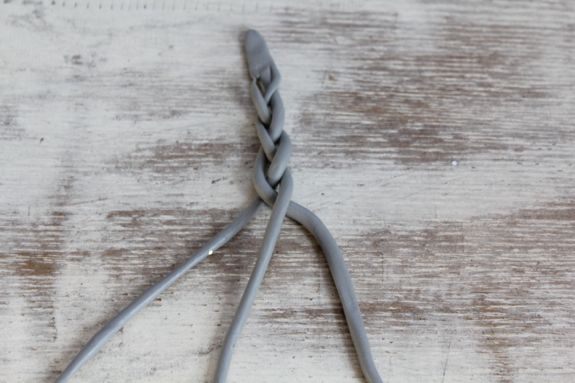 When you get a few inches braided, wrap it around your finger and pinch off the extra.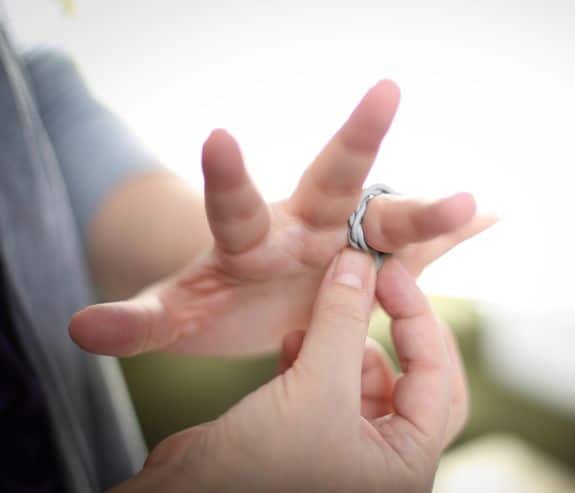 Gently slide it off of your finger and bake according to package instructions.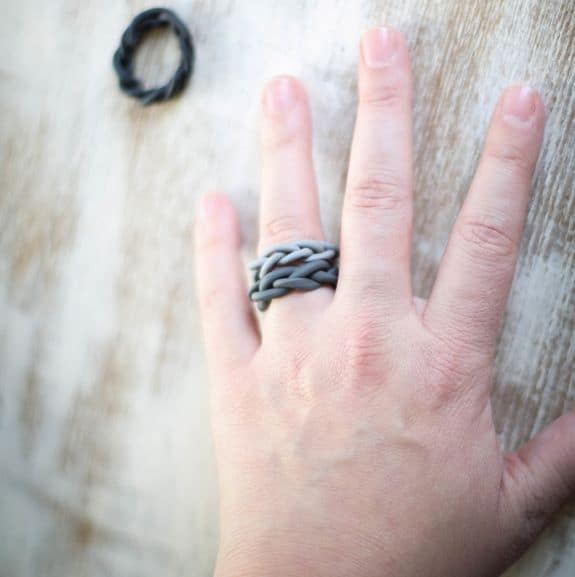 Wear one, two or three at a time! What color would you make? I think it would be fun to braid two colors together!