Everyone's got their bugaboos. Me? I'm little high strung when it comes to produce.
I went through a phase where I only bought organic, locally grown produce from the farmers market. It was super expensive, somewhat pretentious and totally inconvenient, but I was that dead set on avoiding chemicals.
Thankfully, I've loosened my grip on what it means to eat "healthy" since then. But even though my local grocery store and I are now BFFs, I'd rather not eat chemicals if I can help it. That's where a good fruit and veggie wash comes in. You see, even if you only buy organic, if it was commercially grown chances are it was sprayed with pesticides in some form or another. And even if it wasn't, you still run the risk of ingesting germs or parasites.
That means you should be washing all of your produce all of the time.
This super easy produce wash only contains 4 ingredients and can be whipped up in a matter of minutes. Make it in bulk and use it as a soak for your weekly produce haul. Or pour it in a spray bottle and spritz it on loose greens or single serving fruits and veggies.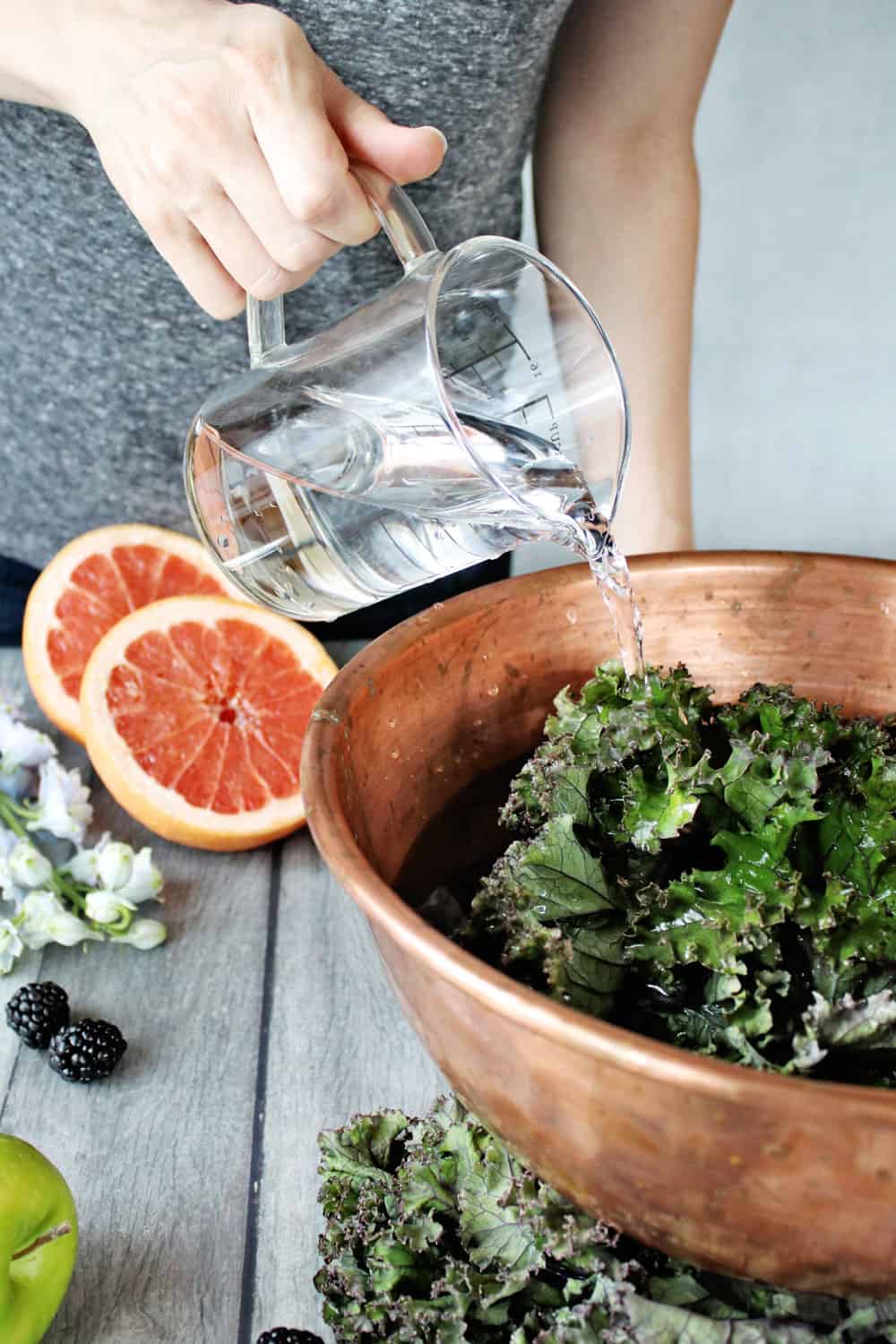 DIY Produce Wash
Store-bought produce washes are super convenient, but they're also super pricey. Even when purchased online, 16 ounces of the high quality stuff can cost you $10 or more. That's a lot to spend on just two cups of veggie wash.
But if you think you'll save a buck and go with a cheaper wash, studies show that most bargain brands are actually ineffective. Researchers at the University of Maine found that distilled water was just as effective at removing bacteria and mold from produce than some commercial produce washes.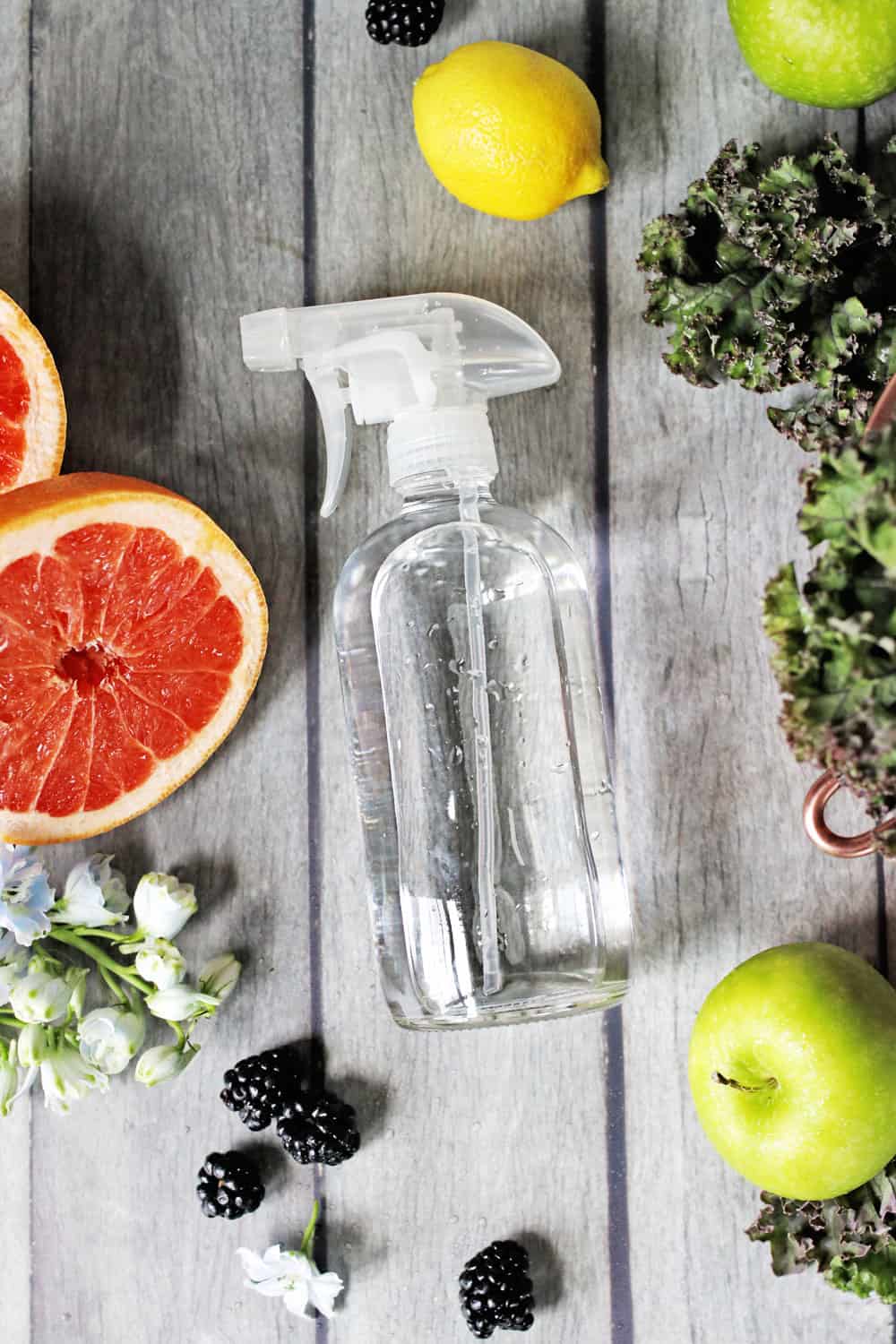 But there is one thing we can do to effectively clean fruits and veggies without breaking the bank: make our own produce wash.
This wash only contains a handful on ingredients and costs less than $5 a gallon. I usually add about 1 cup to a sink of cool water and let my produce soak.
Or if I'm in a hurry, I'll spray it directly on produce and then give it a quick scrub. The vinegar, one of our favorite natural cleaners, will help kill germs on contact while the lemon juice breaks down grease and grime.
Ingredients
Combine all ingredients in a bowl. Transfer the mixture to a spray bottle or an airtight container.
To use, pour 1 cup solution in a sink full of cool water. Let produce soak for up at least 15 minutes before rinsing off. Alternatively, spray solution directly on produce, scrub gently and then rinse before eating. To prevent spoilage, let produce dry completely before storing in the fridge.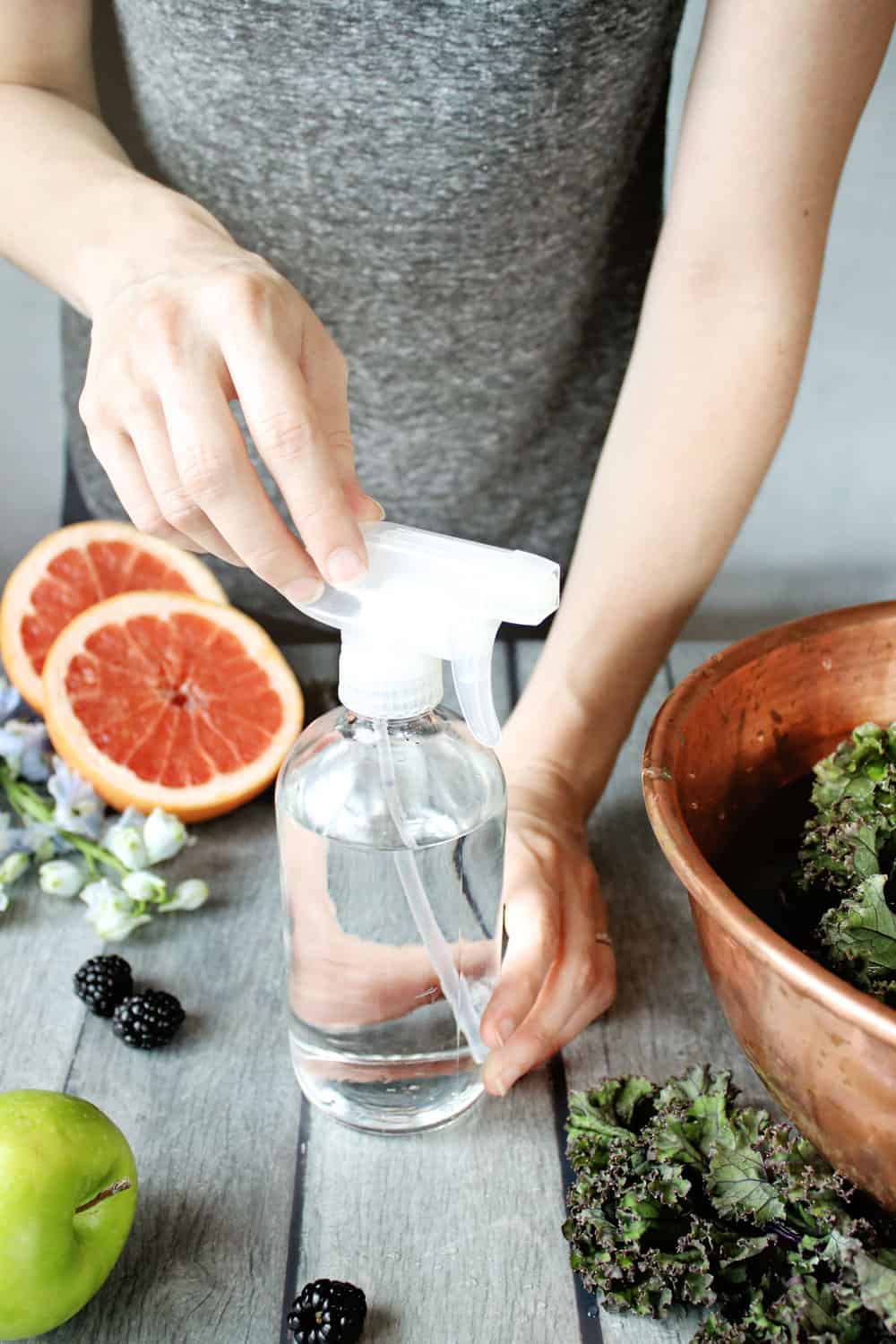 9