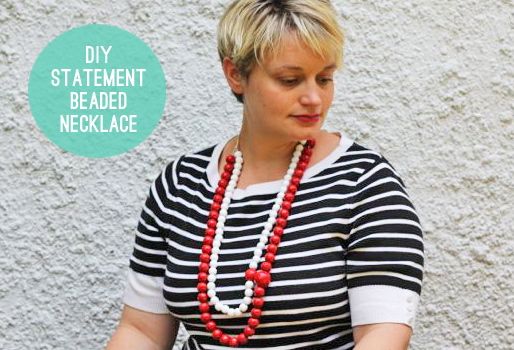 Yes, I made another bead necklace! Just what the blog world needs, right? I was a crazy crafter the week of July 4 trying to get all of my projects finished before I lost them forever in the move. So I took all of my leftover beads to make one big statement necklace. Inspired by patriotic colors I went with the classic color combination of red and white.
It was fun to make this because I planned to give it as a gift to my sister. My way of saying thank you for putting up with our crazy clan all week while we unpack boxes – and for always being so encouraging of the ol' blog. 🙂
Statement Beaded Necklace Instructions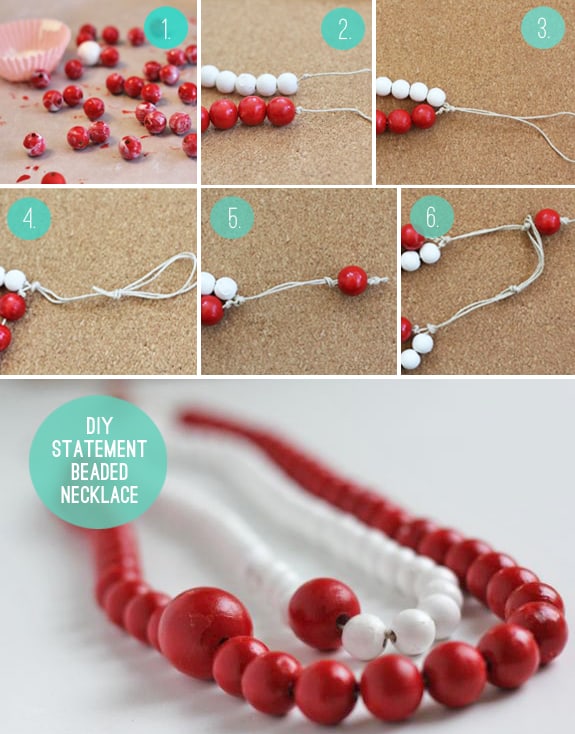 Step 1: Paint beads of various sizes (found at JoAnn's) with 2 coats of paint. Finish with a coat of Modge Podge gloss.
Step 2: String beads on twine and measure the length you want. Make a knot at the end of each side to hold the beads in place, leaving about 6 inches of excess twine at the end. Repeat with second strand of beads.
Step 3: Knot both strands of twine together. Repeat on other side.
Step 4: On one side make a loop and knot.
Step 5: On the other side make a knot, add another bead, and knot again. Cut off any excess twine.
Step 6: Slip the loop over the bead and you're done!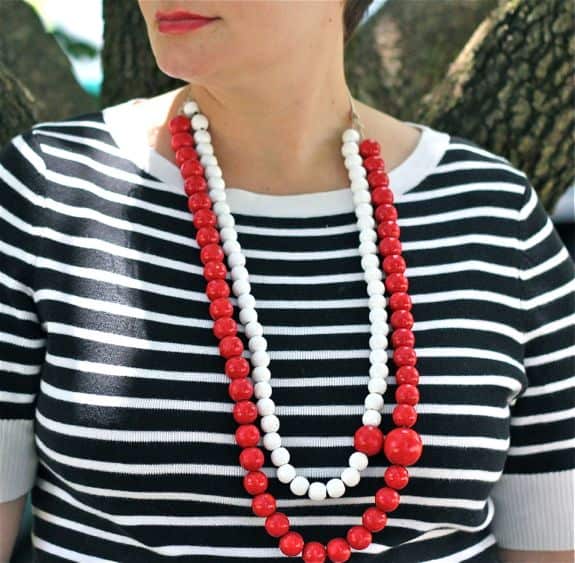 Originally I planned to make the necklace three stands but that was a bit more of a statement than I wanted. So I separated out the biggest strand and made it its own necklace. I like its chunky, retro vibe!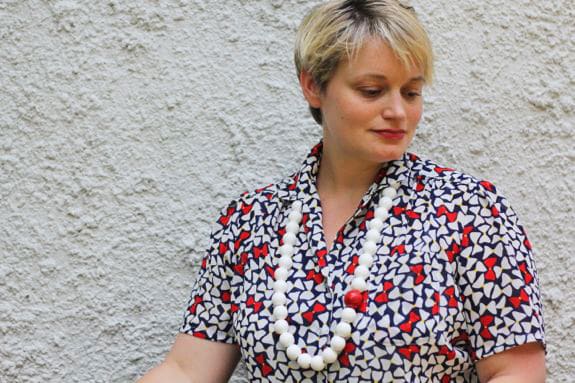 0