I have a theory about cleaning: no matter what you're cleaning, the process needs to be as simple as possible (Simpler. No, simpler…) or most of us won't do it. Take cleaning floors for example. If it requires me to find the floor wash, fill up a bucket, measure the soap, get the mop—you get the picture—I'll find something far more important, like watching Floribama Shore repeats, to do with my time.
And while I've always loved my Swiffer for its simplicity, I don't love the cleaning solution itself. It smells toxic to me and I avoid it like the plague. Then I discovered that you can actually make your own Swiffer pads and solution. Not only are they reusable but they're gentle on floors and they smell amazing. Um, bingo!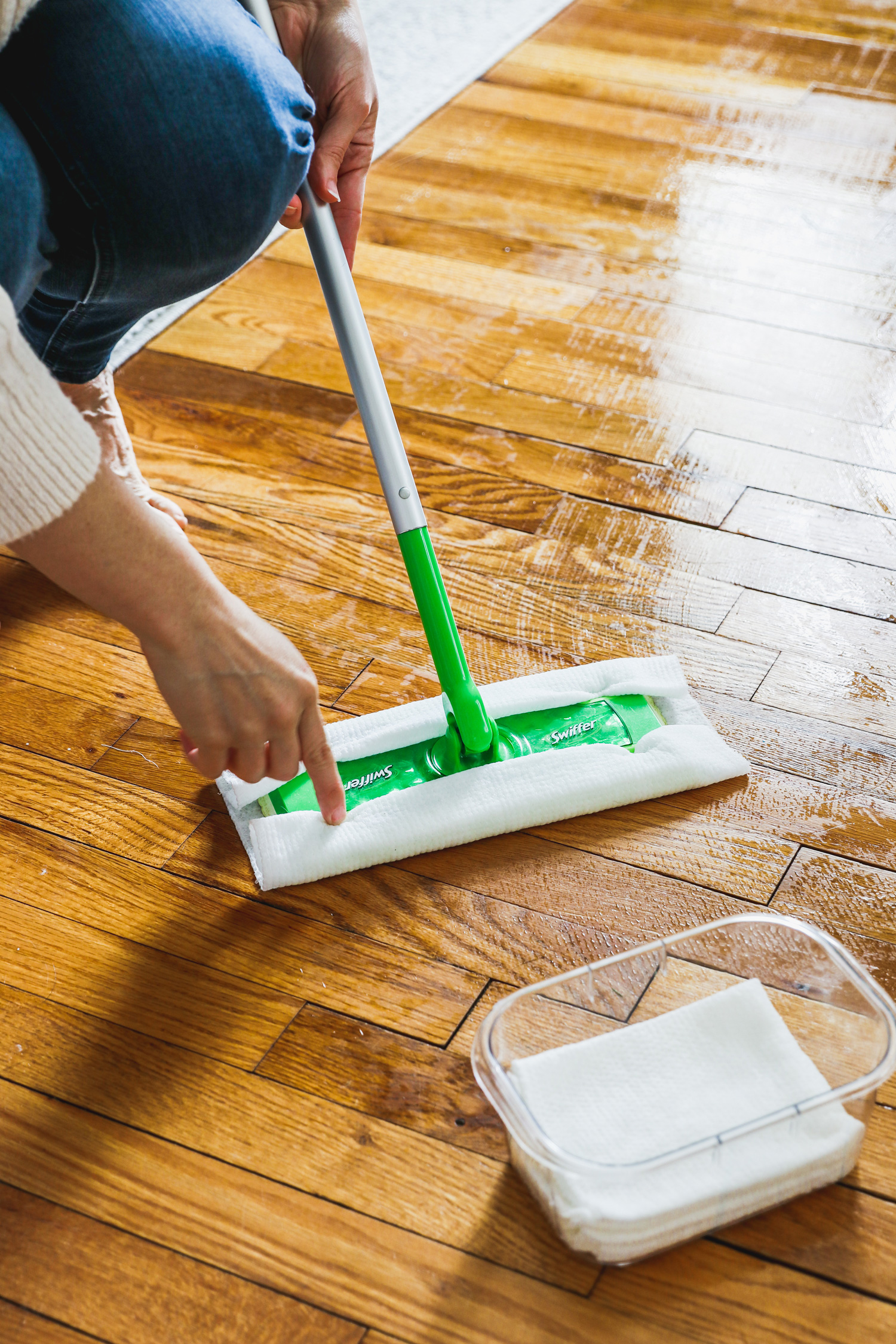 How to Make Your Own Swiffer Pads and Solution
I've been making these reusable Swiffer pads for a while now and I can't even begin to tell you how much time and money they've saved me. The secret is to use kitchen rags or dish cloths that are already the size you need so there's no trimming or sewing required (simple, remember?).
I found some 12"x12" Clean Life multipurpose cleaning cloths at the grocery store and I'm obsessed with them. They're soft, super absorbent and made from recycled materials so they're eco-friendly.
They're also easy to clean when you're done. Just toss 'em in the washing machine on warm to get rid of dirt and grime picked up from the floors. Then put them back in your Swiffer pad container so they're ready to go for next time.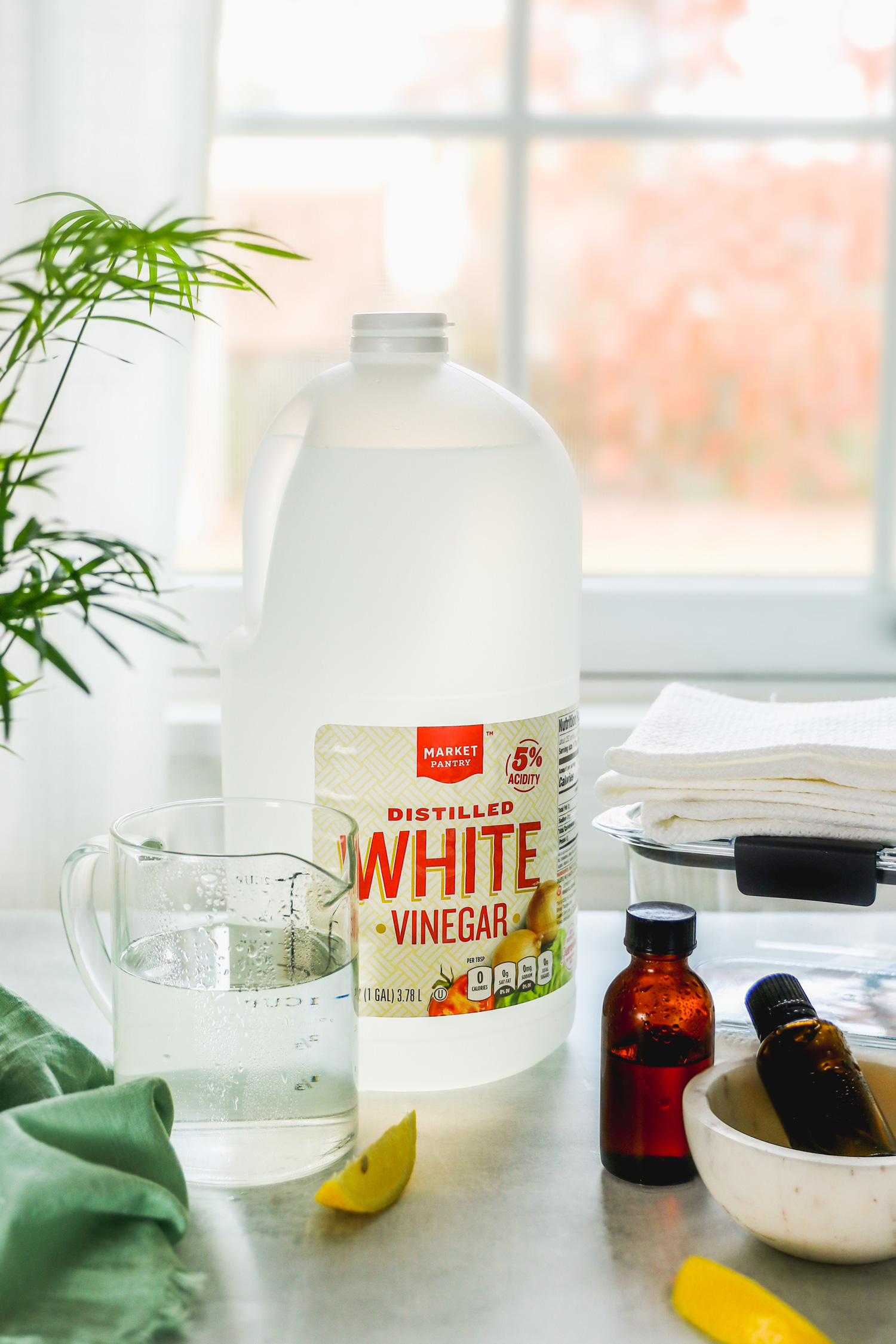 As for the solution itself, there are lots of floor-safe recipes floating around, but my favorite is a simple mix of water and distilled white vinegar. It dries without leaving streaks or water spots and it's gentle enough for almost all floor types (for laminate floors, use this tried-and-true solution).
It also disinfects and naturally gets rid of tough odors. If you're not a fan the smell of vinegar (trust me, it dissipates as it dries!) you can add essential oils to mask it. Lemon, sweet orange and lavender oils are safe to use around kids and pets, plus they'll leave your house smelling fresh.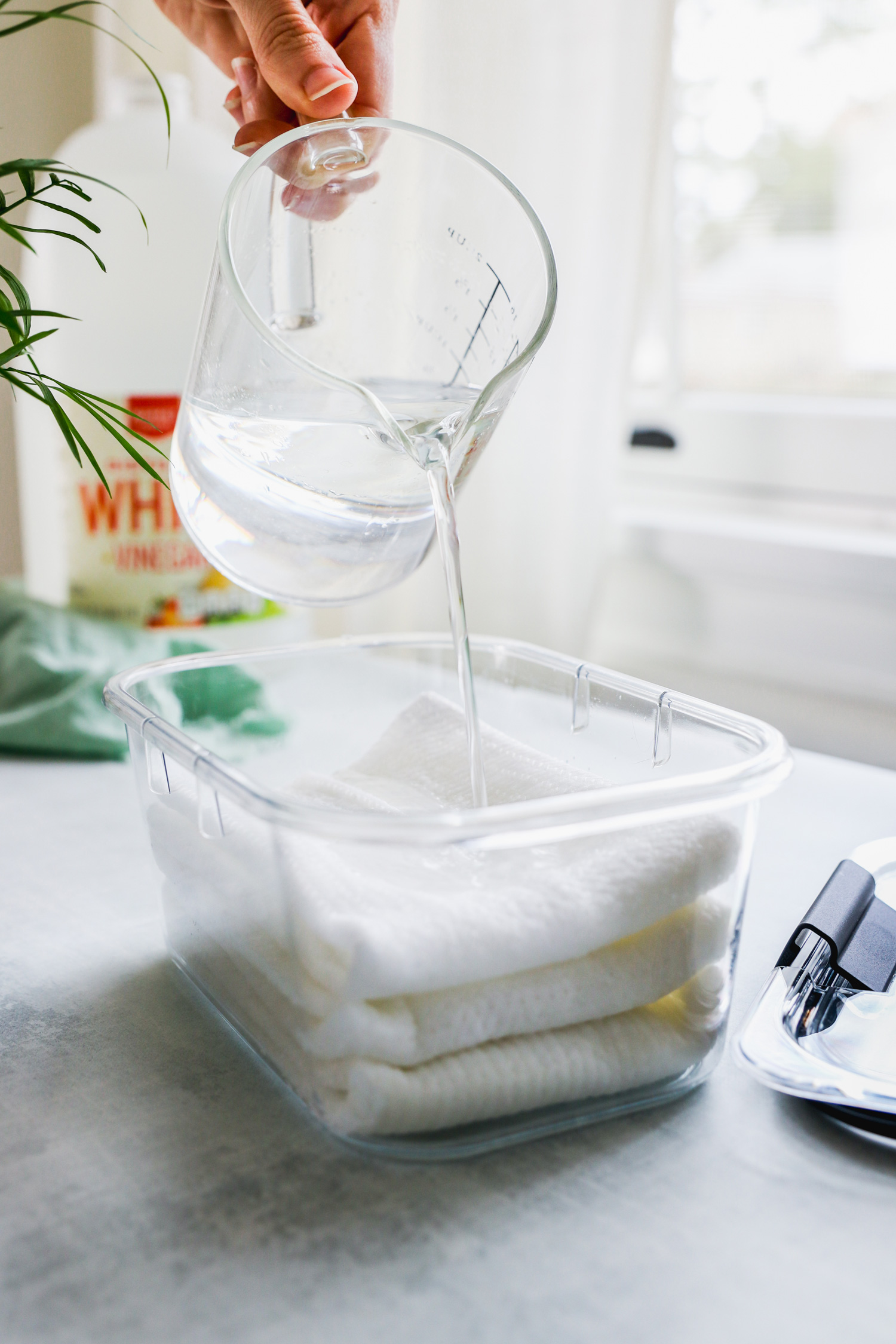 Since I have the Swiffer Sweeper, I just wrap the cloths around the base and tuck them in. But if you have the Wet Jet, I've heard of people using chenille socks instead of terry towels. Slip one over the Swiffer's base and cut two small holes where the solution sprays out.
And speaking of solution, to refill the Wet Jet's bottle, submerge the cap in an inch of boiling water until the plastic softens (it should take about a minute). Then use your hands or a screw driver to gently pry off the cap. Refill the bottle with this homemade solution and screw the cap back on. Voila!
DIY Swiffer Pads and Solution
Supplies
4-5 reusable cleaning cloths (I used these 12×12" ones from Clean Life)
1 cup water
1 cup white vinegar
3 drops dish soap
5 drops orange essential oil
Plastic container with lid
Instructions
Fold the towels and place inside the plastic container.
In a small bowl, combine water, vinegar, dish soap and essential oils.
Pour solution over the towels so that it coats them evenly.
Wash the floors as usual. When you're done, toss the cleaning pad into the washing machine and reuse.
468