What is it about carpets that makes 'em get gross in about 3 days flat? When I brought home the rug of my dreams a few months back, I swore this time would be different. Shoes off! No drinks! Pets must stay 15 feet away at all times! And it worked like a charm. For a bit. But even with all my hovering, that baby was still dingy within a matter of weeks.
Womp womp.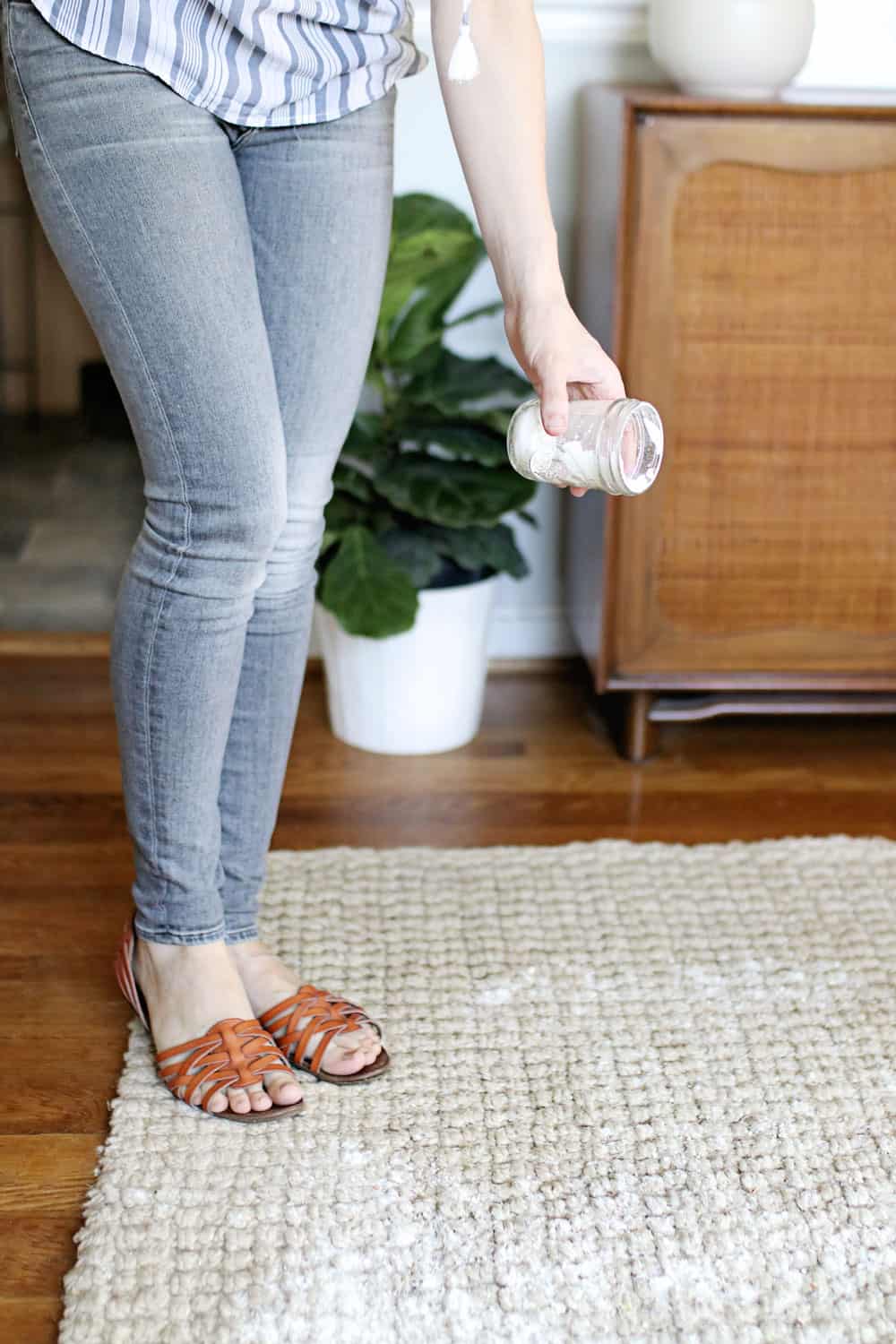 While I wasn't willing to invest in a full-on cleaning just yet, I did want to freshen things up–preferably with items I already had on hand. And let me tell you, this homemade carpet powder works like magic. It deodorizes rugs and helps remove worked-in dirt and grime. Plus it uses only a handful of ingredients so you can whip it up whenever you're desperate to make your rug look like new.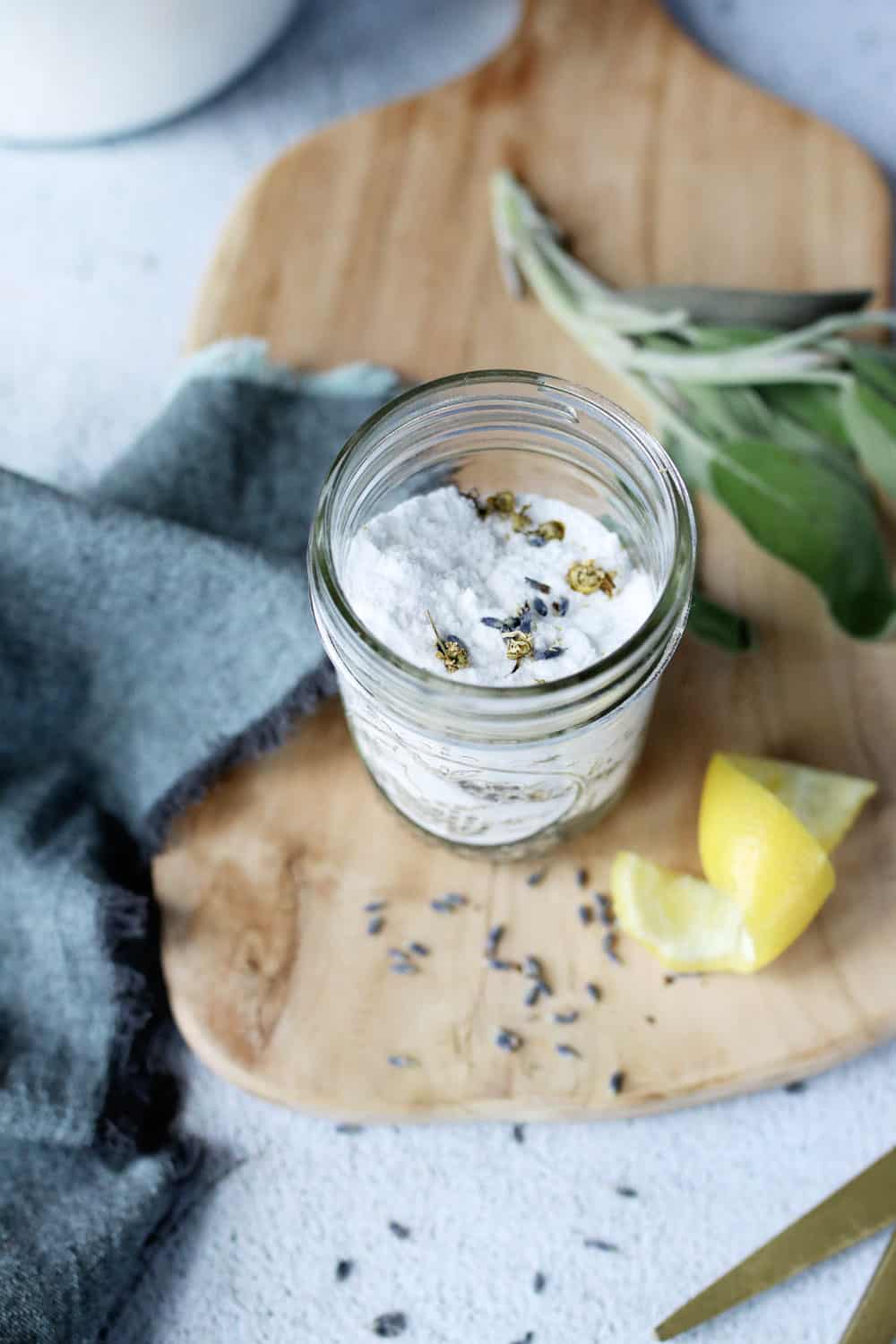 Homemade Rug Freshening Powder
For this recipe, I used five ingredients: baking soda, borax, lemon oil, lavender and lemon peel. Baking soda removes odors while borax helps loosen and lift away grime. And lavender and lemon work together to add a fresh scent and kill germs that get tracked in on shoes. I like my freshening powder on the fancier side since I usually have the ingredients just lying around. But yours does not have to be this complicated. All you really need are baking soda and lavender to get the job done. Simple, no?
While it's totally not necessary, I usually use dried lavender blossoms instead of essential oil. I buy my lavender from the health food store and either grind it into a fine powder (using a coffee grinder) or toss the buds in whole. While a powder is more easily dispersed throughout the carpet, I don't always have the energy to fuss over it. I've also found that my vacuum easily removes whole lavender buds without leaving anything behind. But depending on your vacuum, you might want to stick with the powder.
Sprinkle the powder like crazy on gunky carpets, then let sit for an hour before vacuuming. The scent will have plenty of time to work its way into carpet fibers, while the baking soda and borax will cling to dirt and dust. Then just do a quick pass with your vacuum to remove the powder while leaving a fresh scent behind.
Here's how to make it.
Ingredients
Add everything to a medium sized bowl and whisk to combine. Transfer to a powdered sugar shaker jar or just use a regular jar and do your best to disperse the powder over the rug by hand. Trust me, it doesn't have to get into every nook and cranny to be effective. Let sit for an hour before vacuuming up.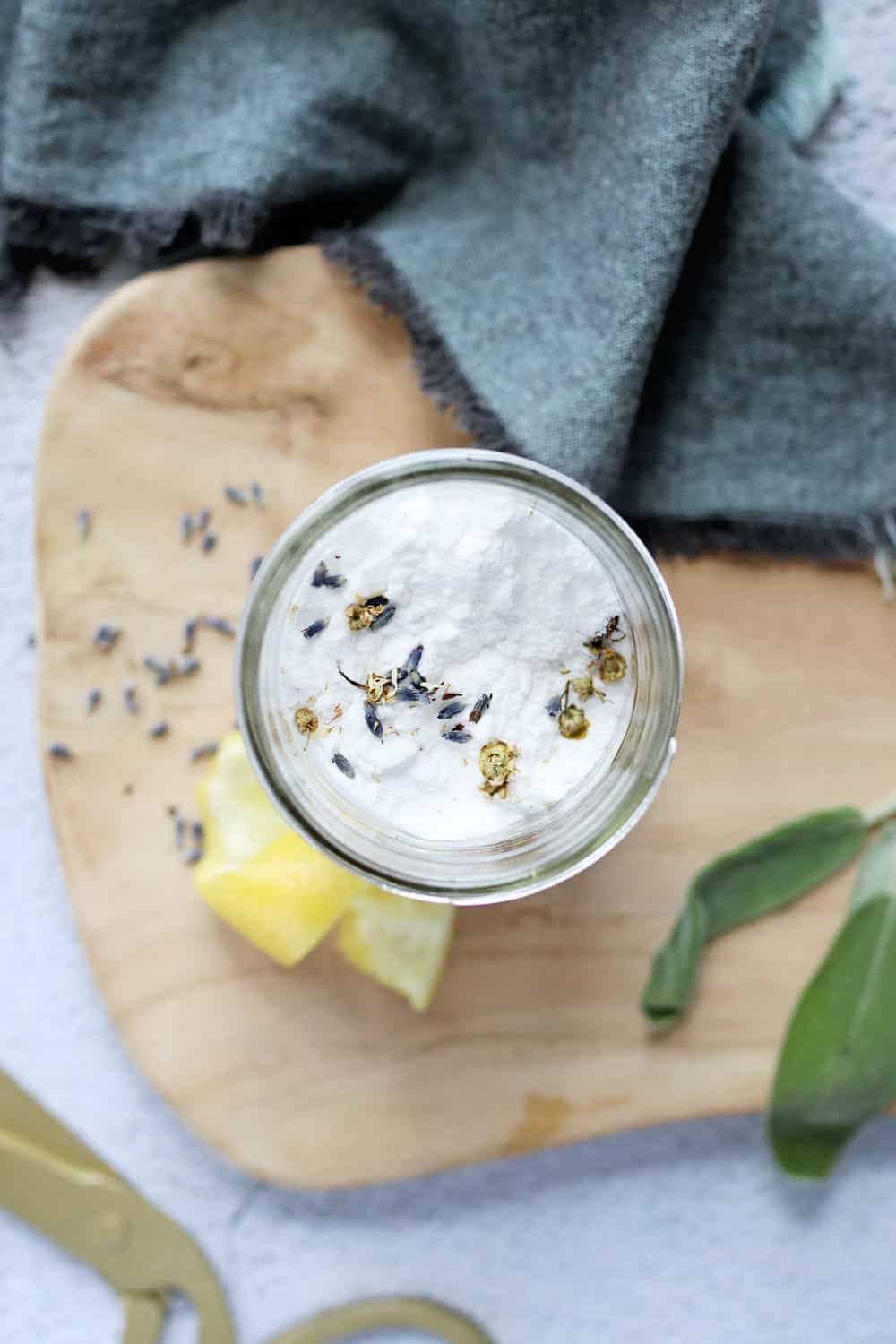 2