Getting new furniture is one of the best things about moving into a new house. The boys' room looks pretty similar to how it did when we revamped the old dresser, with blues and oranges and clean lines that go well with a massive overload of cars and trucks.
With two little boys sharing a room, there's lots of action. And spills. Already Sam has peed on the floor (twice), pizza has been thrown, and strawberries have been used during a game of hide & seek. The furniture is holding up great. The new carpet? Not so much.
Hydrogen Peroxide Carpet Stain Remover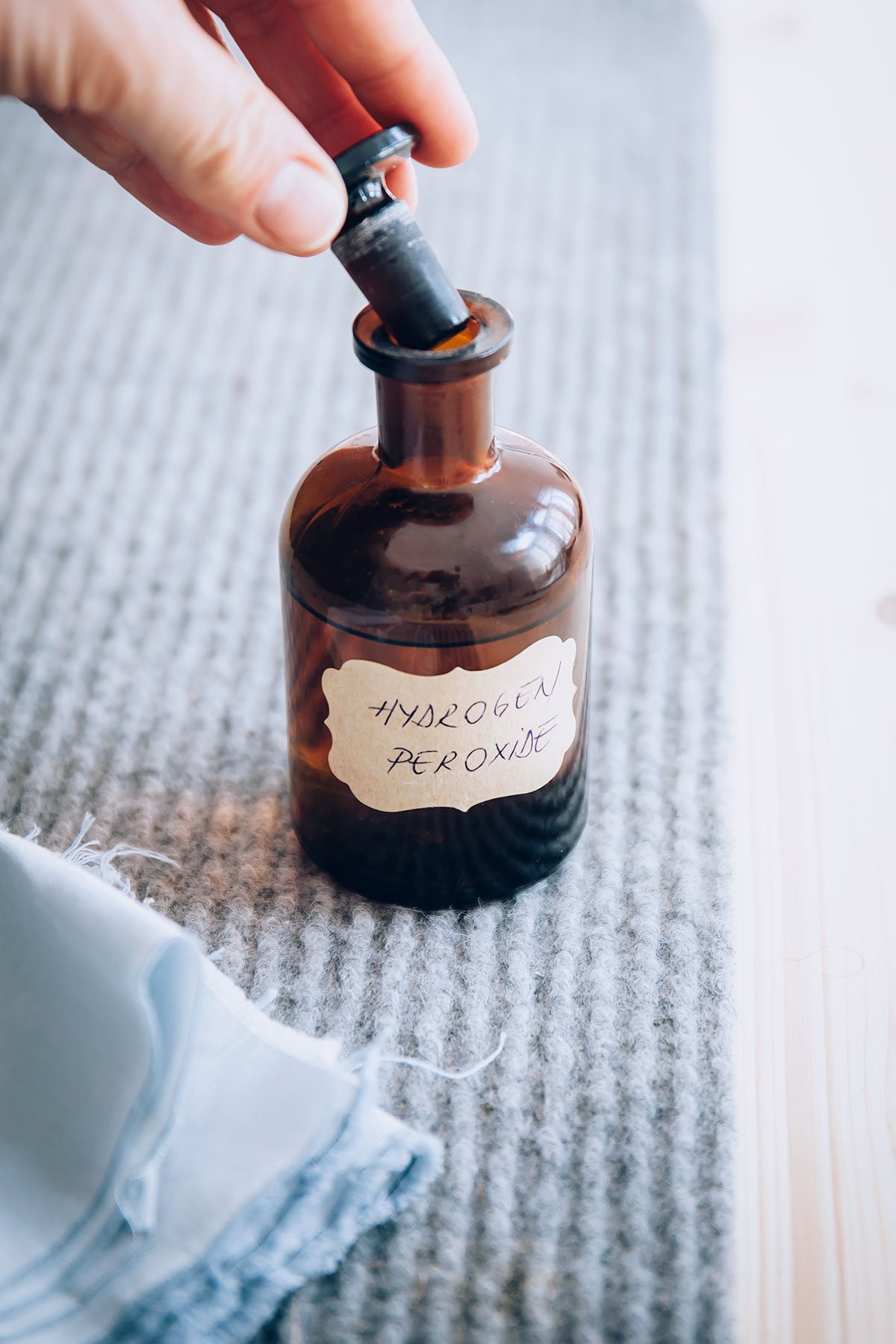 I cringe thinking about spraying it with a commercial cleaner when the boys spend so much time rolling around on the floor. After some searching I found a 1-ingredient cleaner that took up spills like a boss. Even a week old pizza stain.
Yes, all you need is hydrogen peroxide, that's it! Just apply the peroxide to a clean cloth and dab it onto the stain.
One warning: peroxide works by bleaching out the stain. Which means it could bleach the color out of the carpet. So if you have dark-colored carpet, test in a small, inconspicuous area before using.
This simple carpet cleaner has worked on 90% of my carpet accidents, but if you need to pull out the big guns try this heavy duty carpet stain remover.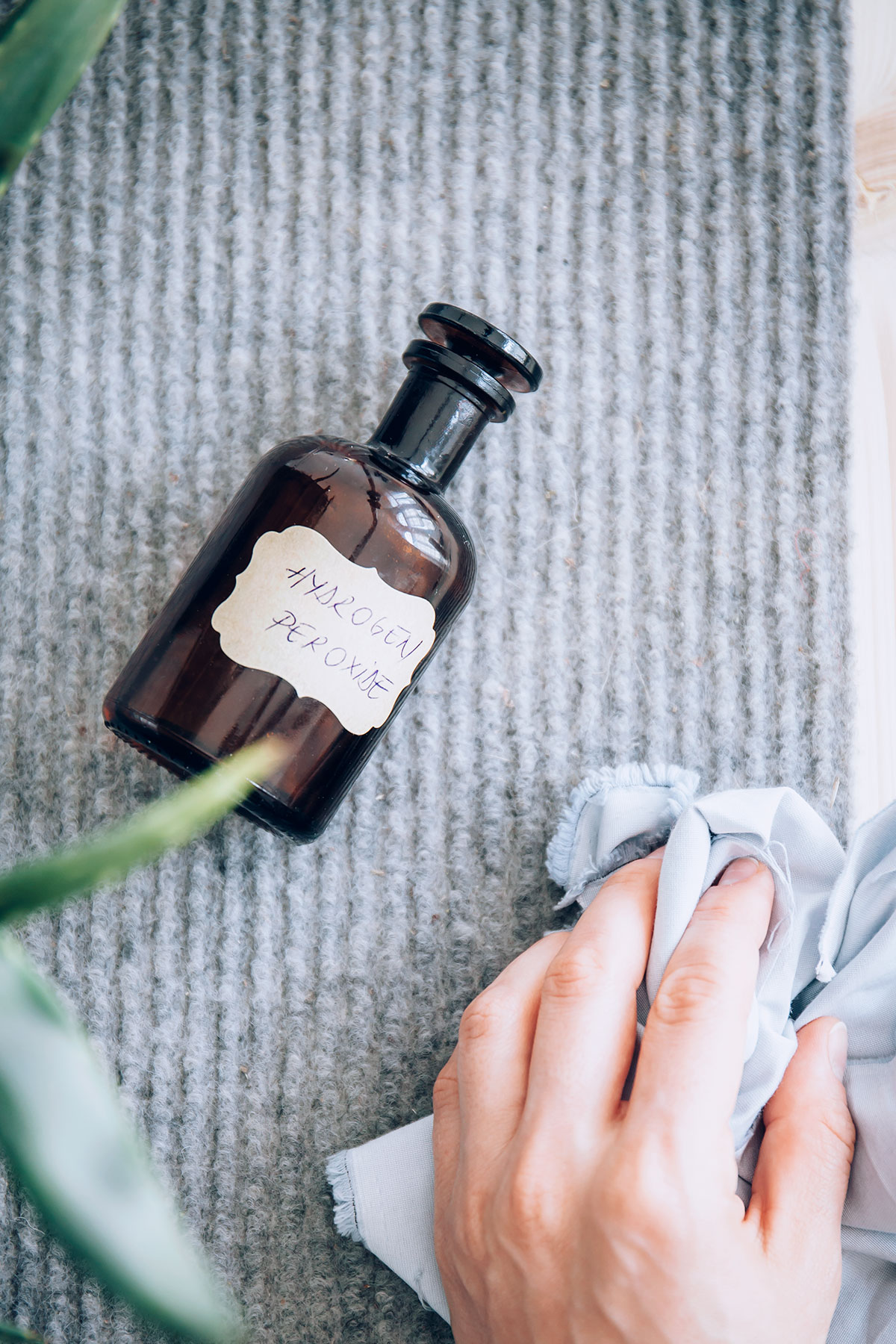 I'm so excited about this I can't even explain. Do you have a favorite natural carpet stain remover?
33