In Chinese culture, the jade plant represents good fortune and abundance, and they are often given as gifts or incorporated into celebrations such as birthdays and weddings (hence their common nickname, "money tree.") A cute plant that also brings in the luck? Sign us up!
Jades are a great choice for those looking to add some desert-inspired vibes to their plant collections. Not only are these succulents hardy and robust, they are super low maintenance, and come in so many different cultivars that they also add a broad spectrum of visual interest to any room or patio garden.
Whether you go with one that boasts waxy green leaves, or opt for the silver, rippled, speckled, tubular, or red-edged foliage, we've put together an easy to follow guide to help you keep your jade plants flourishing.
6 Tips for Growing and Caring for Jade Plants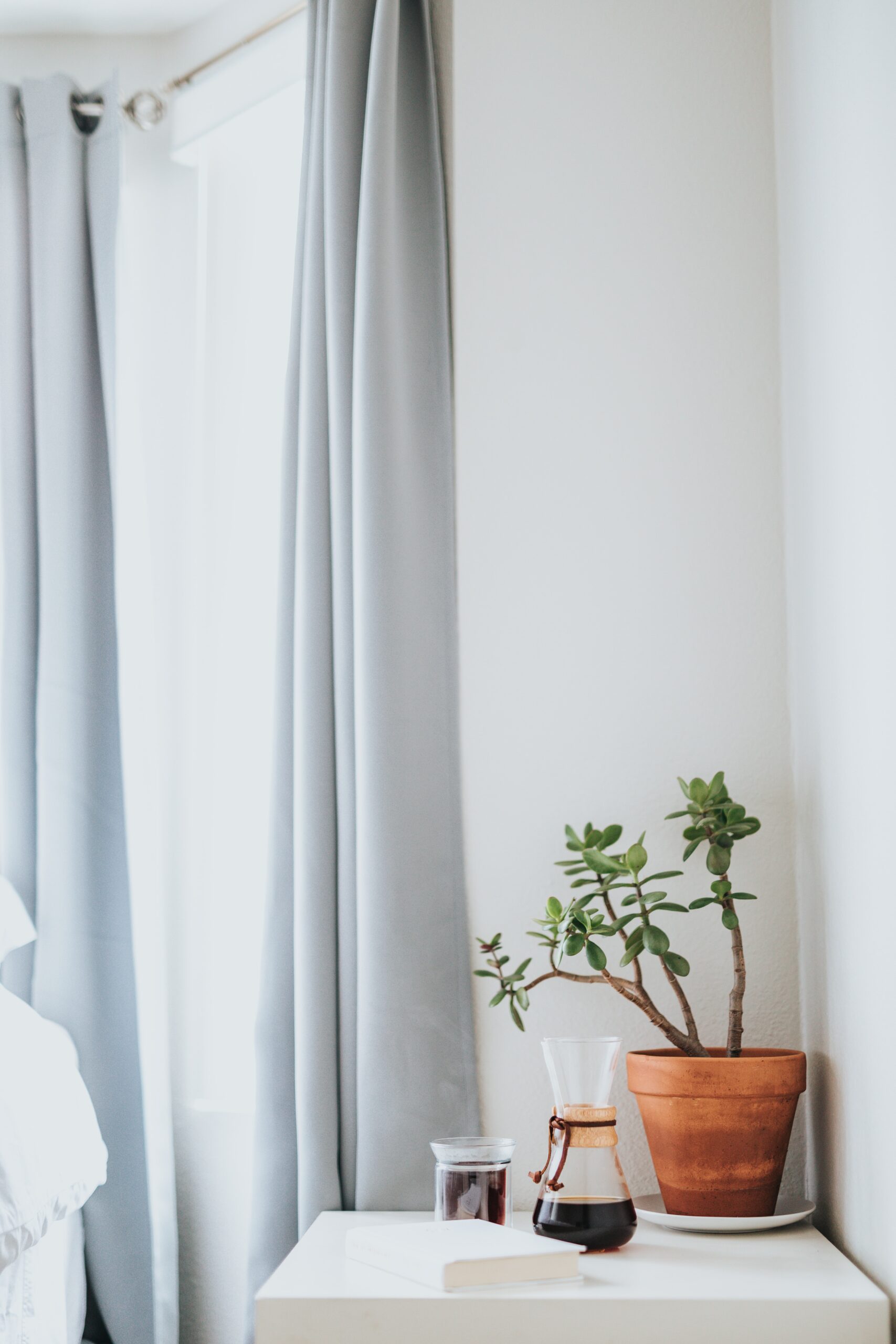 1. Pot in terracotta with well-draining soil

Jade plants have thick, fleshy leaves which means they can quickly become top-heavy…and topple prone. Choose a sturdy terracotta pot that is slightly larger than the diameter of the plant and add soil blended for succulents. This usually means that in addition to soil, there will be some added organic matter, sand, and perlite to allow for adequate water drainage.
It is also the best mix to prevent soil from becoming too compacted, which can smother the roots. Add a few broken pottery sherds or pebbles onto the base water catchment dish and then place the plant on top. This handy tip ensures that your jade won't be left sitting in still water, which can cause its roots to rot.
2. Wait till soil is dry before watering

Since jades are succulents native to south Africa, they thrive in moisture levels that replicate a similar frequency to the rain there. If your plant is potted in terracotta and in well-draining soil, moisture will be able to evaporate from the soil more naturally than in a plastic pot.
Water the jade thoroughly and pour out any water that's pooled beneath, unless it's resting well above it. You don't need to water until the soil has dried down about 2 inches from the top of the soil level. However, don't let the soil dry out completely or the leaves may begin to wither and drop.

For succulents, most of the problems you encounter would likely be related to overwatering. If the plant is left to sit in water, this may not only cause root rot, but it can also weaken your plants resilience, allowing it to fall victim to damaging plant pests such as mites.
Squishy, musty, dropping leaves are a sign that your plant is overwatered, while dried up and wrinkling leaves are asking for more.
3. Find a sunny spot with 4-6 hours of sunlight per day

Keeping in mind the jade's natural growing environment, find the best spot to replicate its ideal conditions will allow it to thrive. For indoor plants, south or east-facing windows that allow it to get 4-6 hours of sunlight per day is best.
If you'll be bringing it outdoors onto your patio or balcony from inside, set the jade out in the sun for one hour at first, then gradually increase its exposure in one hour increments so that it can grow accustomed to more time in direct sunlight without burning. After about a week of increasing the amount of sunlight, your jade will be ready to stay out all day.
In terms of temperature, jades do best in daytime temperatures of around 65-75 degrees, and night temps that fall no lower than about 55. Room temperature is ideal for most.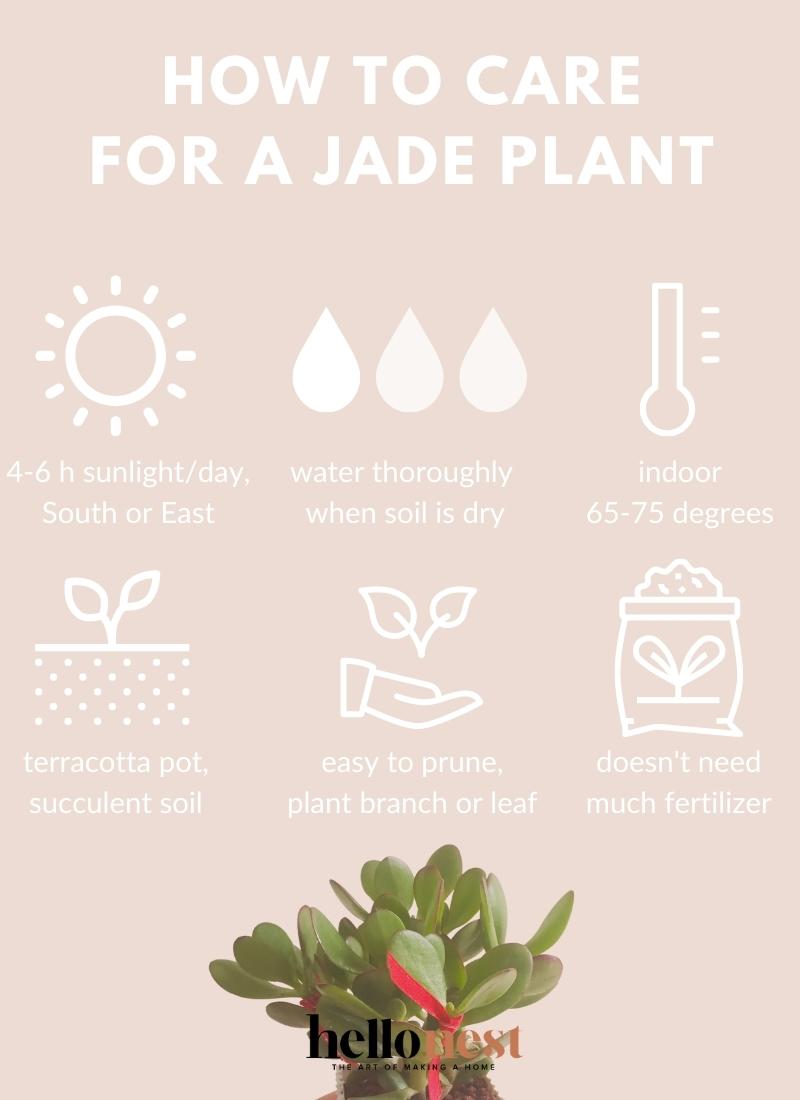 4. Prune to avoid getting too top heavy

Jades are easy to prune, and it's best to stay on top of their growth and shape before they get too top-heavy, or "leggy." It's suggested that you wait until the plant is at least a year old before pruning, and while you should avoid cutting the main trunk, snipping off spindly branches at the trunk will encourage more robust, thick growth. Pinch off any shriveled or dead foliage, and snip off withered branches at the base.
5. Propogate jade with a cutting or a leaf

To create new jade plants, simply take a healthy branch cutting, or even a single leaf, and allow it to dry for a few days in a warm place before gently planting it into a small pot with well-draining soil. It will take root and grow from there!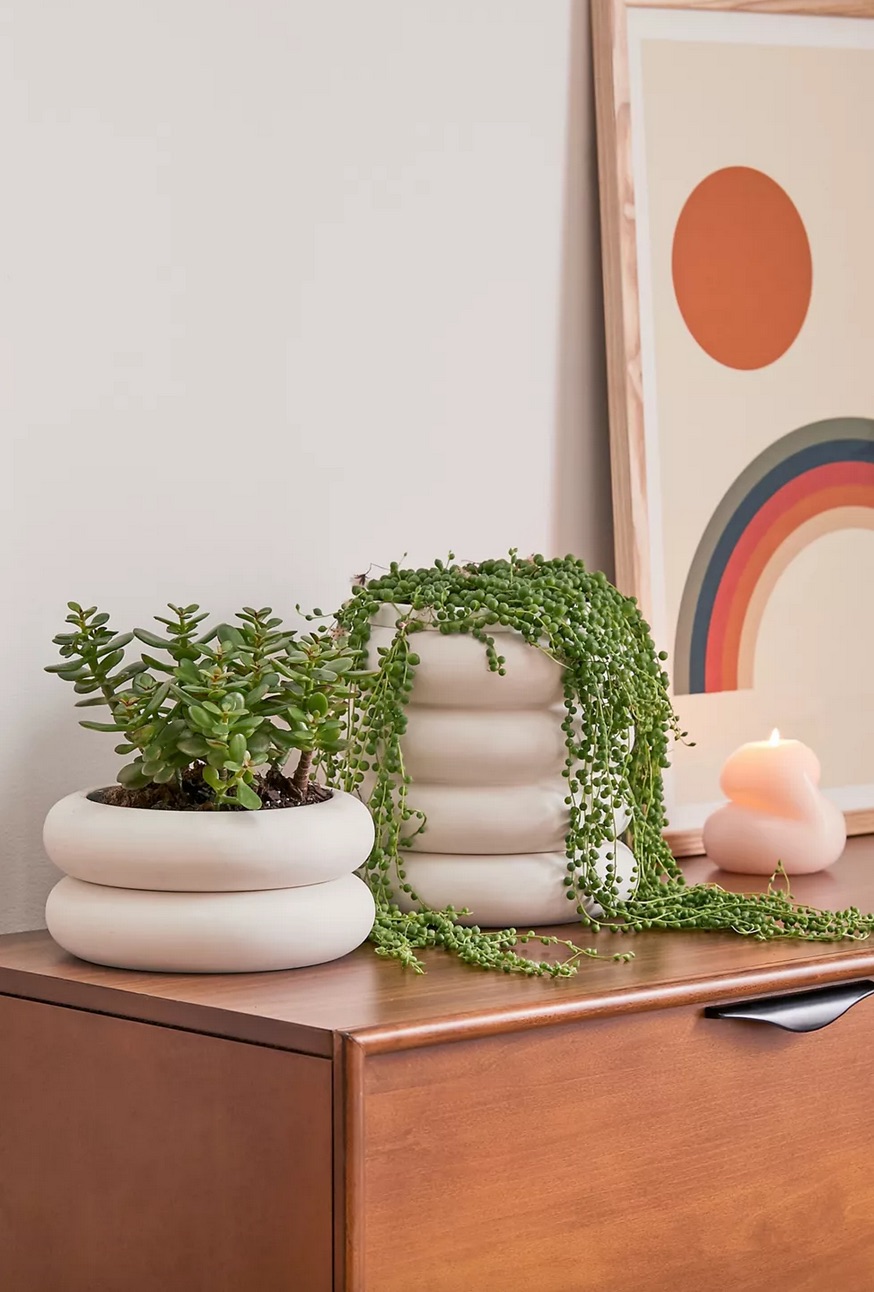 6. Fertilize once in spring and summer

Jades are light feeders and don't require much fertilizing; in fact, overfeeding or using a mixture with the wrong ratios could kill it. Leave it alone during fall and winter months, but during its growing season, you can feed with a liquid plant food that's designed specifically for succulents—once in spring and once in summer.
It's recommended that you first give your jade a drink with pure water, and then give it a second dousing with a mixture of water/fertilizer so that the concentration doesn't damage the roots.
A happy jade is a healthy jade, and by following these few simple guidelines, you will have a contented succulent on your hands for many years to come. Don't over water, find it a spot with the right amount of light, and you'll be all set. They truly are beautiful, low maintenance, and high reward plants…and maybe even lucky too!
Photo by Nathan Dumlao on Unsplash
0