Confession: I'm not a fan of winter. Because I don't live in the tropics or somewhere warm, I have to bring the green inside. This year I've filled my house with a bunch of different plants that help to naturally detox the stuffy indoor winter air as well as brighten things up, including my mood! I am a huge fan of easy to maintain houseplants, i.e. harder for me to kill.  I'm all about having the plants that don't require much attention.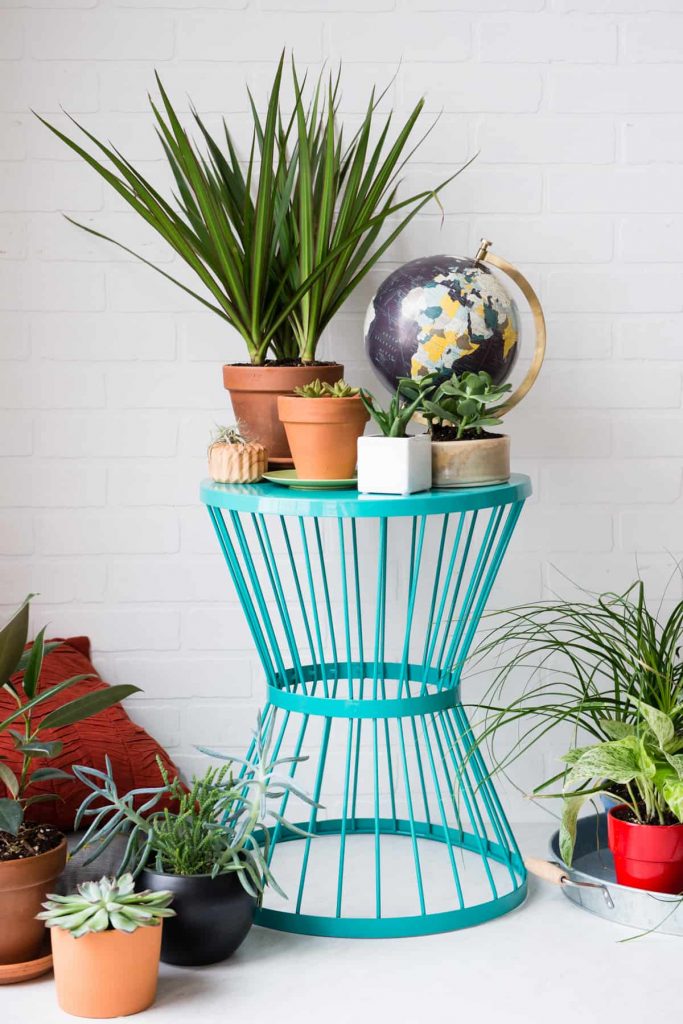 It won't surprise you that the easiest plants to maintain are the ones that don't require frequent watering. Some of these you can "forget" to water for weeks, and they will stay as lovely as can be. Below, I've also included some quick tips for winter plant care.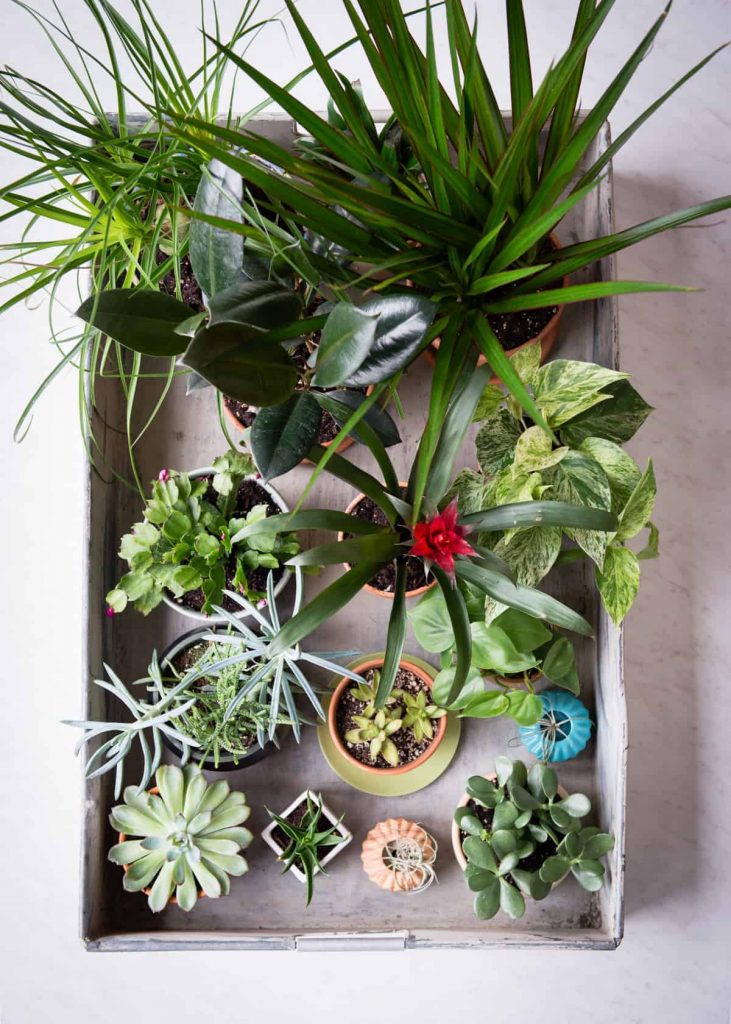 Clockwise starting at top right corner: draecuna varieties, pothos (marbled leaves), philodendron, air plant (blue and tan containers), jade, aloe,echeveria, and other succulent varieties, Christmas cactus (pink blossoms), ficus elastica, palm variety, and bromeliad (center)
11 Low Maintenance Houseplants
Pothos
Philodendron
Succulents, like jade plants, hens & chicks, and aloe vera
Bromeliad
Snake plant (not pictured)
Air plant
Palm
Dracaena
Ivy (not pictured)
Ficus
Fern (not pictured)
Winter Plant Care Tips
Move plants that require more light closer to windows or under skylights, but not too close to windows. Leave a good 3-4″ buffer between plants and window, if possible. Protect plants at night by moving them further away from the cold window, or placing a curtain or other barrier between to protect against cold.
If needed, supplement natural light with artificial grow lights.
Dust off leaves so plants can make the most of available light.
Keep the room temperature even. Most houseplants do best with a room temperature between 65°-70°F. Place plants away from cold drafts or areas with excess heat (fireplace, heat vent, radiator, etc.) There are exceptions, so pay attention to the info that comes with the plant from the nursery.
Don't water too often (or too infrequently). This of course depends on the type of plant. In general, it's good practice to allow the plants' soil dry out completely before watering. Test the soil below the surface, about 2-inches is fine, to see if it's dry. If so, then water judiciously. Plants in terra cotta or other unglazed, porous materials will lose moisture more quickly than those in plastic or glazed pots and require more frequent watering.
Pay attention to your home's humidity levels. If you live somewhere humid, the plants will need less water. In drier climates, they will need more. Misting plants lightly or placing the pots on a pebble-lined tray will also help increase the humidity, as will using an air humidifier.
Don't fertilize in winter when daylight is more scarce.
Only repot plants during spring and summer when growth is occurring.
Look for insects and other pests and treat accordingly.
What are your favorite indoor plants?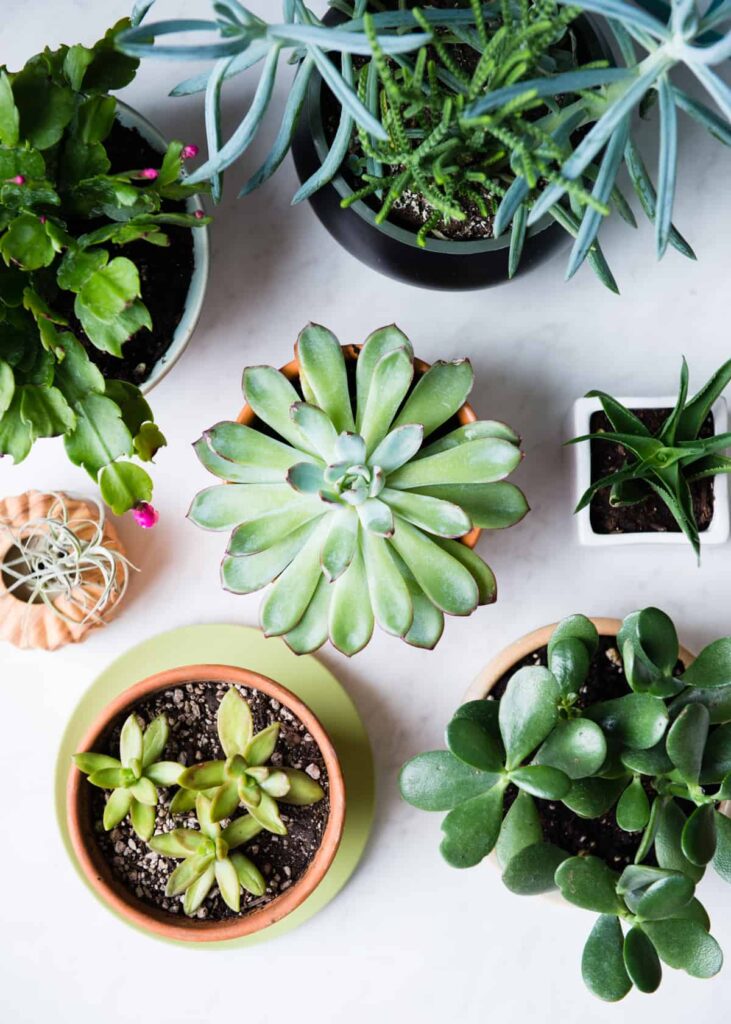 7