If you love essential oils, a good diffuser is a must-have investment. Essential oils play a key role in holistic wellness and a good diffuser is the fastest way to reap these benefits for your home and your health. But if you run your diffuser all the time, like I do, you might notice that it gets gunky pretty fast. Over time, that oily buildup can prevent it from working properly and diffusing oils as well as it should, so it is important to care for it properly. Here's how to clean your diffuser so you can get the most out of it and keep it running for the foreseeable future.
How to Clean an Essential Oil Diffuser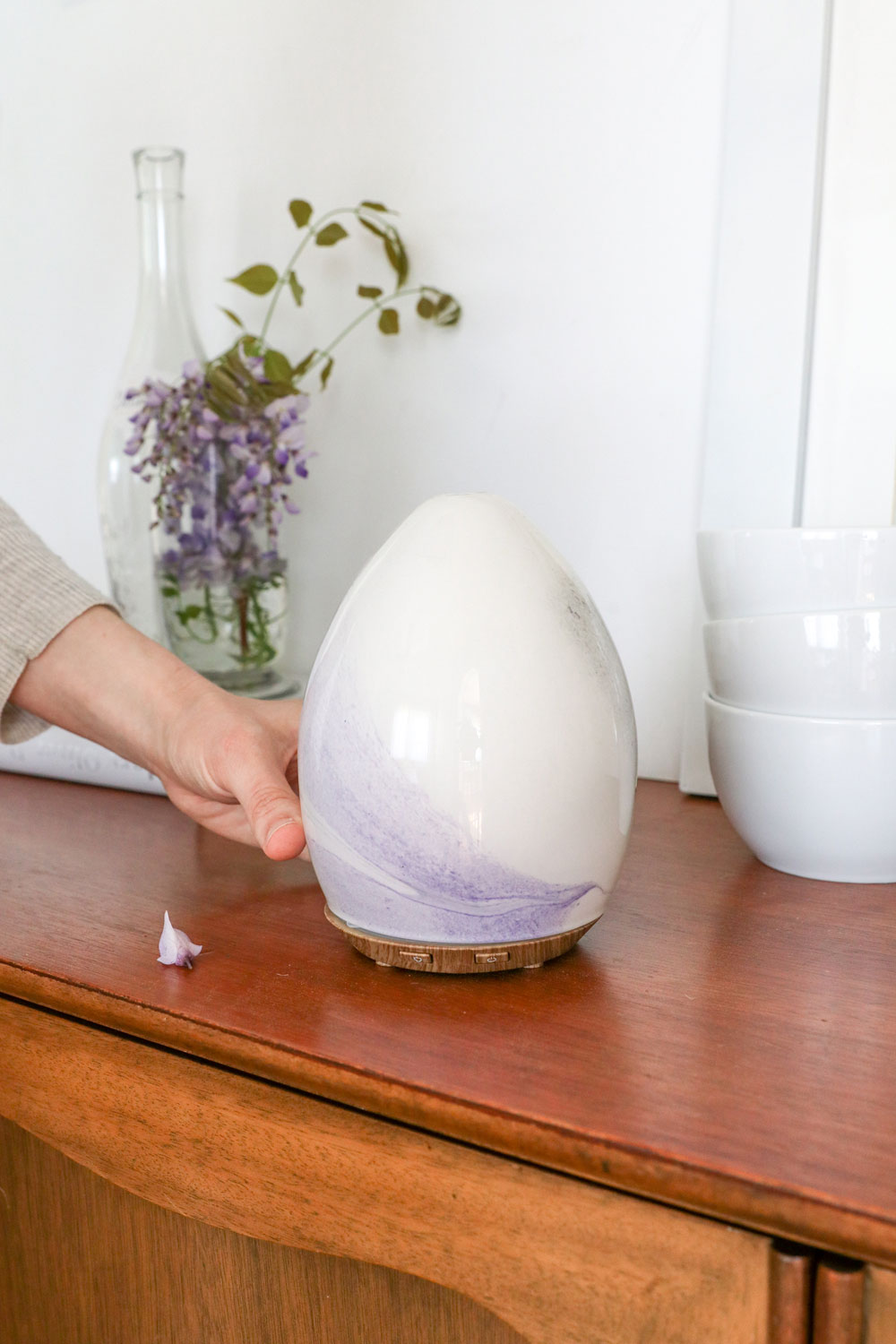 1. Fill your diffuser properly
Your diffuser will only work properly if you use it properly (sounds simple, right?).
—When filling your diffuser, always use room temperature tap water (or ever filtered water if you can), and never fill it past the water mark on the diffuser. Since most diffusers use heat to create a fine mist, it won't need to work quite as hard in order to do so if you follow the instructions on the machine.
—As for the oils, you don't need a lot in order to reap the health benefits. Usually you need just 5 – 10 drops of oil in the base of your diffuser will do the trick. While you can always use more, too much can cause the machine to accumulate oily residue faster, so it may need to be cleaned out more often.
2. Clean after each use
A quick clean after each use will drastically extend the life of your diffuser. All you need is a dry dish cloth, rubbing alcohol and a few q-tips.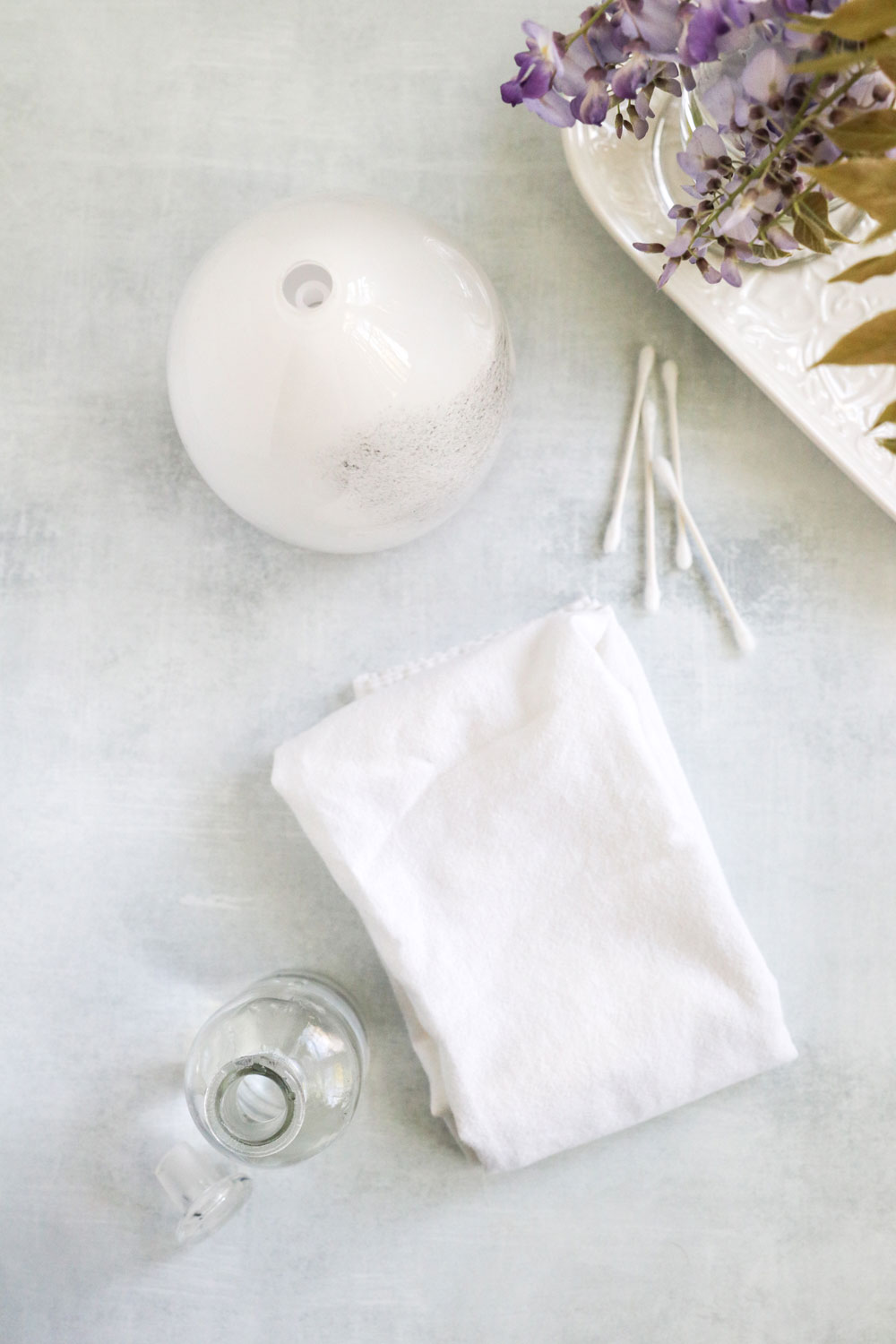 1. Unplug your machine and pour out the excess water from the tank.
2. Using a clean cloth, wipe down the water tank and the outside of the diffuser. Rinse and wipe dry.
3. Use a Q-tip dipped in rubbing alcohol to wipe the ultrasonic mist chip found inside the water tank.
4. Put your diffuser back together for the next use.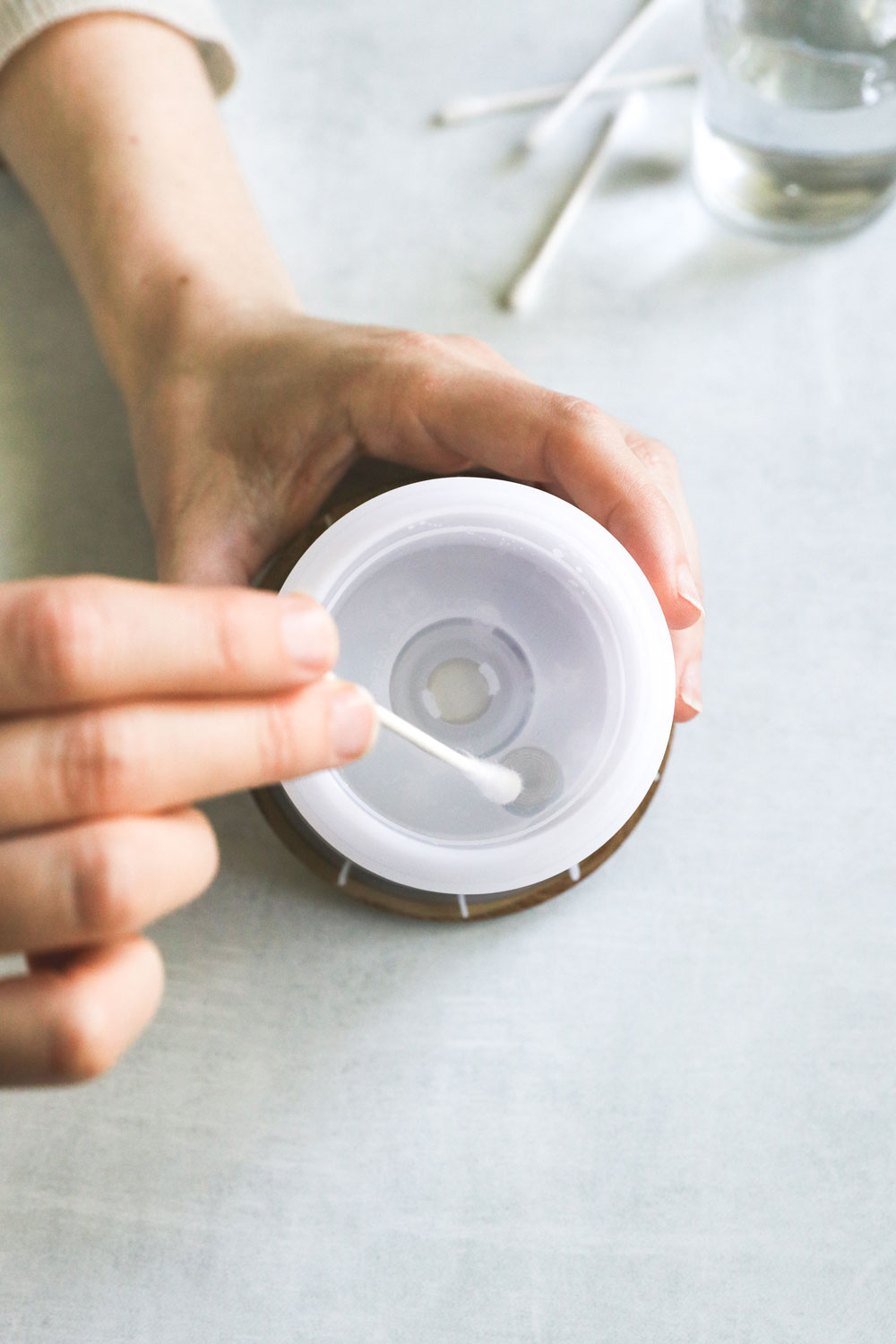 3. Deep clean every two months
A good rule of thumb is to deep clean your diffuser every two months in order to keep the mechanical parts from accumulating residue and everything is working properly. But if you use your diffuser every day, you might want to deep clean once a month to be safe.
1. Fill your diffuser half way with room temperature water.
2. Add 15 drops of white vinegar to the water tank and let the diffuser run for 5 – 10 minutes. Pour out the excess water, rinse and dry off.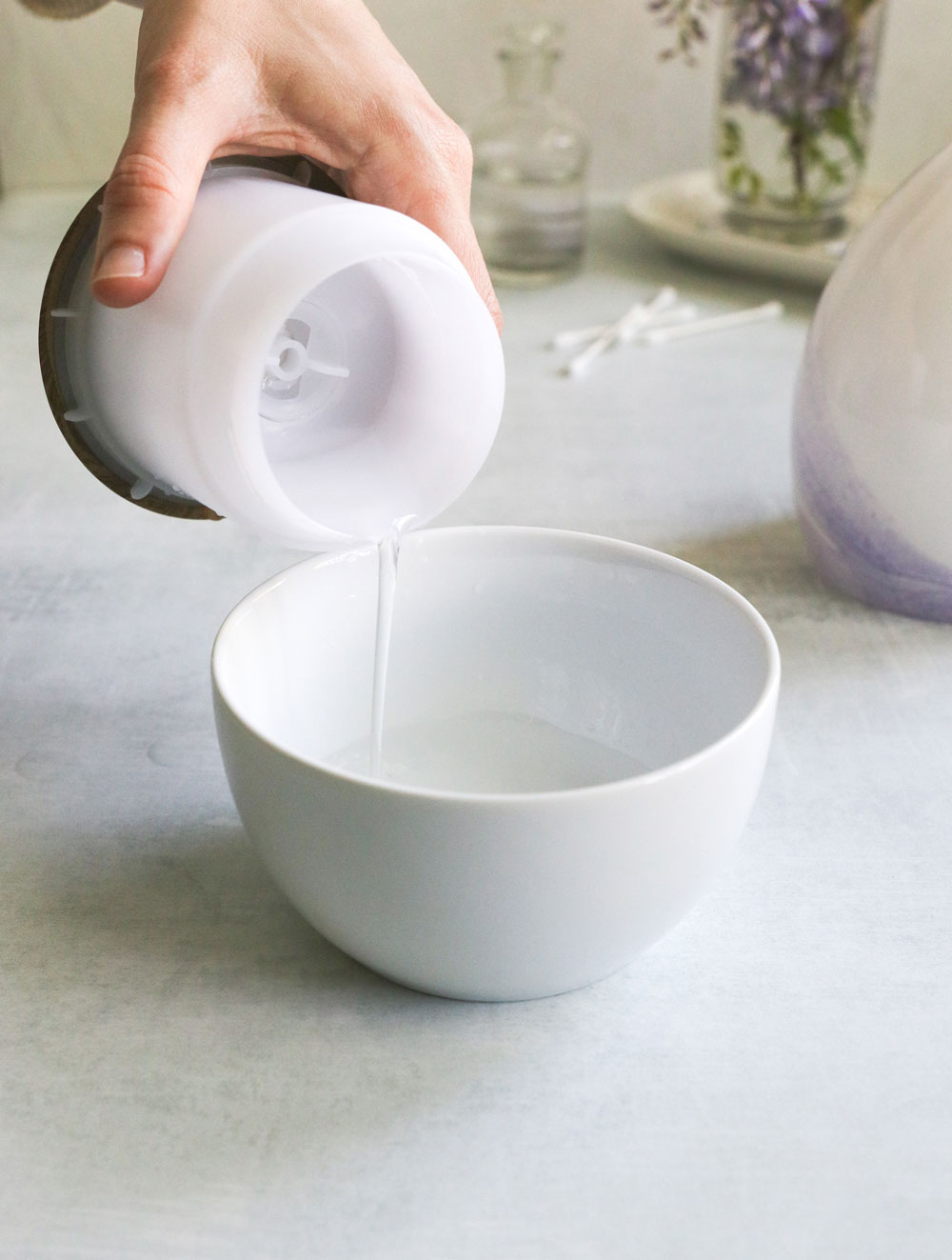 3. If needed, use a q-tip to get rid of any buildup in the nooks and crannies. You can also use several drops of lemon essential oil on a clean cloth to remove stubborn buildup.
4. Wipe down the tank one last time, put it back together and diffuse away!
Need diffuser blend ideas? Try these for the bedroom and these for the bathroom.
16