Summer's inching closer, can you feel it? The breezes are sweeter, smiles are bigger, and layers are lighter. It's not only the weather that's changing—the kind of energy we'll want to bring into our homes is shifting as well.
Scent is tied so closely together with mood, choosing the right essential oils for summer can be a really great way to lighten and brighten the feel of your space. Say bye for now to the cozy nesting scents of wood smoke, wool, and pine, and welcome back to all things fresh, floral, and fun!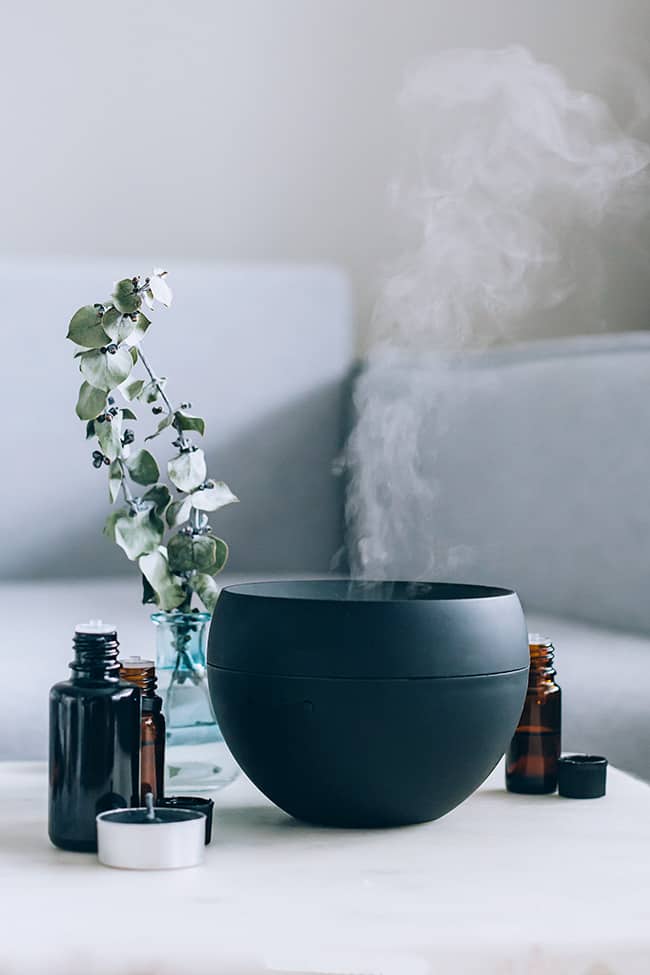 4 Essential Oil Blends for the Bedroom
Different scents will suit each room differently, so to get you started, I asked my favorite Toronto-based essential oils expert, Alia Anderson, to share some ideas on the best blends to help you create the perfect summertime bedroom vibes:
Summer festival
For that sweet, sultry, summer festival feel, great for grounding energy:
2 drops geranium

2 drops cedar

1 drop lavender

1 drop sandalwood

1 drop juniper berry
Sweet dreams
For a night of sweet dreams after a long day out in the sun, perfect for restful sleep:
2 drops juniper berry

2 drops lavender

1 drop sandalwood

1 drop frankincense

1 drop chamomile
Hot nights
For a sexy/spicy summer scent—think hot, humid nights—try:
1 drop patchouli

1 drop ginger

1 drop bergamot

1 drop sandalwood
Feminine floral
For a luxe, feminine feel, that brings the blooms and blossoms in:
1 drop either jasmine (petal-soft floral) or bergamot (citrus floral)

1 drop geranium

1 drop neroli

1 drop vanilla
Wondering what to do with these beautiful blends? Here are 6 ideas for using essential oils in the bedroom.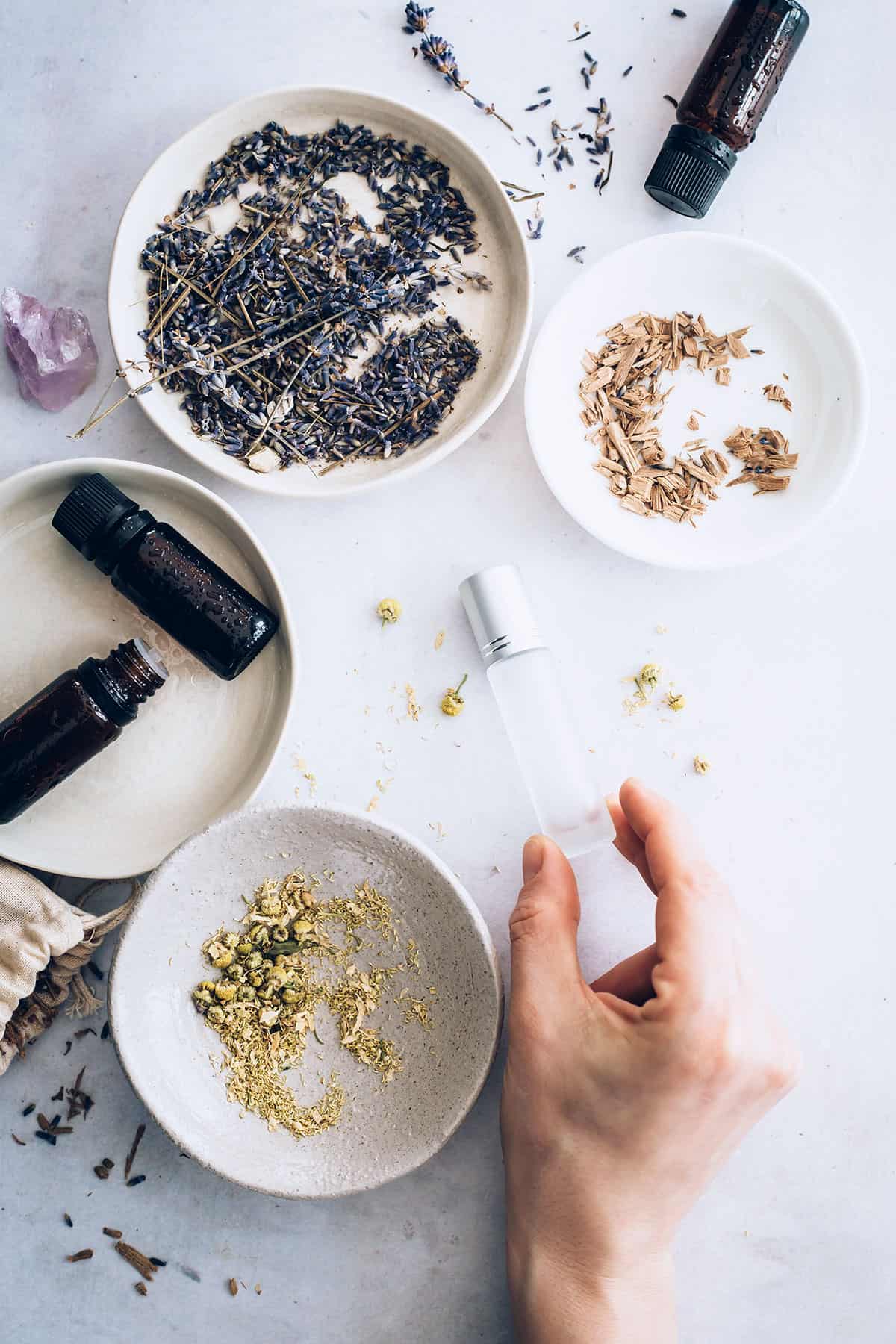 How to use essential oils in the bedroom
1. Mix your oil blend into some water and decant into a small bottle with a spray top, and give your sheets a light misting. Keeping it simple by choosing a calming scent—lavender, geranium, or chamomile are perfect here. Alia recommends adding a few drops of oil to a cotton pad and sliding it into your pillow case for a relaxing bedtime ritual. You can also diffuse essential oils in the humidifier, by the way.
2. Lightly spritz the curtains with your blend, or go with your favorite floral note such as jasmine, rose, or geranium, and open the windows wide to bring in the essence of a sweet garden breeze.
3. Add your blend to a diffuser to fragrance the whole room.
4. Touch a drop of oil or blend to the bulb of your bedroom lamp, so that as the bulb warms it will lightly scent the air.
5. Add a drop or two atop your eye mask or eye pillow.
6. Blend a few drops of oil into some fractionated coconut oil and massage into your skin before climbing into bed.
7. Give your mattress a deep clean for summer and add an essential oil blend to the baking soda.
Whether you whip up one of these scrumptious summer blends or use them as a jumping-off point and concoct one of your very own, using essential oils in the bedroom can help to create just the right mood to carry you into the summer season.
14