Did you know that when your gems loose their sparkle and your silver pieces start to tarnish, there's no need for getting it professionally cleaned or spending on a jewelry cleaner full of harsh chemicals? You can make your own jewelry cleaner at home with simple ingredients you already have!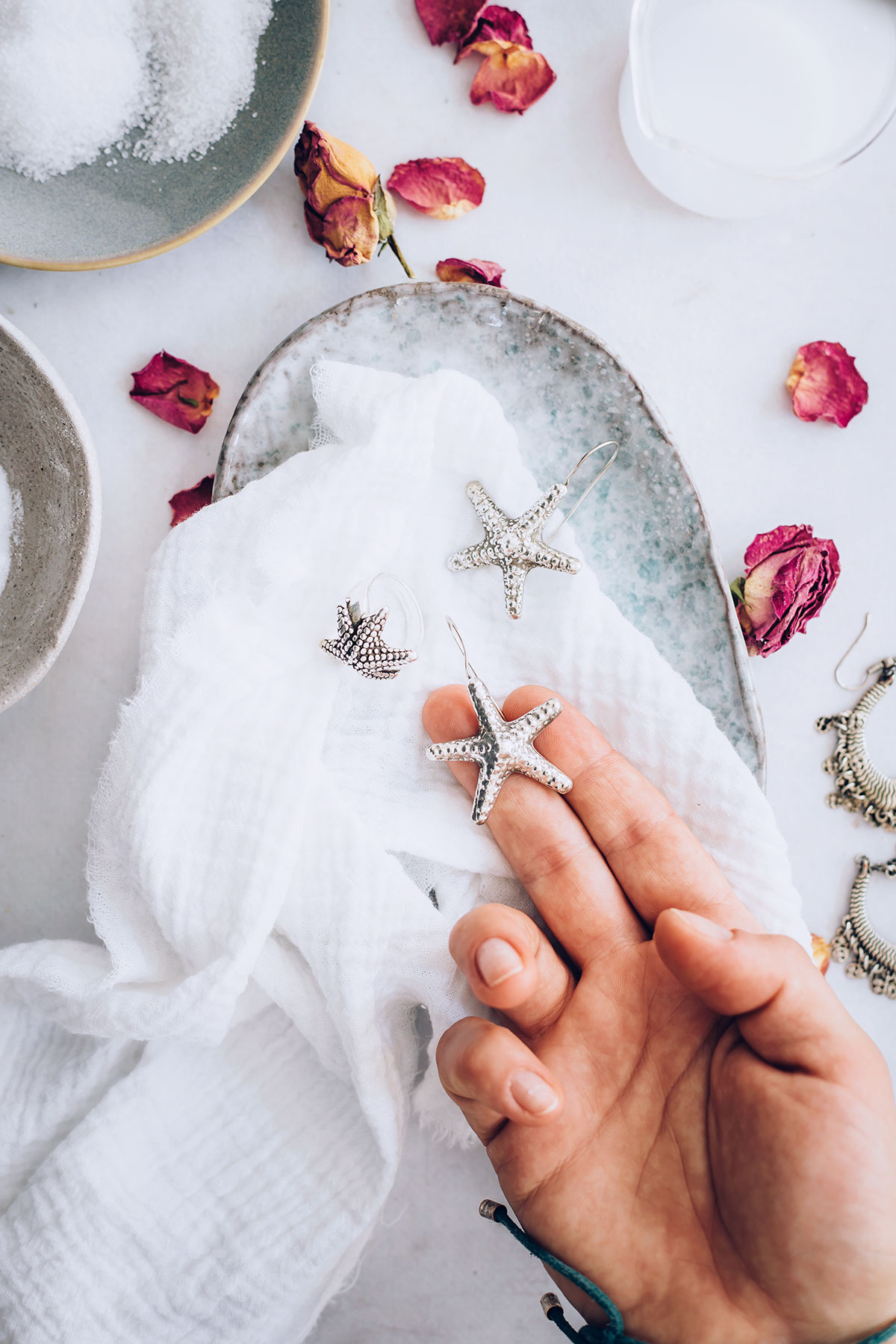 I own a couple of pieces that really needed some care, so I put them to the test with this easy DIY cleaner and I'm happy to report that I brought them back to life. This DIY will leave your jewels clean and shiny in less than 15 minutes. Now all of a sudden it's like I have new pieces to wear!
This recipe works best on silver and gold jewelry. If you have questions on how to care for specific gemstones, check out this guide.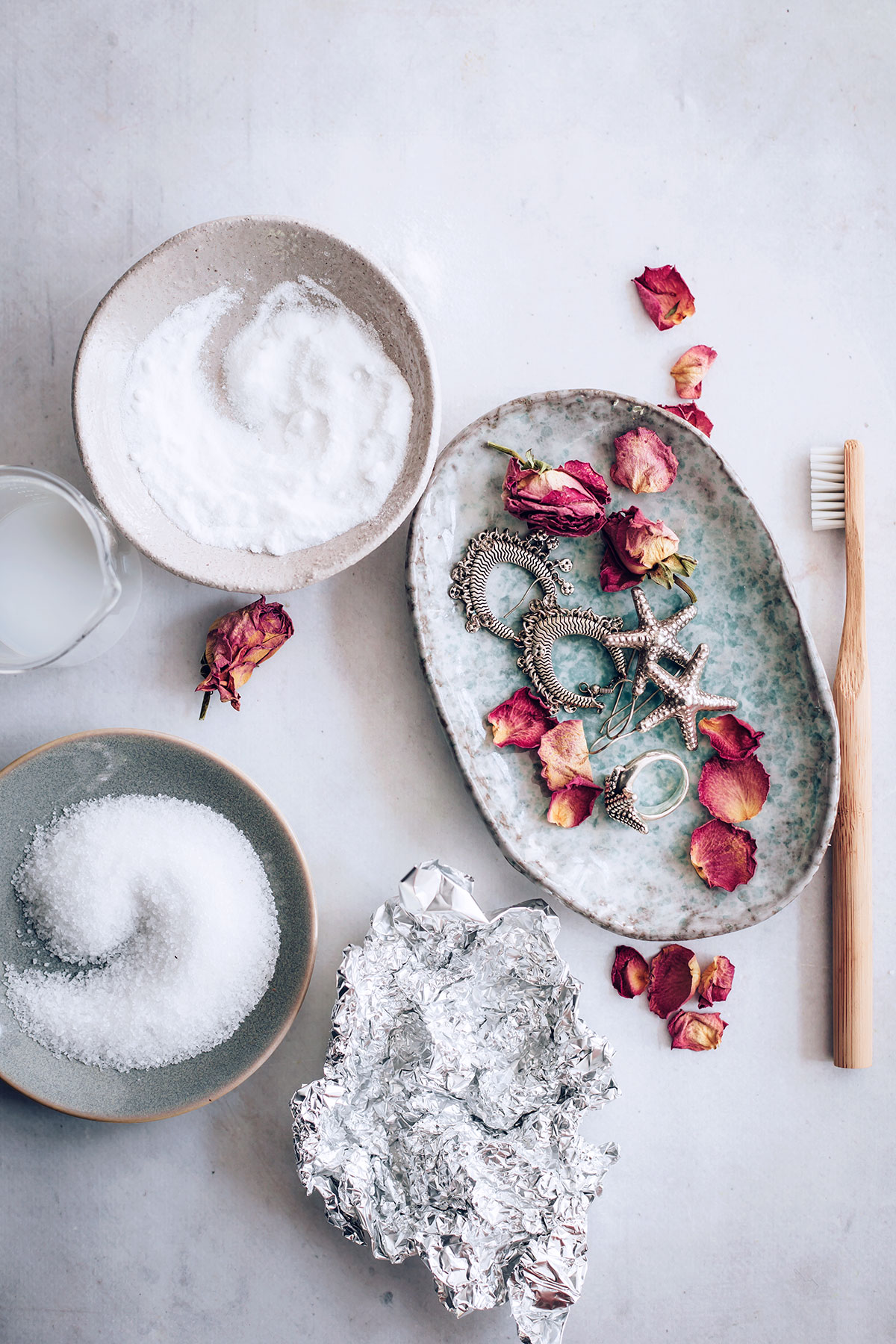 WHAT YOU NEED:
A small bowl
A piece of aluminum foil
1 tablespoon salt
1 tablespoon baking soda
1 teaspoon dish detergent (I use one that is 98% made from natural ingredients, but you can also make your own with this recipe)
A toothbrush
1 cup of hot water
1. Gather the pieces you wish to clean
2. Line your bowl with the piece of aluminum foil and add the salt, baking soda and dish detergent.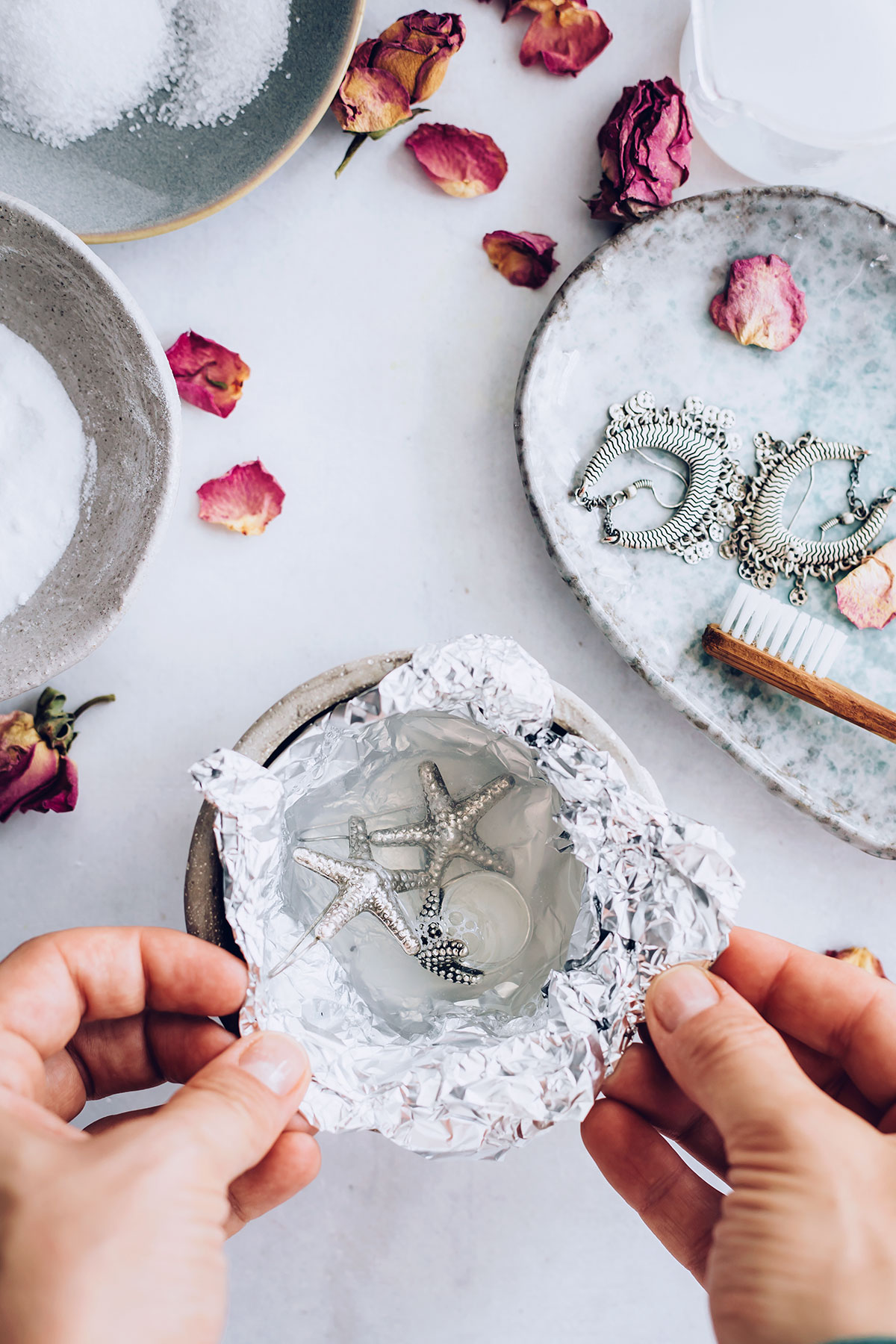 3. Pour in the hot water and drop in your jewelry pieces.
4. Let them soak for 10-20 minutes and then brush them with the toothbrush.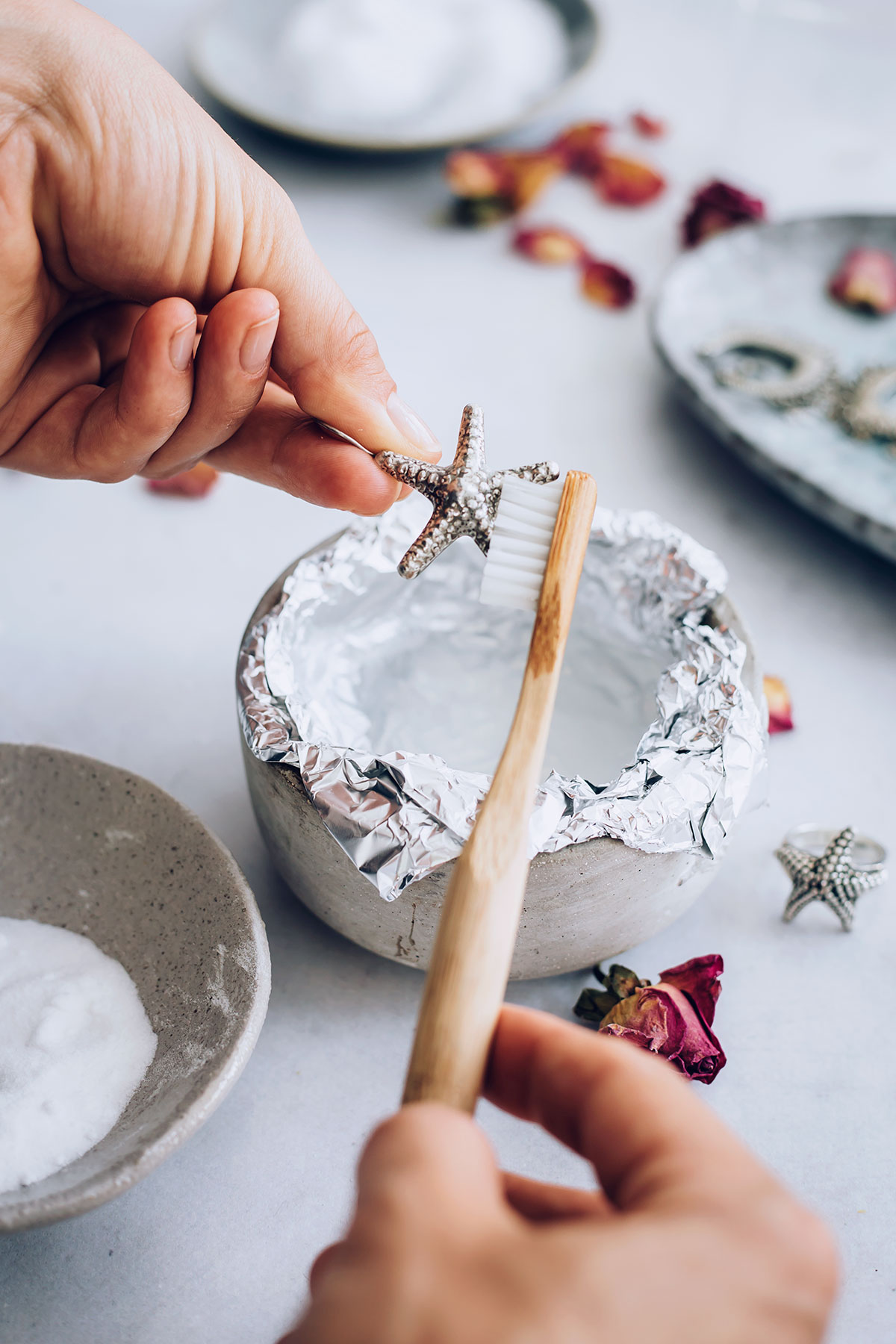 5. Rinse each piece with water and dry with paper towel.
Now go rock your shiny pieces!
Photos by Ana Stanciu
119