We love flowers, but it's hard not to get intimidated when it comes to arranging them. So we asked stylist Elizabeth Ulrich to give us a few tips on creating a loose, asymmetrical white flower arrangement that looks like we know what we're doing.
Yes, she's a stylist who makes everything look easy, but her simple approach is totally doable. Plus, you'll save money because you don't need dozens of showstopper flowers.
The overall effect is a bit untamed, which feels more modern and fun than the tightly clustered, rounded arrangements of old. And when you keep the look loose and free form, there's much less pressure to be perfect!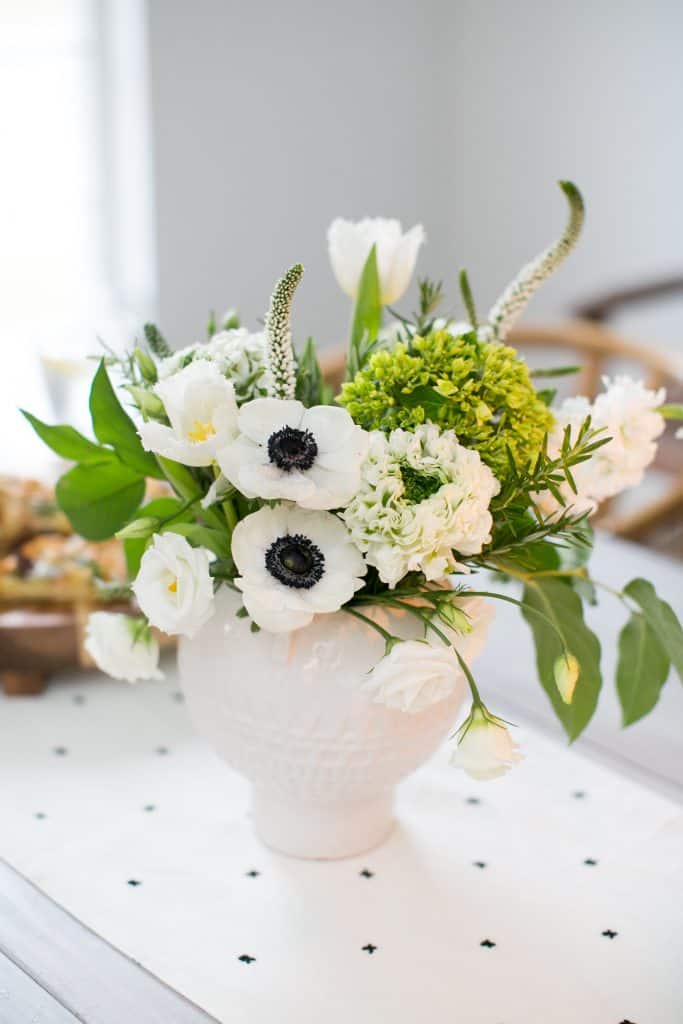 Start by selecting your vessel. We chose a ceramic pot with a wide mouth to allow for lots of blooms and greenery. A simple jar, pretty pitcher or taller compote would work for this type of arrangement as well.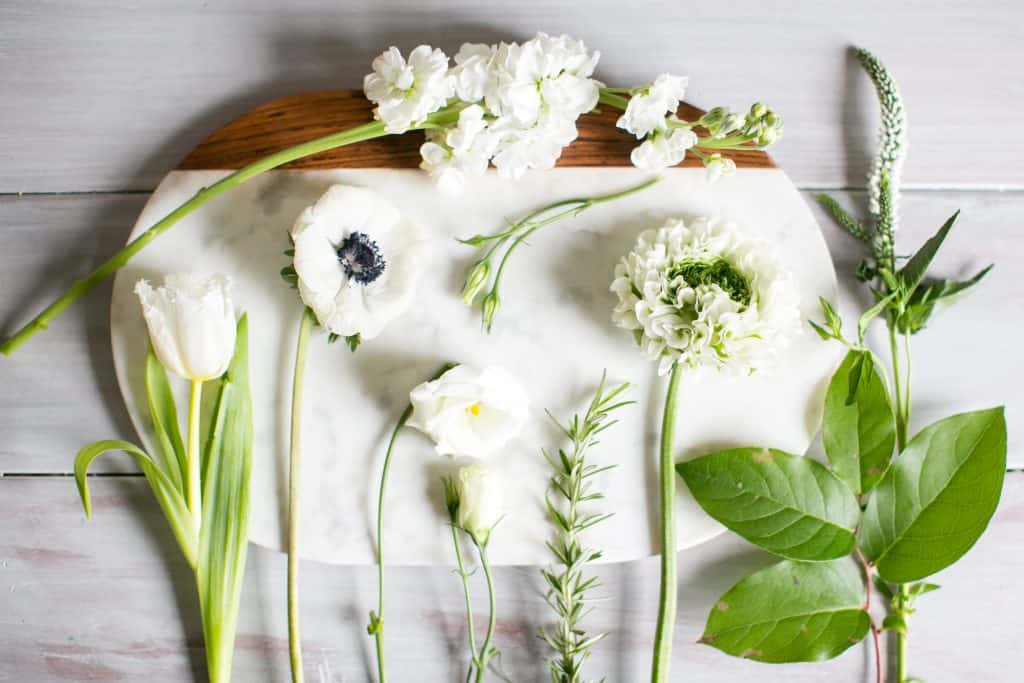 Then pick your flowers. Sticking to one floral color makes life easier when you're still feeling tentative. Here are the florals we used, clockwise from the top center of the above photo:
White stock flowers
Veronica
Salal leaves
Pom Pom Ranunculus
Rosemary
Lisianthus
Anemone
Fringed tulip
Prep your flowers. Give the bottom of all stems a diagonal cut. You'll also want to remove the extra leaves and foliage that grow along the stems, especially those that will be submerged in water because they can grow bacteria that will shorten the shelf life of your arrangement.
Then lay the groundwork with greenery. Instead of using floral foam or wire to hold stems in place, you can use greenery and taller stems — in this case, rosemary, veronica, stock and salal — to create the framework for the arrangement.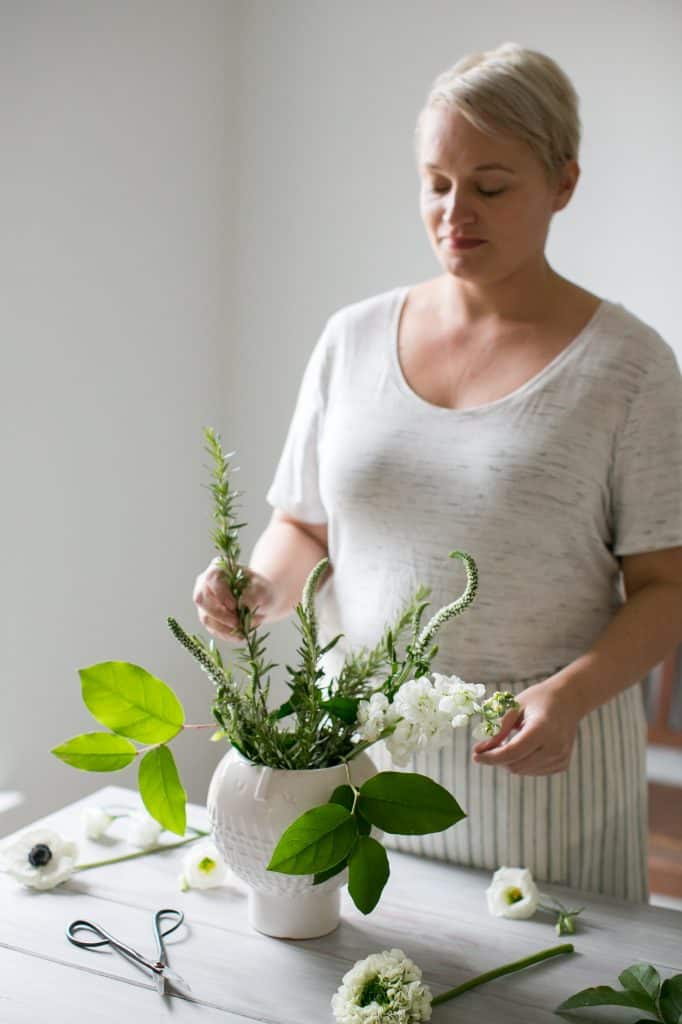 Think of the greenery as your blueprint for the final shape of the arrangement. Start with a few tall veronica stems to create a wild, asymmetrical shape, making sure to vary the heights as you go.
Then fill out the shape with rosemary branches and add a few salal branches on either end, allowing the leafy greens to cascade and spill over the edges. The final result should be an interior structure of crisscrossing stems.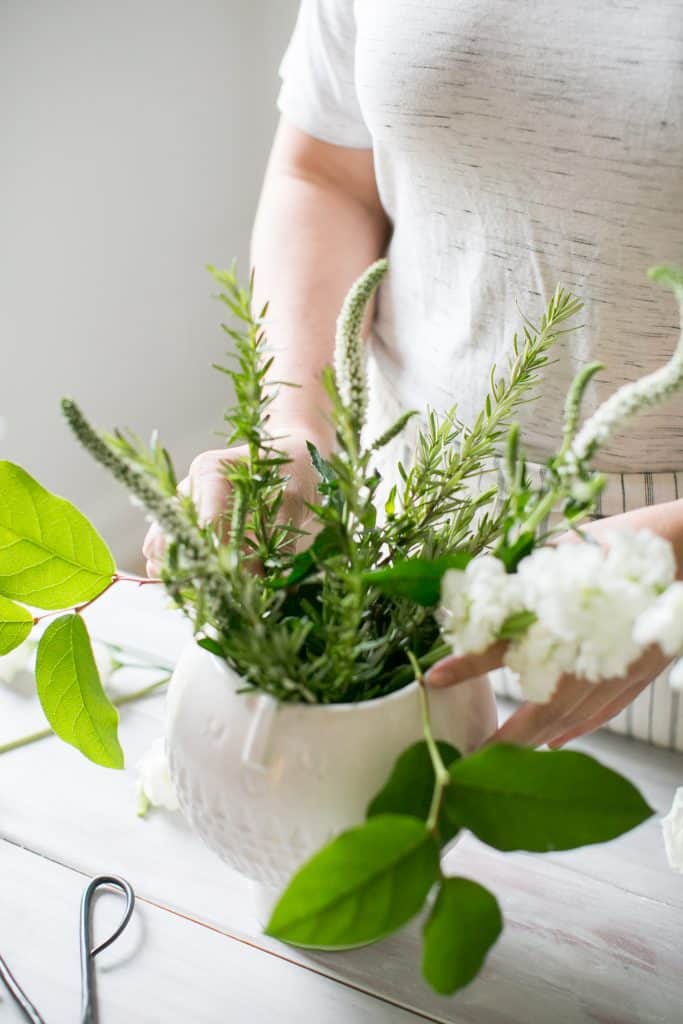 Add your "face" flowers. Now that you've built your framework, it's time to start strategically placing your "face" flowers, the showstoppers like the ranunculus and anemones.
Cut these to varied heights and cluster them near the bottom center of the arrangement, using the inner structure created with the rosemary and greenery to keep them in place.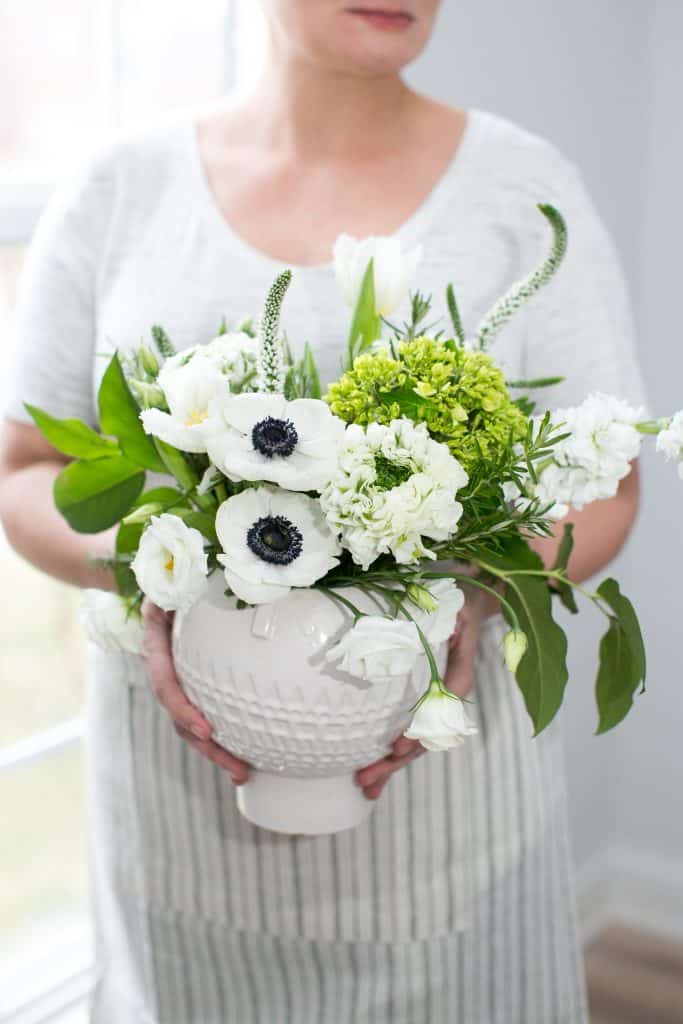 Fill in any empty spaces with tulips and lisianthus, turning the arrangement as you work to ensure it looks good from all angles. Allow some of the smaller lisianthus stems to cascade over the edges to create an unfussy feel.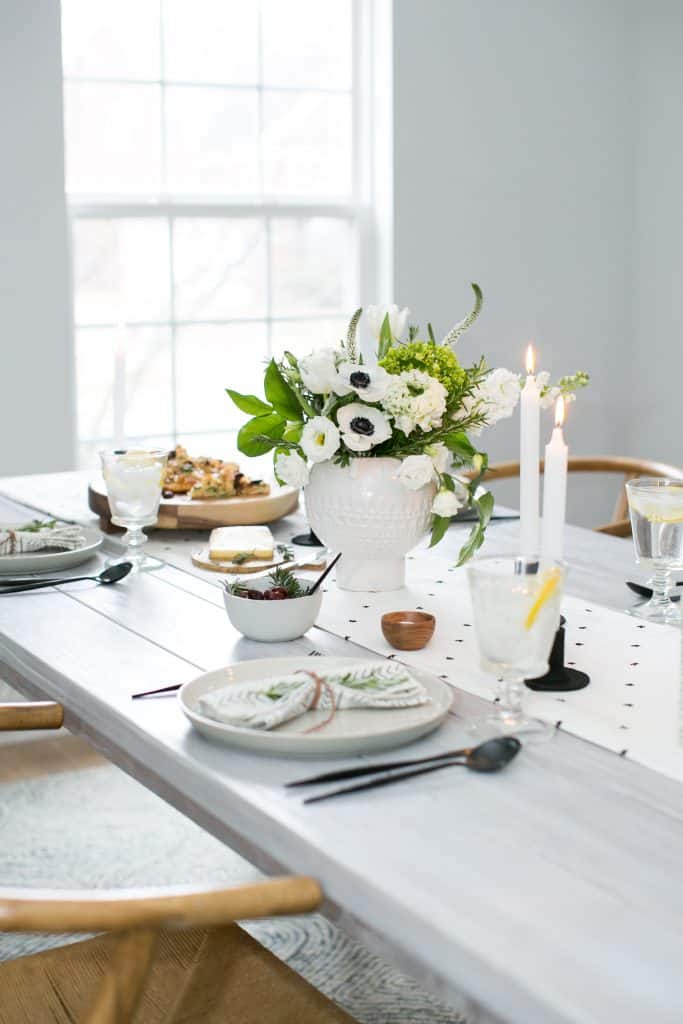 Pro-tip: Change out the water in your vase every other day to help the arrangement last longer. Just brace the flowers gently with one hand as you tip the vase slightly over the sink, drain and refill.
0