I love a freshly mopped floor, especially if it's my kitchen floor. I might be a tad old fashioned, but that one detail makes my house instantly feel brighter and tidier. This all-purpose, all-natural floor cleaner recipe will leave your floors sparkling clean and your house smelling citrus fresh.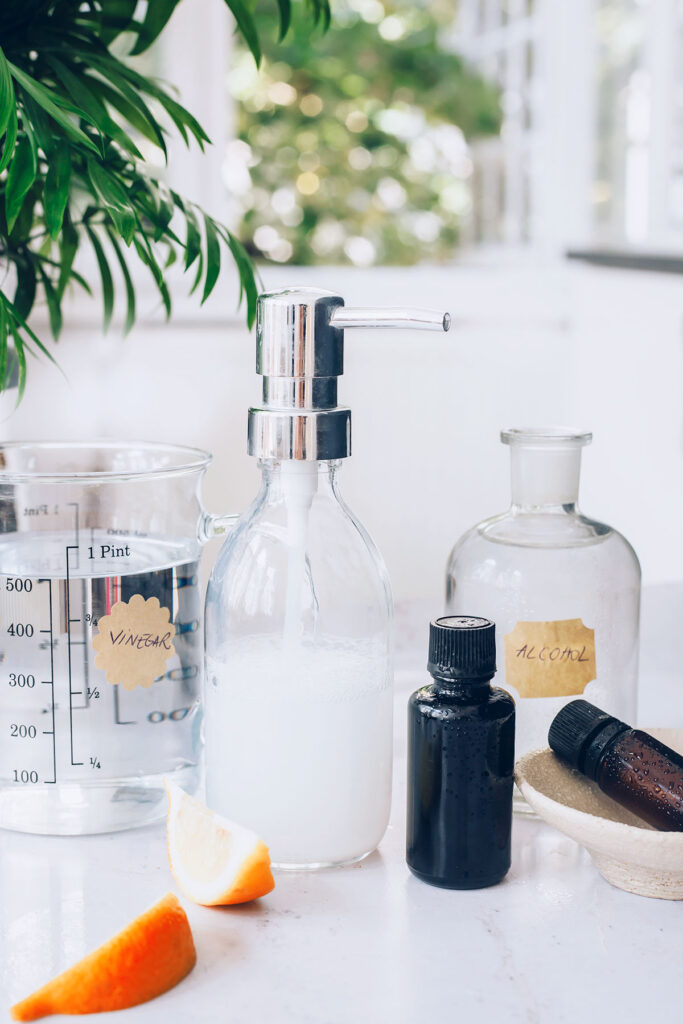 I don't mop nearly as often as I should, and inevitably five seconds after I finish up, a glass of something spills all over the floor. Such is life! Our kitchen floor gets heavy use so I mix up a batch of this all-natural floor cleaner recipe to whip it back into shape.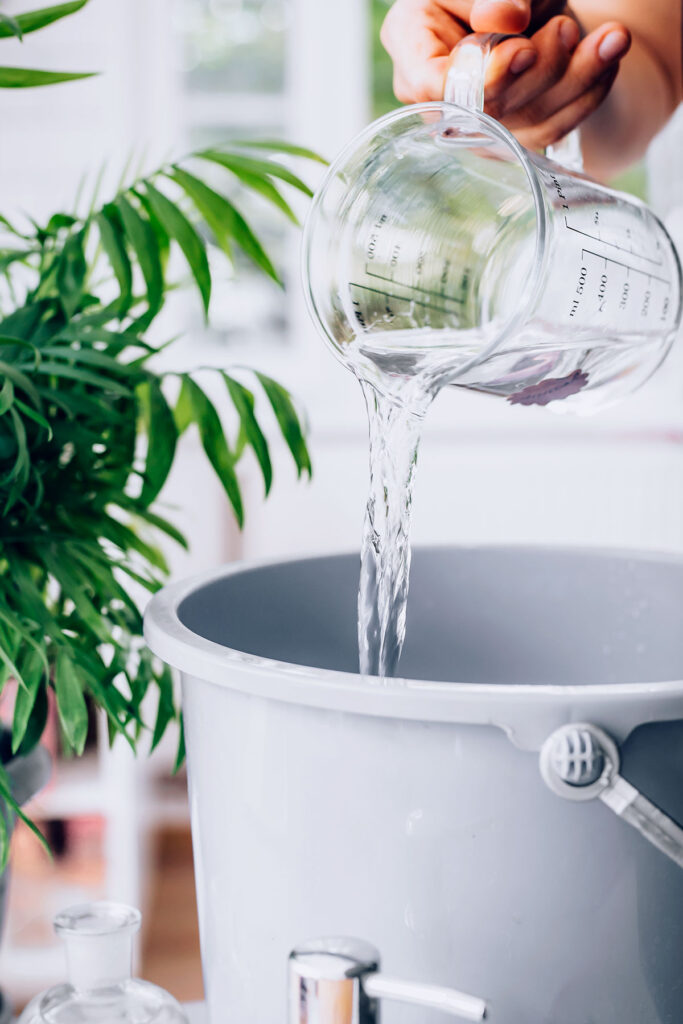 This recipe is a classic! I've seen it all over the place, and for good reason: it works. For most jobs, even plain vinegar and water will do. Adding rubbing alcohol helps the floors dry faster. And both vinegar and alcohol help disinfect.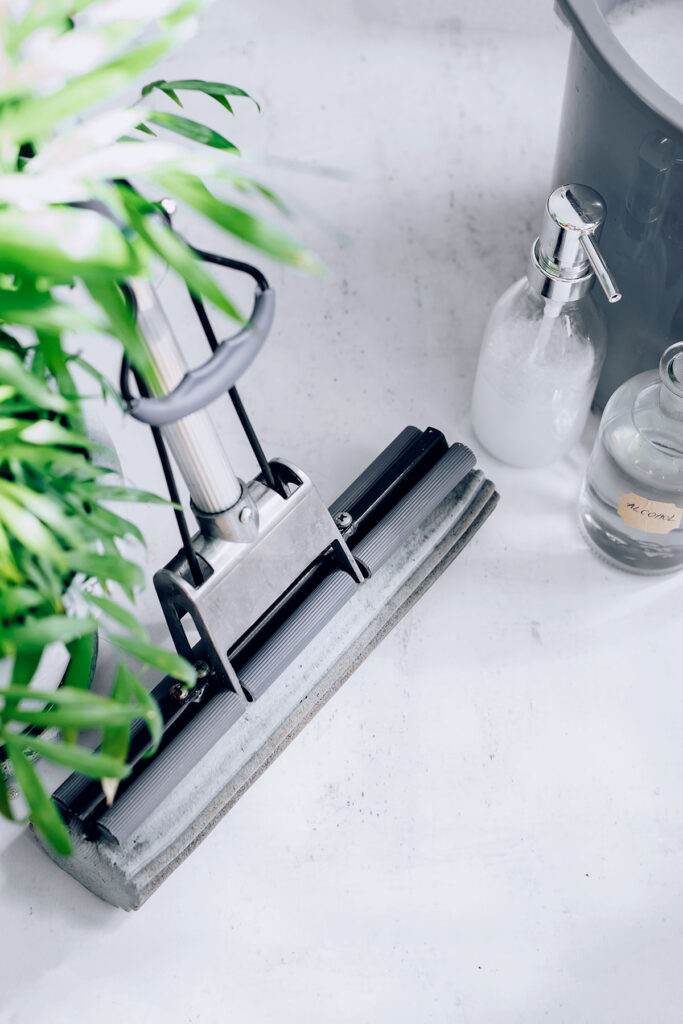 Tea tree oil adds natural antimicrobial benefits, and orange oil makes my whole house smell fresh. I don't normally add the dish soap unless my floor is extra sticky and/or greasy.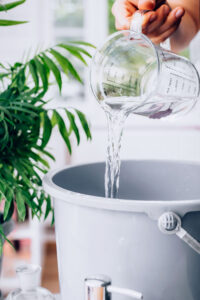 Print
All-Natural Floor Cleaner
Mix up a batch of this all-natural floor cleaner for squeaky clean, disinfected floors.
Instructions
Combine all of the ingredients in a large bucket and use as needed.
For tough jobs, use less water and add the dish soap, which will help cut tough grease.
30