I love a freshly mopped floor, especially if it's my kitchen floor. I might be a tad old fashioned, but that one detail makes my house instantly feel brighter and tidier. This all-purpose, all-natural floor cleaner recipe will leave your floors sparkling clean and your house smelling citrus fresh.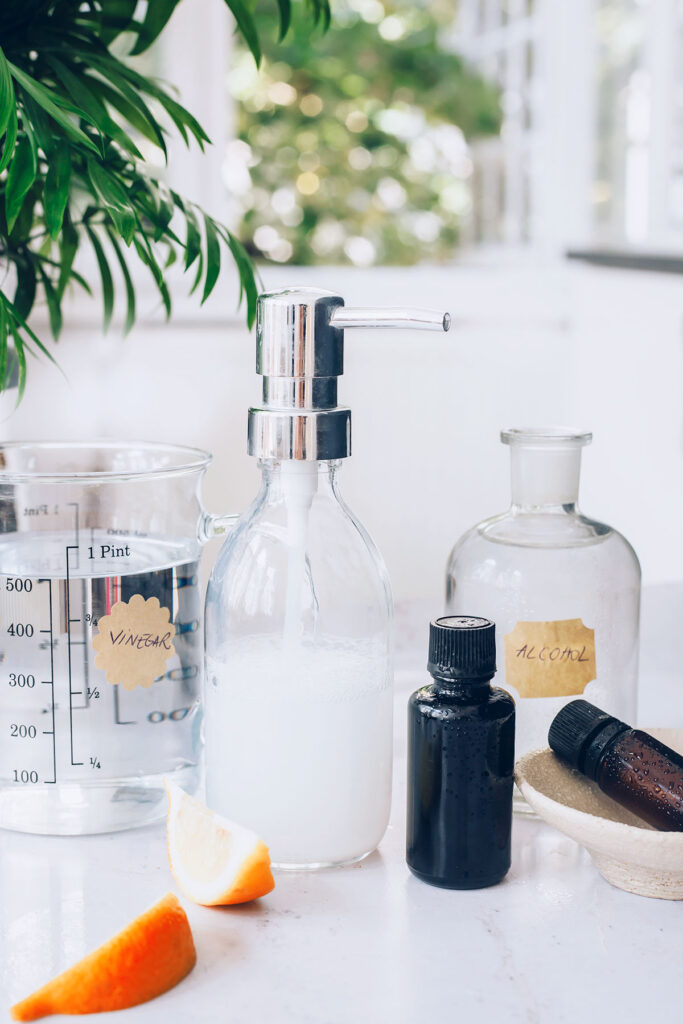 The Best All-Natural Floor Cleaner Recipe
I don't mop nearly as often as I should, and inevitably five seconds after I finish up, a glass of something spills all over the floor. Such is life! Our kitchen floor gets heavy use so I mix up a batch of this all-natural floor cleaner recipe to whip it back into shape.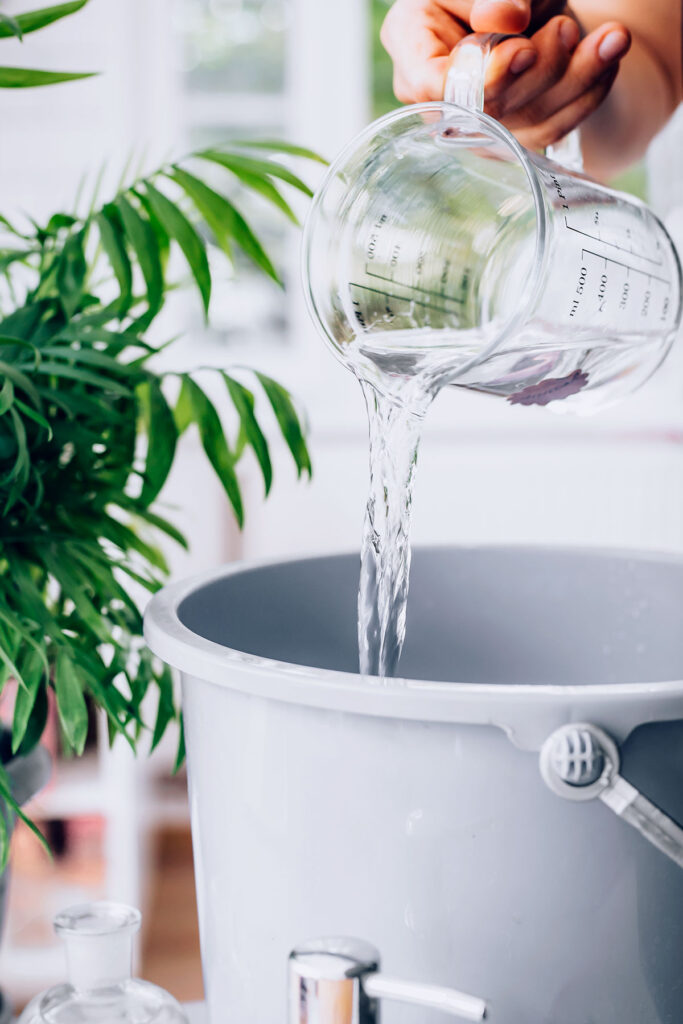 This floor cleaner recipe is a classic! I've seen it all over the place, and for good reason: it works. For most jobs, even plain vinegar and water will do. Adding rubbing alcohol helps the floors dry faster (a must if you want to prevent streaking). And both vinegar and alcohol help disinfect.
Tea tree oil adds natural antimicrobial benefits, and orange oil makes my whole house smell fresh. I don't normally add the dish soap unless my floor is extra sticky and/or greasy.
FAQ
How often should I clean my floors?
In general, the more traffic an area gets, the more often it should be cleaned. The kitchen, dining room, bathroom and hallways should be mopped weekly, according to the pros (truthfully, that's a bit much, if you ask me—but to each their own!) In between weekly moppings, you should also be sweeping your floors to pick up any dirt that may scratch the finish.
Is this homemade floor cleaner recipe safe to use on my floors?
Yes! Feel free to use this cleaner on tile, laminate or hardwood floors.
Can I mop my floors with just water?
I don't recommend it. Not only does water not disinfect, but sitting water (as often happens with floor cleaner that doesn't contain quick-drying rubbing alcohol) can actually damage your floors and leave streaks. It's best to use ingredients that evaporate quickly and won't leave pools of water sitting on your precious floors.
How can I make my hardwood floors shine?
If your floors don't look shiny enough after washing them, you can follow up with a homemade floor shine. Combine 1/3 cup vinegar, 1/4 cup olive oil, 10 drops lemon essential oil and 4 cups hot water. Even though it's not going to mix well, give it a good stir. Then dip a clean mop into the mixture and smooth a light layer over your floors. If you apply too much it might be slick, so be careful until it has a chance to sink in!
Do you have a similar DIY recipe to remove grease from appliances?
We have this recipe for shining your stainless steel that would work great on just about any appliance!
Can I make this floor cleaner recipe ahead of time and how long will it last?
To make it ahead of time, I'd recommend combining everything except the water in an airtight container. When you're ready to use it, combine the cleaning solution with water in a bucket.
Without the water, the solution should last for at least 6 months.
Can I mix the ingredients in a spray bottle?
Yes, definitely. Use it to spot clean floors, surfaces, the toilet, and anything else you can think of.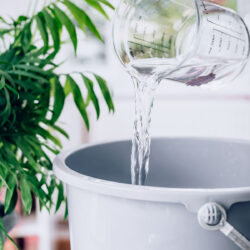 All-Natural Floor Cleaner
Mix up a batch of this all-natural floor cleaner for squeaky clean, disinfected floors.
Instructions
Combine all of the ingredients in a large bucket and use as needed.

For tough jobs, use less water and add the dish soap, which will help cut tough grease.
Notes
This recipe can be used on hardwood, tile or laminate floors.
46