The headline of this post is kind of a half truth–I have two recipes for meatless meatballs that my family loves equally. One recipe is made with carrots and walnuts, and it's as kid-friendly as it is freezer-friendly. And the other recipe is this one, made with almonds and broccoli.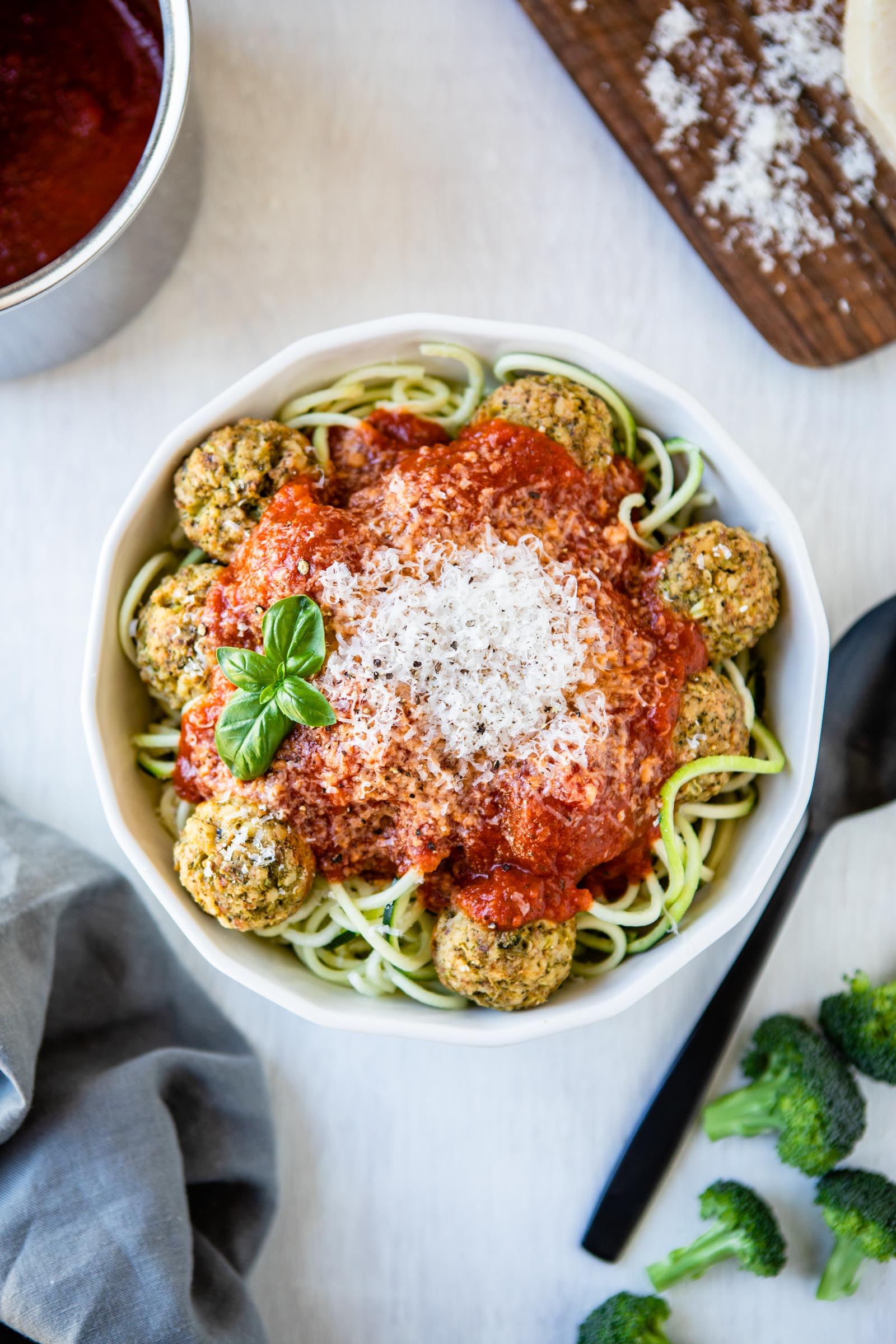 If you're doing the low carb thing, these keto vegetarian meatballs are going to quickly become one of your faves too, especially when topping a big pile of zucchini noodles. Since you can make the meatballs in advance and freeze them for later, this is pretty much the ultimate quick weeknight dinner–pick up a package of spiralized zucchini at the grocery store, a jar of your favorite pasta sauce (Rao's is good if you're watching your sugar intake), put it all together and dinner's done in minutes.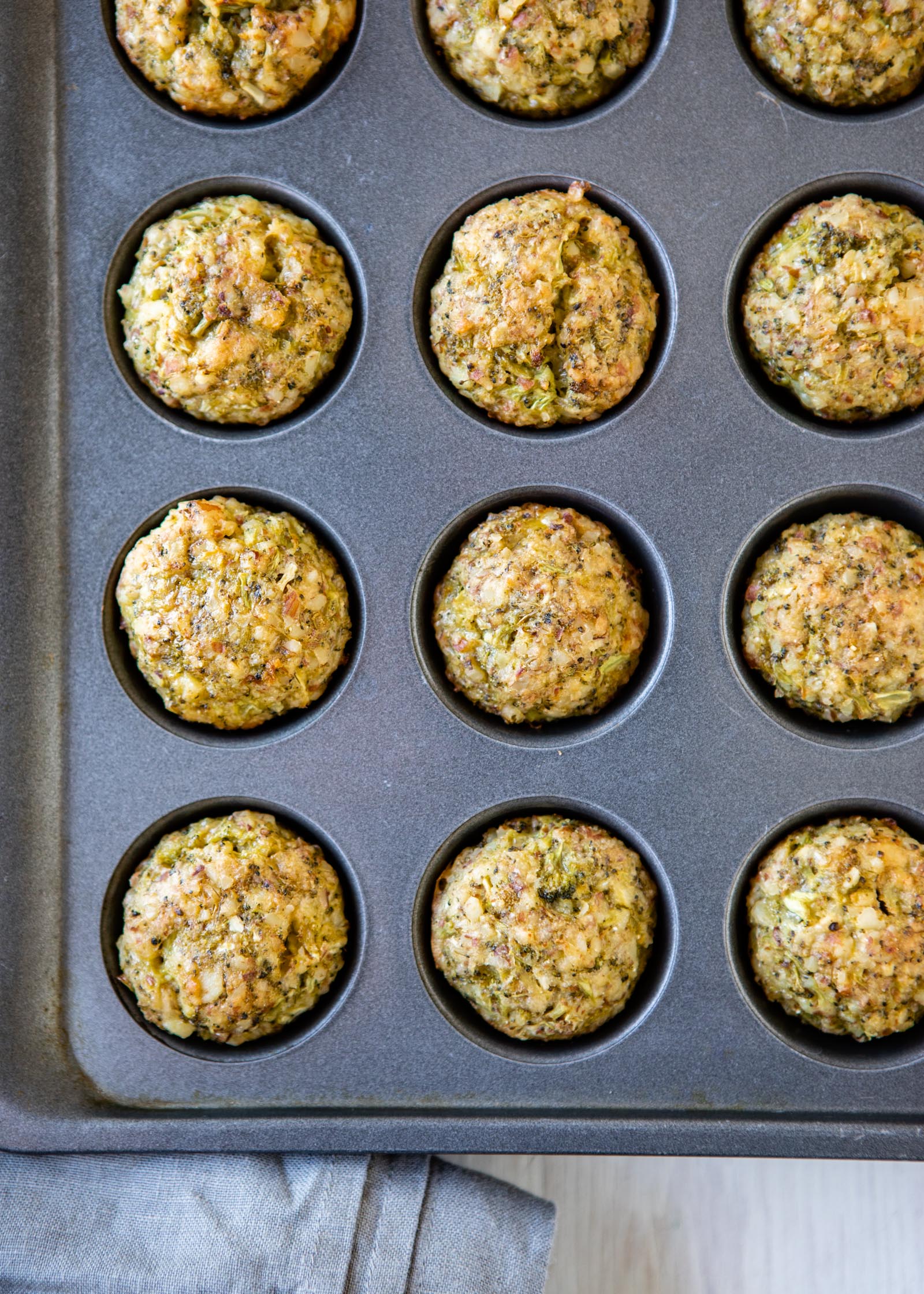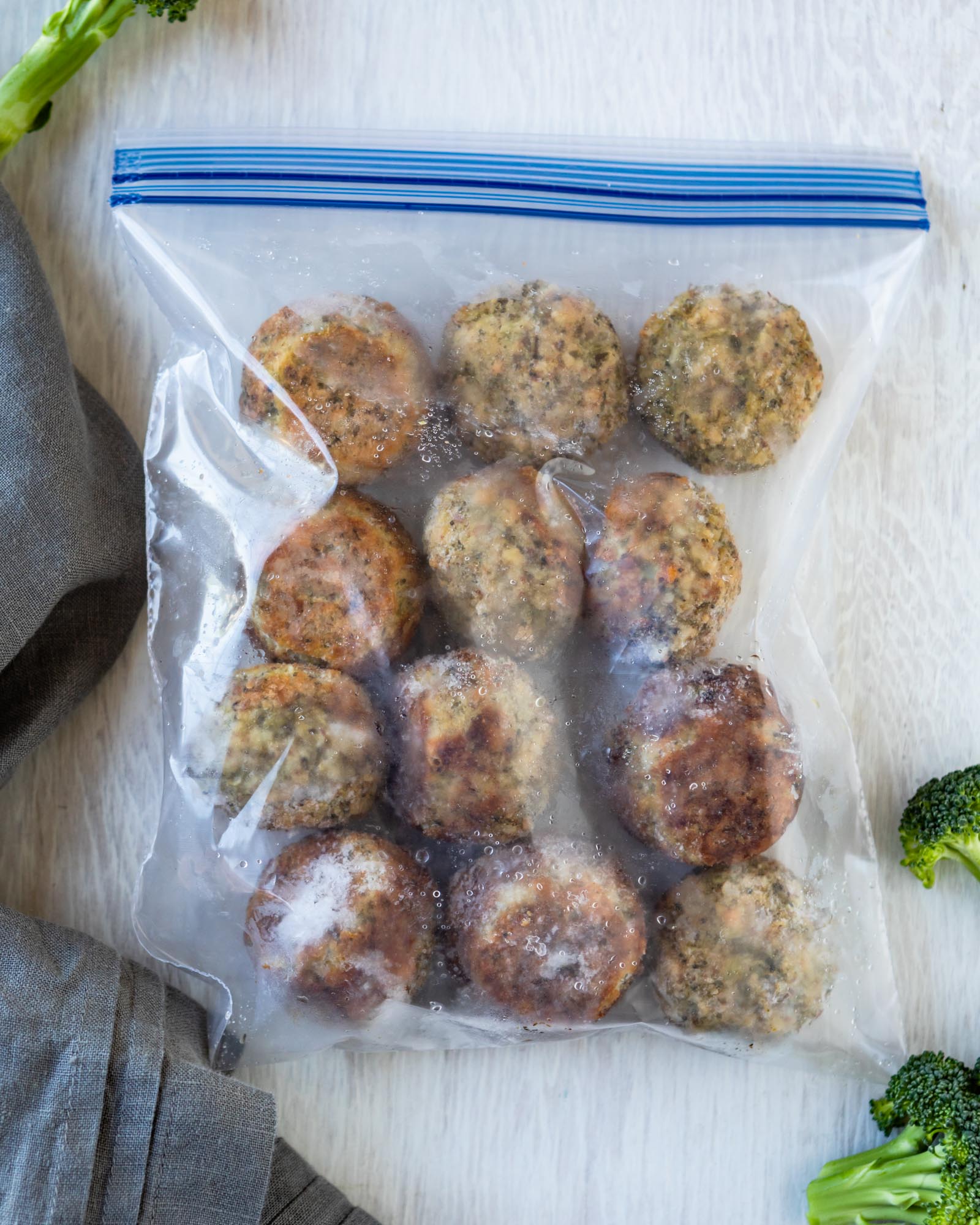 You may be wondering why this recipe calls for whole almonds if they're going to be blitzed in the food processor–why not just use almond flour? Good question! I like these meatballs best when the almonds are ground a bit more coarsely than a flour–it gives them a better texture. And since you're pulling out the food processor to chop the broccoli anyway, omitting that step doesn't cut down on the amount of dishes you have to wash. (Plus, almond flour is more expensive than whole almonds, so you'll save money too!)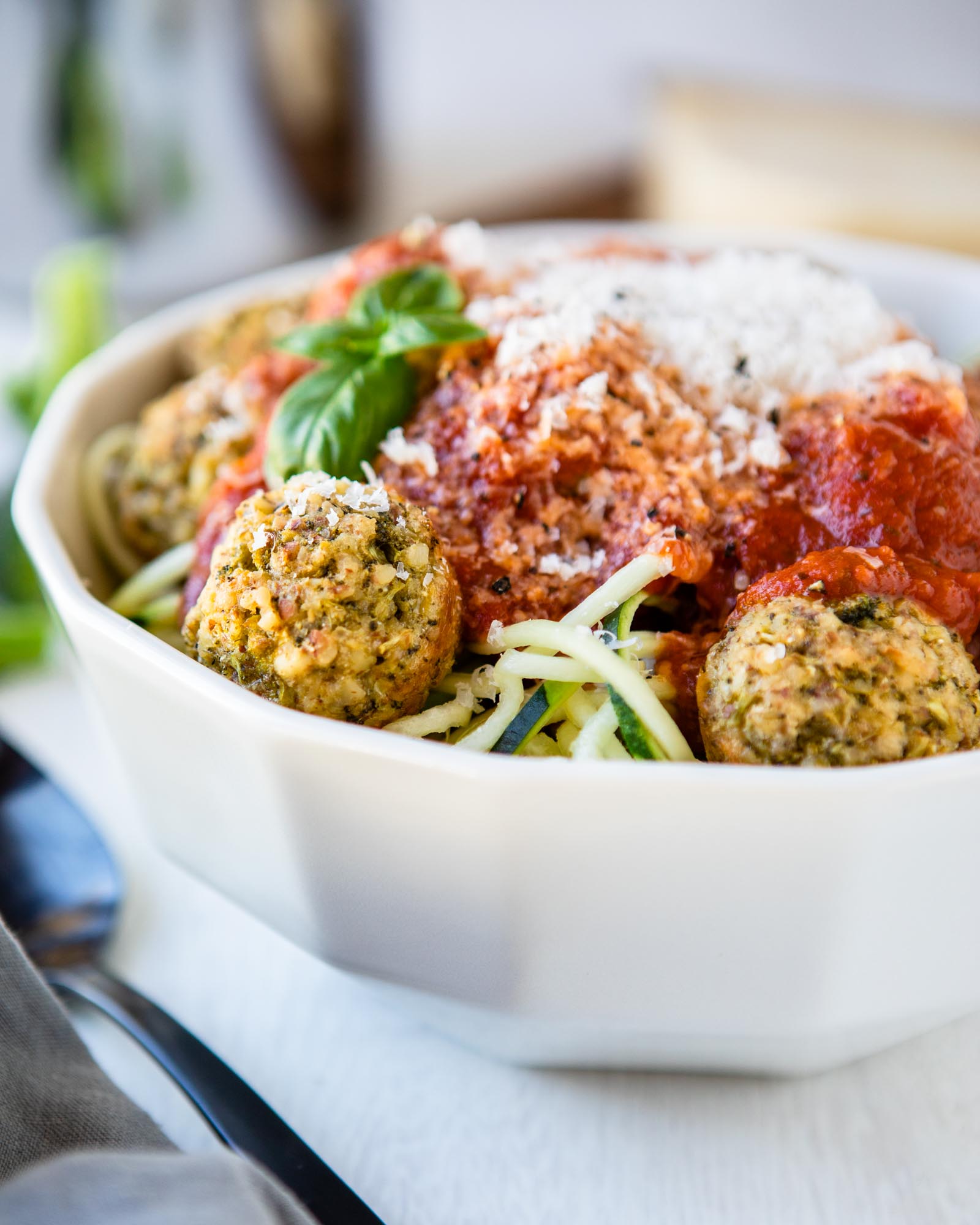 This recipe makes 12 meatless meatballs, which is enough for 3-4 people, but because they can be frozen, I suggest doubling or tripling the recipe and saving some for later. To freeze the meatballs, prepare the recipe and bake them as instructed; once the meatballs cool a bit, put them on a parchment-lined sheet pan and pop them in the freezer until they're frozen solid. Then, transfer the meatballs to a freezer bag. They'll keep for 2-3 months; to reheat them, bake them in the oven at 400ºF for 10-15 minutes or microwave them if you're in a time crunch.
Photos by Lindsey Johnson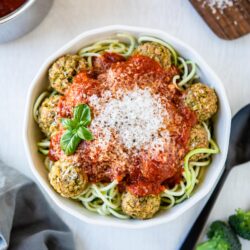 Almond Broccoli Meatless Meatballs
Keto-friendly vegetarian meatballs made with 5 simple ingredients (not including salt and pepper!).
Ingredients
1/2

cup

raw almonds

1

head broccoli broken into florets and steamed

about 2 cups

1/2

cup

shredded Parmesan cheese

2

cloves

garlic minced

Salt and pepper to taste

1

egg lightly beaten
Instructions
Preheat oven to 350ºF. Grease a mini-muffin tin with olive oil or cooking spray.

Place the almonds in a food processor and process them until they're coarsely ground; transfer to a mixing bowl.

Place the broccoli florets in the food processor and pulse until chopped. Combine the ground almonds, broccoli, cheese, and garlic in the mixing bowl. Season to taste with salt and pepper, then fold in the egg.

Form the broccoli mixture into 12 balls, squeezing them a little to make sure they hold their shape, and place each one in a cup in the muffin tin.

Bake the meatballs for about 20 minutes, or until they're golden-brown and slightly crispy on the outside. Remove the tin from oven and cool for 5 minutes; to remove the meatballs, run a butter knife along the edges of each muffin cup to loosen before gently popping them out.
Nutrition
Serving:
3
meatballs
Calories:
124
kcal
Carbohydrates:
8.5
g
Protein:
6.6
g
Fat:
8.5
g
Saturated Fat:
0.8
g
Fiber:
4.1
g
Sugar:
1.5
g
1