Macramé has had a comeback in the past few years, and we're not sure if it's the ease of knotting or the cool boho look, but we're very much on board! The technique is simple and relaxing, and the finished product can be as small as a bracelet or as big as a wall hanging. And if you're worried that it might look old-fashioned, don't: we're got nine modern macramé projects for the home we're pretty sure you're gonna love:
9 Modern Macrame DIY Projects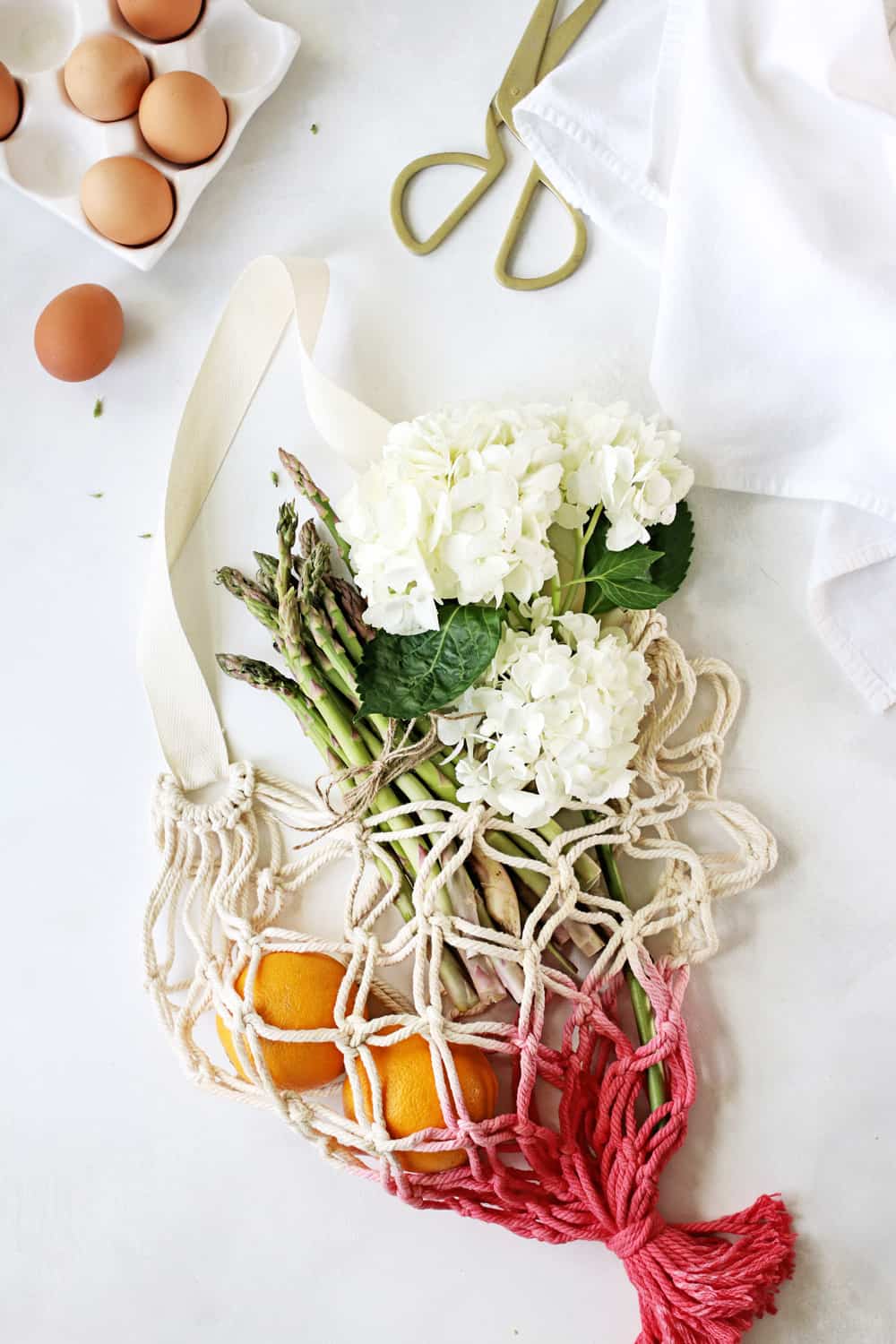 1. How to Make a Macramé Produce Bag from Hello Glow // A macrame produce bag is just what your zero waste kit needs! Take it with you to the farmer's market or use it as a beach bag.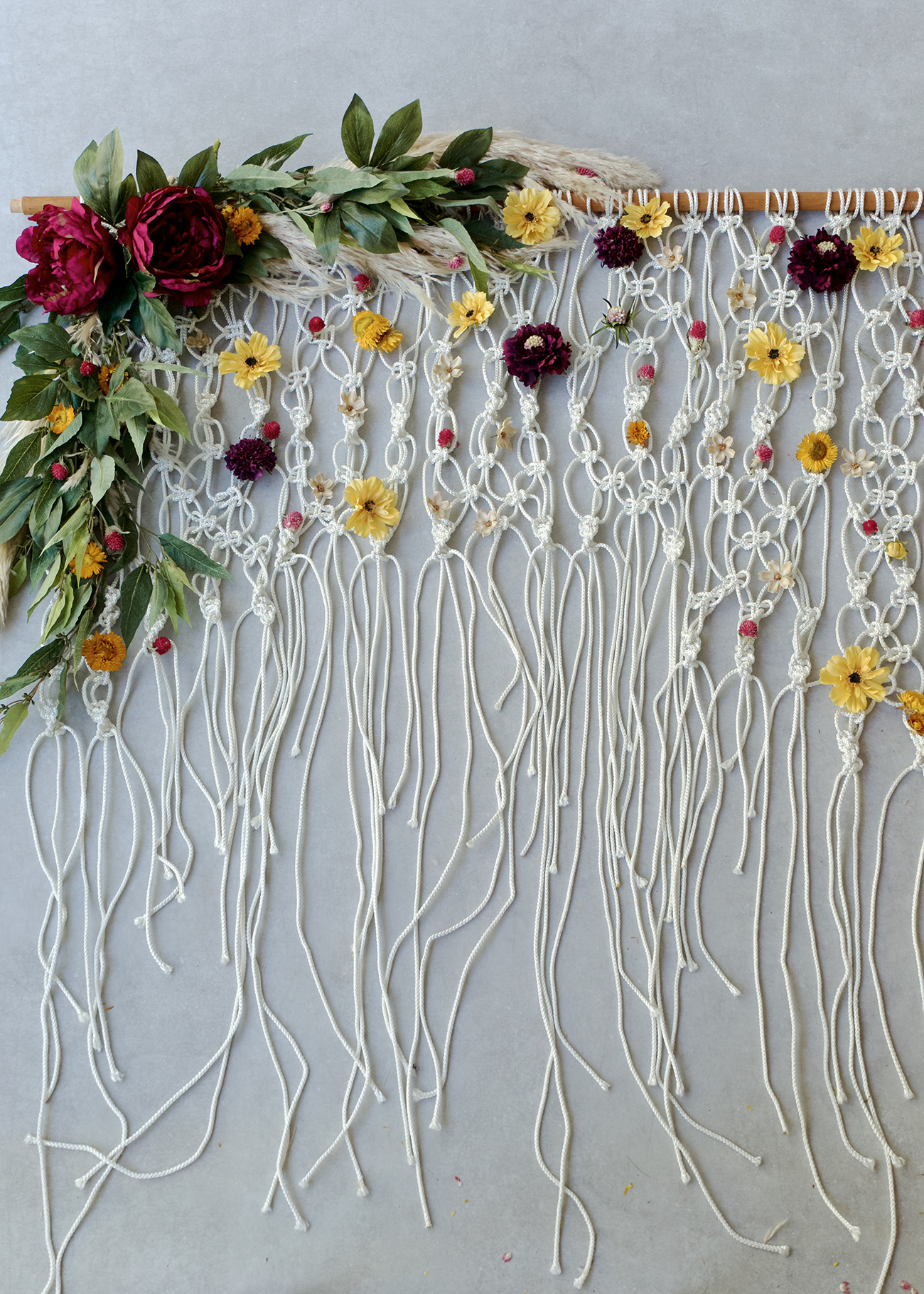 2. DIY Silk Floral Macramé Backdrop from Green Wedding Shoes // For a wedding or a party, it's always nice to have a pretty backdrop for pictures! Take it to the next level with this giant macramé and silk flowers hanging.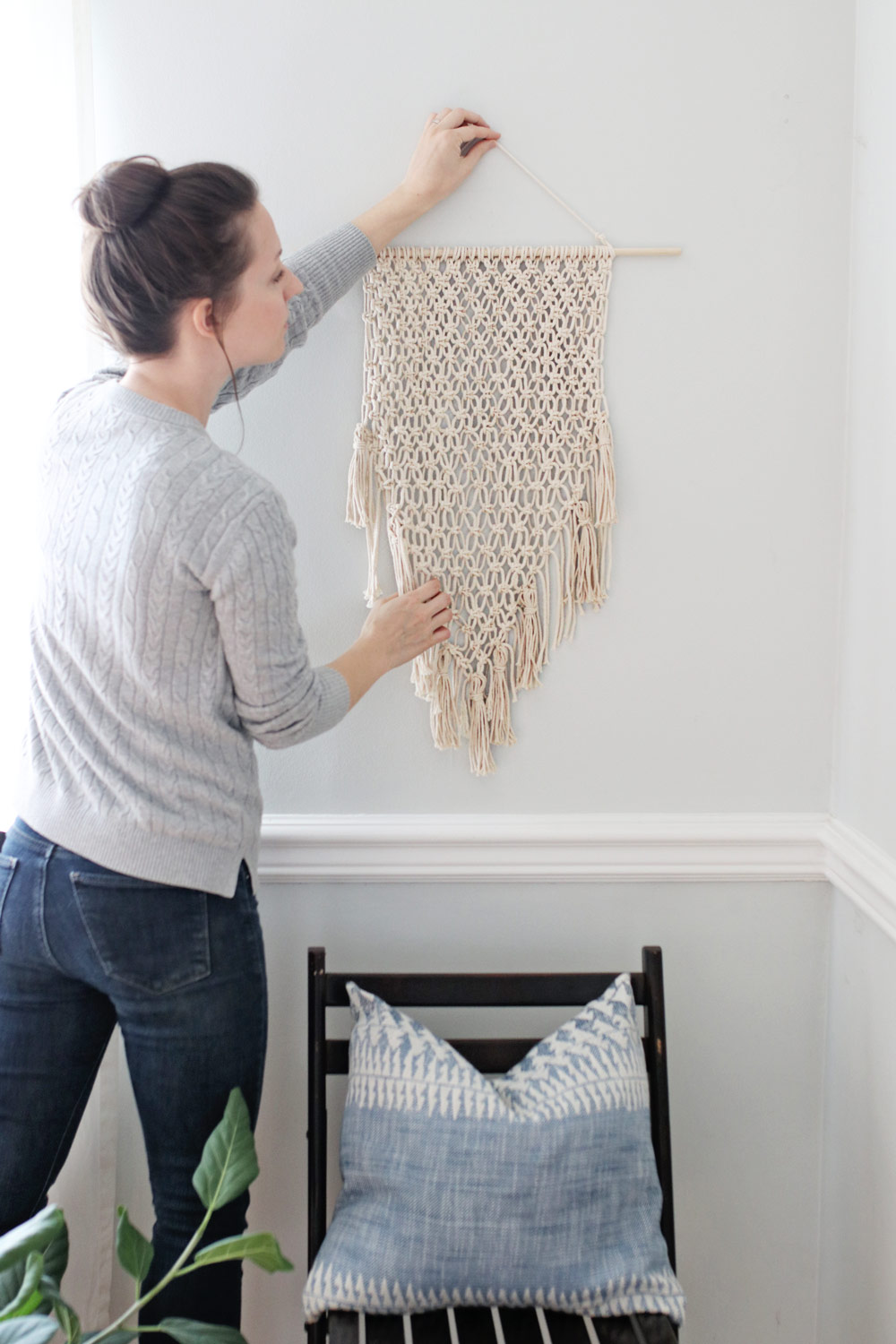 3. DIY Macramé Wall Hanging from Hello Nest // A macrame wall hanging adds a touch of boho chic to any home. And how cool is it to be able to say that you made it yourself?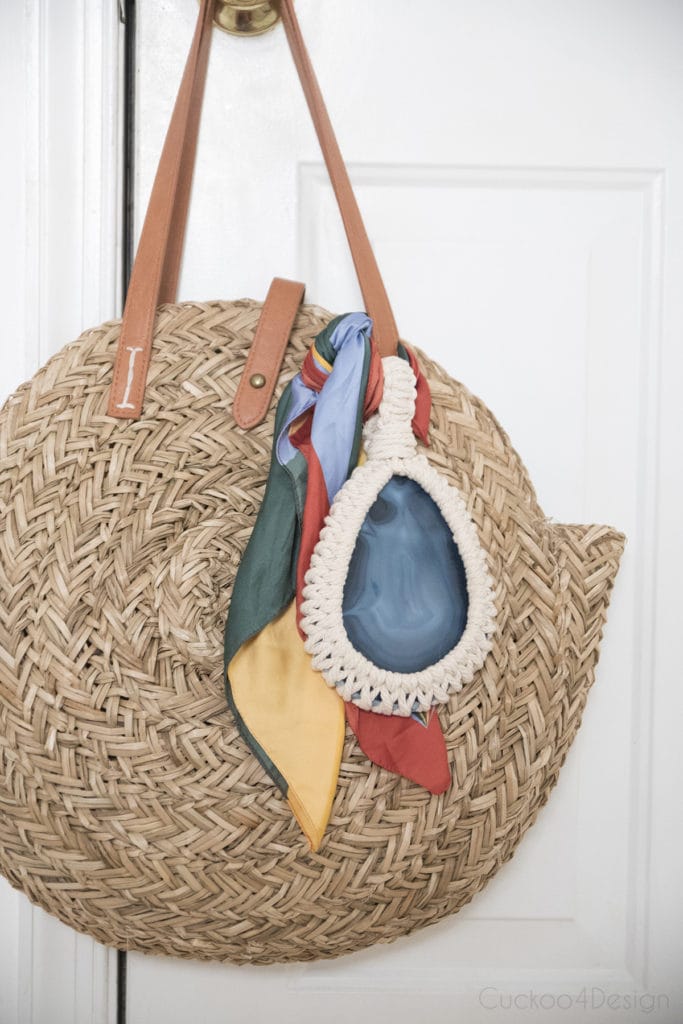 4. Agate Macrame Jewelry from Cuckoo4Design // This agate macrame piece is lovely for hanging to your purse, but it also makes a great decorative piece for the home!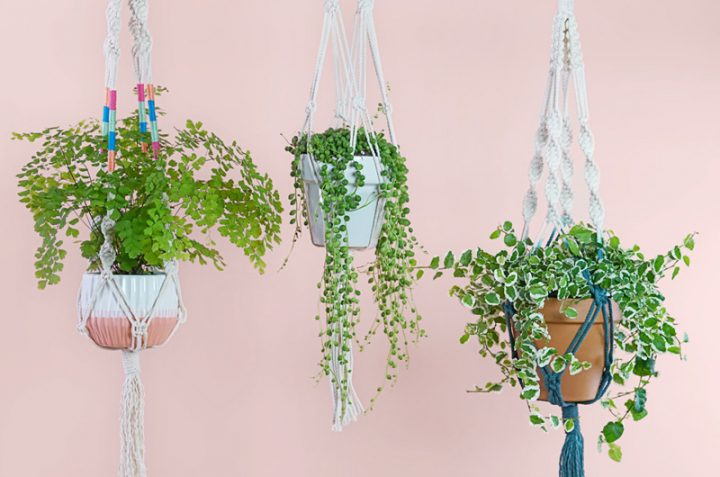 5. How to Make a Macramé Plant Hanger from FTD // Macramé plant hangers are awesome because they only require a few knots. You can get a variety of different looks by dyeing, adding embroidery floss or using colored string.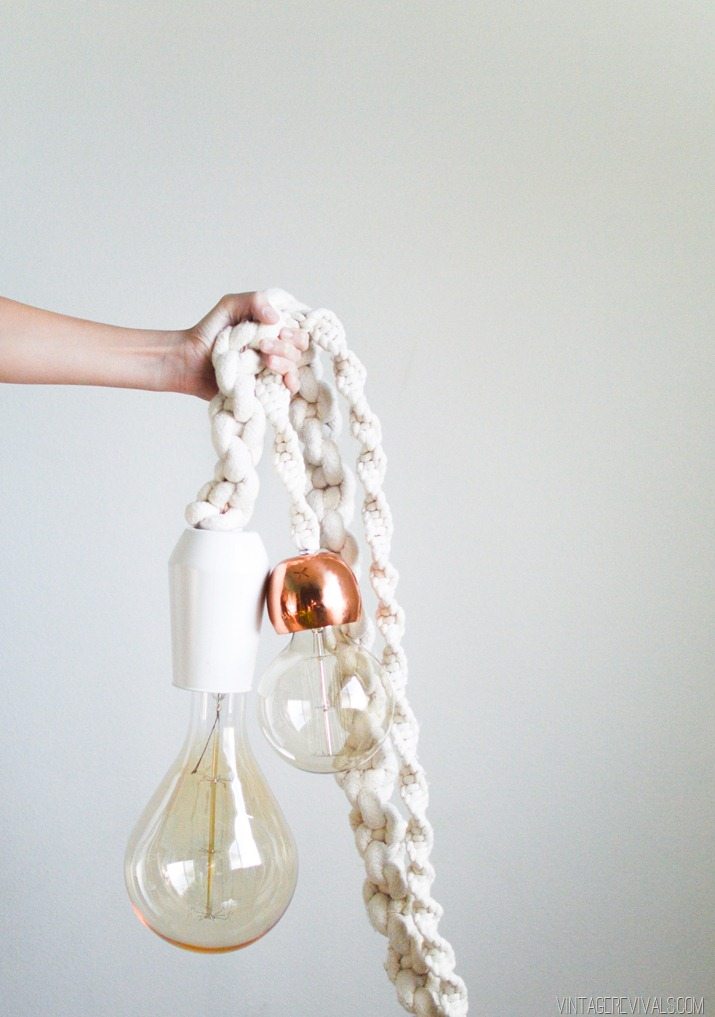 6. Giant Macramé Rope Lights from Vintage Revivals // Fancy designer light fixture? Nope, DIY! Hard to believe, but you can actually make this gorgeous modern macrame rope light by yourself.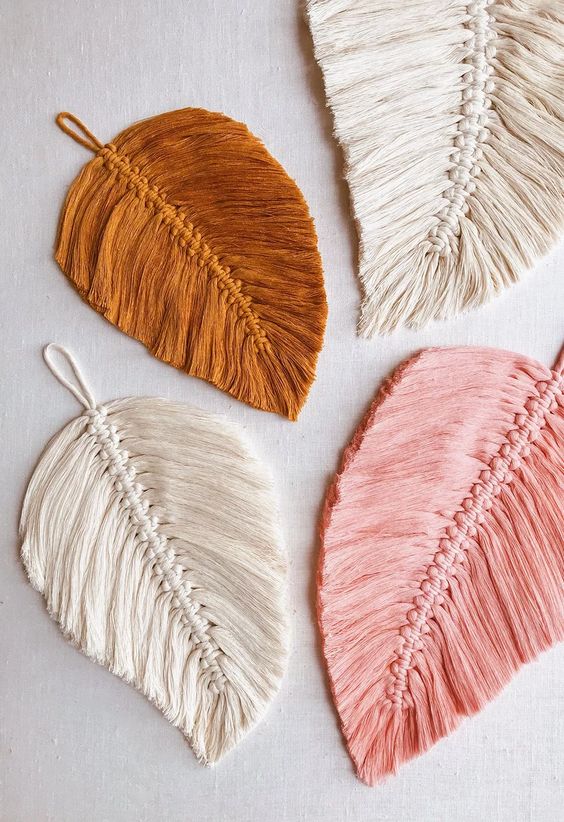 7. DIY Macramé Feathers from Honestly WTF // Whenever these pop up in our Pinterest feed, we repin! They can be made in different sizes and colors to hang on the wall, to use as gift tags or keychains.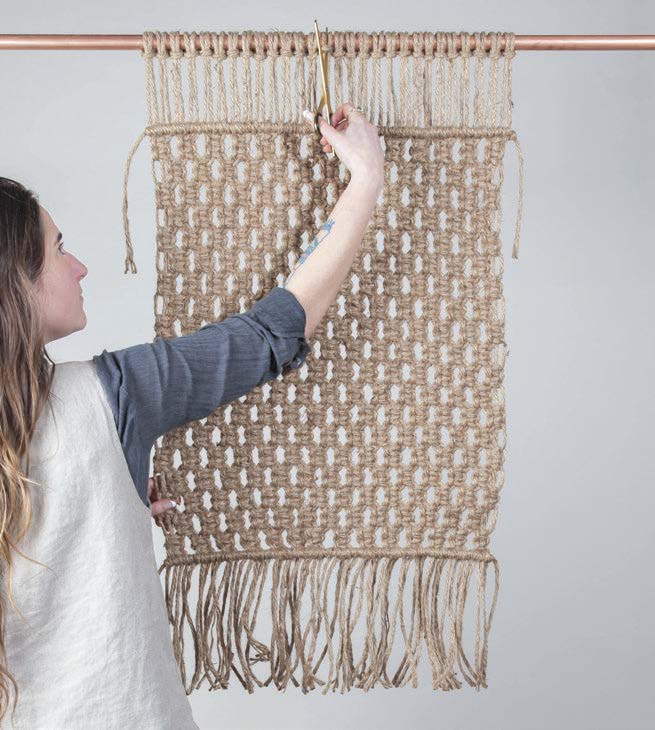 8. Macramé Rug from Retro Den // You may think macrame is too soft for a welcome mat, but it's not when you use the right material: jute rope!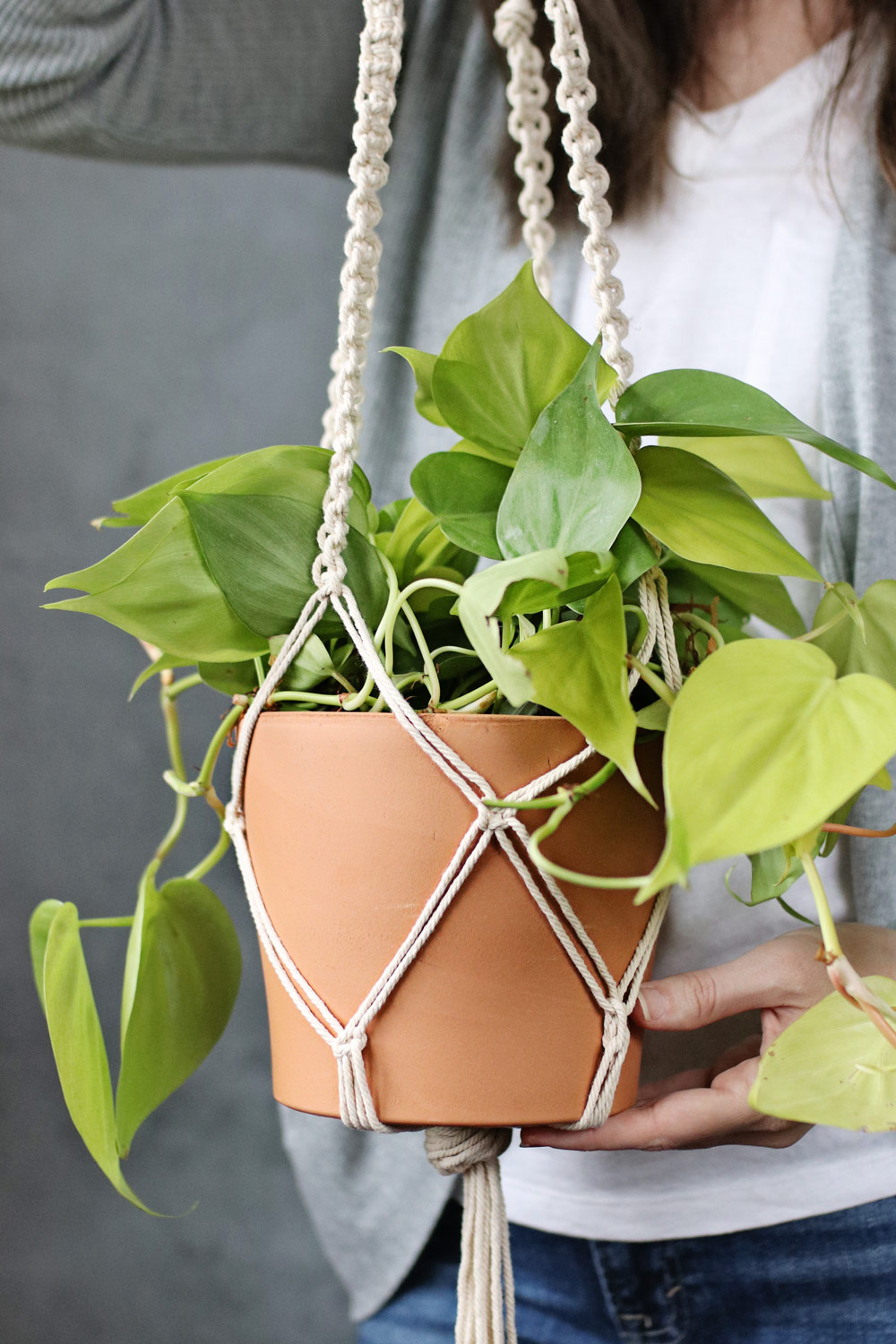 9. DIY Macrame Plant Hanger from Hello Nest // Even if you don't have any experience with macramé, these plant hangers will only take a couple hours to whip up. And because they're so simple, they won't leave you feeling completely lost like a lot of other macramé projects out there. Bonus: your pothos will love it!
38