Do plastic produce bags give anyone else the skeevies—or is it just me? They're so ugly, so wasteful and yet so convenient. Even though I avoid plastic as best I can, I still have quite the stash of plastic bags stuffed in a closet somewhere gathering dust. And since my best intentions clearly aren't good enough, I see it as all the more reason to embrace reusable produce bags once and for all.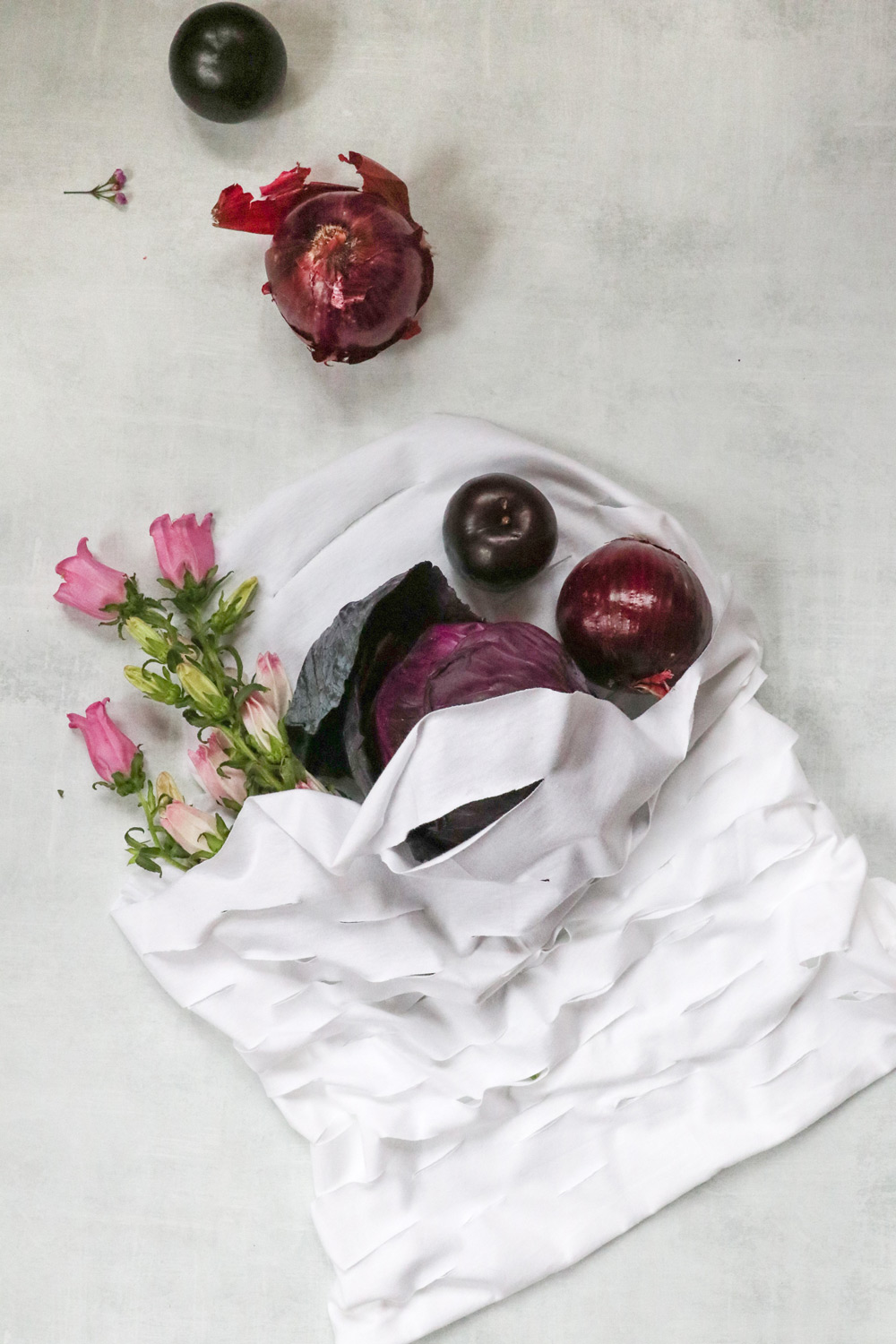 These DIY produce bags are made from old tee shirts, so they're zero-waste and will last you for years. Just gather up a few of your old band tees from back in the day and whip up a bunch of these bags in less than an afternoon. Then toss a few in the bottom of your shopping tote or in the trunk of your car so you always have 'em on hand.
How to make DIY produce bags from old t-shirts
The best thing about these produce bags is that they're practically free to make. I used a couple of old t-shirts I had lying around for mine, but you can also use old pillow cases, dresses or skirts if you don't have any extra tees. And 100% cotton fabric is best because it stretches and absorbs moisture, but hey, your veggies won't know the difference, so use what you've got.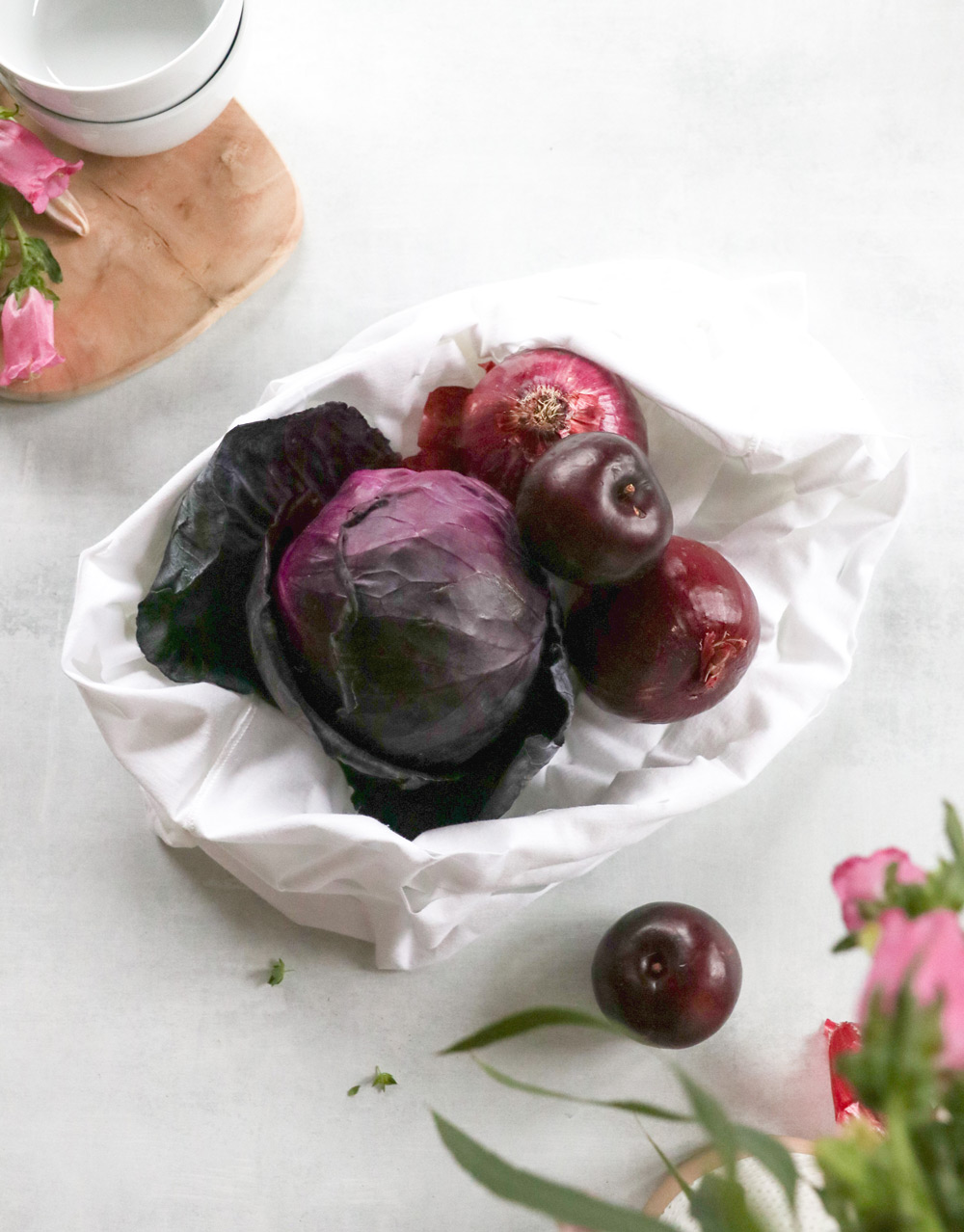 Now, I know what you're wondering: won't these bags weigh a ton when I go to checkout? If you're shopping at a regular grocery store where you weigh everything by the pound, then yes, they will add to the weight of your produce. But there are a couple things you do. Instead of weighing your produce in the bag, take everything out before placing it on the scale, then put it back in when you're done. Or ask the cashier to weigh the bag when it's empty, then subtract the weight of the bag from the total weight of the bagged produce (assuming all your bags weigh roughly the same, you can weigh just once).
It's an extra step, I know, but there's really no other way around it. All reusable bags are going to weigh more than plastic on the scale (even the "lightweight" mesh ones) so it's best to just come prepared.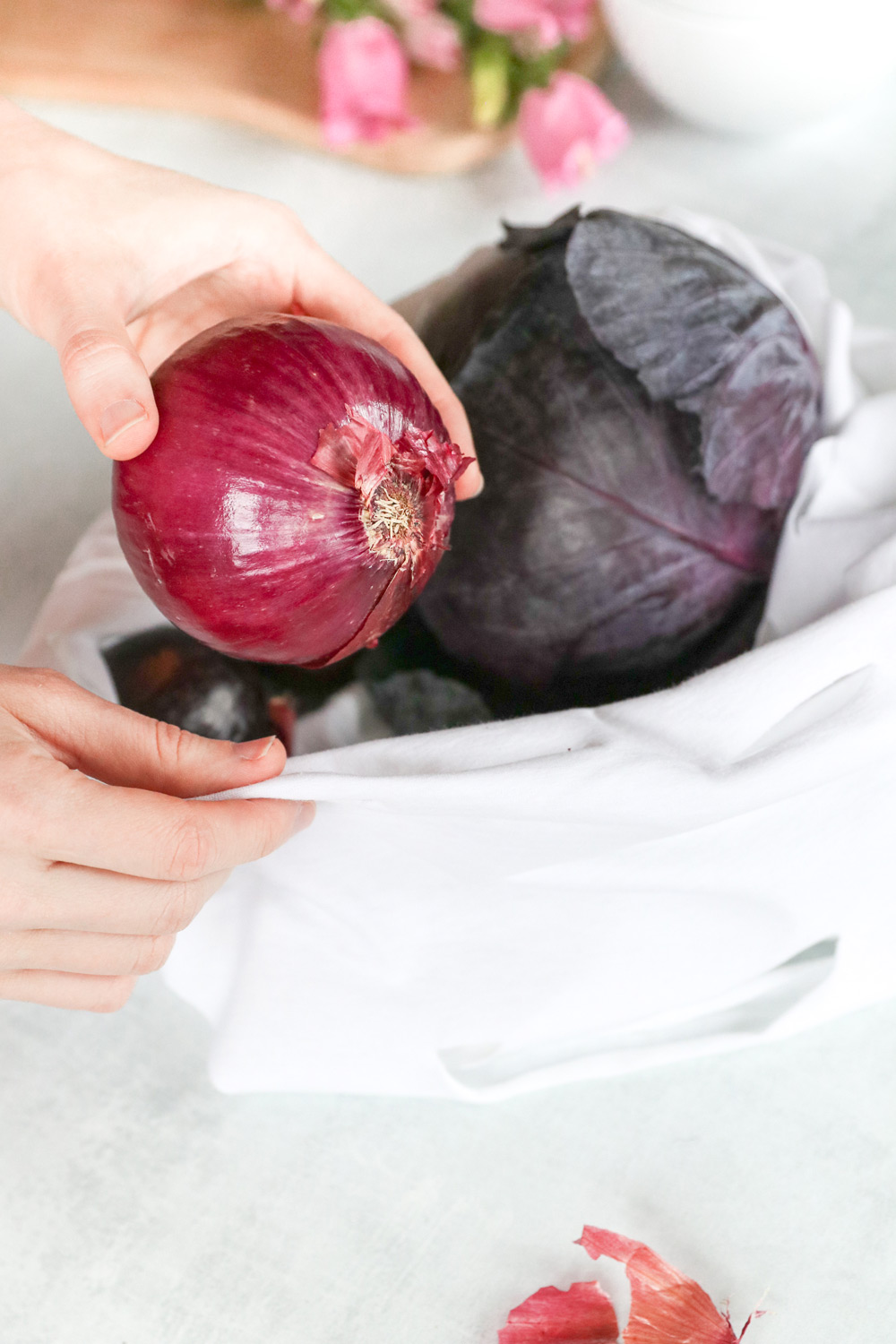 Truth be told, I normally don't bag my produce at all, unless I have to. I toss it on the conveyor belt and bag it after it's been rung up (I like bagging my own groceries so this works well for me). But if you're buying produce that's priced individually or by the bunch (like at Trader Joe's or the farmers' market), go ahead and use your bags from the start since you won't be weighing them.
And just a word of warning: do not store your produce in these bags for long periods of time. Since cotton absorbs moisture, it can cause your produce to go bad faster. Instead, take everything out of the bags and put it directly in the crisper for long-term storage.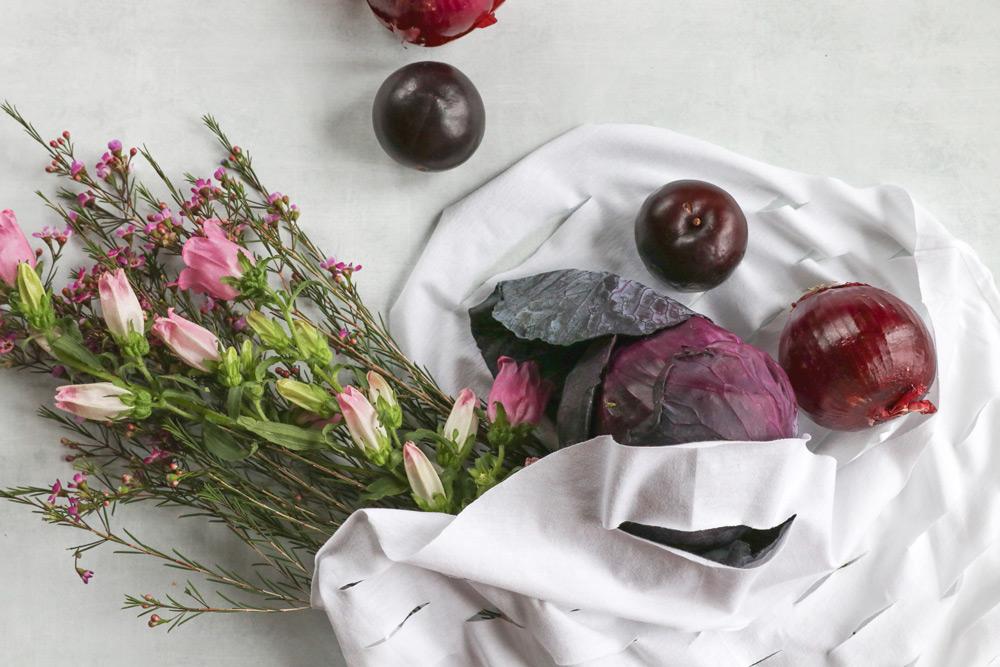 Supplies
Old t-shirt – The thicker the fabric, the sturdier the bag
Sharp scissors, preferably fabric scissors
Sewing machine
Matching thread
Instructions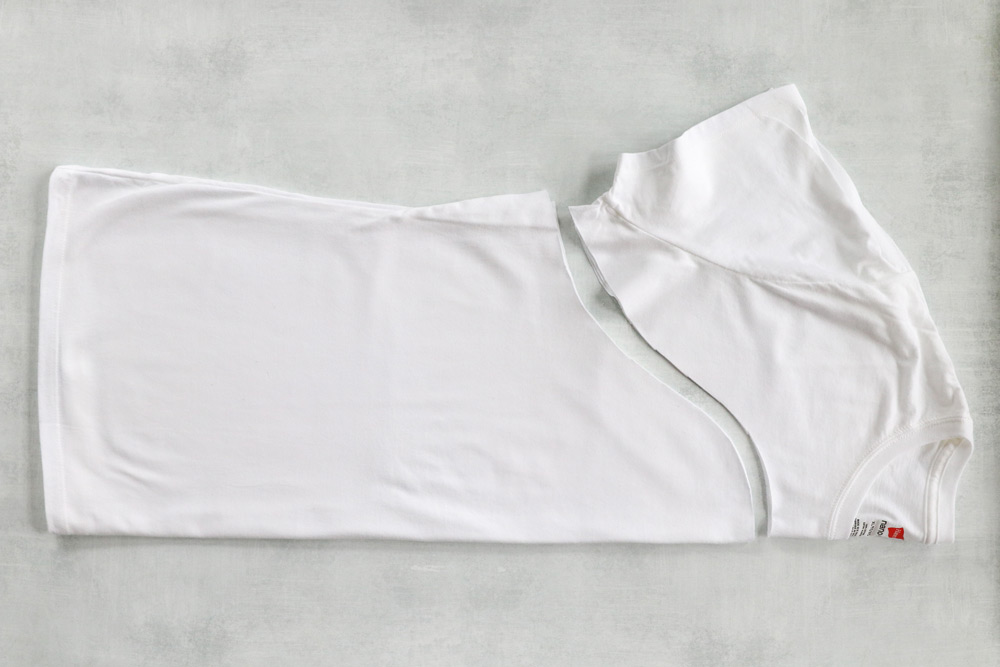 1. Lay your t-shirt flat and cut off the sleeves and neck in an arch-shape. Then cut off the bottom hem as well.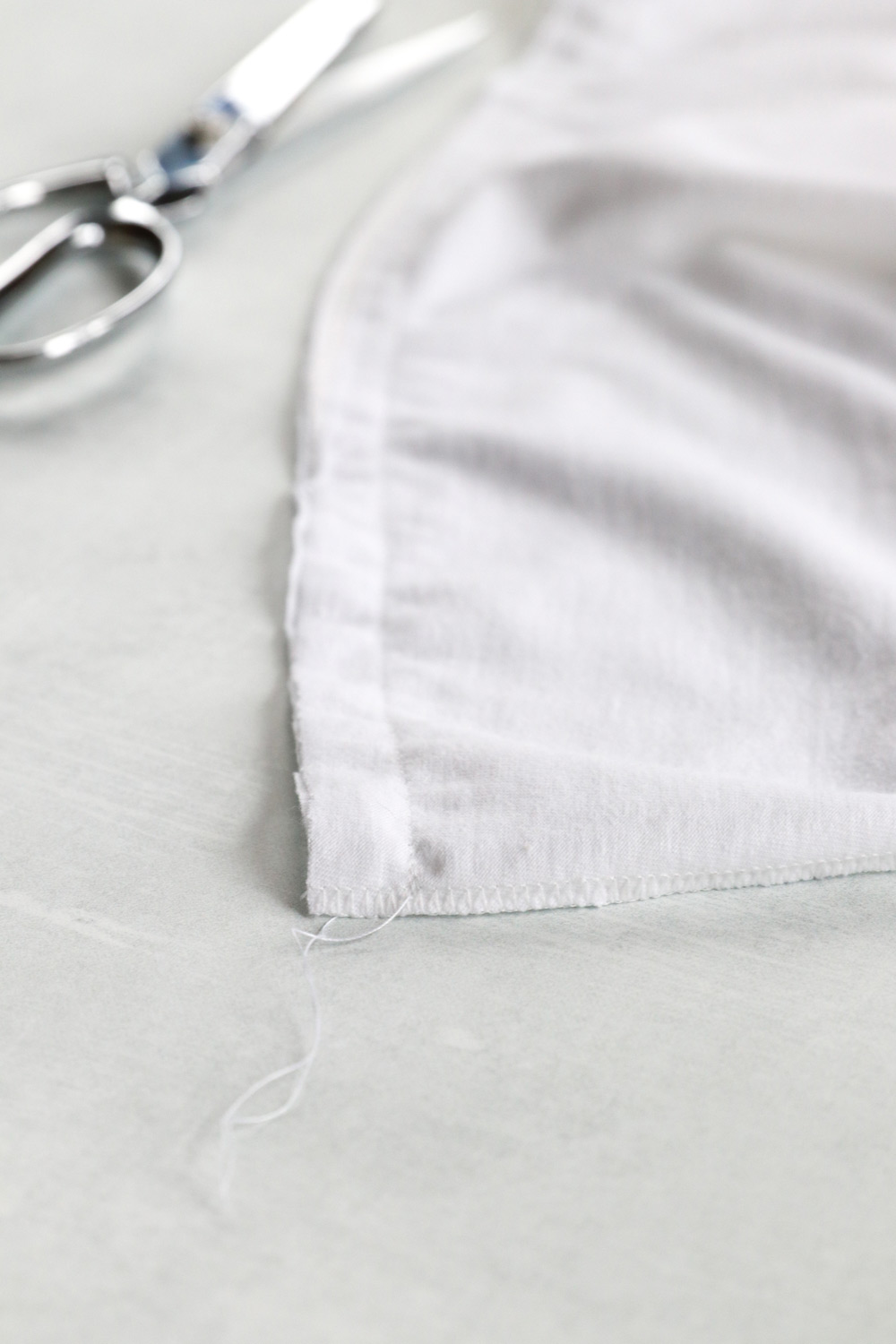 2. Turn your bag inside out and, using a straight stitch, sew the bottom of the bag closed. If you'd prefer not to sew, you can always use fabric glue to close off the bottom of the bag. Just wait for it to dry thoroughly before turning your bag right-side out.
3. Turn the bag right-side out. Fold the bag down the middle and cut a long slit at the top for the handle.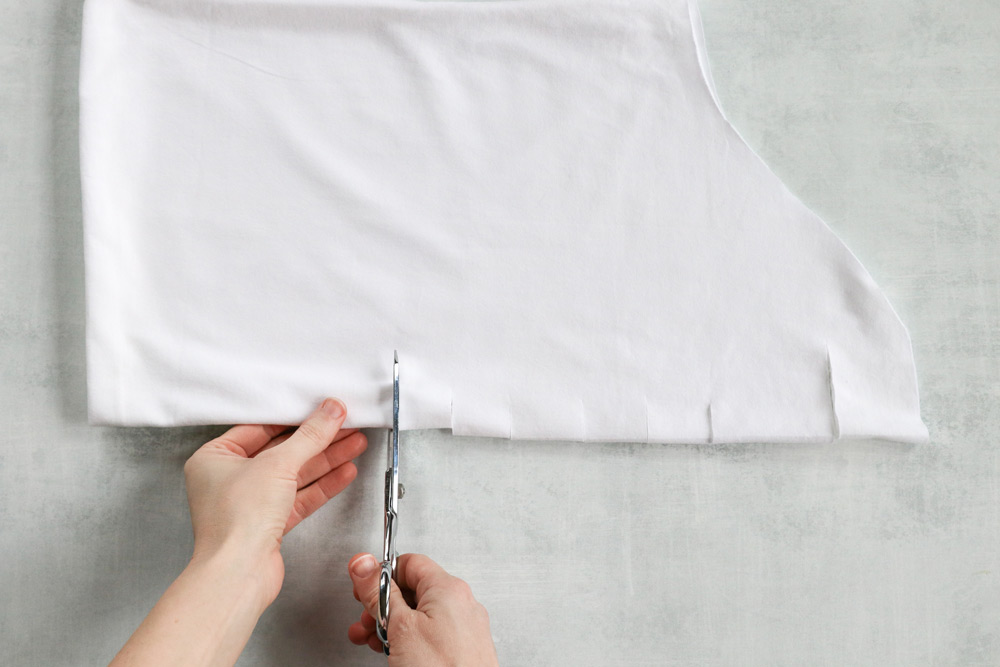 4. With your bag still folded, cut 1" slits about 1" apart all the way down the length of the bag.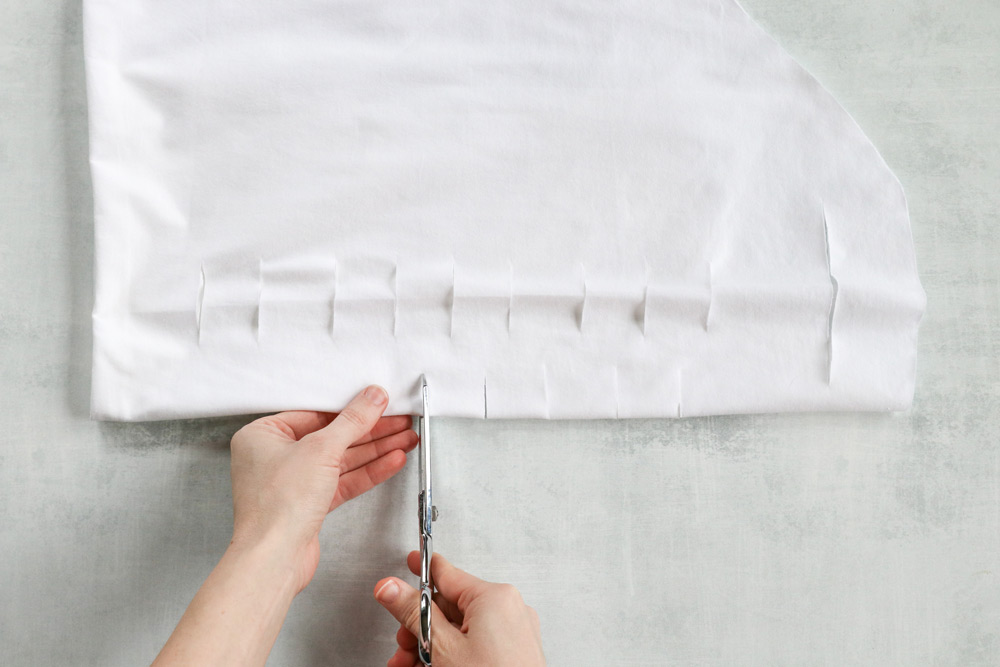 5. Fold your bag again, this time about 2" away from the first fold. Stagger your starting point and make another row of 1" cuts down the length of the bag. Continue doing this until the entire bag is covered.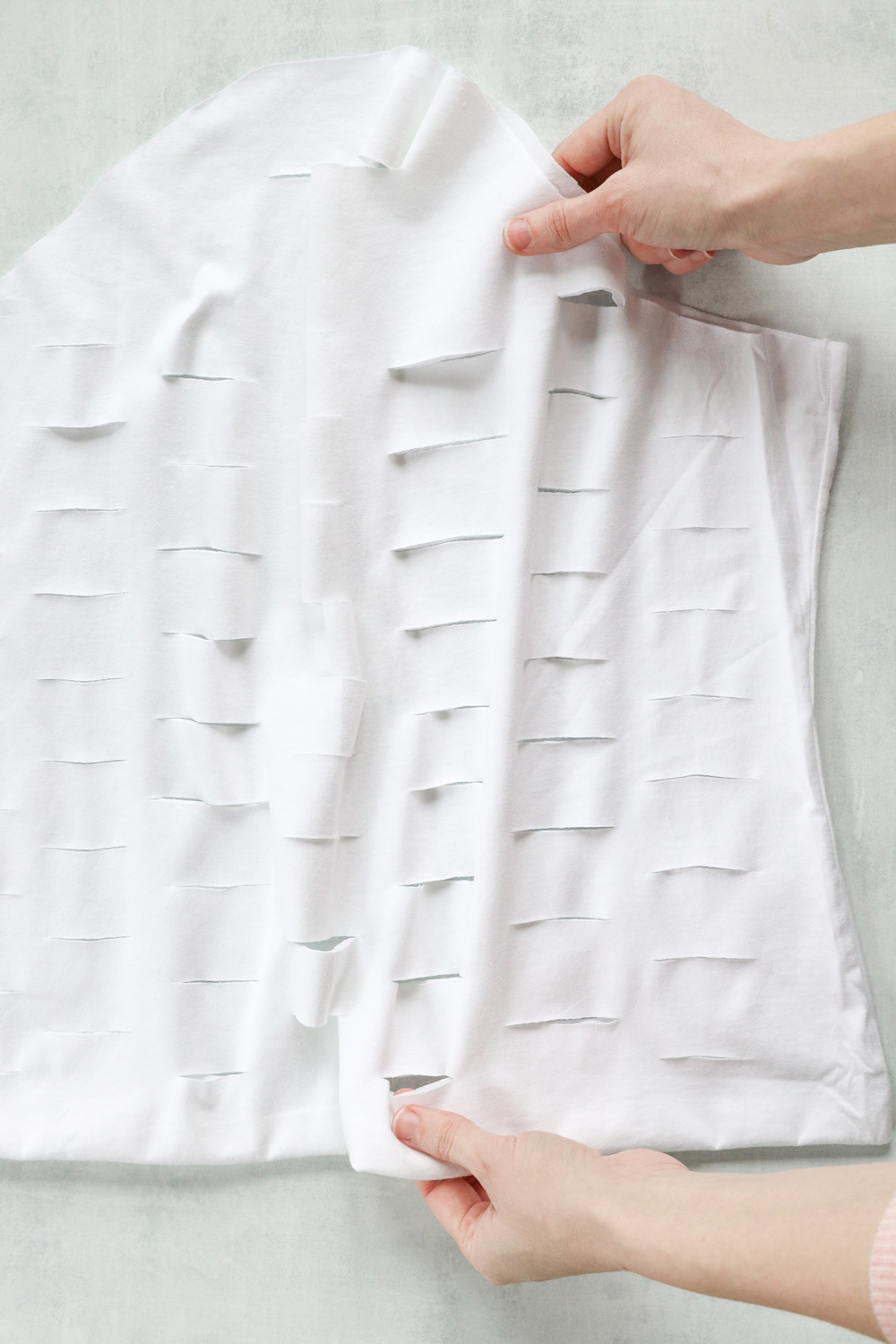 6. Pull on the bag so the cuts separate. Your DIY produce bag is ready for its produce.
23