My husband and I hosted our first Thanksgiving this year, and like most hostesses do, I ran around the week before cleaning anything and everything I could get my hands on. Since football is a big deal in our family, I spent a lot time of time getting our sofa ready for prime time.
It's microfiber, so it can take a beating and still look somewhat new, but it's also known for holding on to smells if we're not careful (I blame the pets…) After tackling stains and pet fur, my battle-tested DIY upholstery spray was next on the list for making it smell fresh.
I love this spray because it freshens and sanitizes in one fell swoop. Spray it on a few days before guests arrive to get rid of tough smells. And use it the morning of to make your whole house smell like you just cleaned, even if you last cleaned days ago. It's seriously a game changer.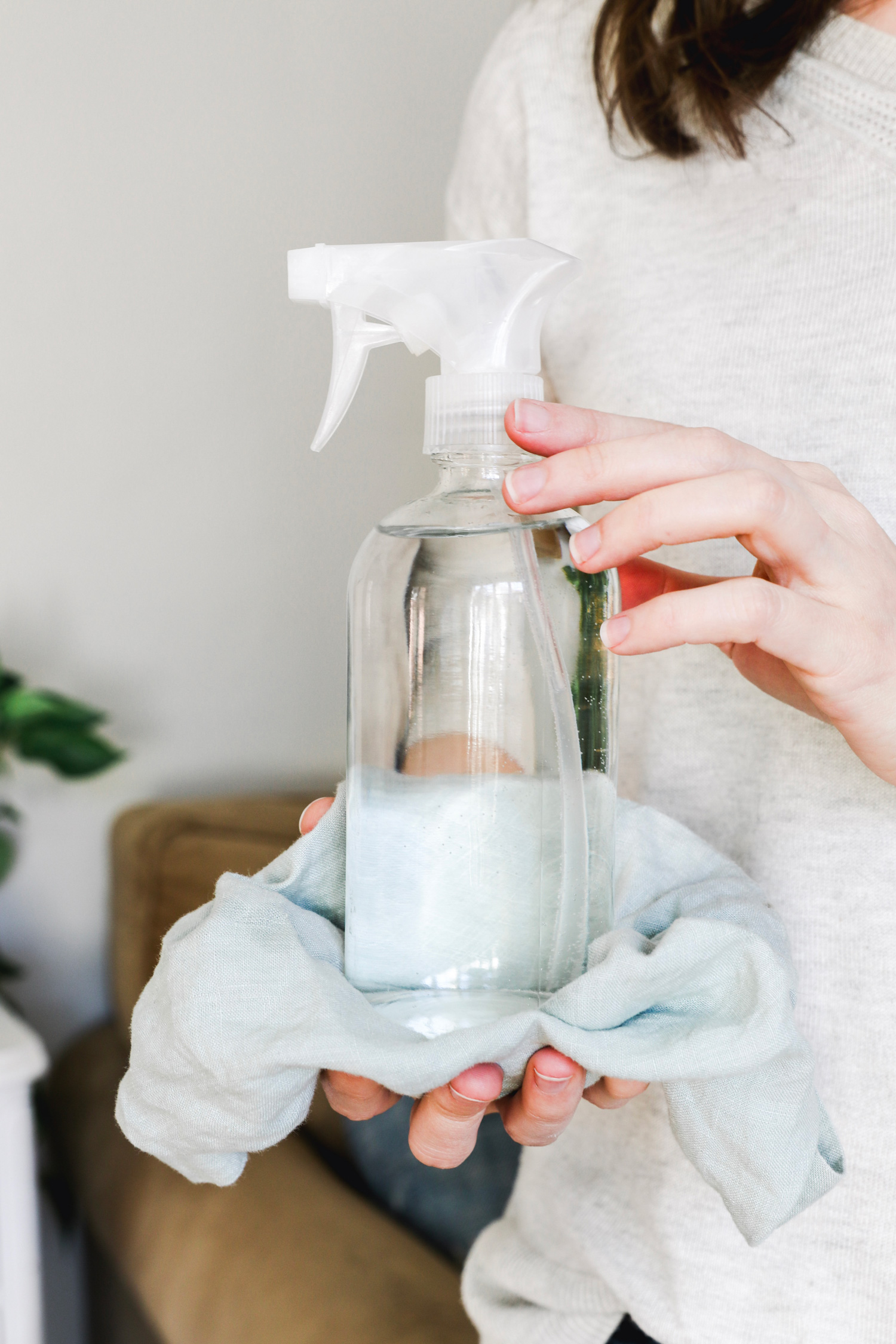 DIY Upholstery Spray
I can't tell you the last time I used something like Febreze to deodorize our upholstery. It does what it claims to do – mask stubborn odors – to an extent. It also gives me a kickin' headache and makes me feel a bit sick to my stomach if I breathe it for too long (a sure sign that the ingredients leave something to be desired). So I only go the natural route these days.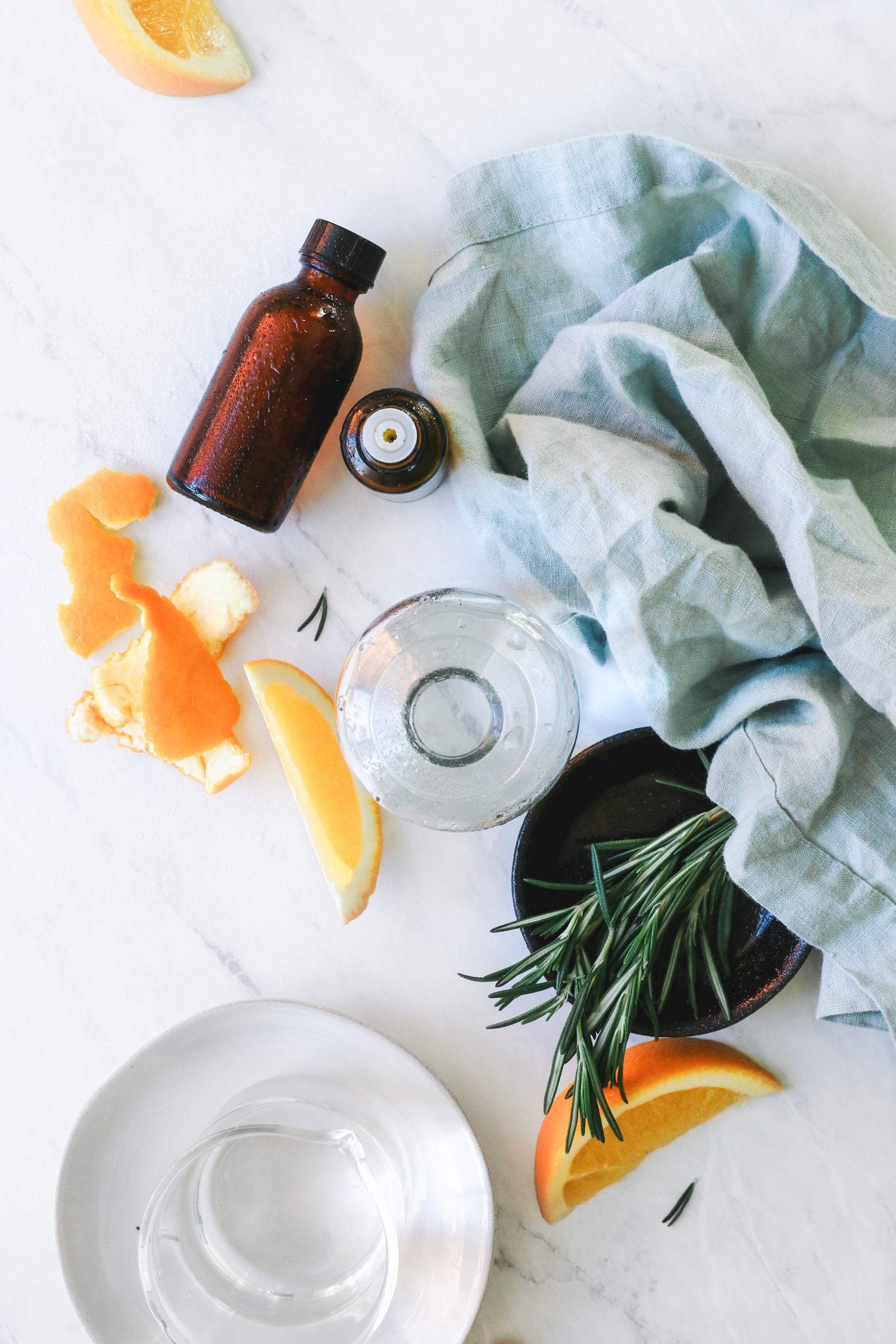 This DIY upholstery spray is perfect if you're looking to freshen everything from rugs and chairs to curtains and car seats. The main ingredients are white vinegar and rubbing alcohol, two potent germ fighters and deodorizers that also help get rid of set in stains. I add water to dilute the mixture a bit and make it safe for delicate fabrics, but you don't really need to. If your upholstery smells especially strong, go ahead and add less water for more odor-fighting power.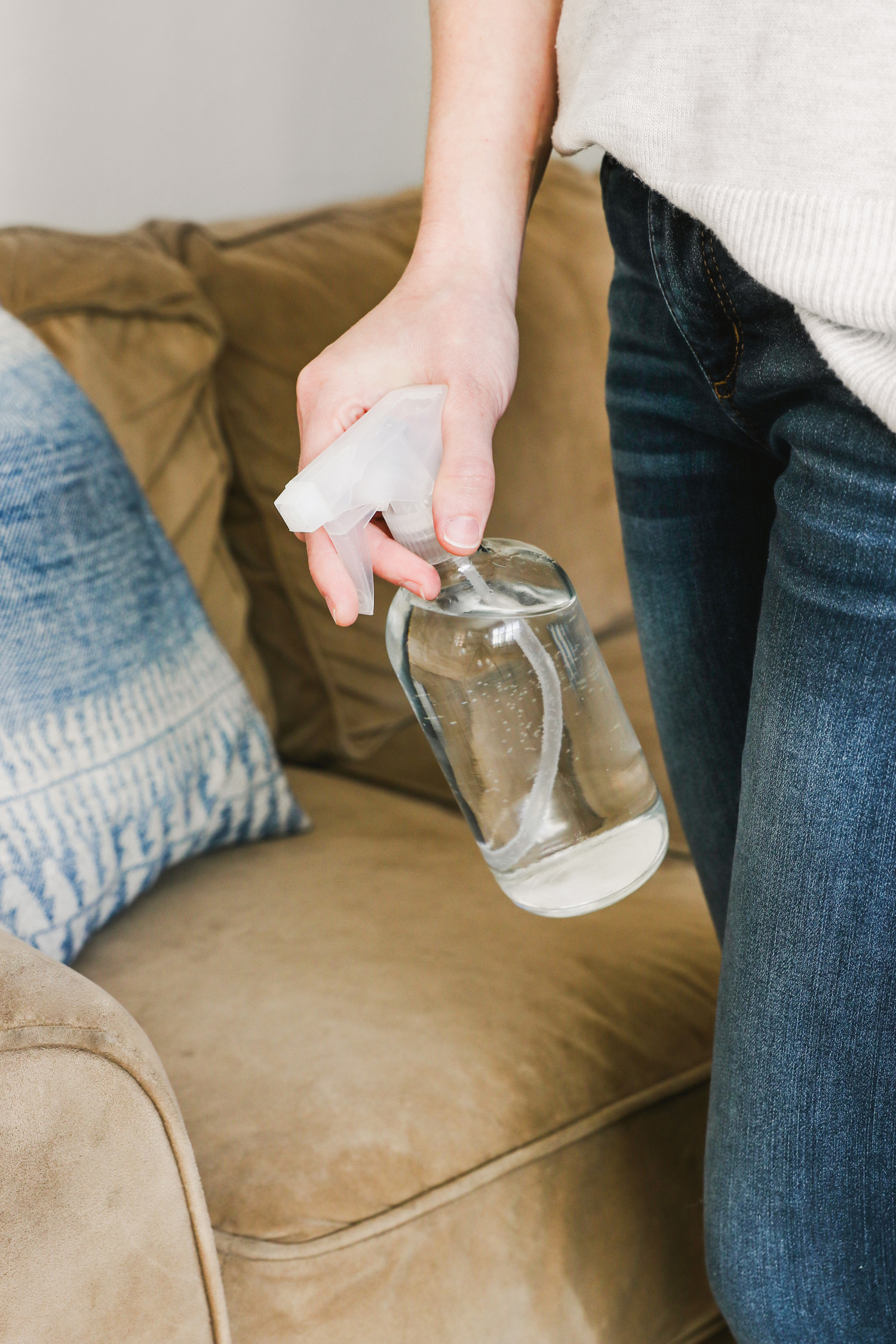 Vinegar and rubbing alcohol have an odor of their own, which fades over time but can still be a little overpowering. I like to add orange and rosemary essential oils to my upholstery spray to give it a light, clean scent. Use whichever oils you have on hand but lemon, lavender and tea tree essential oils are always a safe bet.
Just remember, upholstery spray only goes so far. If your furniture is dirty, even straight rubbing alcohol and vinegar won't be enough to make it smell fresh, so you'll need to give it a quick clean. Vacuum up pet fur, crumbs and dirt, both on the surface and underneath cushions. Scrub stains using a clean rag and straight rubbing alcohol or water (always read your sofa's tag to see the best cleaning solution to use). And if you have small children or pets, move the sofa entirely to get rid of any dropped food on the floor. Then give your sofa a light spritz with freshening spray to take care of surface germs that may cause odor.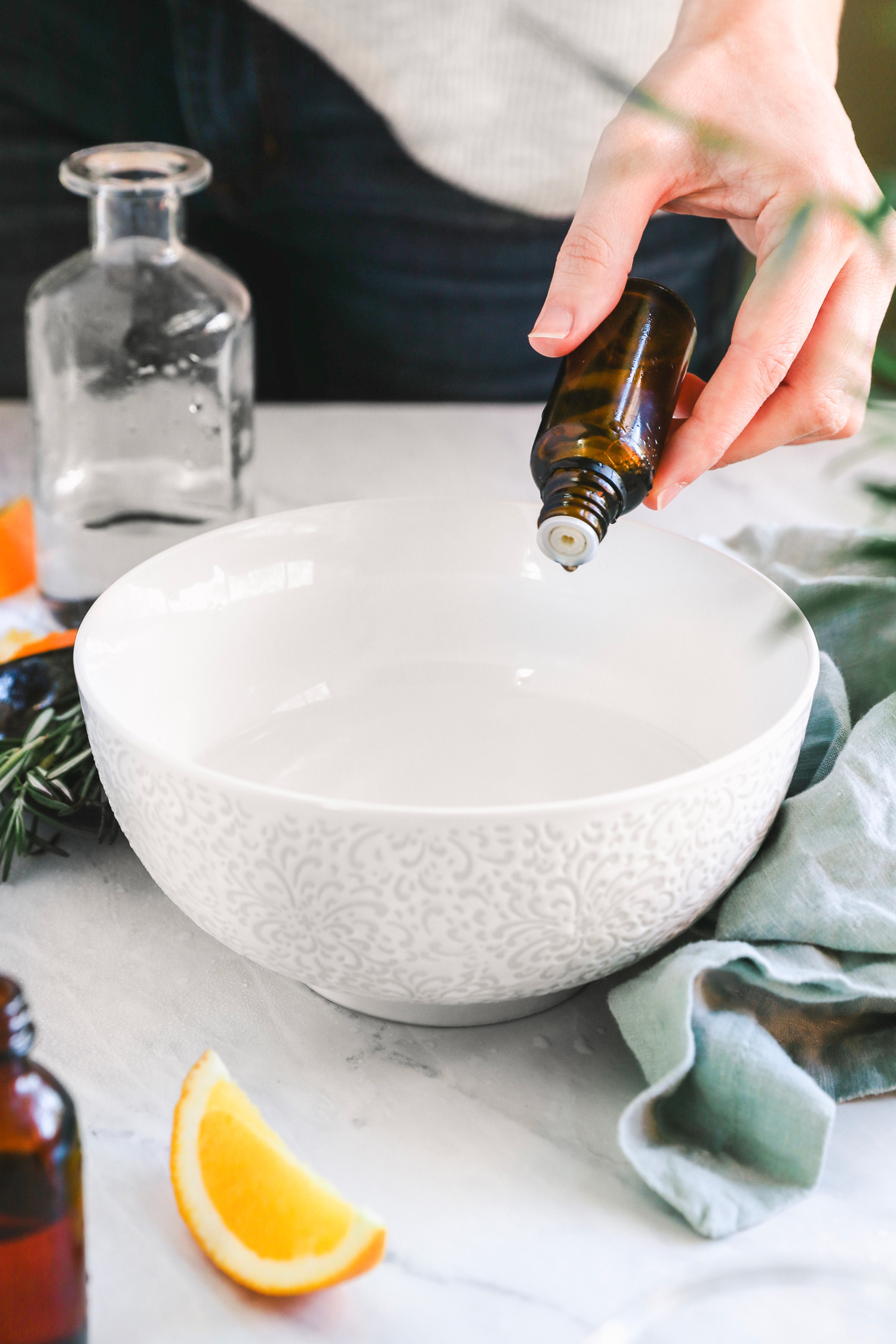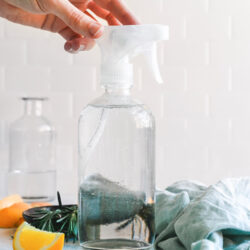 DIY Upholstery Spray
Instructions
Combine all ingredients in a glass spray bottle.

Screw the lid on tightly and give it a good shake to mix the ingredients.

Spray directly on upholstery to remove odors and make your home smell fresh.

If needed, spray a second time to take care of any lingering odors.

Since this spray contains water it won't keep indefinitely (even with the rubbing alcohol and vinegar), so it's best to use within two weeks.
381