Whenever I'd find something I wanted from the store as a kid, my mom would always reply with, "but you can make that!" It was annoying when I was child and didn't have my own money. But as an adult who only has her own money, yeah, I totally get it. Furniture polish is one of those things I will never buy again now that I know just how easy it is to make myself. This 3-ingredient beeswax wood polish uses ingredients you already have in your pantry, making it a lot cheaper than the commercial stuff. Plus it's nourishing for furniture, bowls, cutting boards and décor and will have your furniture looking good as new with just a quick swipe or two.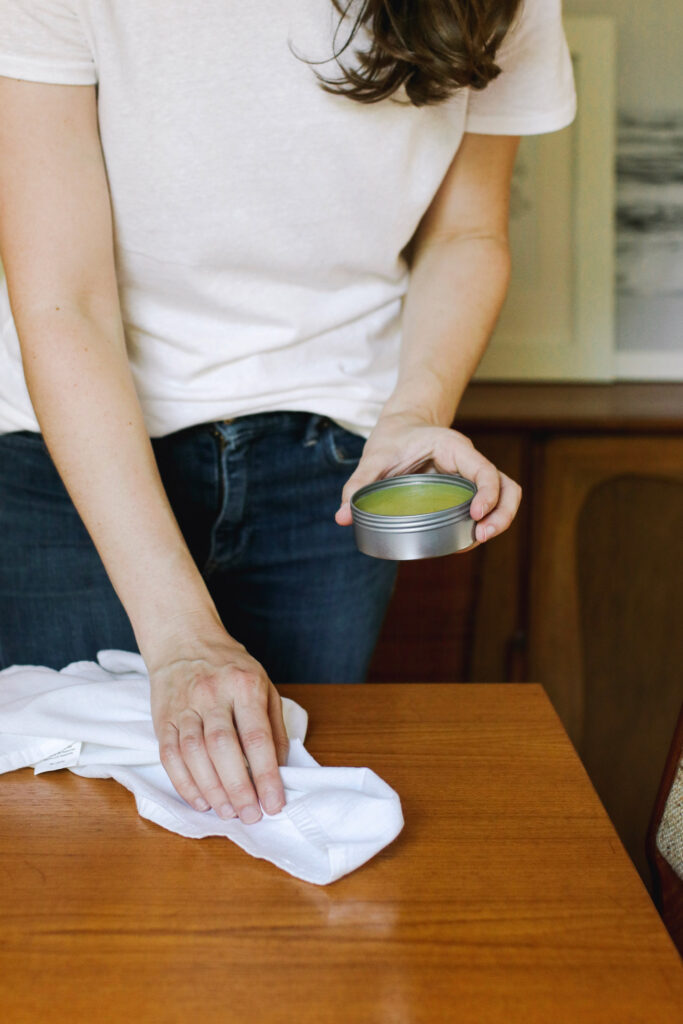 DIY Beeswax Wood Polish
Ahhh, furniture polish. You don't think you need it until all of a sudden you just do. As anyone with lots of wood furniture will tell you, it starts looking lackluster after a while. Everyday use, the sun, even cold winter air can suck the moisture out of wood, leaving it looking dry and flat. And if you don't take care of it, it can even affect the longevity of your furniture, causing it to crack and age prematurely.
At my house, it's our teak dining room table that shows wear and tear the quickest, so I'm always giving it a coat or two of polish to make it look brand new again. I used to rely on mineral oil for this, but I've found that a combination of beeswax, olive oil and essential oils work just as well as, if not better than, my old standby.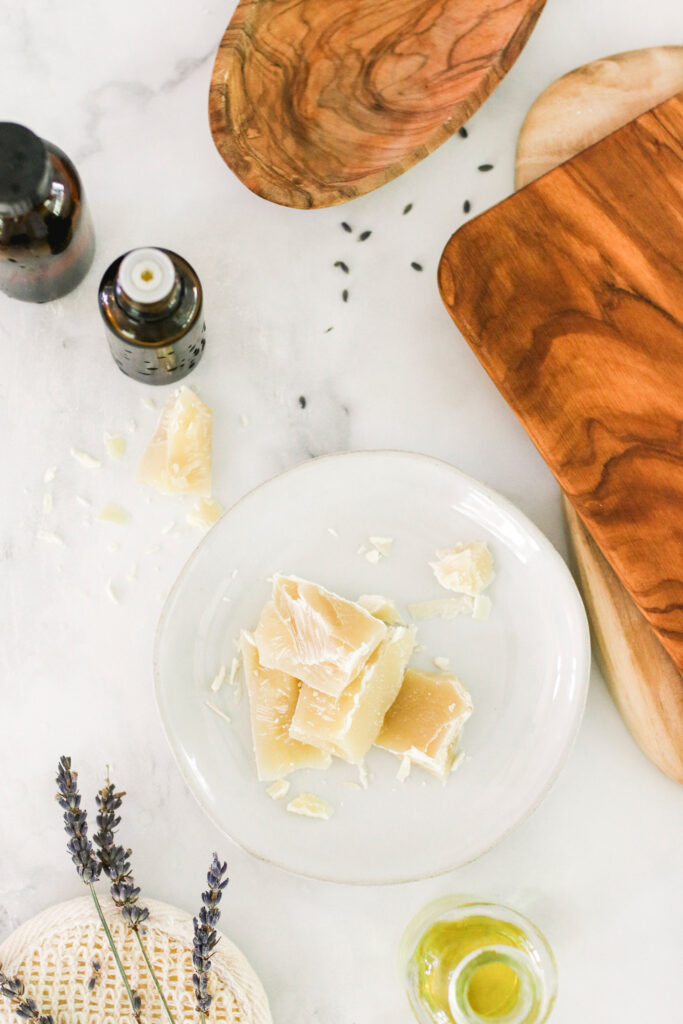 Beeswax has natural protective qualities that replenish moisture and lock it in. It also enhances wood's natural color, so faded furniture looks fresh and revitalized.
Olive oil is high in natural fats and minerals that condition wood and make it more resilient to water stains and wear and tear.
Essential oils contain beneficial minerals and antioxidants that protect wood and extend the protective life of the beeswax and olive oil in this recipe. My favorites for furniture polish are sweet orange, eucalyptus and cedarwood. Not only do they smell good but they also help preserve the wood and accentuate the rich wood tones in your furniture.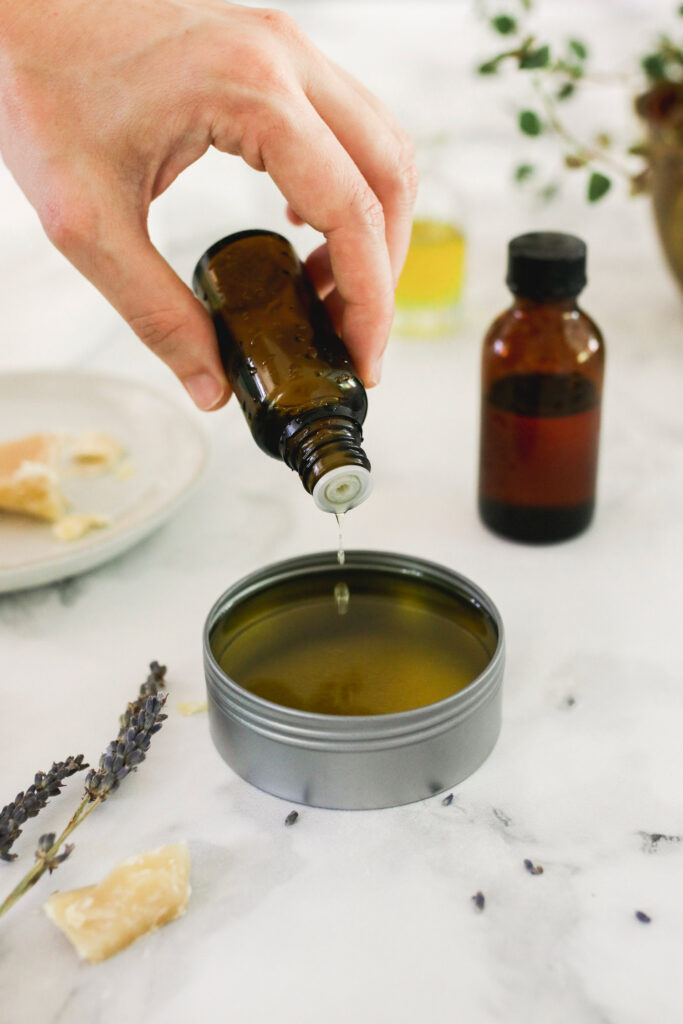 To make your beeswax polish, simply combine the ingredients in a glass jar or metal tin and let cool. As it comes to room temperature, it will solidify and turn into a silky balm that you can apply directly to furniture. Before using it, make sure to wipe down furniture with a clean microfiber cloth or a slightly damp dish towel to get rid of crumbs and dust. You can either apply a dollop of polish to your furniture and buff in using a clean cloth, or apply a tiny amount to the cloth itself and rub into the wood. Work the polish in small circular motions until the whole piece is covered and looks new. Be sure to let the oils sink in for a couple hours before using your furniture.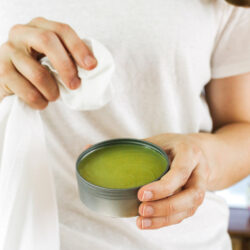 Beeswax Wood Polish
Ingredients
1

cup

olive oil

2

tablespoons

beeswax

15

drops essential oil

orange, eucalyptus or cedarwood work well

Metal tin or glass jar with lid
Instructions
Melt the beeswax and olive oil in a double boiler over medium heat until just combined. You can also combine them in a microwave safe dish and microwave in 30-second intervals until melted. Just be careful not to overheat the oil mixture or it can start a fire.

Let cool for a minute or two, then add the essential oils.

Pour into your tin or glass jar and let cool completely.

Apply to wood furniture with an old dish towel, t-shirt or microfiber cloth.
13