What is it about spring that makes us want to clean? With the weather warming up, we're about to be outside a lot more, so you'd think this would be the best time of the year to let your house descend into chaos and filth. But no! My guess is that there's something energizing about fresh air and longer days and it's just the motivation we need to finally get things done after that winter malaise.
To help you gear up for all that tidying, we've rounded up some essential supplies and our favorite DIY cleaning recipes. Consider this your ultimate guide to spring cleaning.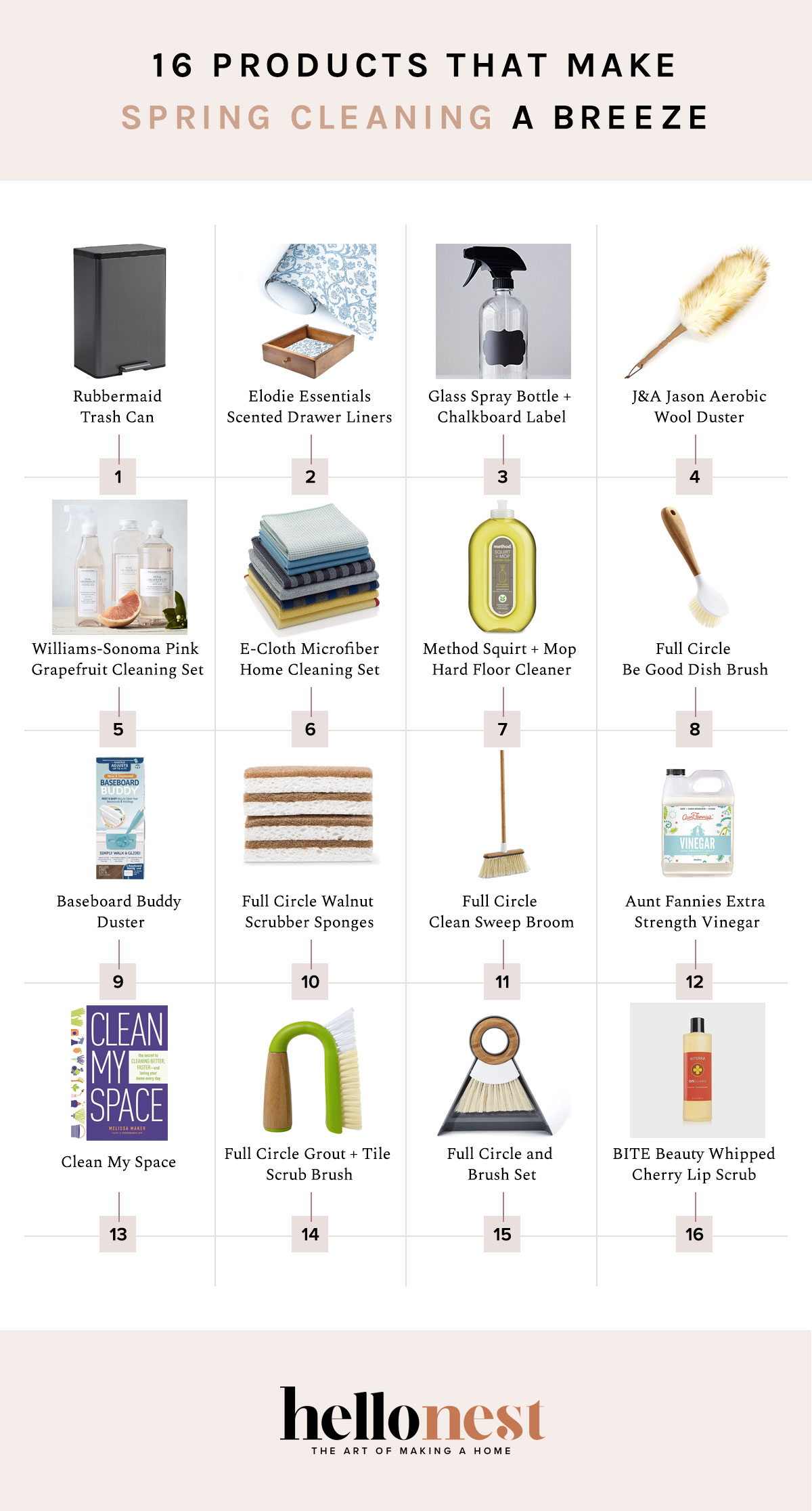 1. Rubbermaid Stainless Steel Metal Step-On Trash Can // Finally, a trash can that doesn't look trashy!
2. Scented Drawer Liners // Doing a spring wardrobe purge? While your drawers are empty, line them with these 'fresh linen' scented liners.
3. Glass Spray Bottle with Chalkboard Label // Keep track of all your DIY cleaners with these spray bottles.
4. J&A Jason Aerobic Wool Duster // This duster is made of natural wool, which attracts and traps dust and dirt.
5. Williams-Sonoma Pink Grapefruit Cleaning Set // This natural cleaning trio, made with essential oils, is the next best thing to DIY.
6. E-Cloth Microfiber Home Cleaning Set // This set features 8 microfiber cloths to clean the entire house, from worktops to appliances, kitchens, bathrooms, and windows.
7. Method Squirt + Mop Hard Floor Cleaner // It's like cleaning and aromatherapy at the same time—who knew mopping could be so relaxing?!
8. Full Circle White & Bamboo Be Good Dish Brush // A good dish brush can be used to give anything a good scrub—not just dishes!
9. Baseboard Buddy Duster // Who likes cleaning baseboards? No one! This duster makes it, dare I say, enjoyable.
10. Full Circle Walnut Scrubber Sponges // The scrubby side of these sponges is made from walnut shells!
11. Full Circle Clean Sweep Broom // Made with sustainable bamboo and recycled plastic bristles, this broom is both stylish and functional.
12. Aunt Fannies Extra Strength Vinegar // This strong vinegar is a great multitasking eco-friendly cleaner to add to your arsenal.
13. Clean My Space // Clean better with less effort—sounds good, right? We totally love this book and its 3-step solution to cleaning. Bonus: there are lots of recipes for DIY cleaners in here too.
14. Full Circle Grout and Tile Scrub Brush // The unique shape of this brush is perfect for when you need to put in a little extra elbow grease.
15. Full Circle and Brush Set // This handheld sweeper and dustpan are too stylish to hide in a closet.
16. doTERRA Onguard Cleaner Concentrate // A blend of disinfecting oils makes this the ultimate all-purpose cleaner.
Our Favorite DIY Cleaning Recipes
If you want to try your hand at whipping up your own DIY cleaners, we've got you covered there too. Here's a list of some of our favorite—and most popular—homemade cleaning recipes.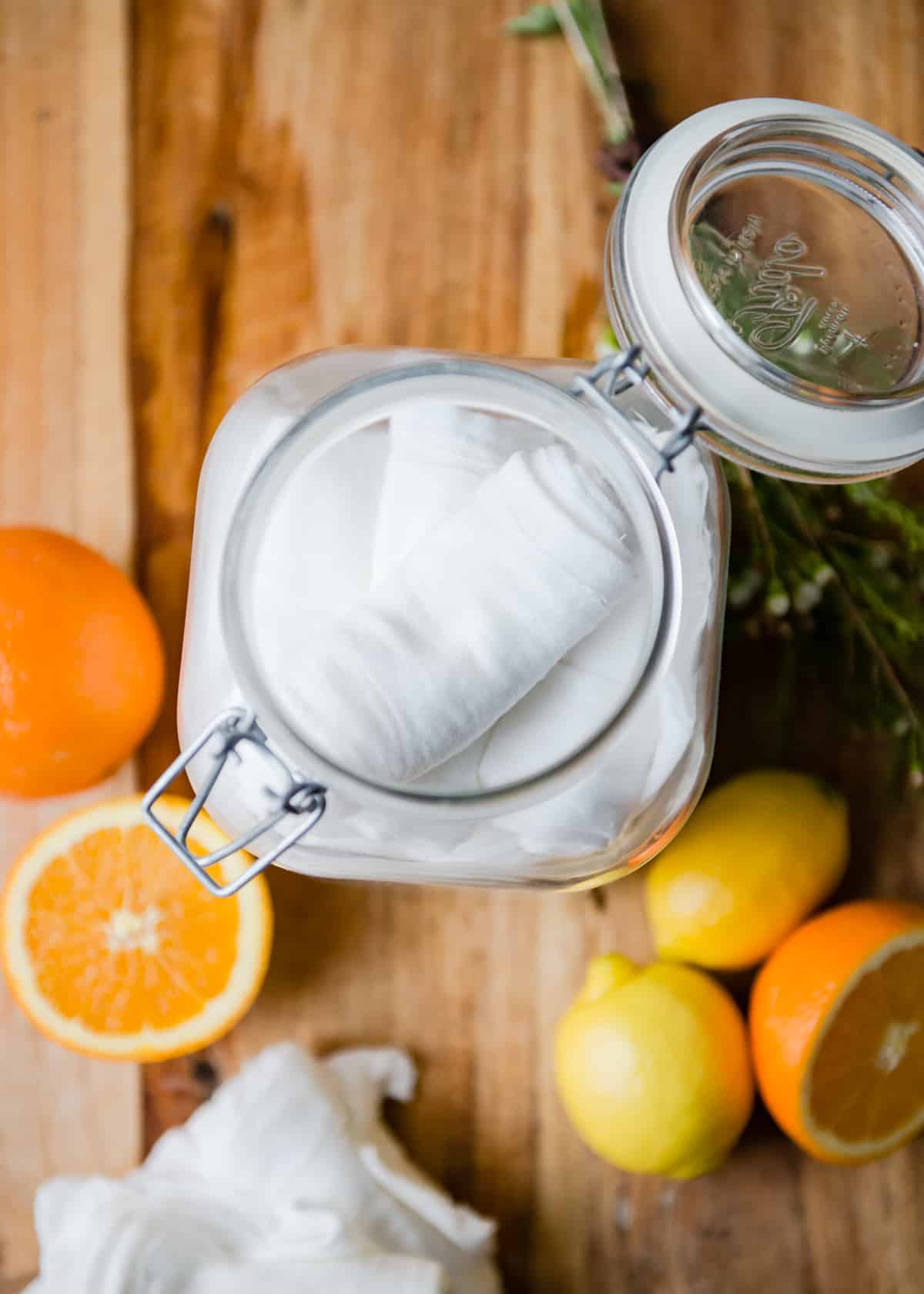 DIY Citrus Olive Oil Dust Wipes // Wipes make cleaning convenient, but they're so wasteful! Make your own with reusable flour sack towels and essential oils.
All-Natural Bleach Alternative // Does the smell of bleach make you woozy? Try this 3-ingredient substitute instead.
Lavender Sage All-Purpose Spray Cleaner // This infused vinegar cleaner is a fantastic disinfectant—and with the addition of herbs and essential oils, the scent is more pleasant than straight vinegar.
DIY Upholstery Spray // Freshen up your furniture with a simple vinegar, rubbing alcohol and essential oil spray.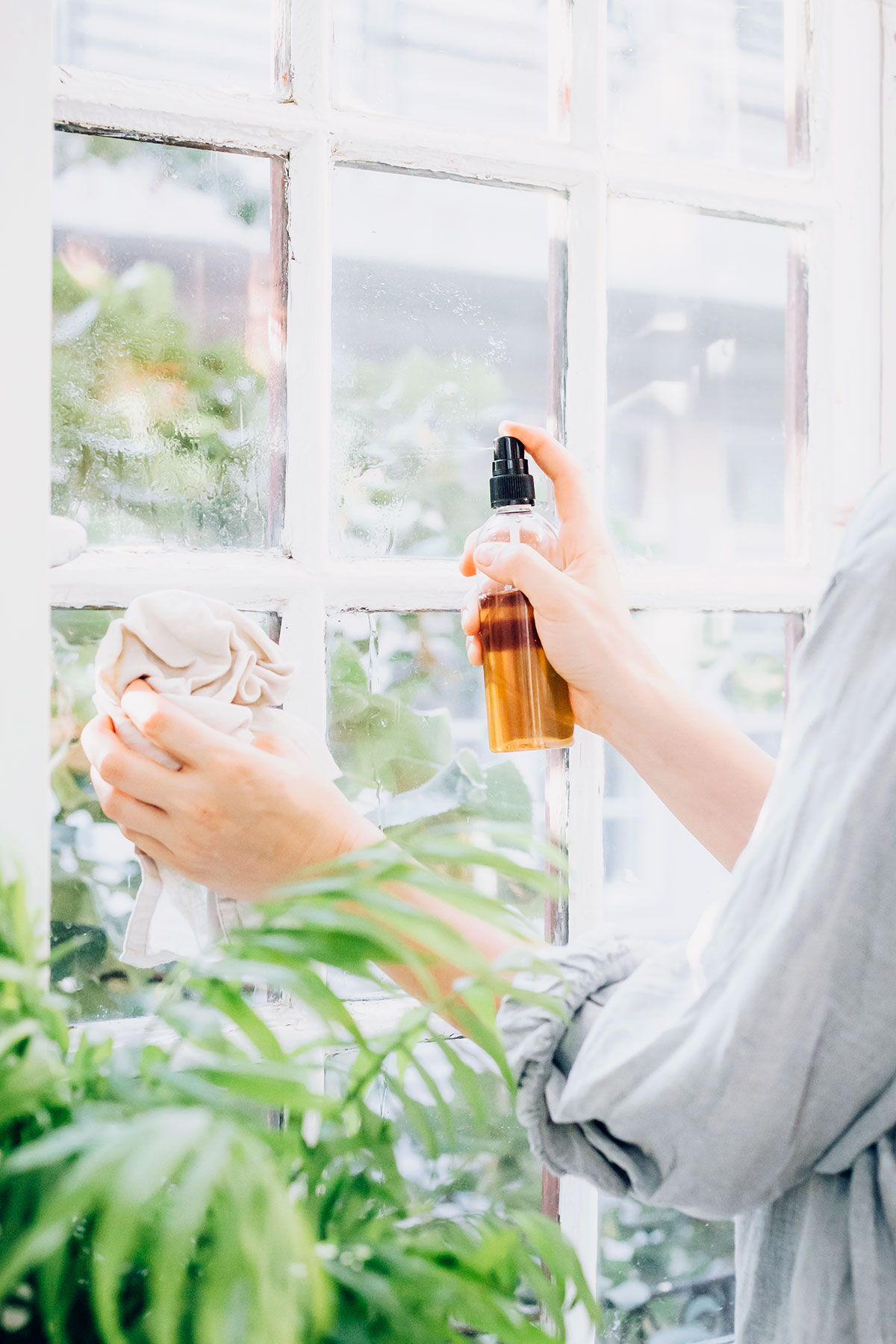 Homemade Window Cleaner // You only need one ingredient (!!!) for this DIY window cleaner. Seriously! One ingredient!
DIY Carpet Cleaner // Grungy carpets are no match for this homemade carpet cleaner.
DIY Granite Cleaner // Some homemade cleaners can etch granite and marble—not good! This one is specially formulated for granite.
How to Clean Grout // Whether it's in the shower or on the bathroom floor, grout attracts dirt and stains like a magnet. Finally learn how to clean it and keep it clean.
Citrus Garbage Disposal Refreshers // Keep these on hand in the freezer for when your garbage disposal is a little less-than-fresh.
Homemade Shower Spray // Banish mildew and soap scum with the power of tea tree oil and 2 other ingredients you probably already have on hand in your kitchen.
Non-Toxic Oven Cleaner // Store-bought oven cleaners are pretty scary! This degreaser gets all the gunk off without the fumes.
Reusable T-Shirt Wipes // Get all the benefits of single-use kitchen wipes without all the waste.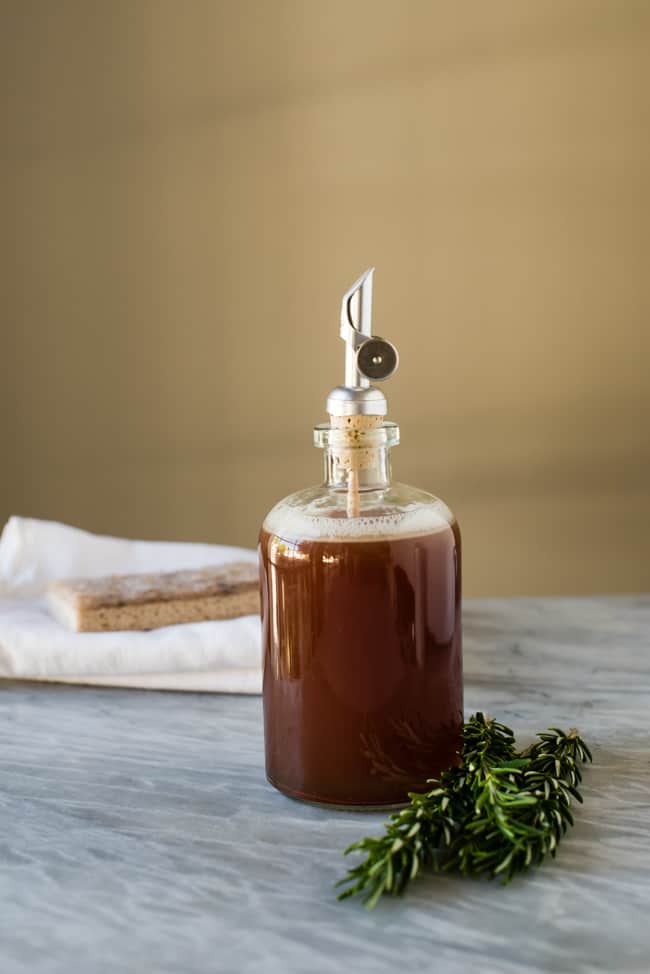 Herb-Infused Gentle Dish Soap // Aloe and glycerin will leave your hands smooth and moisturized even after a long dishwashing session.
Natural Fridge Cleaner & Deodorizer // Use this homemade duo to keep your fridge fresh, clean, and bacteria-free.
DIY Mold and Mildew Spray // As someone who has a bathroom with poor air circulation, this is one of my favorites. Use it daily to keep mold at bay.
All Natural Dusting Spray // No need for fancy dusting sprays and solutions: oil, alcohol, lemon juice and essentials oils work just as well, if not better. By the way, here is how to dust the right way.
The Best Essential Oils to Disinfect Your Home // Sometimes, a couple of essential oils are all you need to clean and disinfect various surfaces in your home.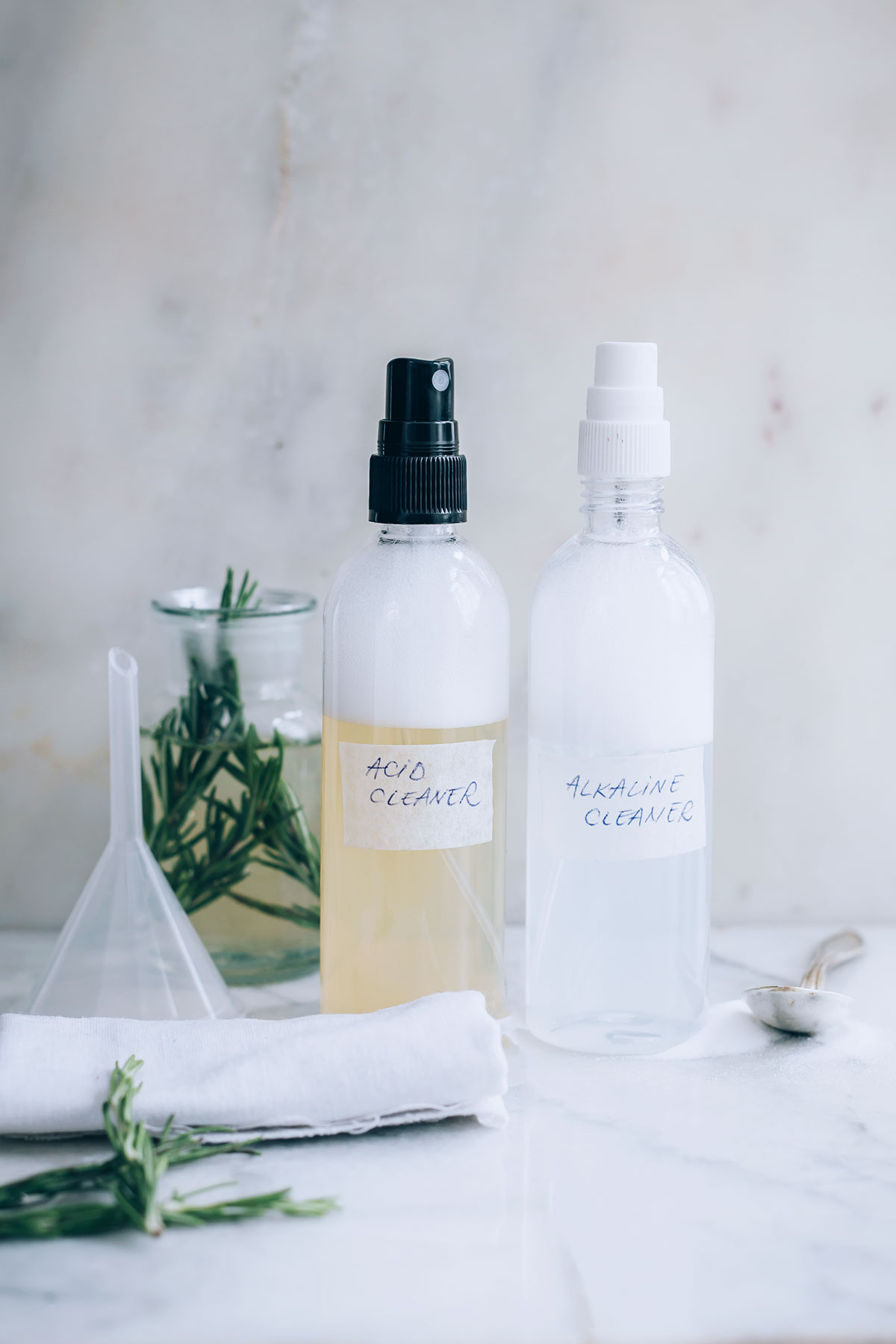 All Purpose Cleaner // The uplifting scent of these homemade cleaners will make those daily counter wipedowns a lot more pleasant.
DIY Bathtub Scrub // This simple scrub will remove all that build-up at the bottom of your bathtub.
Natural Dishwasher Detergent Tablets // Did you know you can make these tablets yourself? You can and it's incredibly easy!
Make Your Own Goo Gone // You're gonna use this recipe over and over, and for all sorts of reasons!
9