Sauder, an amazing US-based furniture maker, recently invited several bloggers to try out one of their new pieces and photograph it for an online lookbook. (You can check out the creative styling of all the bloggers here.) I'm not sure my styling stacks up the home decor heavyweights like Cassity of Remodelaholic but it was fun to participate!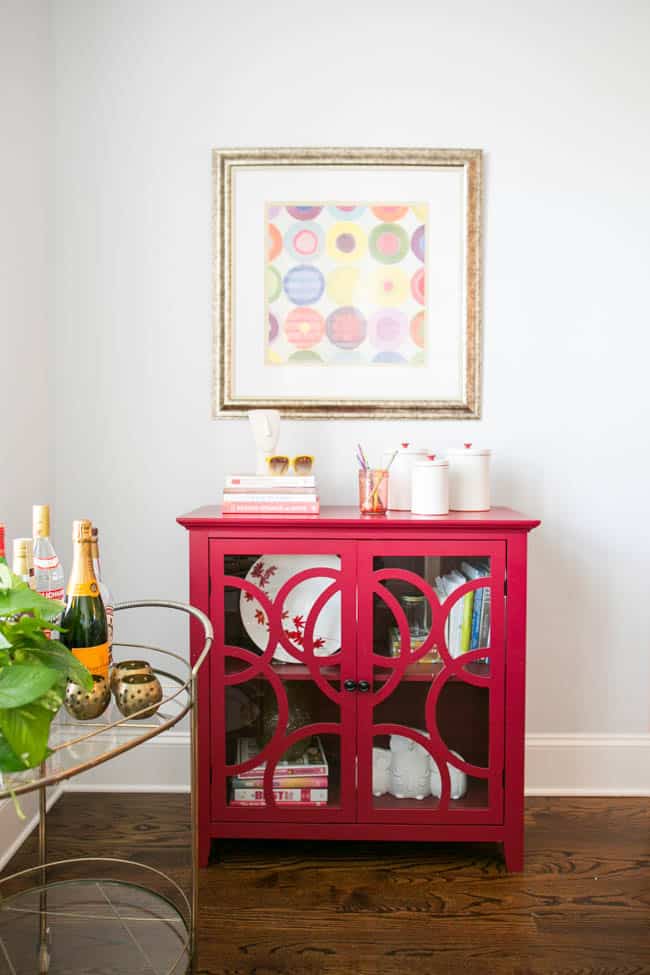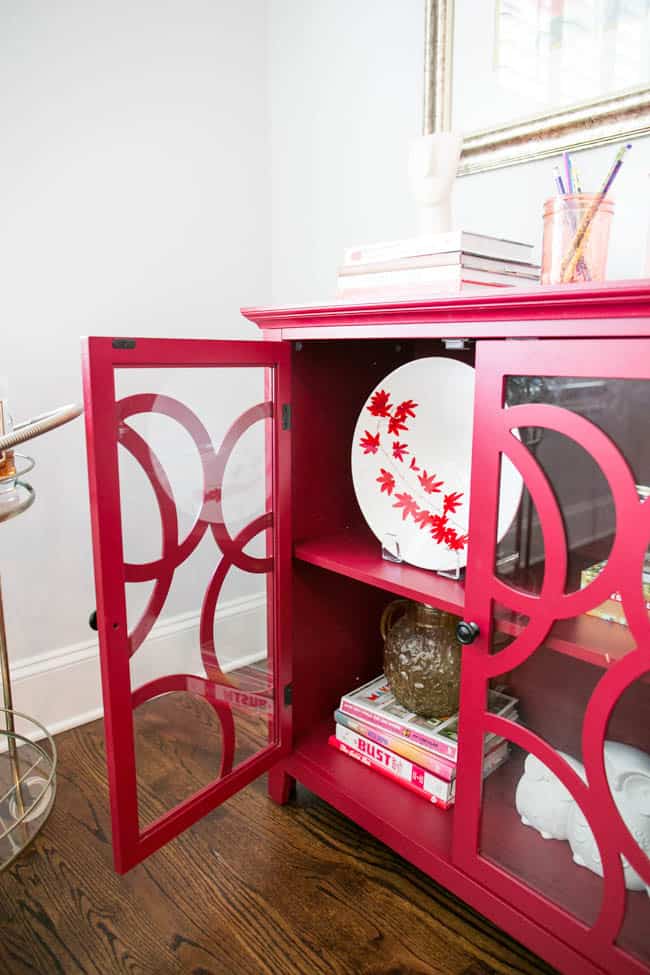 The cheerful red cabinet is right next to the kitchen and dining table, which inevitably means dirty hand prints and inexplicably placed food stains. A simple wood spray cleaner does the trick of keeping things clean, without drying out the wood.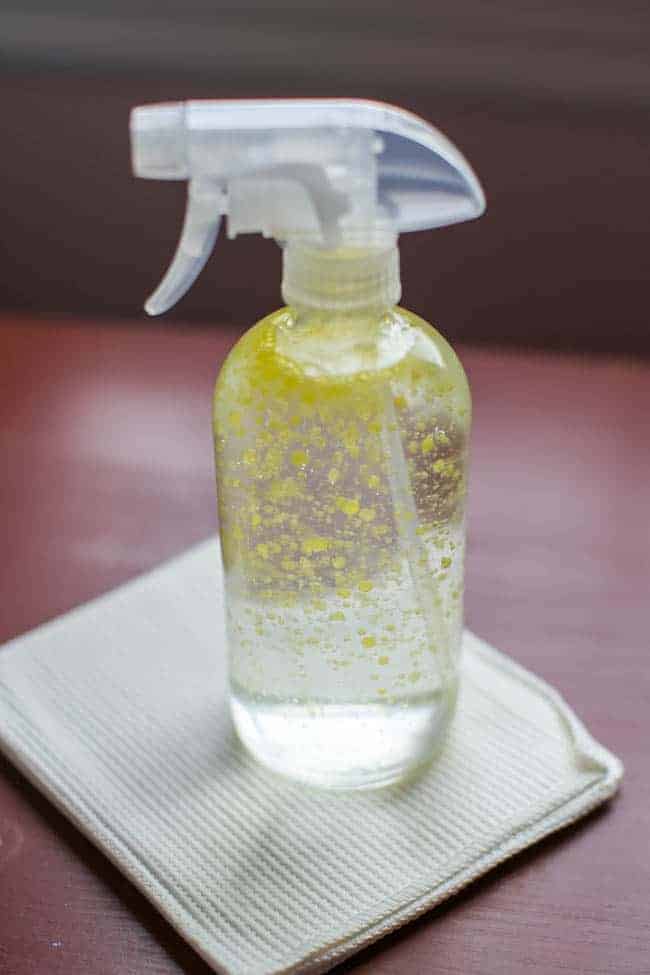 The wood spray cleaner is not only handy to have around for wood surfaces, but I also got more entertainment than I'd care to admit shaking things up to watch the oil droplets fly around. Apparently I need to get out more.
Wood Spray Cleaner
2 tablespoons olive oil
1 tablespoon white vinegar
1 quart warm water
Combine ingredients in a spray bottle. Spray onto wood and then dry with a soft cloth. Please note this spray is more of a cleaner than a polish. It works well for painted or laminated wood that doesn't need the same amount of oil.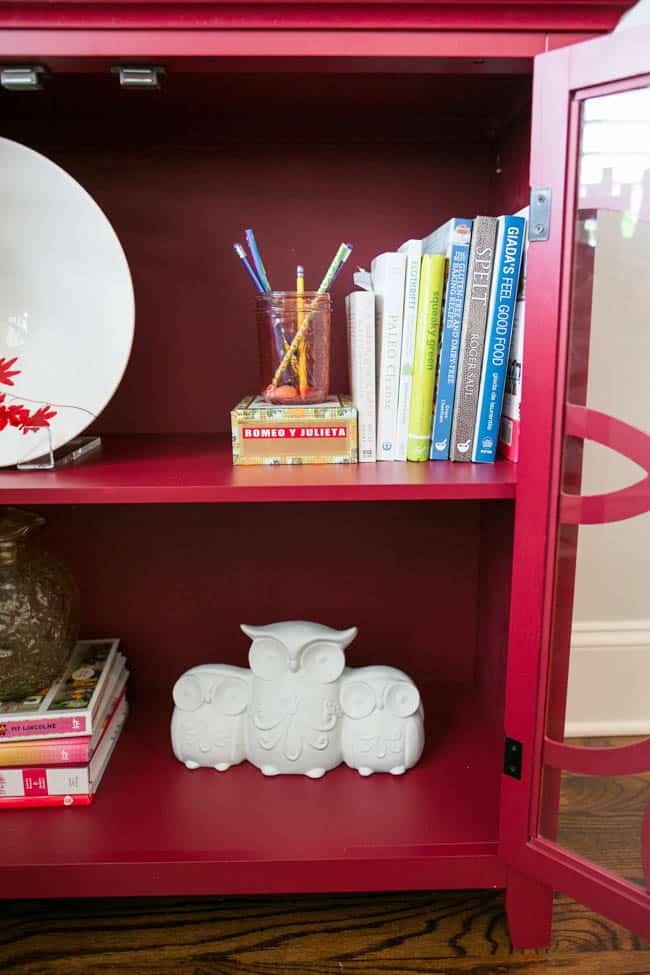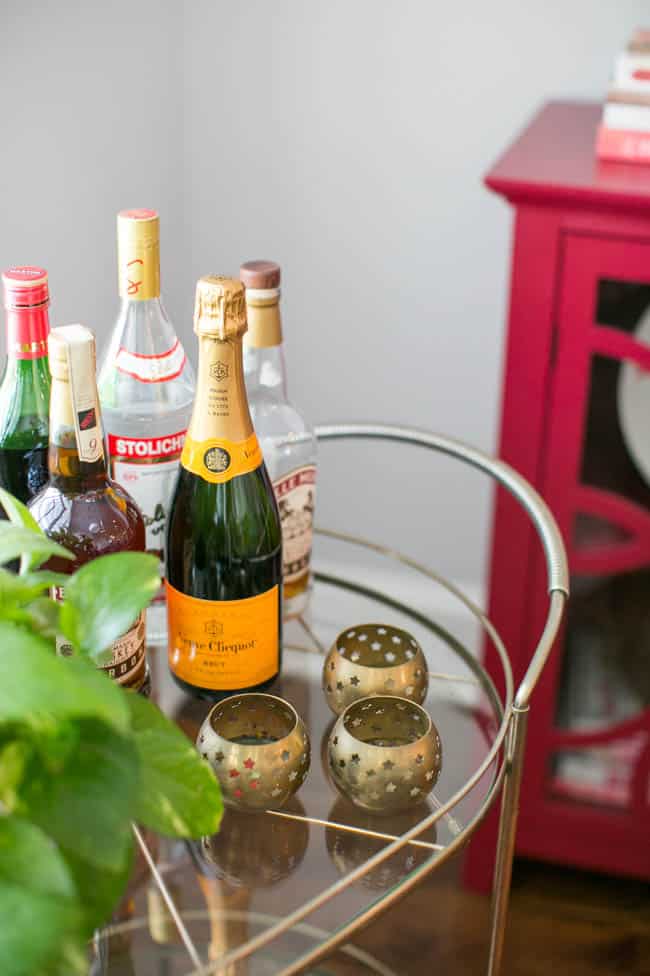 Oh, where did that come from? Yep, the bar cart couldn't resist getting into the picture.
Elise Display Cabinet via Sauder
0