When was the last time you cleaned out your purse? The last time I did, I found a few toy dinosaurs, my positive pregnancy test stick from Sam (I took it to the doctor because I didn't believe it), and about a dozen different Chapsticks. Add to that receipts galore and diapers and clothes for 2 kids and it's no wonder I can never find anything in there without launching a major investigation.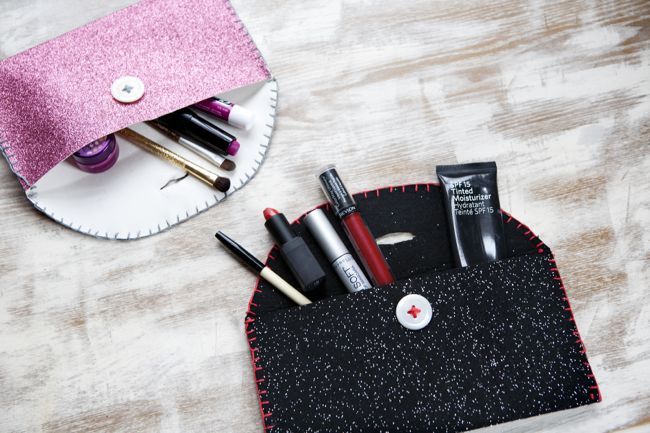 Enter the cute felt pouch. I admit I made these for a simple reason: to stash diapers and wipes in my purse. That has to be better than my current Ziploc bag, right? But diapers and wipes are not exactly picture friendly so I also recommend stashing make-up or your pen and paper in these handy pouches.
Do you love pouches and purses? I've always been a bag lady. Not a must-change-purse-with-every-outfit kind but I do love getting a new purse each season. I'm getting ready to change out for spring (yay!) and a new little purse within a purse is a total win win.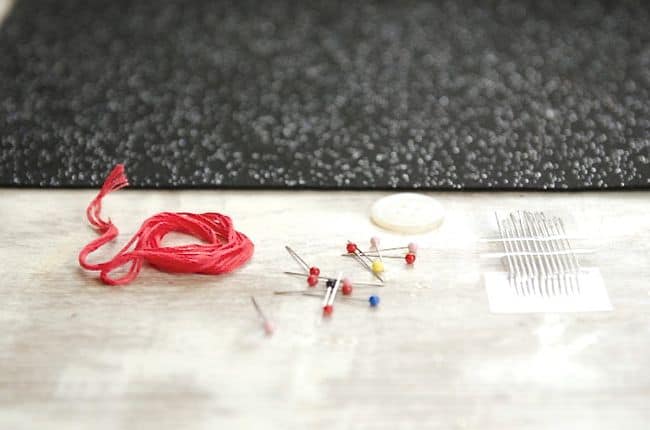 To make your own pouch, you will need:
A sheet of stiff felt
Embroidery thread and a a needle
A button
Push pins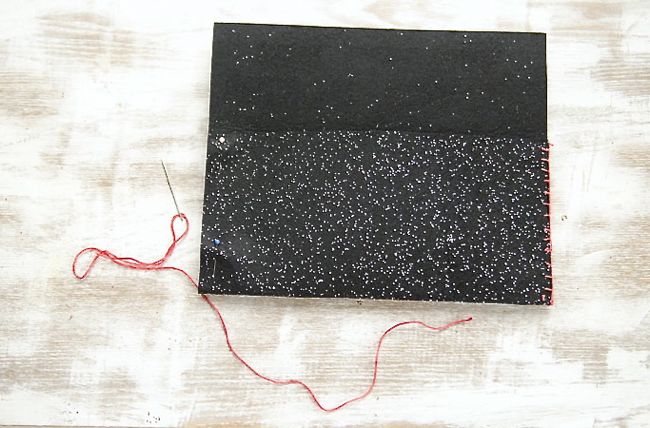 Simply fold the bottom of the felt, leaving enough at the top for the flap. Then blanket stitch around the pouch. If you don't know how to blanket stitch, I recommend searching for it on YouTube. There are tons of videos and it's way easier to learn visually. But don't worry, it's simple (and fast) once you get the technique.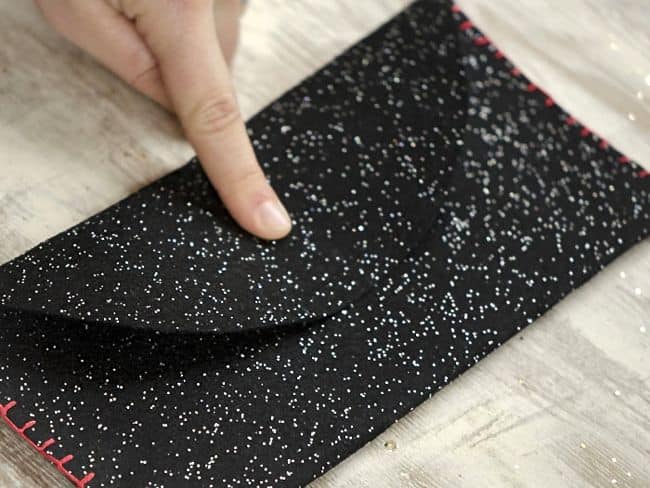 Once you sew all the way around the edges, then round the corners of the flap.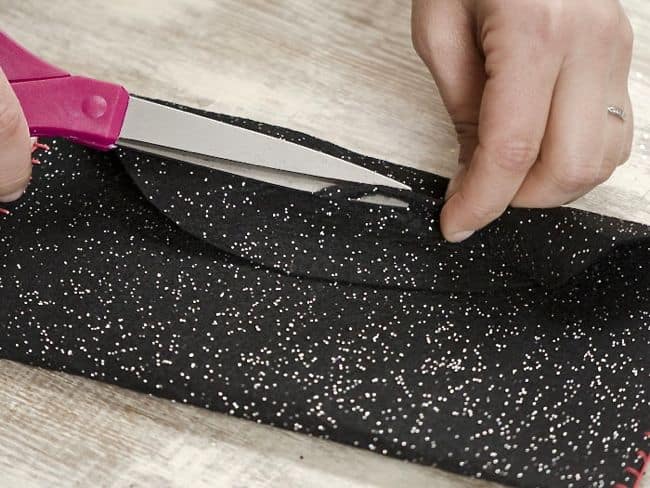 Cut a slit in the top and sew on a button on the underside. Finish by blanket stitching around the flap.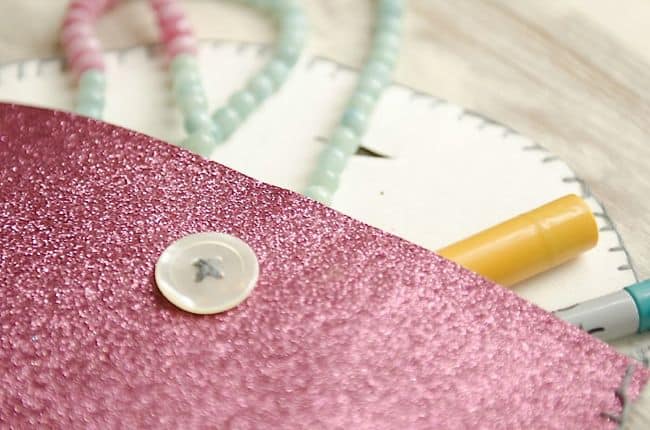 I'm not sure what this pink material is called. It comes in sheets in felt aisle but it has more of a faux leather feel on the inside.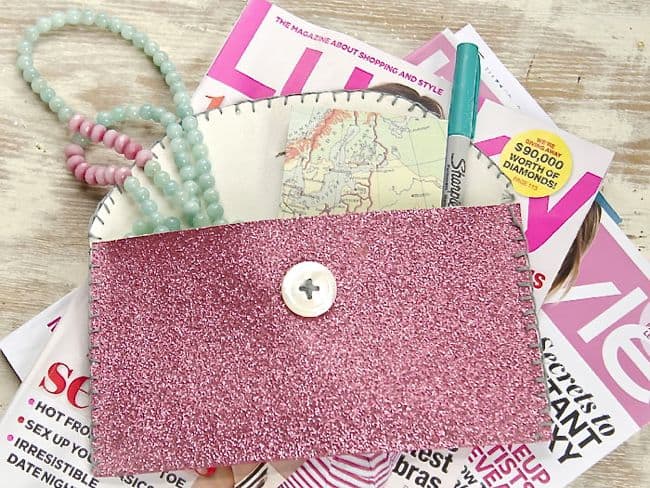 How do you organize your purse? What's the funniest thing you've ever found in there?
0