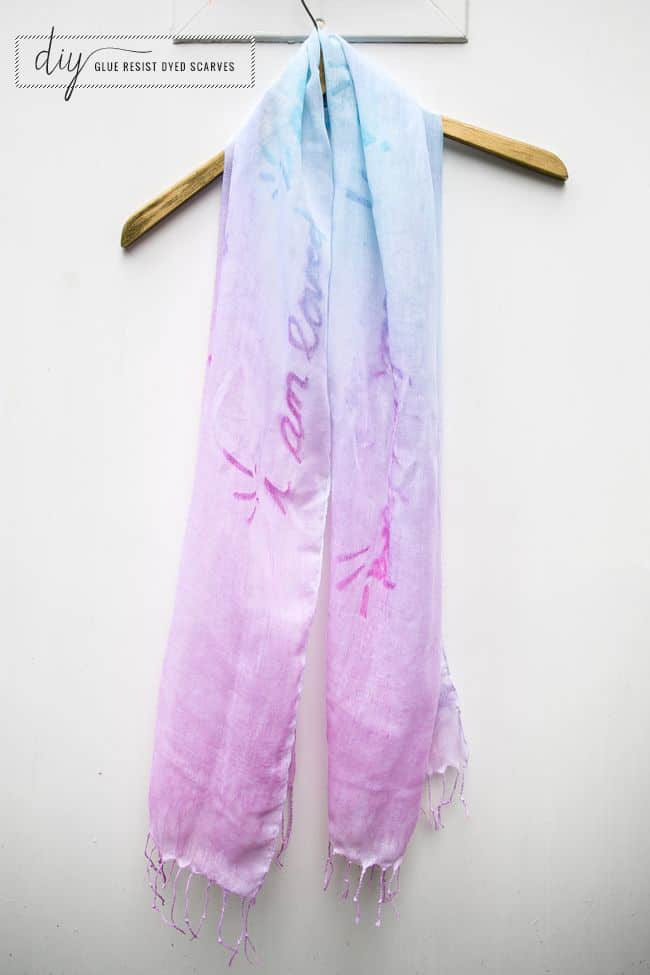 What makes you feel loved? The hubby and I recently took the 5 languages of love quiz, and I scored high on acts of service (taking out the trash!) and words of affirmation. It sparked a good conversation about how often we forget to acknowledge the small things that we appreciate. So Mark, thank you for looking super sexy in a suit, making coffee and smoothies every morning, and cheerfully giving the kids a bath.
Ready to let someone know they are loved? Here's an easy way to get the words out!
Glue resist dyed scarves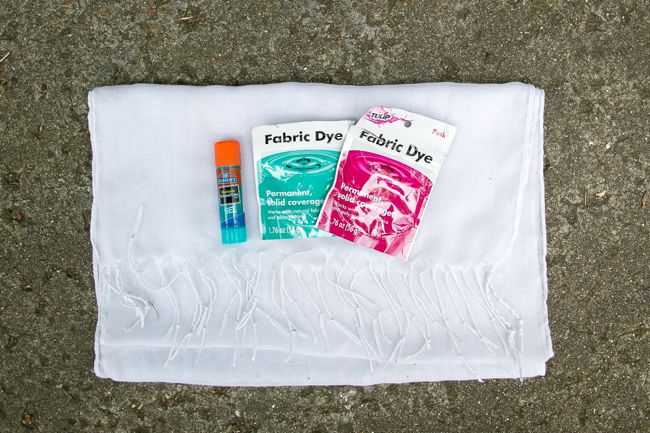 Glue resist dyeing has been on my to-do list for a long time. You need a particular type of glue to make it work, but once you track that down it's so easy to do.
Supplies needed:
Elmer's blue gel glue
Fabric dye
White scarf (I picked these up at Wal-Mart for $2!)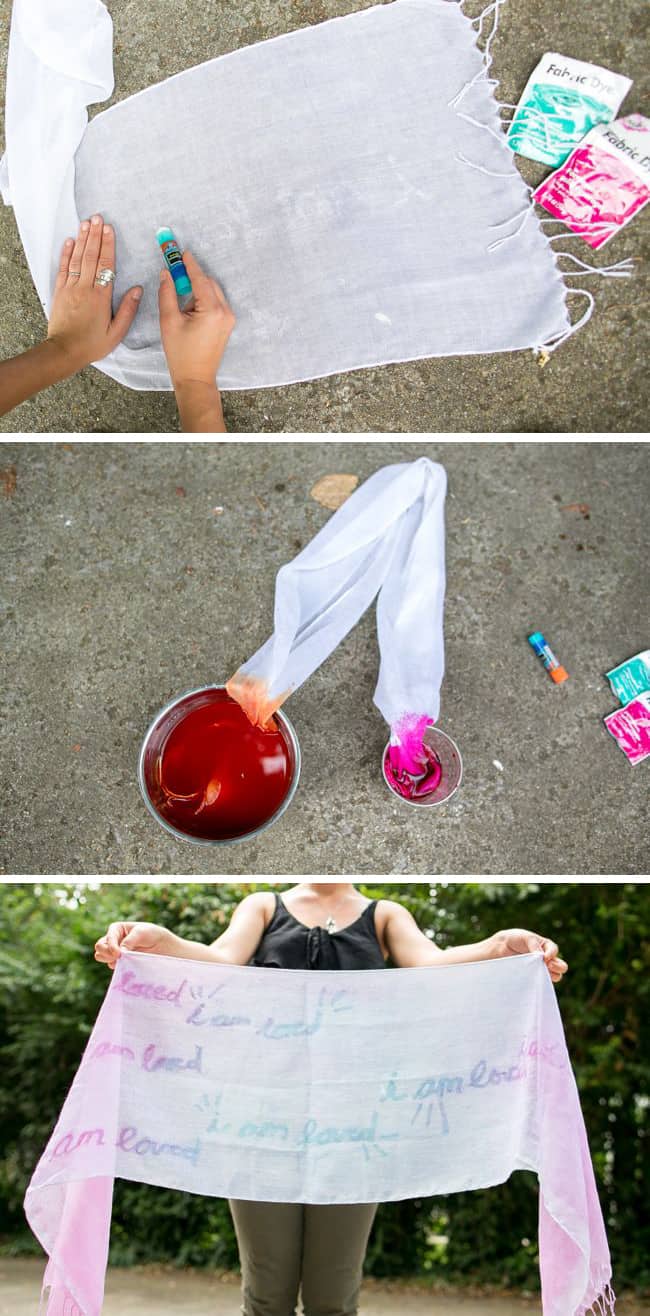 First wet the scarf and wring it out. Put a piece of cardboard or plastic underneath the scarf (or use the driveway!). Then write a phrase or draw a picture on the scarf with the glue. A glue stick worked well for thick letters but a thin tipped glue bottle would be easier for a more intricate design. Then prepare your dye and dip the scarf.
Play around with different colors and techniques. You can dip just the ends or blend the middle and ends for an ombre look. Remember the more concentrated your dye is and the longer you let it sit, the darker the colors will be.
Note: if you wash the scarf the glue will come out, and the words will then be in white on the fabric. That's how it resists the dye. But I loved the darker color created by the glue soaking up the dye and decided to leave the glue on.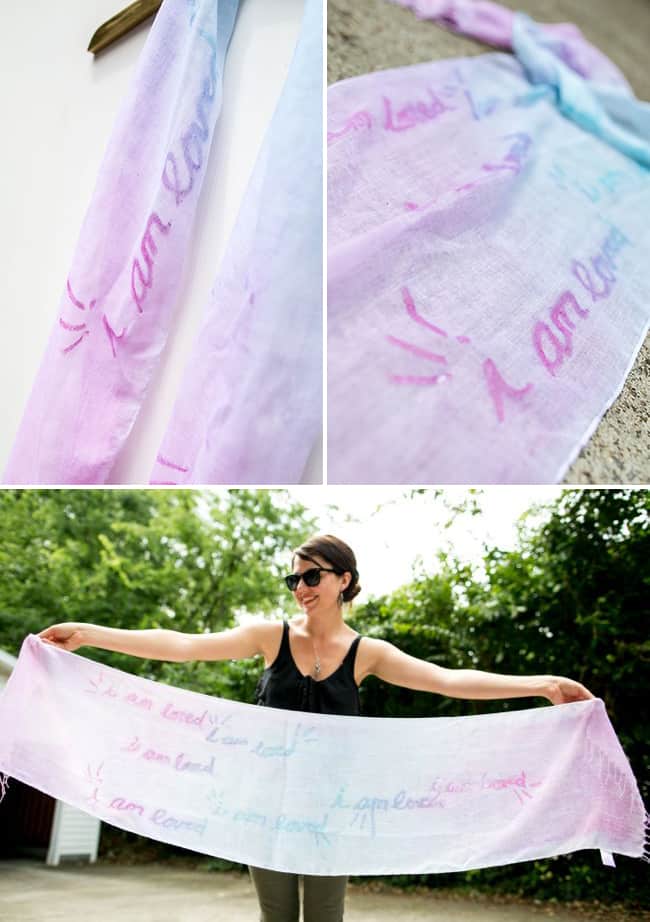 Then decide who to give the scarf to – or just wear it yourself!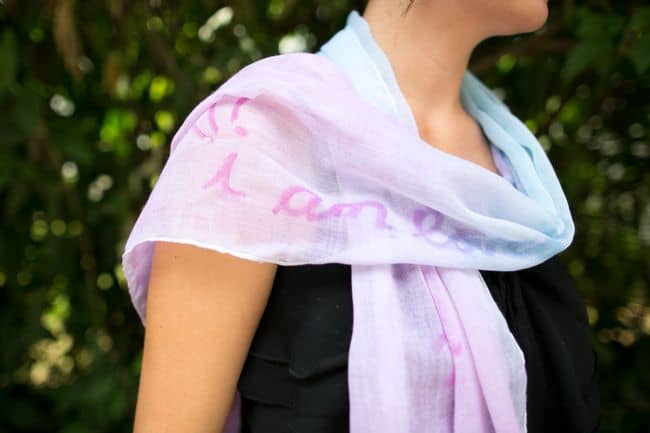 0