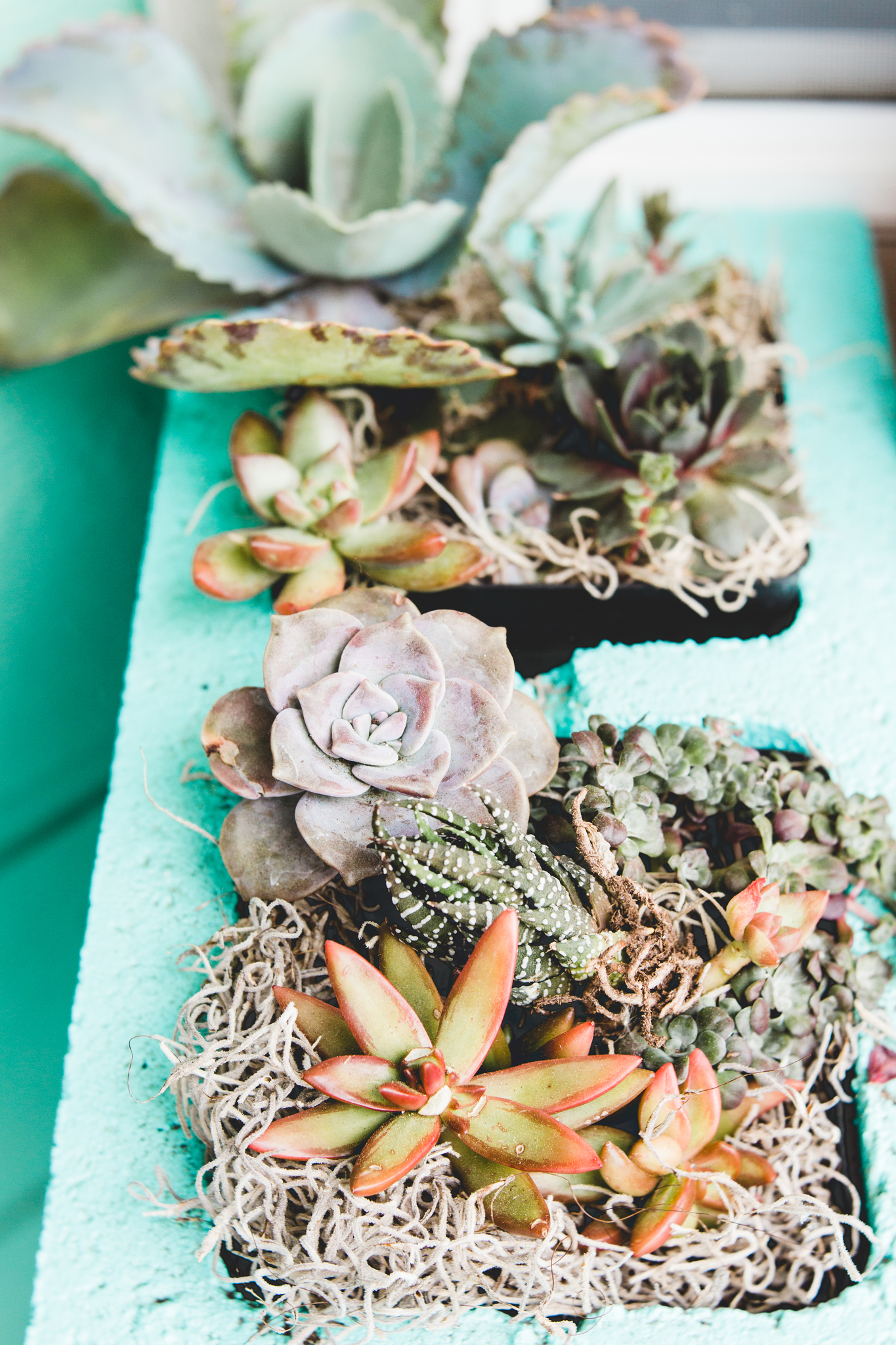 Last week I went to a free Home Depot Do-It-Herself workshop on making a succulent garden. I've always wanted to grow succulents but over the years have managed to kill several because I never really knew what I was doing. With a female teacher – who really knew her stuff! – the class was super laid back and not intimidating at all. We promptly came home and recreated the garden shown in the class.
Here are the steps if you'd like to make your own!
How to make a succulent garden
First, make sure you have a pot with drainage at the bottom. Then put in a layer of rocks and a thick layer of cactus soil on top.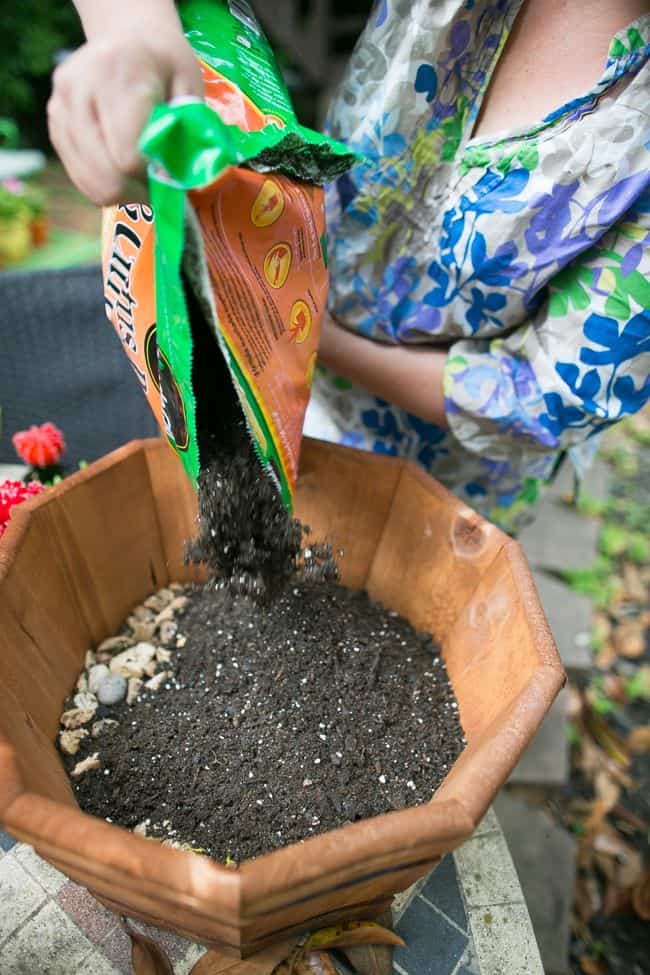 Put the biggest succulent plant in the middle because it will grow the fastest. Then surround it will smaller succulents and cactus plants. Look for plants with similar sunlight needs. Quick tip: wear gloves to plant!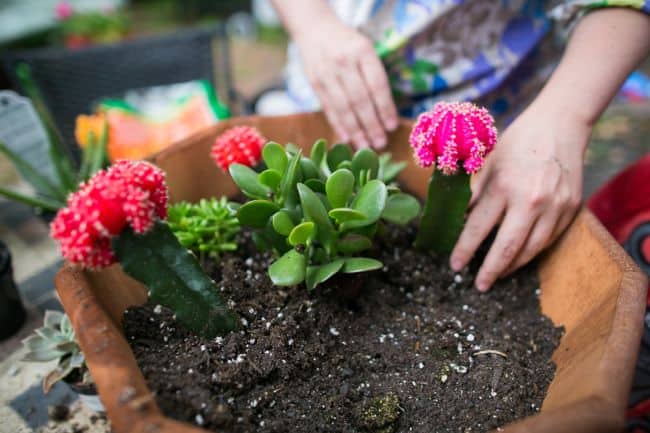 My pot is pretty big so I surrounded the middle plant with 8 other plants of varying size. These plants don't like space between them so put them close together. After the plants are in place, add more soil and pack it down by pressing it with your hands. Then put a layer of soil cover rocks on top. This helps lock the moisture in the soil.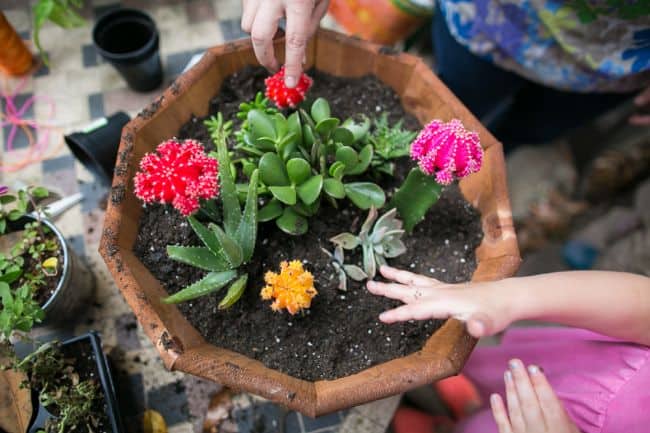 Finally give it a thorough watering until you see it start draining out the bottom.
10 Succulent Plants We Love
Have we convinced you yet that these are the prettiest (and easiest!) plants to add to your home? It can be overwhelming as there are so many to choose from, so we've put together a list of our 10 favourites—bring the list with you to your local nursery so you'll have any idea of what to look for:
Aloe is a very popular succulent, and not only is it a beauty, it's useful too (the sticky pulp inside of the leaves is magical salve for sunburns!) Aloe likes a few hours of sunlight a day, and should only be repotted when its roots have outgrown the pot. Let the soil dry completely between watering. Place away from high traffic areas if your aloe is larger, though, as the leaves can be quite spiky.
2. Mammillaria ("powder puff" or "pincushion" cactus)
This is a very common cactus, and is visually interesting as it grows in a ball shape with soft grey hairs and pink flowers like the name "powder puff" suggests. These plants like a few hours of direct sunlight, and do best when watered only after soil has dried out.
3. Crassula (jade)
Jade is a beautiful succulent that can be kept small via pruning, or upgraded to larger and larger pots until it ends up looking more like a tree! If you want to make cuttings, simply prune off a branch, and plant it back into the soil. Planting it in the same pot as the mother plant will create more of a forested look over time. If leaves begin to pucker, it's due for a thorough watering. Some hours of sun each day are best.

This one is really an instagram favourite! Sansevieria is one of the taller-growing varietals, and is an excellent choice if you are going to create a mix of different succulents. It is also one of the most resilient. Keep it in the same pot for a long time will allow more of the leaves to come up and fill out the pot space around it. Any level of light will work, so this one's a great choice for your lowest-light rooms (though would be nice to gift it with a bit of sun now and then!) It also doesn't need any fertilizer, and likes it best when the is fully dry between waterings.
5. Echeveria
These are some of the most common succulents you'll find at the nursery. They have lovely, flat, spoon-shaped leaves, lending them the look of green flowers. They also come in a wide variety of shades of greens and blues and look wonderful when arranged together. They like mixed sun/shade, and fertilizer is not necessary. Let soil dry between waterings.
6. Sedum burro (donkey tail)
This one is a great succulent to pick up if you're looking for something to set upon a high shelf, or to add to a hanging basket, as it grows over the pot and trails downwards. Set in a spot with a few hours of light each day (not directly in the sun), and keep this one moderately moist, though it needs to be able to drain completely or the leaves will drop.
7. Sempervivum (hens and chicks, in latin means "always living")
These succulents spread like crazy, so not only are they great for indoor plants, but they are wonderful additions to dryer outdoor gardens at risk of erosion. The mother plant, or "hen," sends out little baby rosettes called "chicks" that fill in spaces around the larger plant. They like bright light, and do best if you've let the soil fully dry before the soaking.
This succulent looks similar in shape to the aloe plant, with long, thin spires, and is beautifully striped in green and white. It will do well in a bright, sunny window, and can dry out between waterings.
Despite its holiday name, this succulent is a great addition to your home year-round, and will flower repeatedly if properly looked after. These plants like medium to high light in order to bloom, and they need a bit more water than the succulents with thicker leaves—wait until the top 2 inches of soil dries out, but best not to let it dry out completely before watering.
10. Kalanchoe (panda plant)
Here's another visually interesting and easy to find succulent—and it's cute too with its thick, speckled leaves covered in soft, fuzzy blue/grey hairs. Like the Christmas cactus, this one needs a bit more care, so water as soon as the top 2 inches of soil is dry, and set in a window with mixed sun exposure.

How to care for succulents
Here are some tips on how to set your succulents up for success:
Start with healthy plants—only buy plants that have no visible mould or bugs, and look to be in good shape.
Plant your succulents and cacti in natural, unglazed, clay pots so that the water can fully evaporate, reducing the chance of root rot.
Use only soil meant for succulents and cacti, as it is mixed to replicate the environment they are used to. Regular potting soil is too nutrient-dense and water-retaining, and will rot your plants quickly.
Water your plants in the sink or tub, and allow them to fully drain before setting them back in a dish or tray. If you need to set your plant in a dish after watering, elevate the base up on a few shards of a broken pot or a few stones to lift the roots up and away from the water.
Pick off any decaying or rotting leaves as you see them to reduce the chances of mold spreading to other leaves.
For those varietals that like a bit of fertilizer, use only a special mix for succulents/cacti, and be sure only to feed once in late spring/early summer, which is their natural growing season.
Turn your pots so different parts of the plants get light, but also rotate plants if you have windows of varying light exposure.
Watch the leaves: puckering leaves indicate that you've left the watering a bit too long, and swollen, soft, mushy dropped leaves are a sign it's being watered too often, or there isn't adequate drainage of the soil.
Even though some succulents, such as sansevieria, can live with very low light, they tend to grow lanky and weak without any sun. Placing them in or near a window in any direction other than north will do them well.
On the other hand, too much direct sun can burn your plants, so if you are dealing with harsh south sun, place your plants out of the window, or hang some sheer curtains as a buffer.
If you've been feeling discouraged about your plant-care skills, or like you might just be a terrible plant parent, you may in fact be the best kind of parent to a succulent–these green gems are unique, resilient, many of them flower so beautifully, but best of all, they tend to do best with just the right amount of neglect!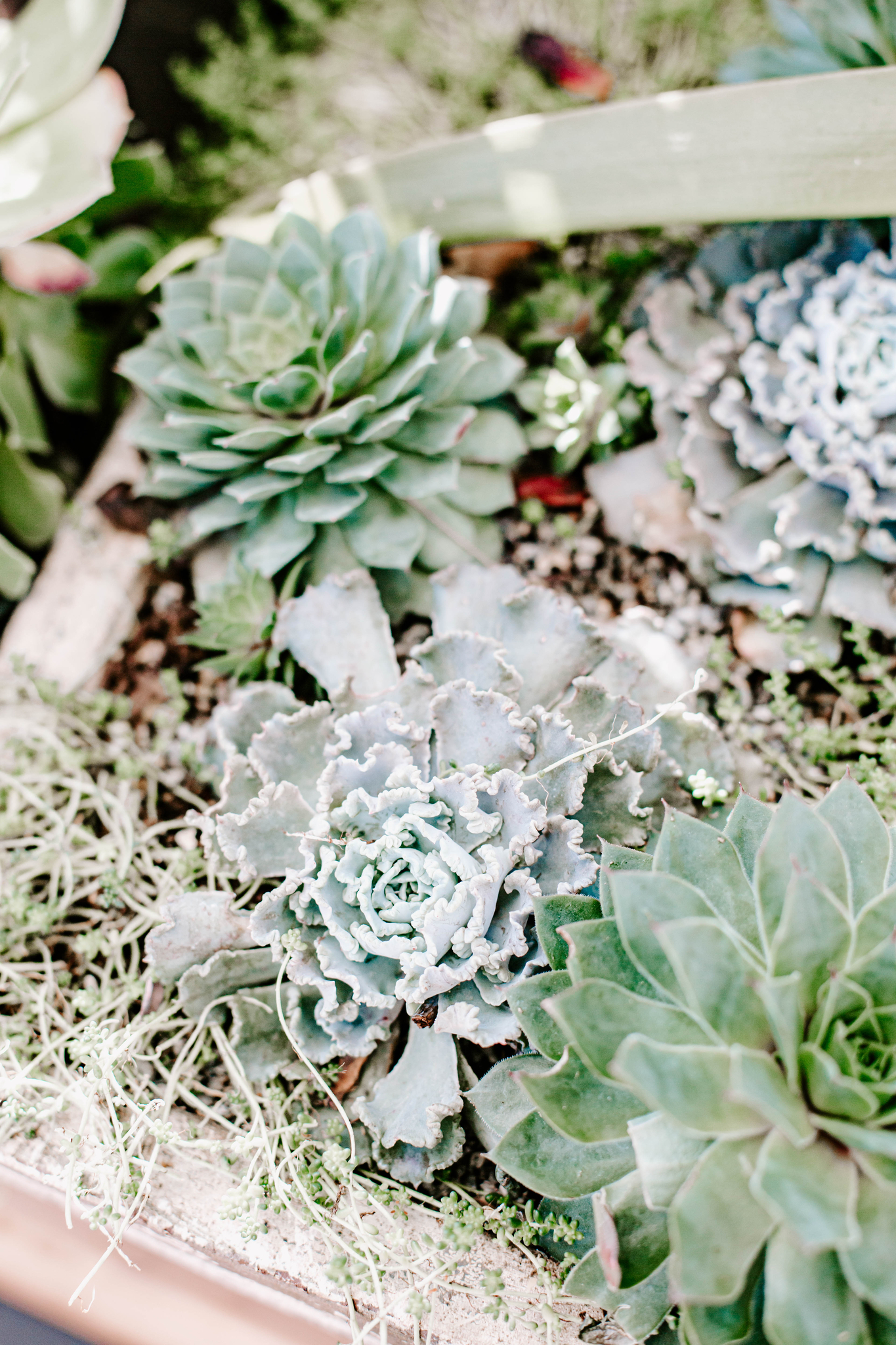 29