Growing up my mom rarely, if ever, had our clothes professionally cleaned. Nor did she spend hours and hours each week doing laundry. Her motto was, "if it doesn't look dirty or smell dirty, wear it again" and she applied this rule of thumb to everyone in the house. Each morning she would iron my dad's work shirts with a little bit of starch to make them look clean and polished, like they were just washed. It was kind of her way of saving time–and the planet–one little step at a time.
Over the years I have found myself adopting some of her laundry hacks in my own life. Not only does it feel great to not spend hours in the laundry room, but I like knowing that I'm saving money and energy in the process. Here are 5 laundry hacks to help you overhaul your laundry process and add a little life to your linens.
5 Laundry Hacks to Make Your Life Easier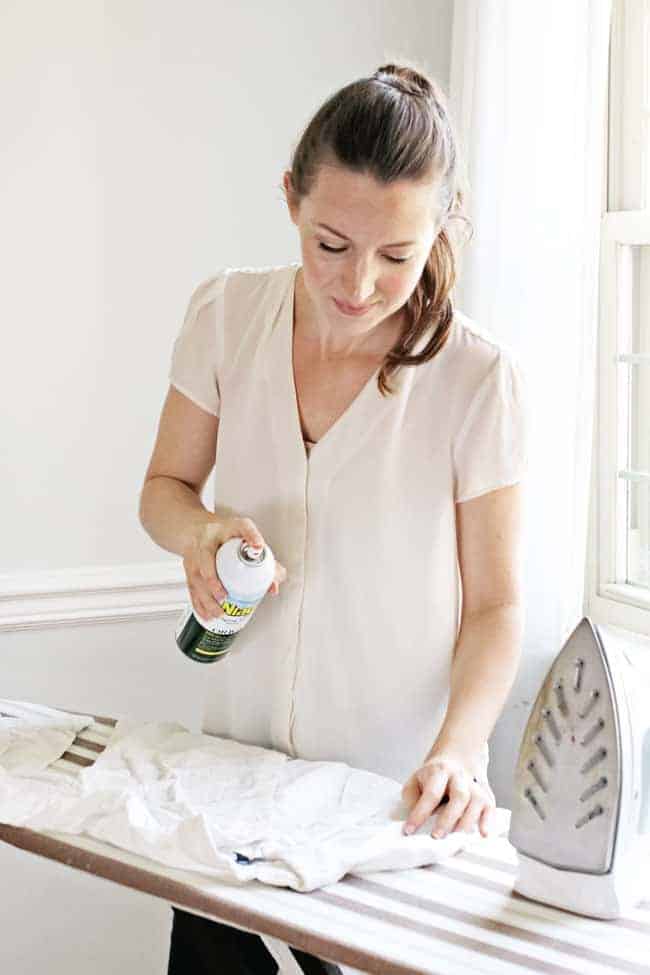 Use starch to breathe new life into worn clothes
While most of us typically think of freshly pressed work shirts when we think of starch, it turns out that spray starch can freshen up just about anything from shirts and slacks to table linens and curtains. Niagara Spray Starch makes ironing faster and easier. With just a quick mist and a little heat, your clothes will look new again, they'll stay wrinkle-free for longer and they'll get that polished look—without the professional price tag. And if that's not enough, starching your clothes even helps protect them from stains and extends the life of the fabric so your favorite outfits last longer.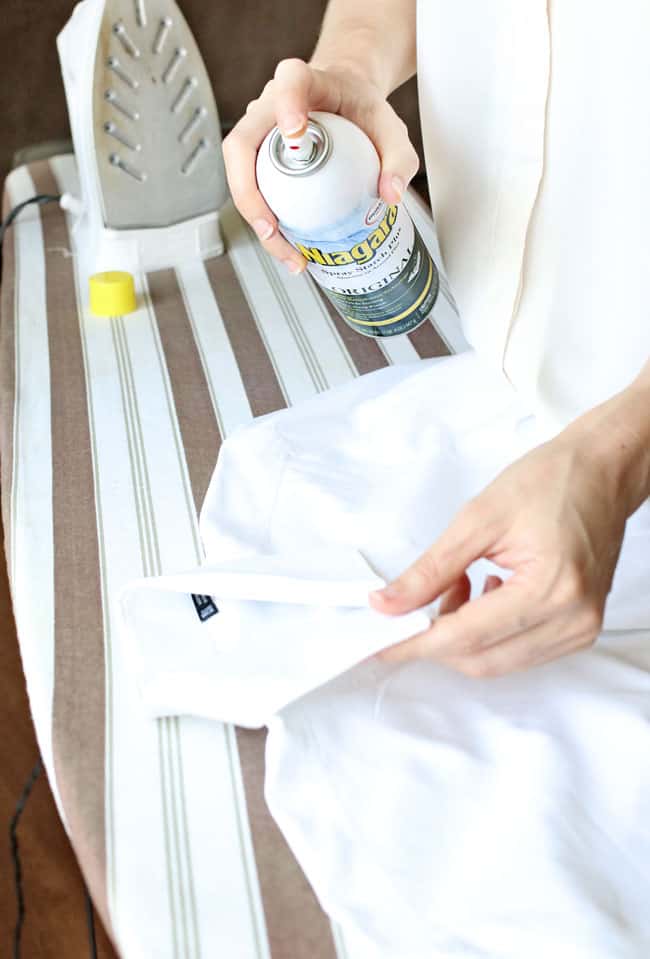 Ready to get started using starch? Here's how to iron your clothes like a pro.
1. Gather your clothes, an iron, and an ironing board. Pro tip: One of the keys to properly pressing your clothes is selecting the right fabric. You should only starch clothes made of natural fibers like cotton or linen because they will hold the starch much better than synthetic fibers or a natural-synthetic blend.
2. Choose the right starch for your needs. Typically more starch means a stronger hold, but that can depend on the fabric as well.
3. Turn on your iron and select the cotton or linen heat setting. Also make sure to turn off your iron's steam setting. Because the starch provides sufficient moisture to smooth out wrinkles quickly and easily, adding extra steam will only make the process take longer.
4. If ironing a shirt, start with the collar. Spray starch on the collar and use the iron to press across the front. Then flip the shirt over, turn the collar up and press from the back. Move on to the shoulders and yoke of the shirt, followed by the sleeves and cuffs. Remember to spray starch in small increments as you work your way down the shirt, always moving the finished areas away from you. Lastly, iron the body of the shirt taking care not to wrinkle the areas that you have already finished.
If you're ironing pants, hold your slacks from the bottom with the seams of each leg touching. This will form a crease up the front, center of the leg. Lay your pants flat on the ironing board and mist the entire leg with starch. Iron the leg, then flip your pants over and do the same thing to the other leg.
5. When you're finished, hang your shirt on a hanger until it's time to wear it.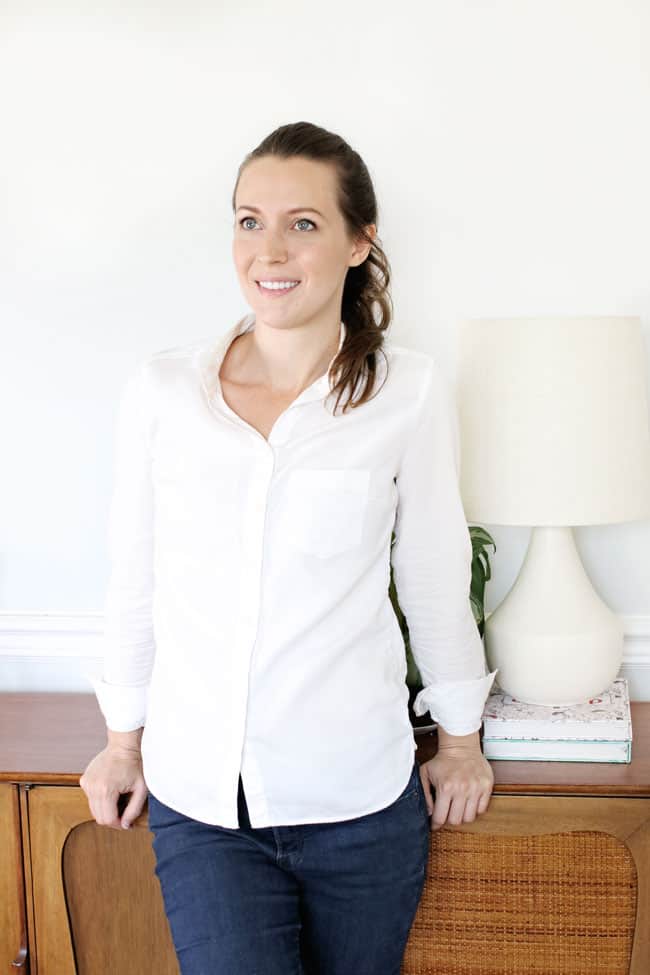 Freshen your laundry with essential oils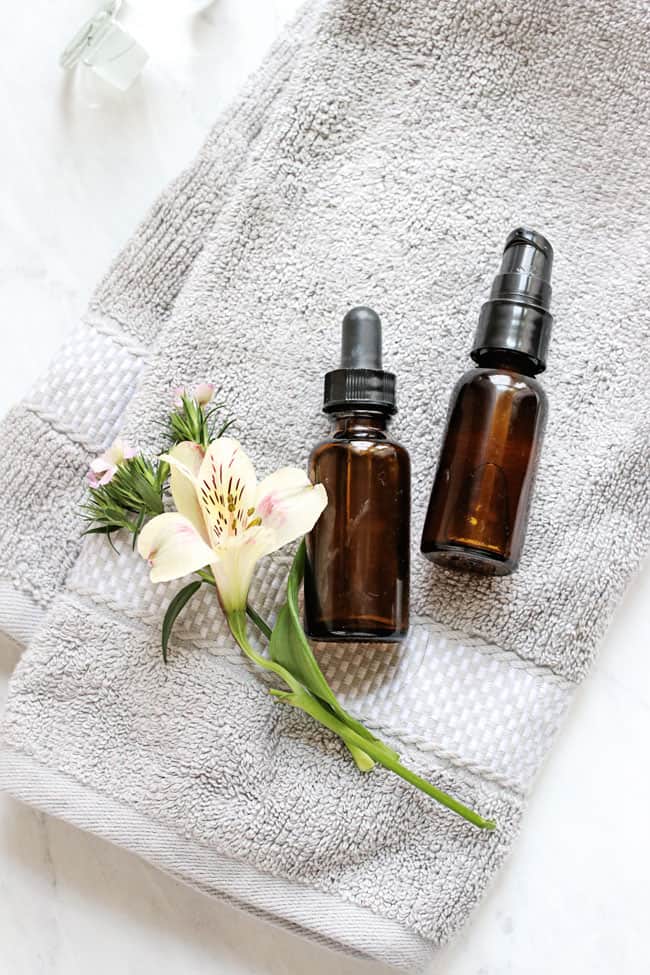 What if your clothes look clean but don't exactly smell clean? Simply take a couple of old washcloths and place 5 to 10 drops of lavender, lemon or any other fresh-smelling essential oil on each one. Then place them in the dryer along with your clothes. Tumble dry on medium for about 20 minutes to get clothes smelling fresh.
Spot treat those pesky pit stains
Pit stains don't have to doom you to doing a load of laundry. To get rid of them the easy way, simply take half a lemon, sprinkle it with some baking soda and rub it into the stain. Let your shirt sit for several hours then rinse the stain and hang your shirt up to dry.
Whiten without the chemicals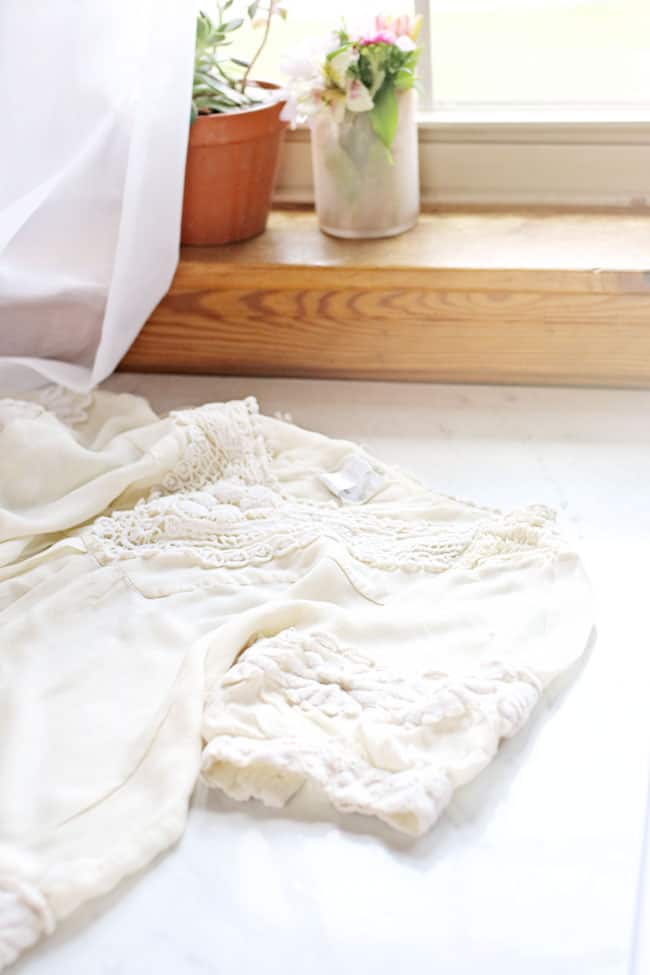 Back in the day it was pretty common for most of us to use chemicals to whiten our clothes and remove tough stains. Instead, try brightening your whites with the power of the sun.
After washing your laundry, lay your clothes out to dry on a window sill, laundry rack or clothesline that receives a fair amount of sun. The sun will help bleach away stains and lighten colors, while drying your clothes at the same.
Tackle tough grease spots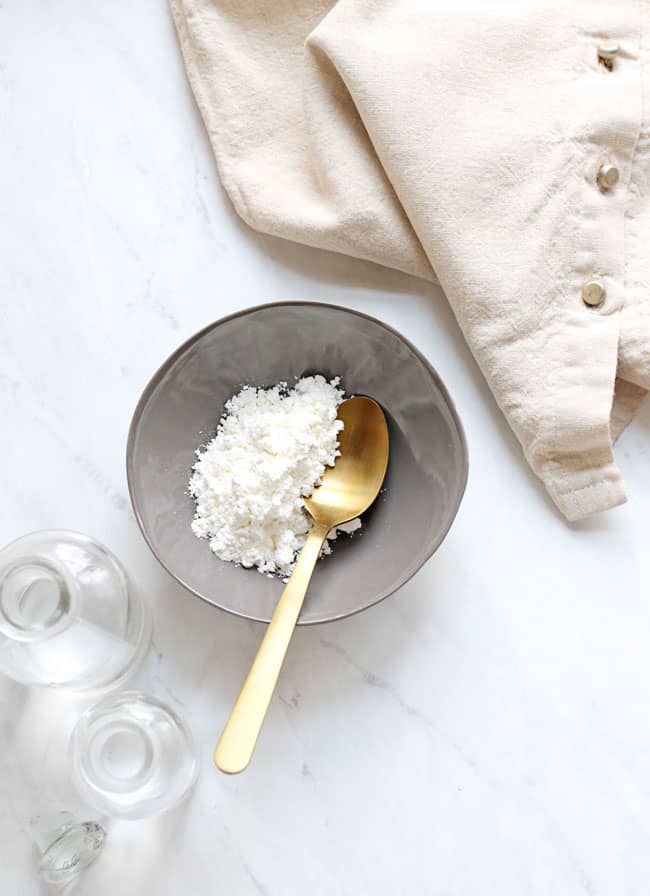 Ah, those pesky grease stains! Not a day goes by that I don't find a phantom grease stain on one of my outfits. Not only are they pretty ugly to look at, but they're nearly impossible to get rid of. Not anymore! Simply sprinkle a little cornstarch onto an old rag and gently massage it into the grease stain until it disappears. Cornstarch is also great for getting grease out of upholstery and carpets. Sprinkle a little on the stain and let it sit for several hours. Vacuum it up and the stain should be gone.
3