Growing up, the blue dish soap was a hand and dish washing staple. And guess what, the Environmental Working Group gives it an F grade. Scroll through the 145 dish soaps that received D or F ratings, and you'll see lots of familiar names.
The good news is that there a ton of more environmentally friendly options. Check out the 34 soaps that get an A rating! The bad news is that they're not cheap. There's got to be a DIY dish soap option, right? Yes! Finally I found a recipe that really truly works for cleaning a sink full of dishes.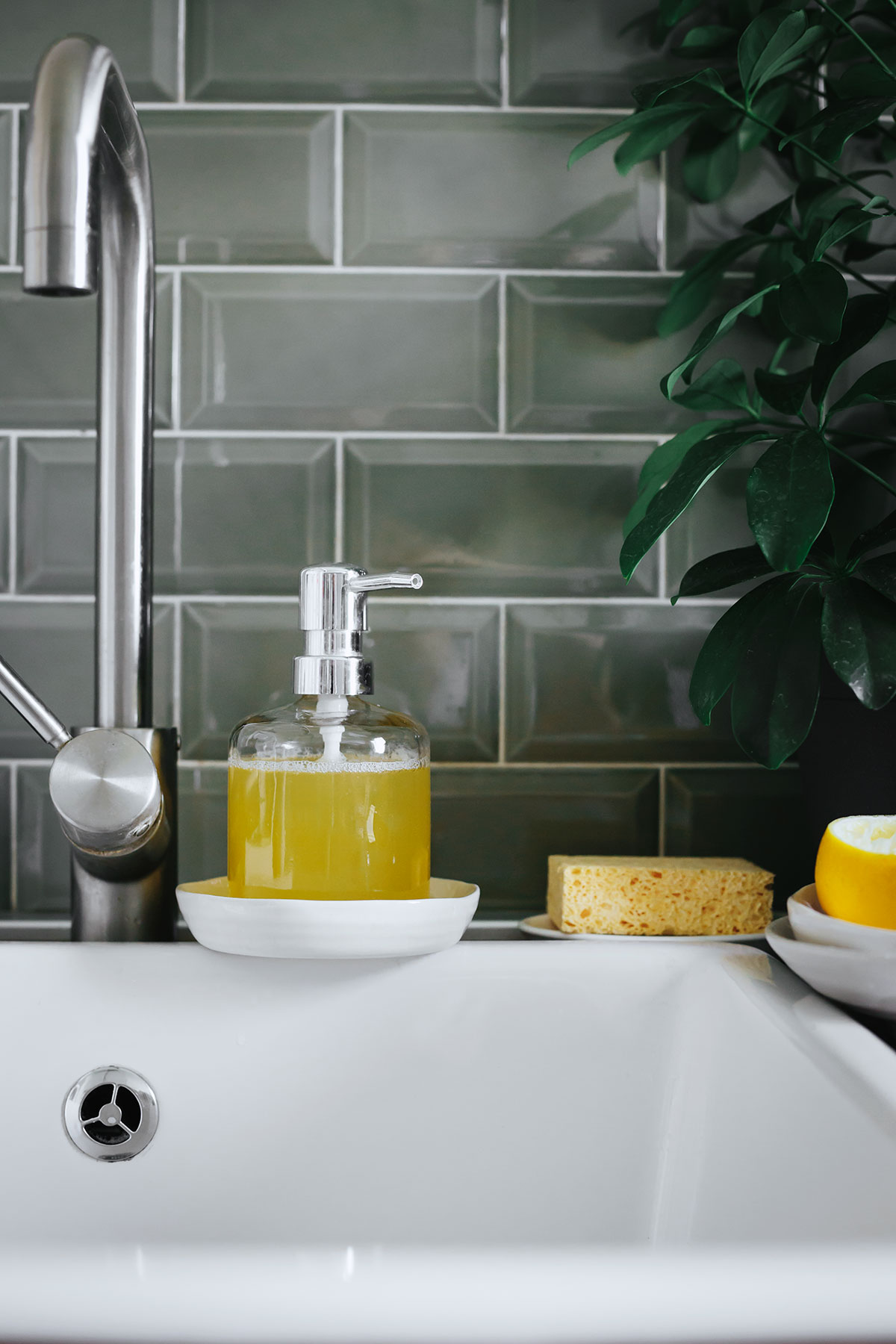 My previous homemade dish soap experiments were not super successful. The soaps didn't really lather or cut through grease, and they left a residue on the dishes. Gross.
The main reason so many of the recipes don't measure up is Castile soap. It's practically heresy to say there's something Castile soap can't do, right? Well, dish soap is one of them.
DIY Dish Soap with Sal Suds
I love Castile soap for foaming hand soap and body wash, but for dish soap I use the lesser known Dr. Bronner's product, Sal Suds. Made with plant-based surfactants and essential oils, Sal Suds isn't a soap, but rather a 'concentrated hard-surface all-purpose cleaner.' And you can combine it with vinegar without curdling.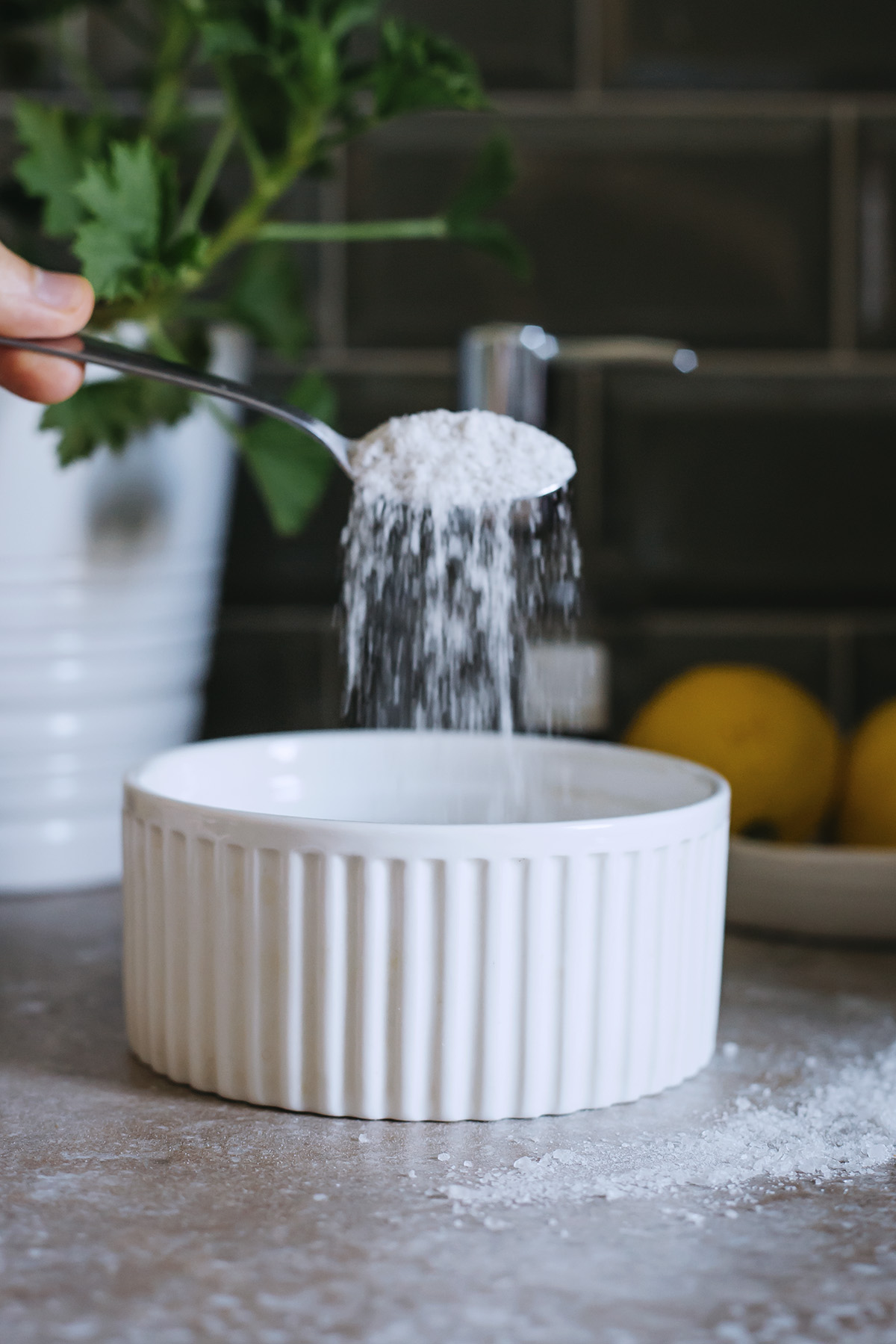 The other exciting part of this recipe (and yes, this is exciting!) is the salt. I found this discovery from The Hippy Homemaker, and it makes all the difference in getting a thicker, non-runny consistency. Plus, it's just super cool to watch happen. Makes me feel all mad scientist-y.
I've had to add a little extra salt each time I make this so throw in another teaspoon or so if the mixture isn't thickening.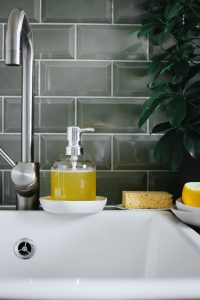 Print
DIY Homemade Dish Soap Recipe
Instructions
In a medium sized bowl combine warm water and salt and stir until the salt is completely dissolved.
In a separate bowl, combine Sal Suds and vinegar. Stir until fully combined.
Stir Sal Suds/vinegar mixture into salt water mixture and continue stirring until thickened.
Store in a squirt bottle (a recycled dish soap container well)
Photos by Ana Stanciu
122