I clean my countertops a lot. The kitchen is a high traffic area that sees a lot of action when you make three meals a day for three kids. I try to clean up messes as I make them (you'd be surprised how far your beloved Kitchen Aid can fling cake batter!). Add in wiping down counters and tables after every meal and we can go through a bottle of all-natural cleaner in no time.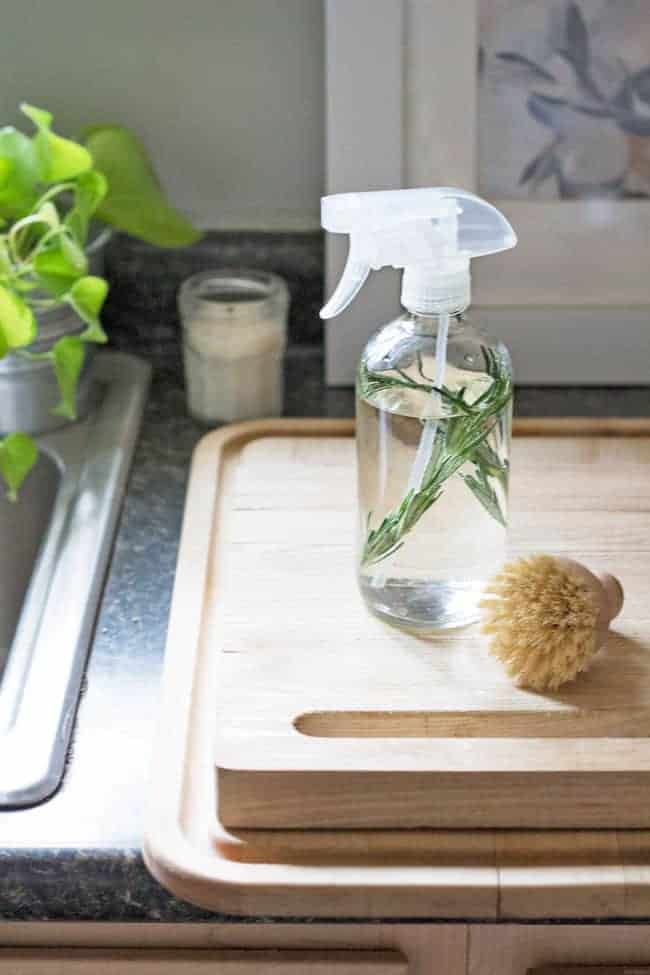 Keeping the kitchen spotless is about as likely as keeping the counters clutter-free, but you can mix up one of these simple solutions to eliminate a lot of the yucky allergy-causing chemicals. Yes, it's surprisingly easy to create a homemade countertop cleaner that is effective, eco-friendly and inexpensive. It can even be as simple as just mixing white vinegar and water. Scroll down to find a few of our favorite DIY countertop cleaner recipes to clean and disinfect your kitchen prep areas naturally.
1 / 5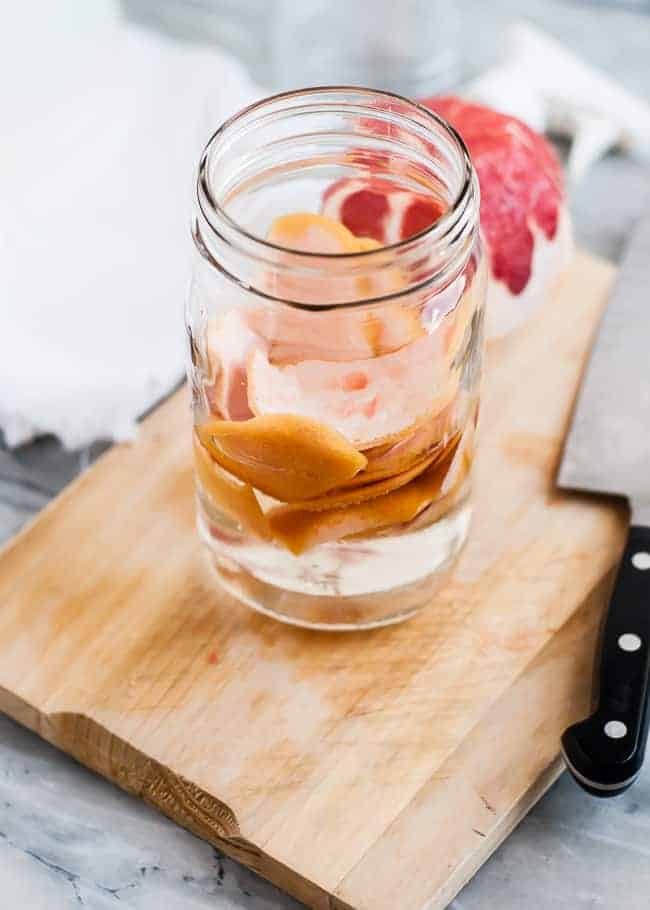 Good news: vinegar is pretty much all you need in a counter cleaner (unless you've been cutting raw chicken). The natural acid is tough on bacteria and viruses on counters, floors, sinks and toilets. Bad news: vinegar totally stinks. That's where infusing and essential oils are extremely helpful. Vinegar soaking citrus peels in vinegar helps to extract a natural, powerful solvent found in citrus peels called limonene.
Homemade Grapefruit All-Purpose Cleaner from Hello Glow
Lavender Sage All-Purpose Spray Cleaner from Hello Glow
28