The garbage disposal is one of those kitchen appliances that can be your best friend, or your worst enemy. If used properly, it will grind up bits of food and wash them away, leaving our garbage just a little less stinky than it would have been otherwise. But what about those times when the disposal becomes your worst enemy and starts to stink that smelly, offensive not-so-clean-kitchen smell? Well, your first order of defense is to clean the garbage disposal with baking soda and vinegar. Then after that, maintain with some DIY deodorizer tablets.
How to Make Coffee Grounds Garbage Disposal Tablets
Here's how we made ours:
Ingredients:
1 cup Dry Coffee Grounds (used or fresh)
¾ cup Epsom Salt
½ cup Baking Soda
3 tbsp Distilled White Vinegar
Step 1: Dry Your Coffee Grounds
If you drink coffee each morning, this is a great way to recycle your coffee grounds! After your morning cup, sprinkle the used coffee grounds on a large plate or baking sheet to dry completely. Store the dried grounds in a container and continue adding to it until you have 1 cup worth.
(NOTE: You can also use fresh ground coffee in this recipe if you don't have the patience to dry and recycle each morning.)
Step 2: Combine Dry Ingredients
Grab a large bowl and combine all of the dry ingredients: coffee grounds, Epsom salt, and baking soda. Mix well!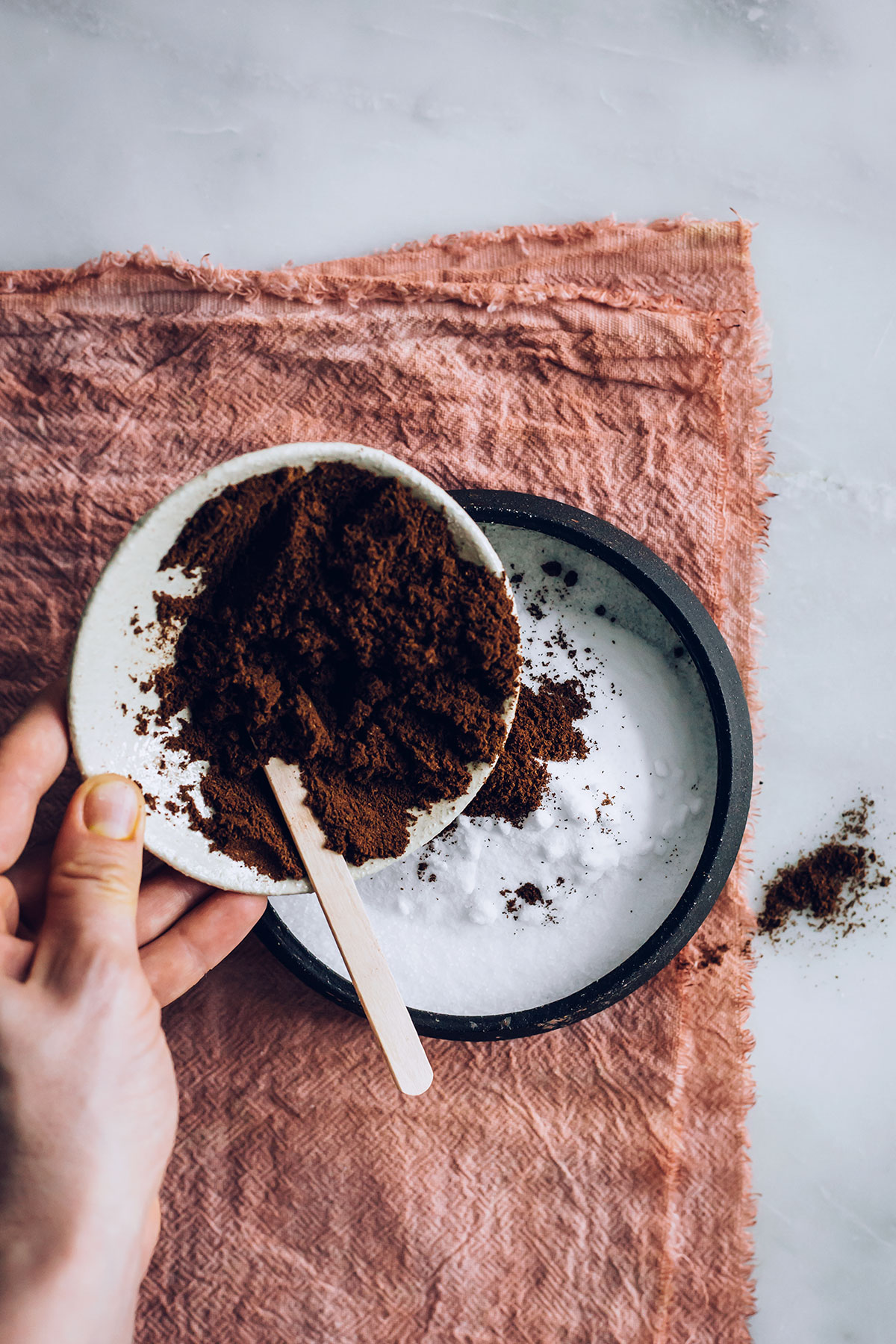 Step 3: Add Vinegar
Slowly add distilled white vinegar to your mixture. You will notice a fizzing reaction between the baking soda and vinegar, but this will subside quickly. Stir in the vinegar until the mixture starts to clump together. Add vinegar ½ tsp at a time until the mixture clumps into a ball.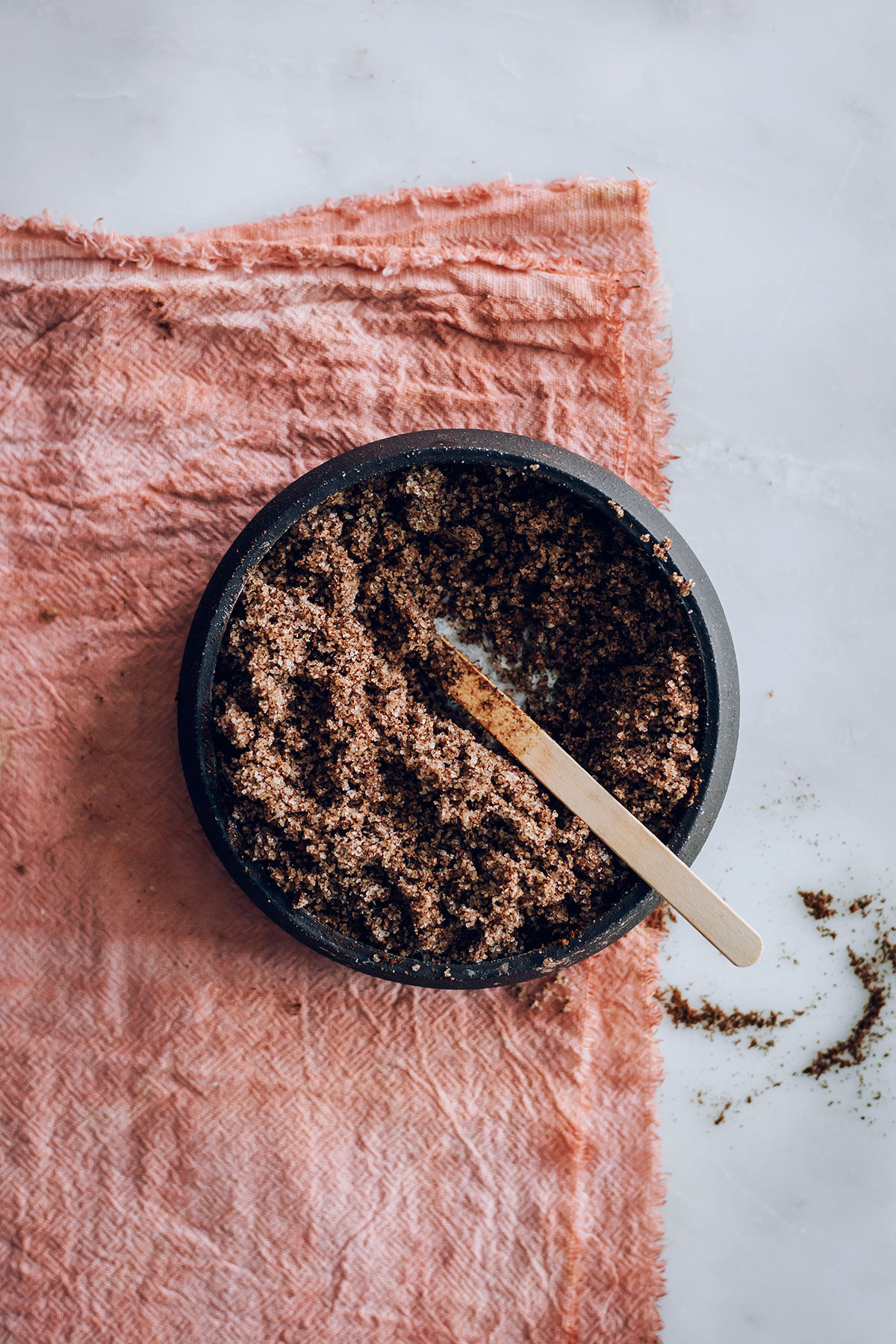 Step 4: Scoop Your Tablets
Use a lemon baller, small scoop, or spoon to scoop and pack the tablet mixture into small tablets. Lay each tablet on parchment paper until completely dry. You can store these tablets in a jar or other container in your kitchen.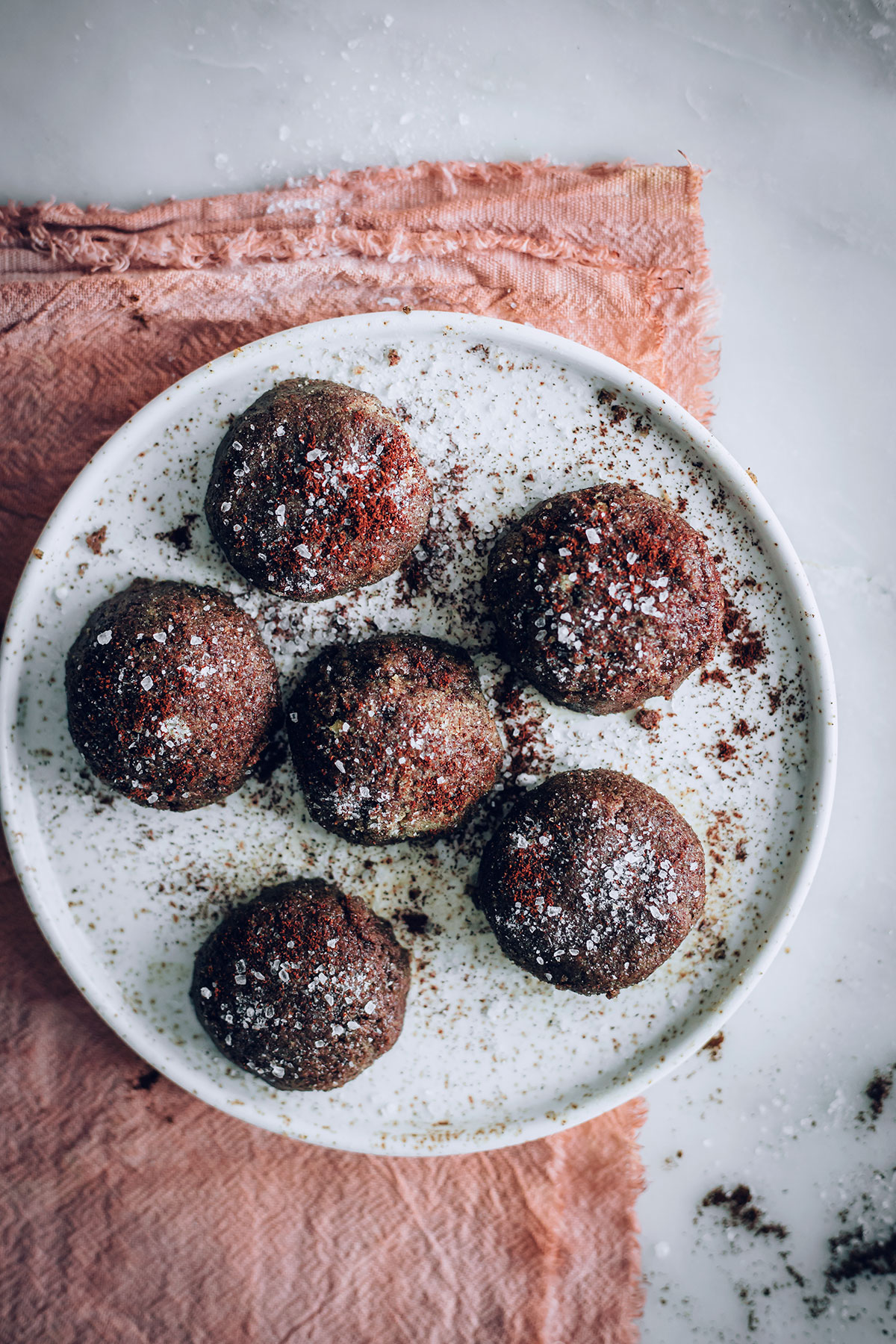 How to Use:
The next time you notice your garbage disposal could use a refresh, pop one or two tablets down your garbage disposal while it's running and rinse it down with running water.
For even more cleaning power, follow these tablets with 1-2 frozen vinegar cubes. I have a container full of these in my freezer at all times! These will also help eliminate funky smells as well as sharpen your garbage disposal blades. You can also try citrus garbage disposal refreshers, which are better looking and will have a similar effect.
29