Pesto is really one of the greatest sauces ever. If your garden is brimming with fresh herbs, try making freezer pesto to preserve it throughout the colder months. Trust me; come December, there's nothing better than pulling a tub of pesto from the freezer and feeling the sunshine come rushing back.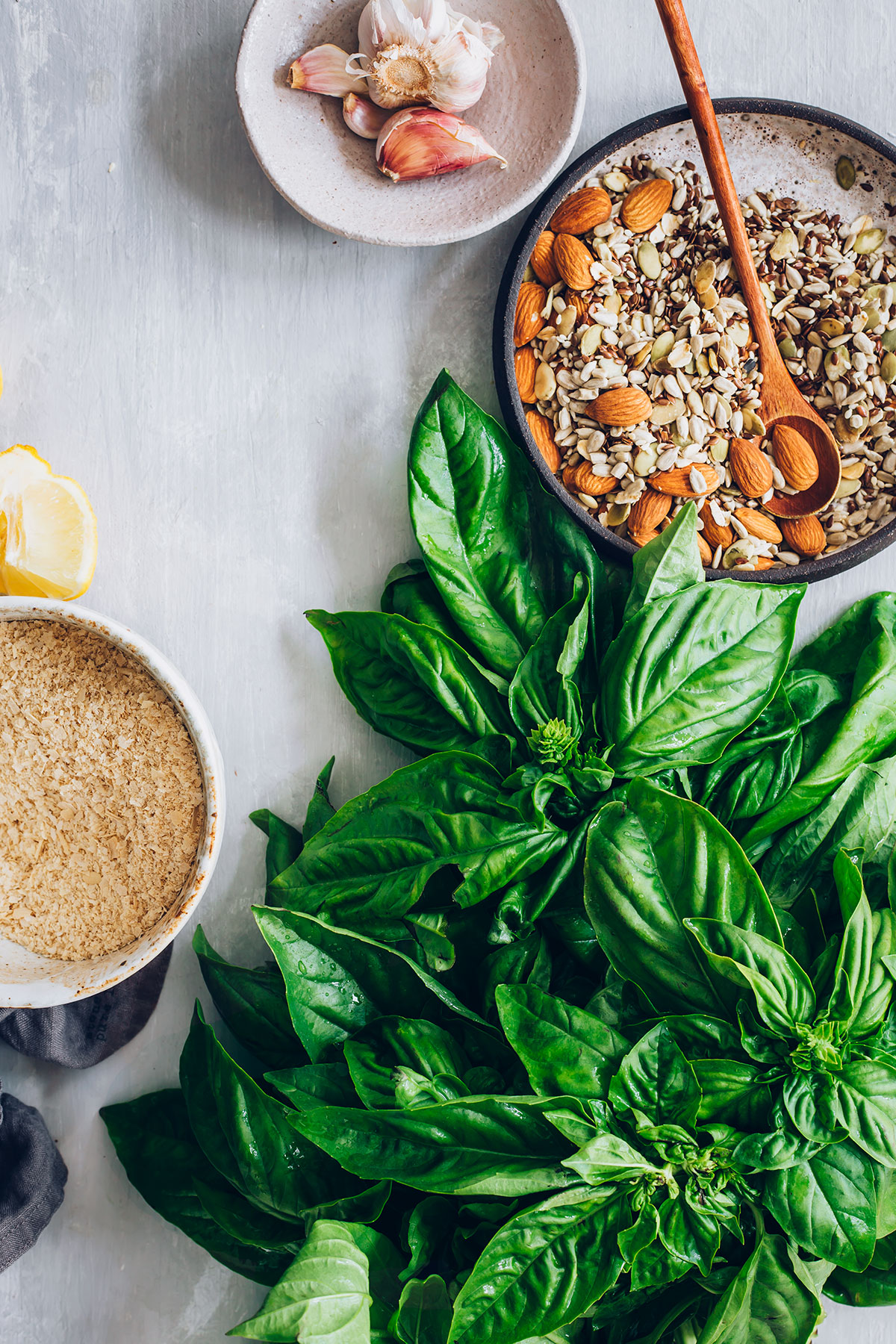 Normally when we think of pesto, we think of basil pesto. But it turns out that pesto can be made with almost any herb or leafy green (although, probably not lettuce!).
It's a really versatile recipe. When I have oodles of cilantro or oregano, I make pesto. The same goes for mint and basil, which are more traditional.
Nuts are a vital part of pesto, and you're free to choose whichever you like best. Pine nuts are traditional, but we usually go for walnuts, almonds, or cashews in our house. Cheese, in my opinion, is optional, although it does give it a hearty saltiness that almost thickens up the pesto.
And you can easily make this vegan if you like simply by leaving out the cheese entirely. The one change I make when I'm freezing pesto is to add a little fresh lemon juice (about a tablespoon's worth). This helps preserve the color a little bit and brightens the flavor.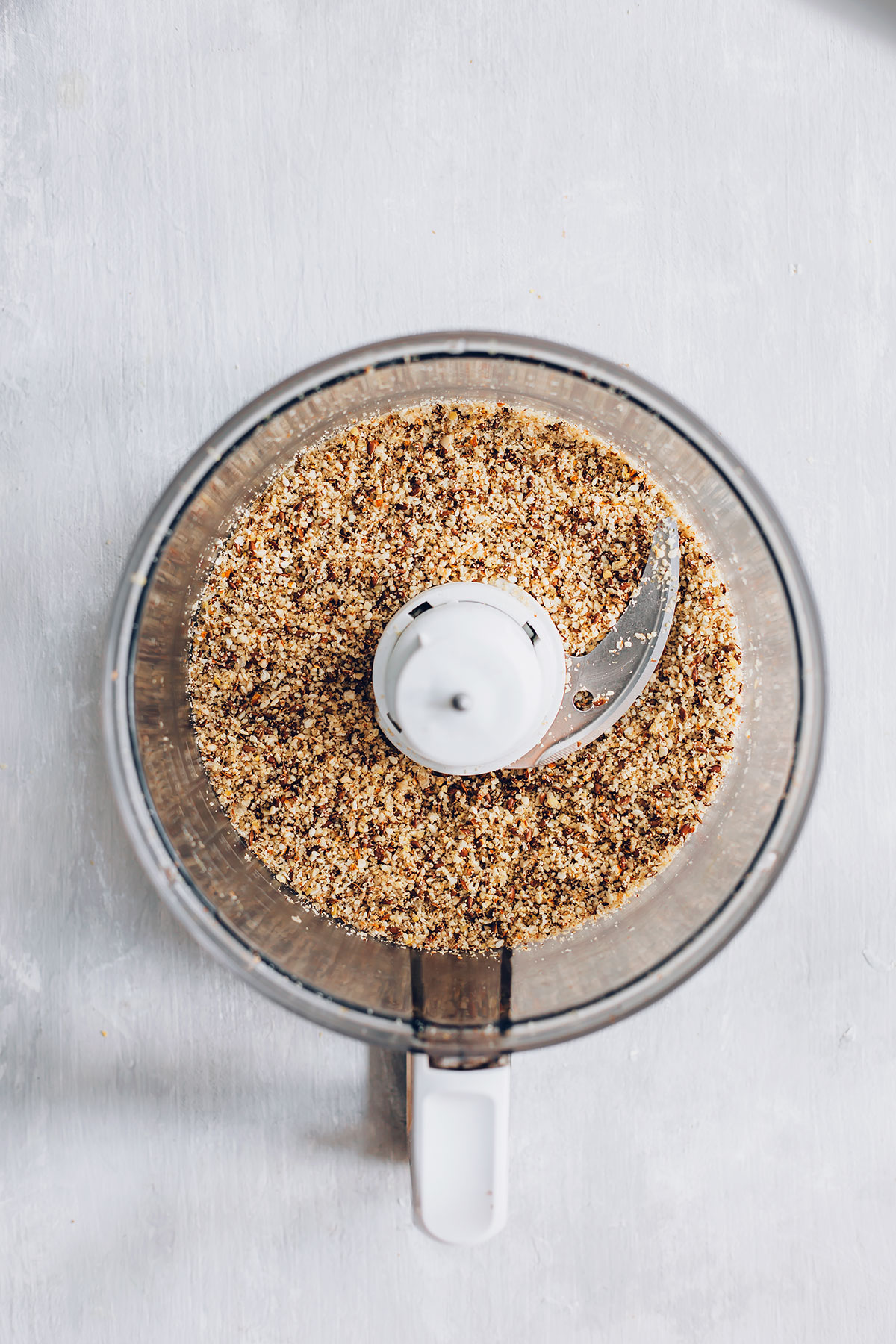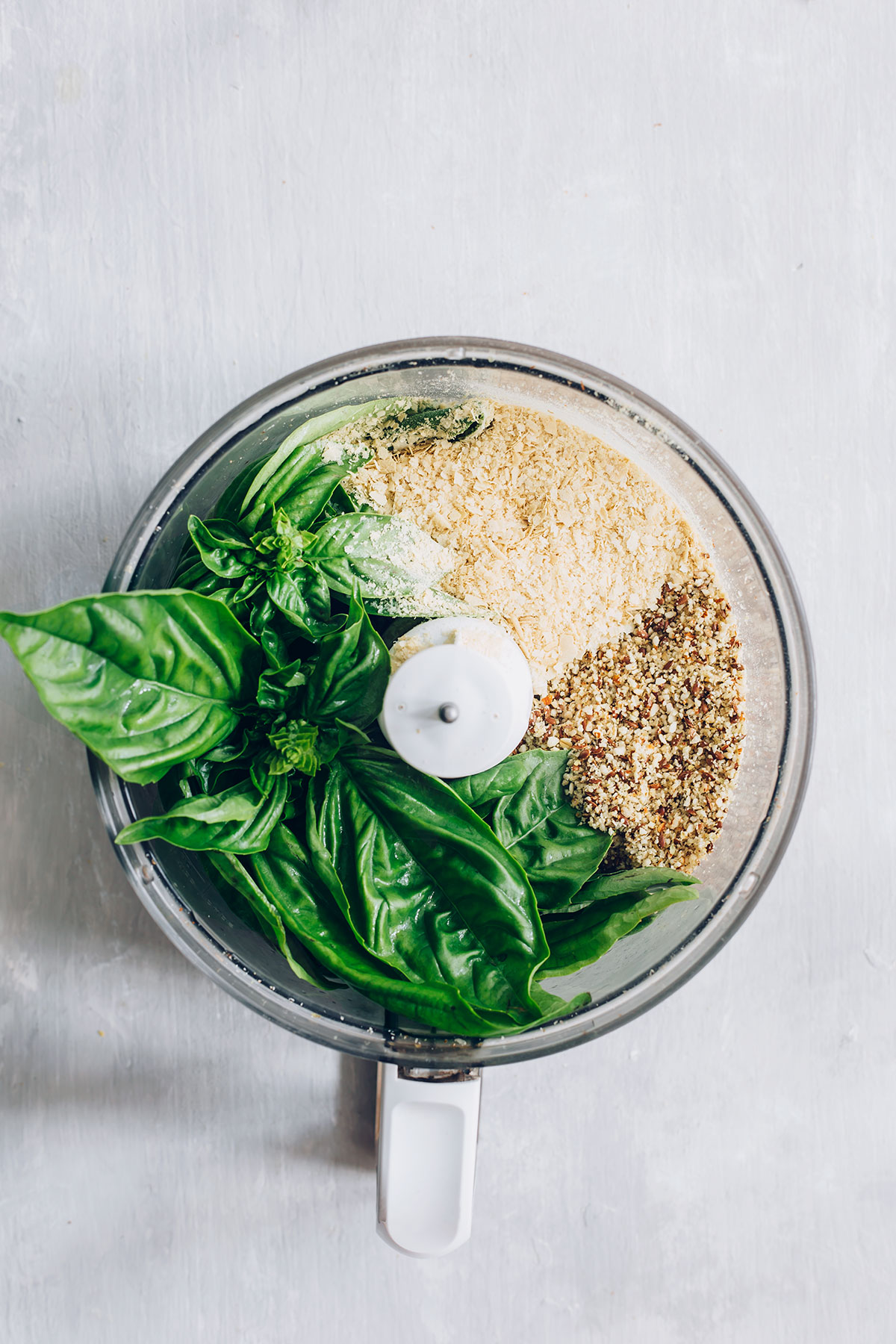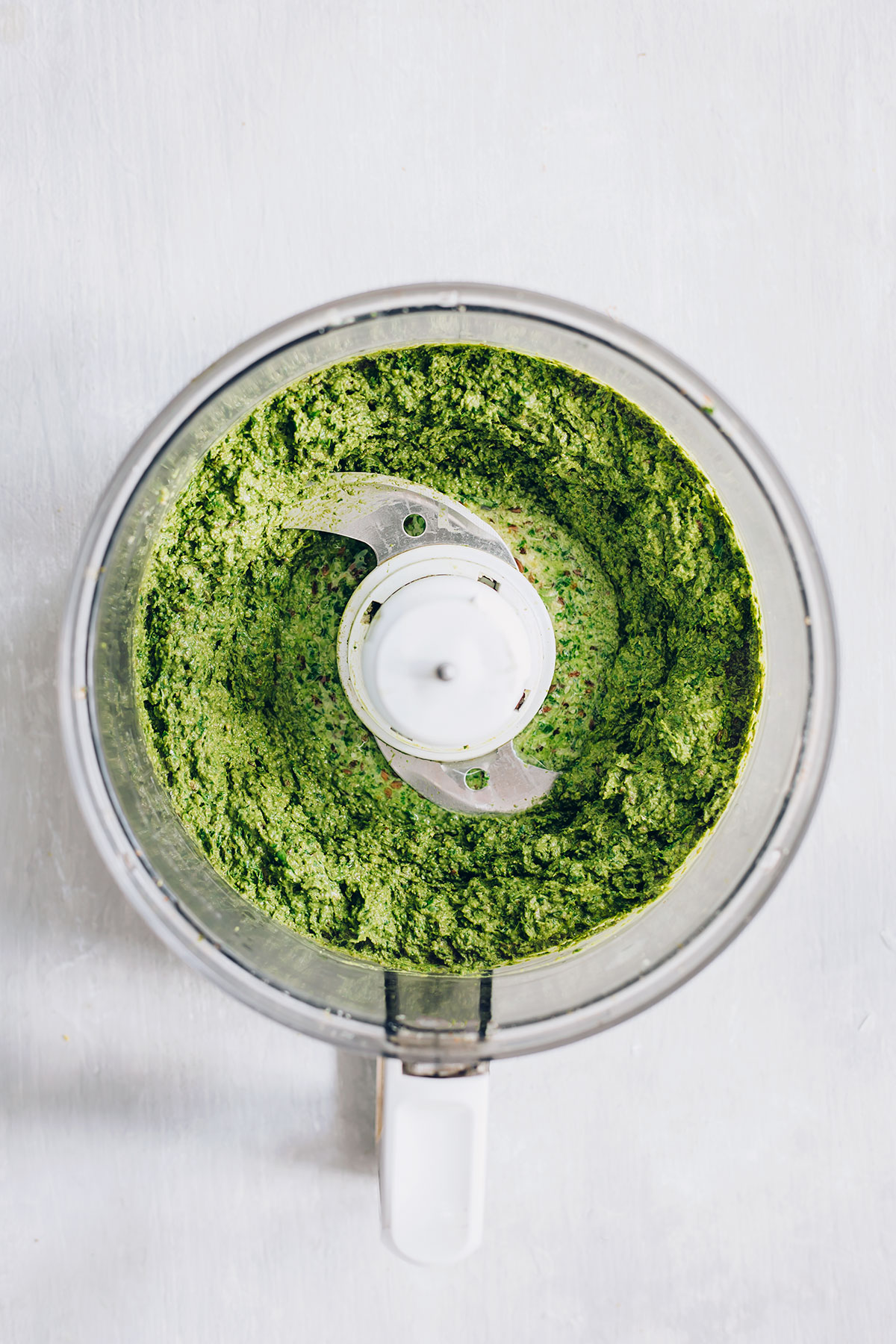 How to Freeze Pesto
To freeze pesto, I use both ice cube trays and small freezer-safe containers. The cubes are easy to toss into soups, stews or sauces. The larger containers, I save for homemade pasta. Even freezing flat in resealable bags is a great idea. (They thaw like a dream!)
This recipe makes a bunch. It can be halved for a smaller batch or doubled if you have more basil than you know what to do with.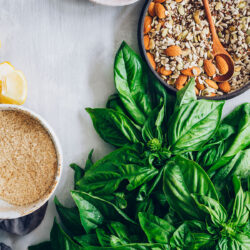 Freezer pesto
Make up big batches of fresh pesto to freeze and enjoy later.
Ingredients
6-8

cups

fresh basil

2-4

garlic cloves

1/2 to 1

cup

finely grated Parmigiano-Reggiano cheese

3/4

cup

nuts almonds

cashews, walnuts, pine nuts

3/4

cup

extra virgin olive oil

Juice of 1 large lemon

1

teaspoon

sea salt or more

to taste
Instructions
Using a food processor or blender, turn on the machine and drop the garlic through the feed hole to chop it. (This helps prevent large pieces of raw garlic in the pesto.) Turn motor off and add the nuts. Pulse until finely chopped. Add the basil and cheese. Pulse again until finely chopped. With the motor running, add the olive oil and lemon juice through the feed hole. Process or blend until smooth, stopping and scraping down sides as needed.

To freeze, place pesto in ice cube trays or small 4-8 ounce freezer safe containers. Smaller containers thaw out more quickly. Resealable plastic bags can also be used and frozen flat. To thaw, remove container or bag from freezer and let stand at room temperature for a few hours, or overnight in the fridge. The pesto ice cubes can be added to soups and sauces, or thawed out quickly to toss with hot pasta.
0