Transitioning to a zero waste (or even minimal waste) lifestyle isn't such a daunting task if you think about making the switch one room at a time. Up first: The bathroom! It can be a space of unnecessary waste (single use-plastics, bottles, and packaging), and it's also where you can find many sustainable alternatives with minimal effort.
Here are some great places to start transitioning your bathroom to a more environmentally-responsible space:
9 Ways to Create a Zero Waste Bathroom
1. Quit the Q-tips
Many cotton swabs are still made with plastic sticks, which are not only a byproduct of the oil industry, but can end up in oceans for years to come. If you use Q-tips for cleaning your ears, consider a reusable bamboo ear cleaner, or at the very least, Q-tips with paper or bamboo sticks. If you use them for make-up application or removal, look into picking up a set of reusable makeup pads, or repurpose some unworn textiles and stitch together a few reusable cotton squares on your own!
2. Trade plastic brushes for bamboo
When your next plastic toothbrush or hairbrush needs to be replaced, opt for one made of bamboo. Not only are they better for the environment (bamboo is a sustainable resource), their organic feel and minimalist design is pretty chic too!
3. Switch to solid soaps
Shampoo and conditioner bottles are single-use plastics, and are unnecessary in this age of amazing alternatives. Consider making your own, or pick up a solid bar at your natural wellness shop. If you prefer liquid forms, find a local refill depot to avoid buying more bottles.
If you use body wash, or bars wrapped in plastic packaging, switch to soap that is available to purchase in raw bar form or that is simply wrapped in recyclable cardboard, or make your own. To help your bars last longer, rinse after use, and place it in a slatted dish that elevates the bar above the water so it can dry completely. Choose a natural loofah rather than plastic puffs, or better yet, pick up some washcloths that can be washed and reused.
4. Craft your own cleaning products
Those heavy plastic bottles have got to go! When making your own cleaning supplies is so inexpensive and easy, and adding in your favorite essential oils can make your bathroom smell like a spa, why not go the zero waste route? Shower sprays, toilet bowl cleaners, and all purpose cleansers for floors and tiles can all be natural, non-toxic, and effective… not to mention zero-waste!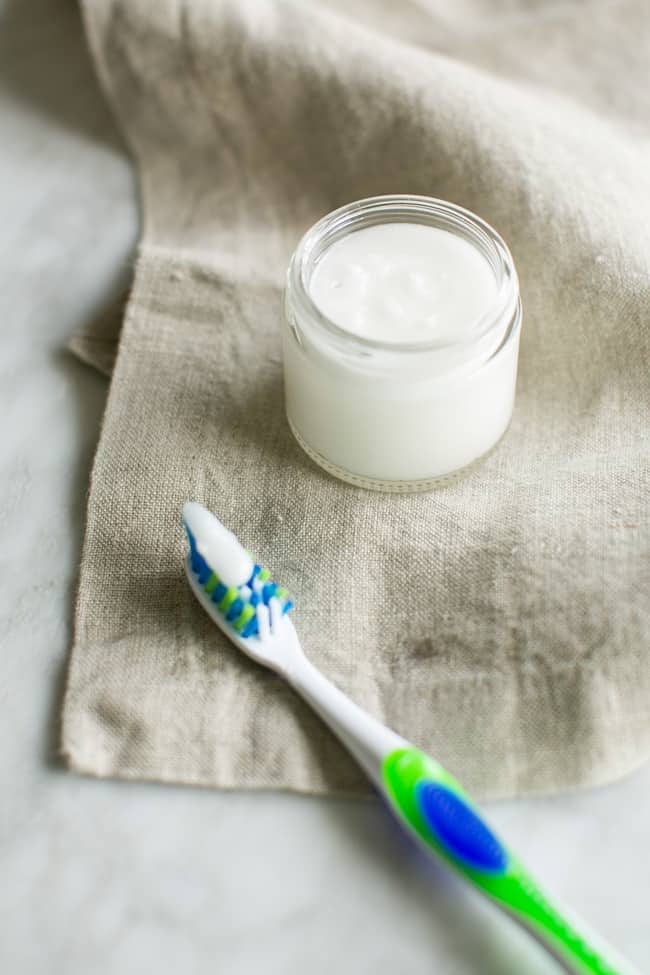 5. Customize your own natural toothpaste
There are a few different recipes for natural toothpaste out there. While people have been using straight-up baking soda for years, many are turned off by the salty taste. Newer recipes combine coconut oil, baking soda, and essential oils such as peppermint, spearmint, fennel, cinnamon, or vanilla. You can personalize your paste without the waste! Here's a recipe that also incorporates gut-health superstars, probiotics!
6. Consider the cup
You may think that the only choices for monthly cycles are napkins or tampons—but there is another option! Many millennials have already made the switch over to a much more affordable, hygienic, and eco-friendly alternative: the menstrual cup. There are a few different brands and sizes to choose from, and once you find the right one for you, your monthly flow can become a non-issue. (Really—there's so much to read about how much people love these cups!)
If you need to stay the traditional route, choose feminine products that come in recyclable cardboard boxes, and tampons with paper applicators rather than plastic. Also, never flush either tampons or applicators, as in storm-surge situations, they can bypass water treatment facilities and end up as garbage in open water.
7. Ditch the disposable razor
Rather than buying plastic disposable razors, or those shaving systems with nightmare packaging, opt for a reusable safety razor. It may be more expensive up front, but will save you money in the long run. And there's no need to buy pressurized cans of shave gel when you can find solid shave soaps that can give you the same great lather. Ask a retail assistant to help you find a solid bar soap with good "slide," which is the industry term for soaps that will allow for a razor to glide easily over the body.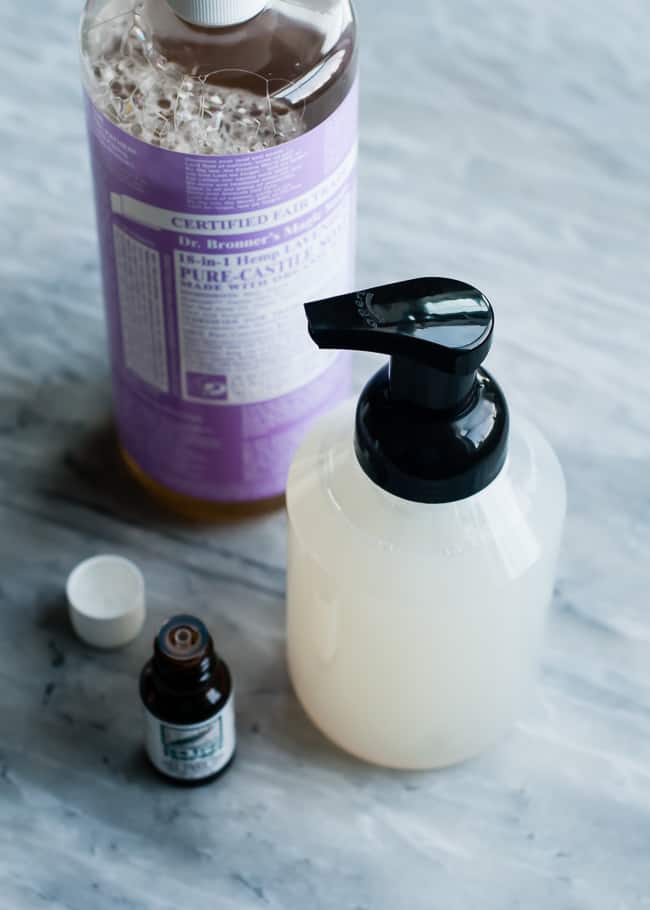 8. Refill hand soap
If you already have a plastic soap pump in your bathroom, consider refilling with liquid soap from the bulk store or a soap refill depot rather than buying a new bottle. If you like foam hand soap, it's insanely easy to make your own. For a non-plastic alternative, there are beautiful ceramic or glass dispensers, and you can now find mason jar lids with pump top lids!
9. Go green with your toilet paper
Swap out the heavily-processed, double-roll, quilted thick, bleached, and packaged-in-plastic toilet paper for brands made from recycled paper. You can buy cases of paper-wrapped rolls, and recycle the wrapping and tubes once the rolls are used.
The bathroom is one of the most significant single-use plastic waste zones in the house, but as you can see, it's also where some of the easiest eco-swaps can be made. If you do feel the need to temporarily hold on to some less-than-green products, see how you might begin to reduce, reuse, recycle, and refill, and incorporate sustainable choices one swap at a time.
Should your kitchen be next?
10