Make room on your bookshelf for our 10 favorite books for natural living. Stock your home library with these titles for the best in simple, eco-friendly living!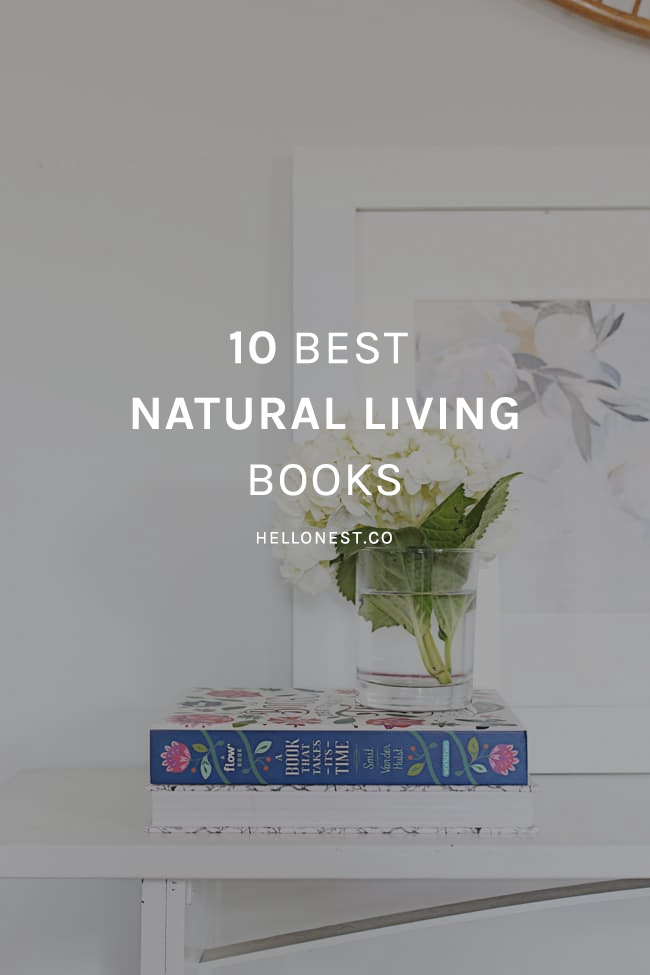 10 Best Natural Living Books
Little House in the Suburbs – If your family loves to make fun of you green going ways, show them this book. Because it is possible to have chickens in the backyard – and still live close enough for a Target run. I love the useful recipes and tips, especially if you're a beginning gardener, all told with a 'let's not take ourselves too seriously' tone.
Better Basics for the Home – This book is a treasure trove of home recipes and wisdom! There's more than 800 simple and practical alternatives to common household toxins packed in here.
EcoBeauty – My first green living book purchase and still one of my favorites. These bath & body recipes will show you how fun and easy it is to DIY at home. You'll be whipping up bath bombs and lip balm in no time!
Rosemary Gladstar's Herbal Recipes for Vibrant Health – Rosemary Gladstar is a classic for a reason; her advice is simple and timeless. This book is the perfect introduction to herbs and what the heck to use them for.
Naturally Clean Home – Switching to green cleaners can be a daunting task, but one that's well worth it. Make your own floor cleaner with essential oils and your deliciously smelling house will make you an instant convert.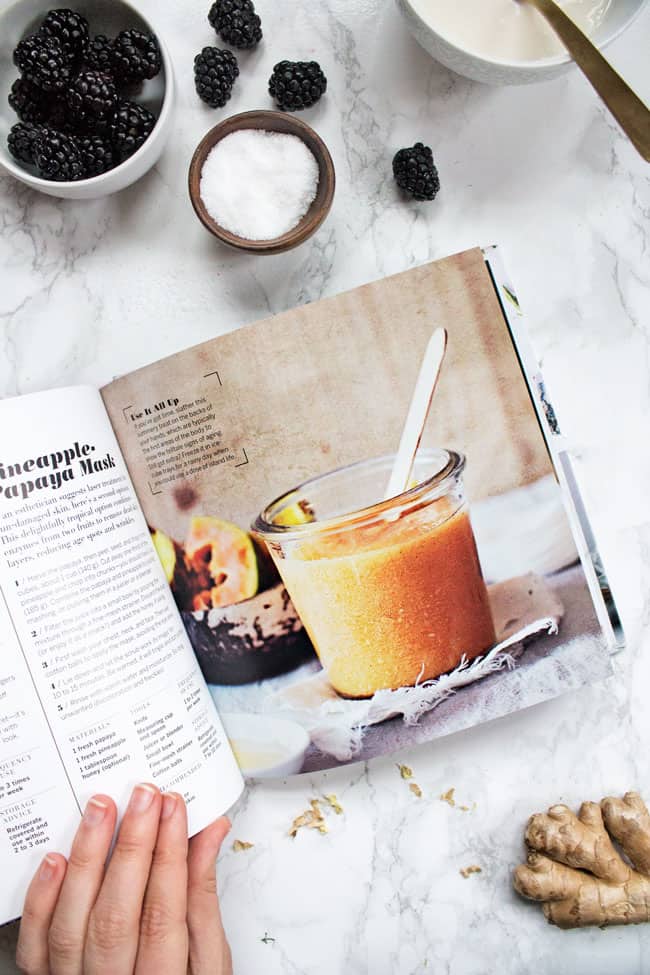 A Guide to Natural Housekeeping – The pictures in this book project the zen calm of a natural household. There's fewer recipes and specific DIYs here, but the approach to living is well worth the read.
Skinny Bitch: Home, Beauty & Style – The name had me ready to dismiss this one (since I am not a skinny bitch or a fan of her recipe books). But the book is well-researched and easy to digest (reading about harmful chemicals is kind of a snoozefest). There's no doubt this straight-talking, lipstick-loving mom has personality.
Easy Green Living – Finally, someone actually outlines what exactly I need to do to green my house, room by room. And it's doable!
Homemade – After you get over feeling like a chump for never realizing you could make anything yourself (isn't that why they invented Target?) you'll find this book invaluable. Whatever the ailment or dilemma, this book probably has a DIY solution for pennies.
Make Your Place – I love this book. Written in the author's handwriting with cute illustrations thrown in, it's a great resource for figuring out the best herbs for every ailment (and what the heck to do with them).
Still want more? You might like our very own Hello Glow natural beauty recipe book, Essential Glow for essential oil recipes and tips, and the Hello Gorgeous facial recipes collection.
0