The kitchen just might be the most important room in the house to spring clean. It's a high traffic area that sees a lot of action and truly deserves its time in the spotlight. While it's always best to clean up messes as you make them, it's difficult to keep track of every single food particle that moves through your kitchen. You'd be surprised how far your beloved Kitchen Aid can fling cake batter!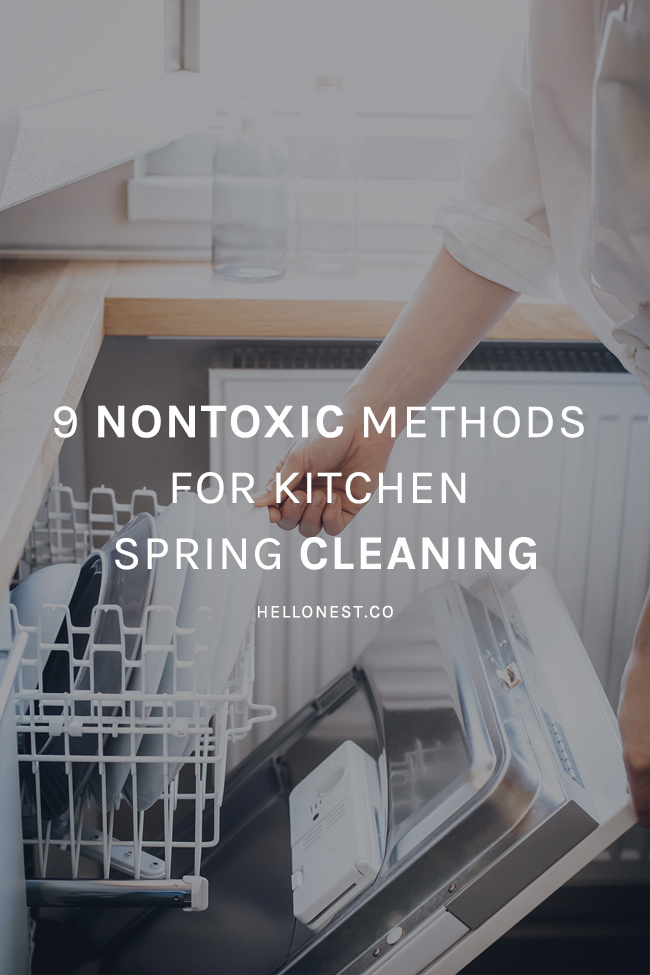 Kitchen Spring Cleaning Guide
While there may be a lot on the list, nothing is better than a clean kitchen – especially if you're using natural cleaning ingredients. It looks good, and can even make you want to cook more often in it. So, grab those rubber gloves, we're going in!
1. Deep clean the refrigerator
Take everything out, do an inventory, toss out expired items, make a list of what needs to be used, and put foods you won't use right away in the freezer. Remove drawers and take a toothbrush to the corners and wire racks – get that baby clean!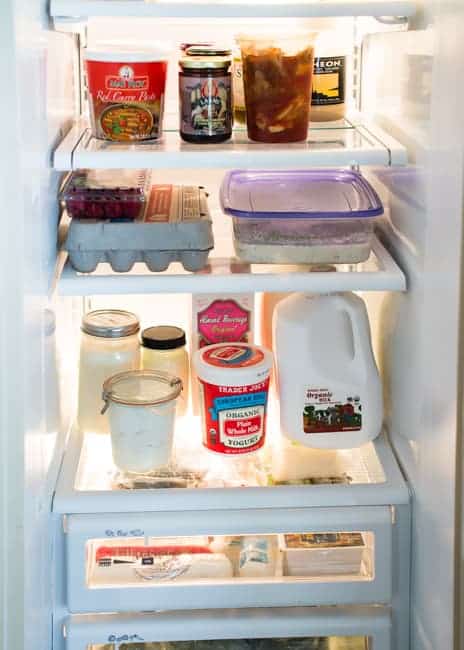 Homemade fridge disinfectant is easy to make. Just mix 2 cups of water, 1 cup of vinegar, 2 tablespoons of dish soap, and orange essential oil. This recipe works great on sticky spots, too. Saturate a cloth with the disinfectant and let it sit for a few minutes, and then wipe away! Use our handy guide to refrigerator storage to put food back in the proper place.
2. Steam the microwave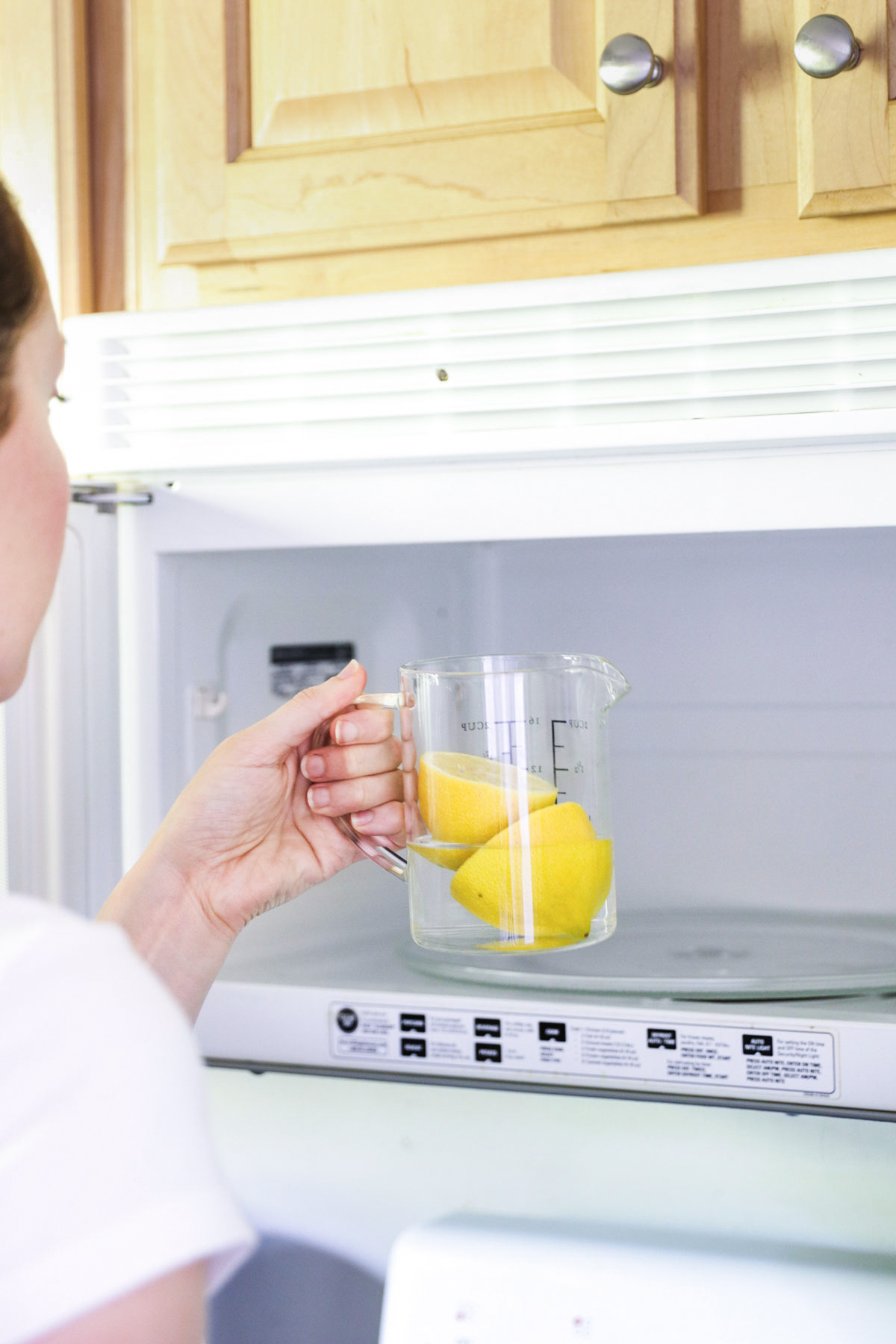 Not only can you wipe down the microwave with a cleaner, you can also steam clean it – and all you need are lemons! Apartment Therapy recommends filling a microwave safe bowl about 3/4 full with water then add 5-10 lemon slices and squeeze some of the juices into the water. Next, turn on the microwave for five minutes (or until boiling) and then let the steam build up for a couple minutes. Wipe down with a damp cloth, followed by a dry cloth to remove any streaks.
3. Tackle the oven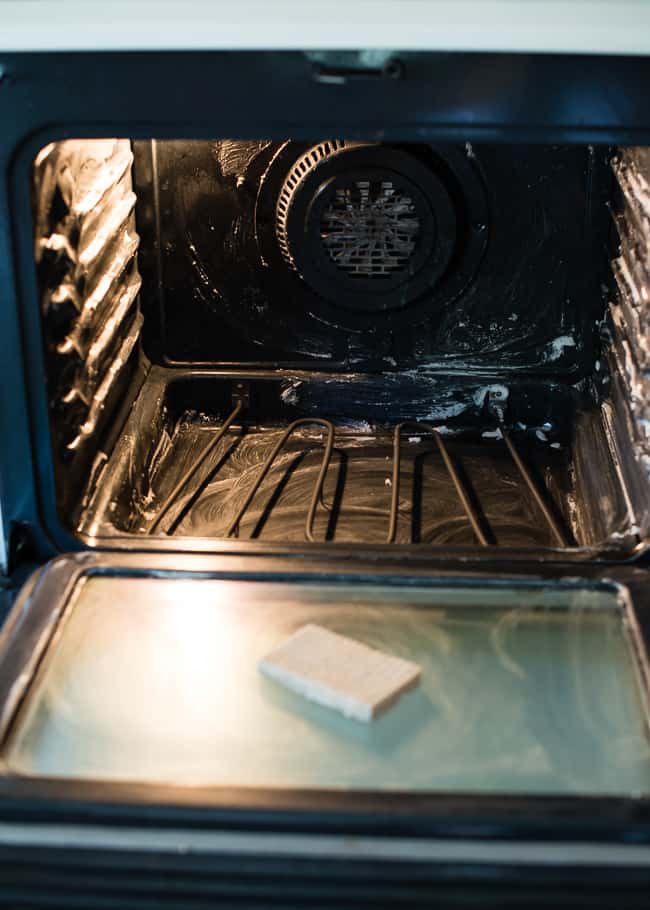 Start with a cool oven, remove and soak the racks, apply a cleaning paste to the oven walls, and let it sit overnight. The next day, wipe down the walls (including the top and bottom) with a damp sponge. When you're done, just spray a little distilled vinegar in the oven to help remove any residue from the paste. A deep clean should be good for at least 6 months as long as you wipe up small spills along the way.
4. Wash out the dishwasher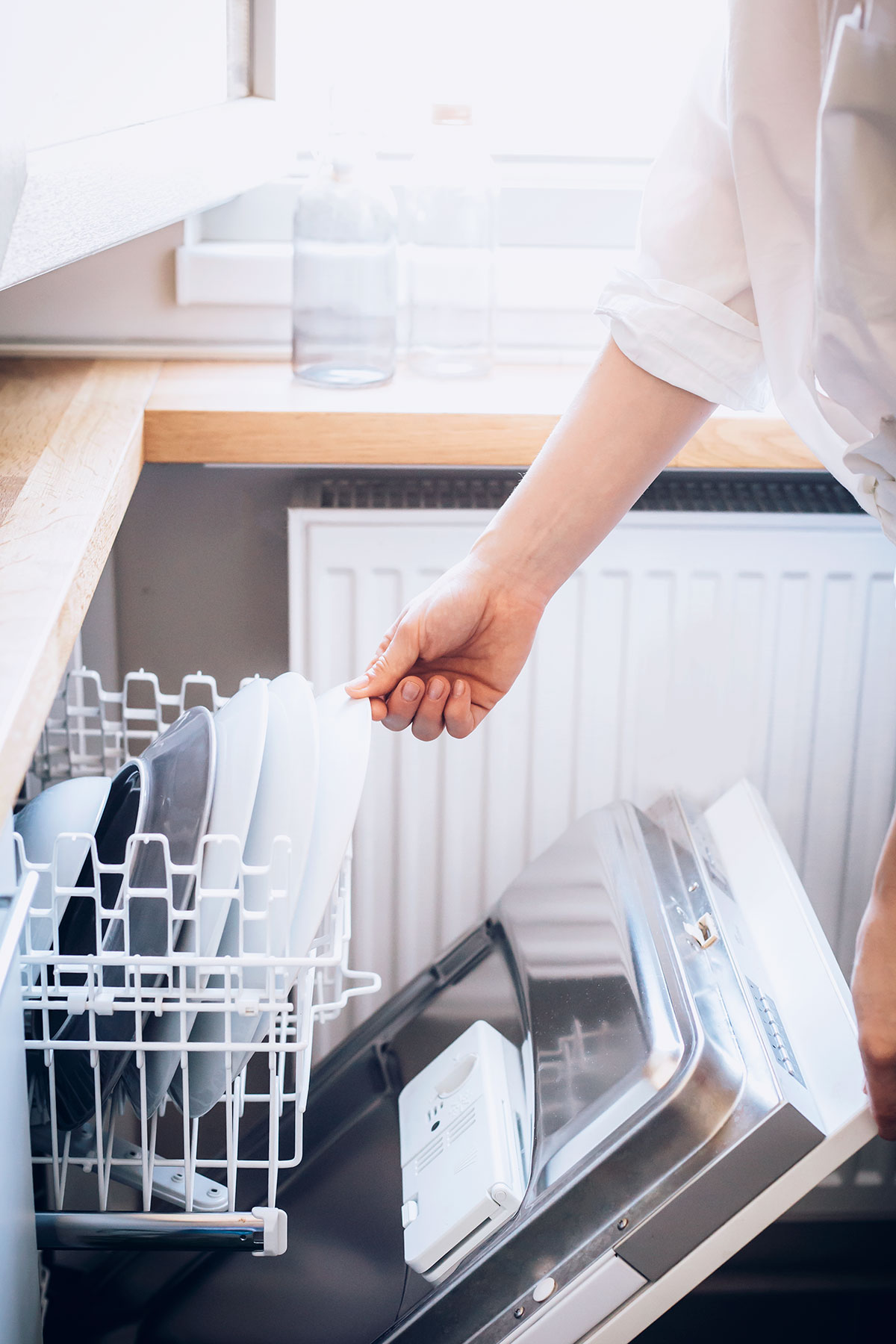 First, check the trap for food particles and the seal for lime buildup-you may be surprised (or grossed out!) by what you find. Simply empty the dishwasher, place a dishwasher-safe bowl filled with plain white vinegar in the top rack, and then run it through one cycle. Finally, sprinkle a cupful of baking soda around the bottom of the tub and run it through a short cycle. This post explains the process in more detail.
5. Freshen the garbage disposal
Check out these amazing garbage disposal DIY citrus garbage disposal refreshers that are sure to sharpen the disposal knives, disinfect and remove odors. You'll need white vinegar, citrus peels, and a muffin or ice cube tray. Put a few citrus peels into a muffin tin or ice cube tray and fill with vinegar. Freeze until solid and transfer to lidded container. Then, all you need to do is drop an ice cube in the disposal and run.
6. Conquer the coffee maker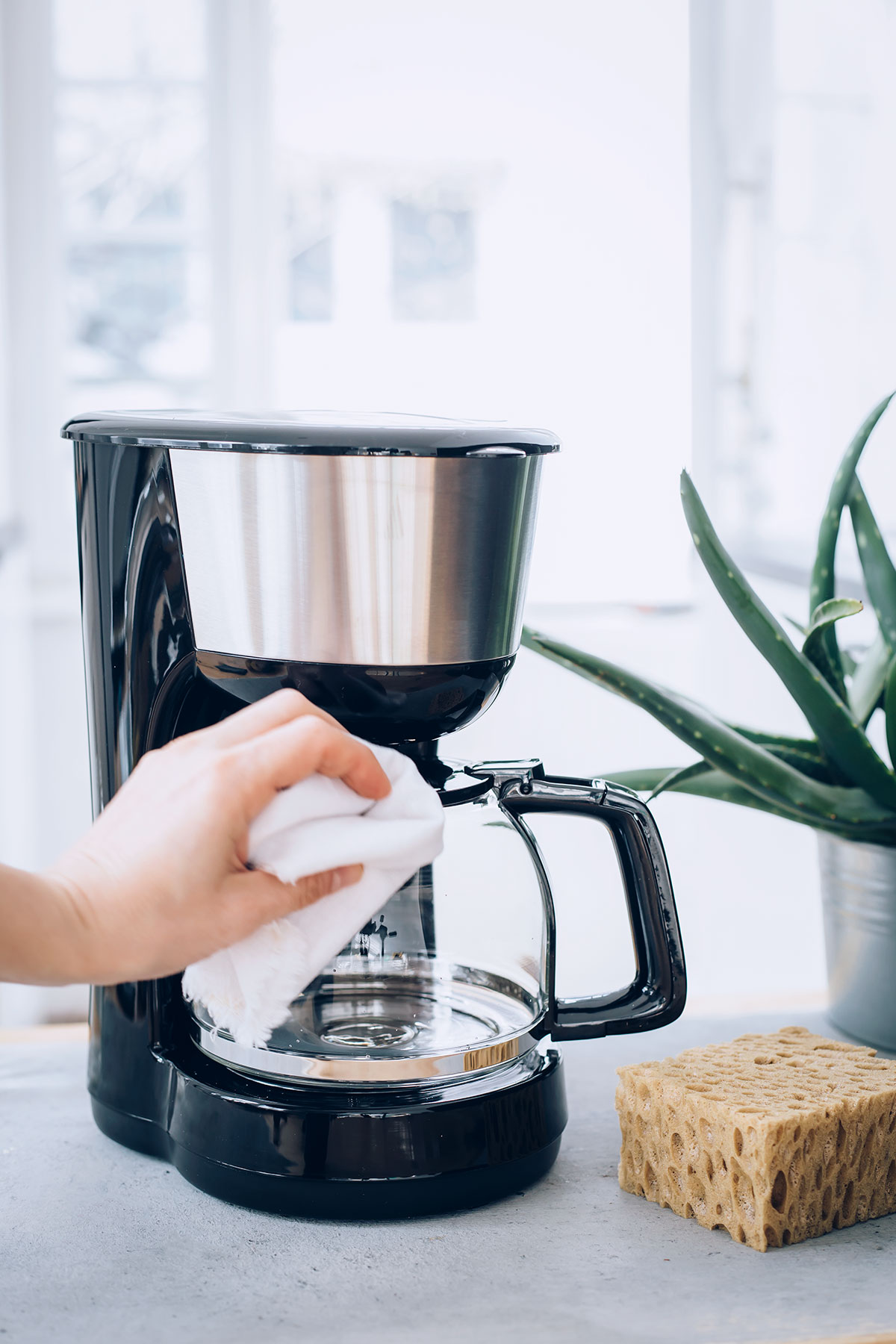 Another small appliance important to clean is your coffee maker, which can build up after a while. Add equal parts white vinegar and water to the water chamber of your coffee maker. Let the cycle run and partway through, stop it and let it sit for an hour or so. Afterwards let it finish the cycle and repeat several times with clean water, then say hello to a shiny, bright coffee maker.
7. Disinfect cutting boards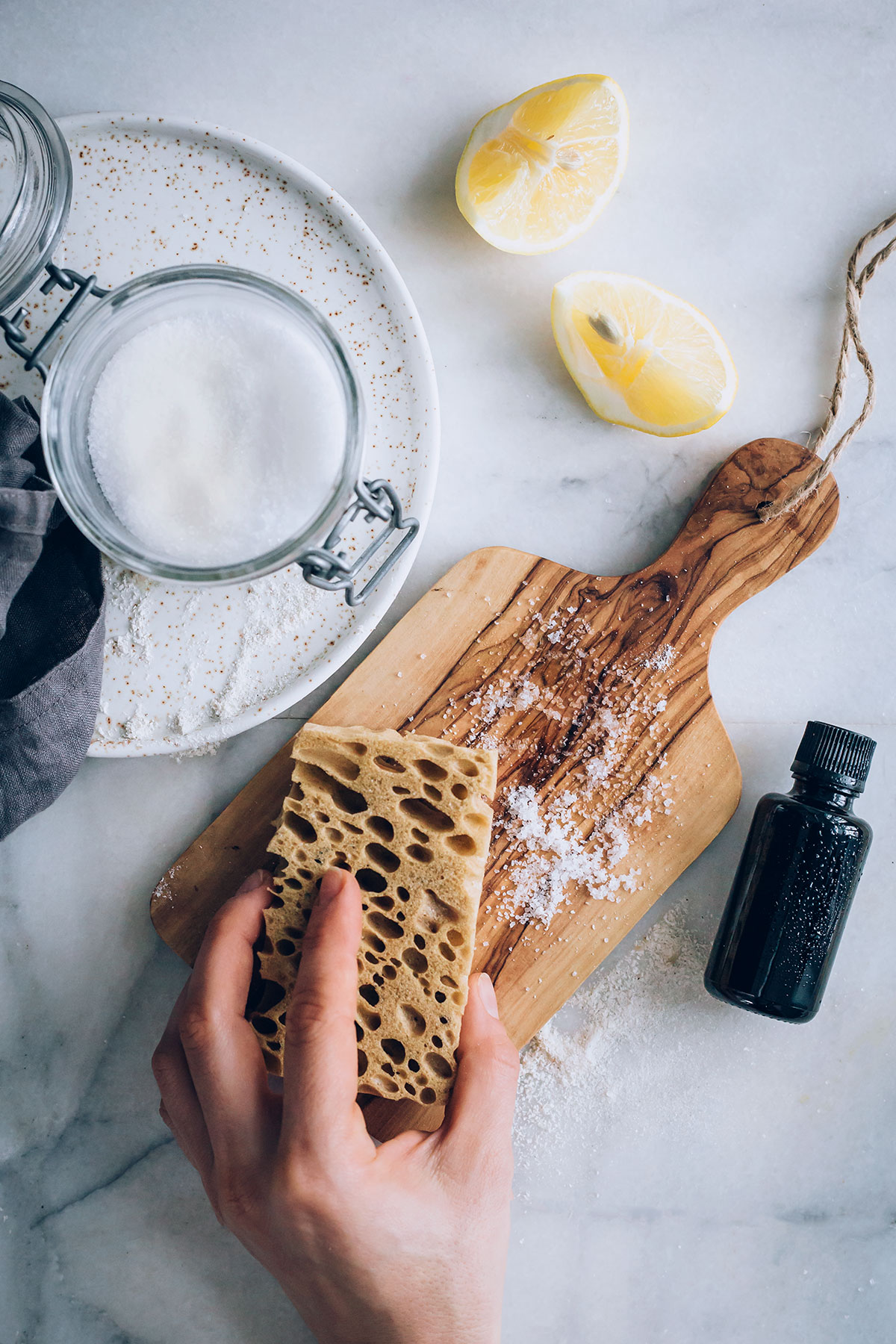 Keeping your cutting boards clean is essential to healthy and safe cooking, and it's simple to do. Green cleaning agents like hydrogen peroxide, lemon, vinegar, baking soda, and salt all work wonders to clean and disinfect cutting boards, getting into all those nooks and crannies. Baking soda mixed with an equal part of salt and water makes an excellent scrubbing paste for both plastic and wooden boards.
8. Clean off countertops
Clear off the counter tops for good, since you really don't need a million things sitting out on them. Deep clean the surface with DIY disinfectant wipes made from 1/2 cup all purpose cleaner, 8-12 drops tea tree oil, 2 1/2 cups of water, paper towels, and a storage jar. This recipe makes a whole roll of paper towels to use for spring cleaning around the kitchen. Here are other countertop cleaners you might want to try instead.
9. Don't forget the floor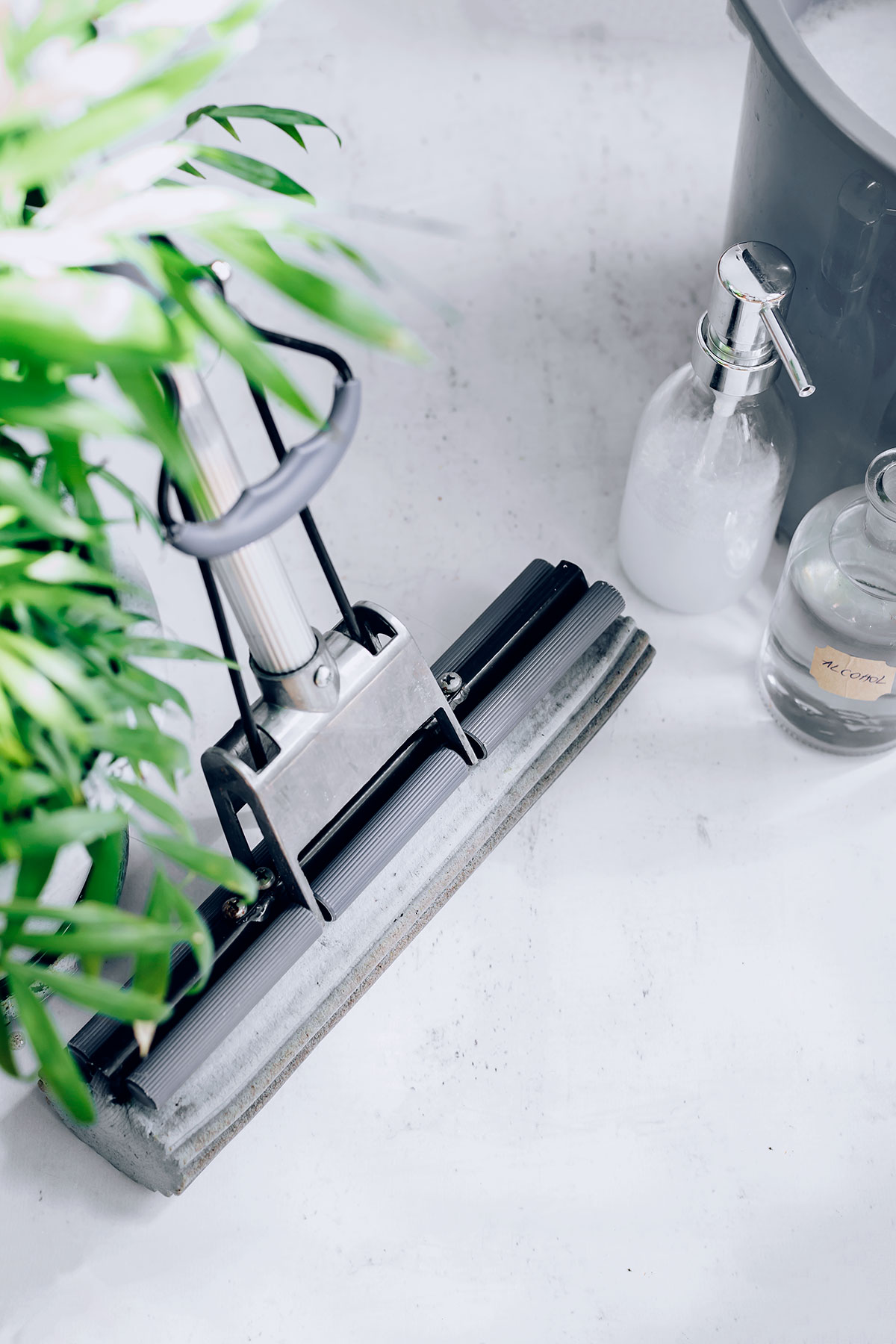 Keep floors clean with a simple DIY citrus floor cleaner made from rubbing alcohol, distilled white vinegar, orange and tea tree essential oils, dish soap, and hot water. Start by sweeping really well, pulling out the stove and refrigerator, and sweep up any food bits.
Next, sweep along the baseboards under the cabinets and then follow up with your vacuum. Grab a toothbrush and scrub any caked-on substances you find on the floor. Finally, mop with your new homemade cleaner. Be sure to run all the kitchen rugs through the washer while you wait for the floor to dry.
Share your favorite kitchen spring cleaning tips in the comments!
13