If you want to start making cleaning recipes, get ready to buy a lot of white vinegar. The inexpensive, non-toxic and biodegradable ingredient has long been used to clean every room in the house.
Vinegar's cleaning power comes from its acidity. White vinegar contains between 5–20% acetic acid. Distilled white vinegar is actually weaker, containing 5-8% acetic acid.
That acidity helps dissolve mineral deposits from glass, coffee makers and stainless steel. The acid also kills bacteria and viruses on household surfaces.
All you need for the most basic all-purpose spray is vinegar and water. But much like folks drink infused vinegar for its medicinal qualities, you can also infuse vinegar to make it an even better, more effective household cleaner. Bonus: it makes the smell much more pleasant.
How to Infuse Vinegar for Cleaning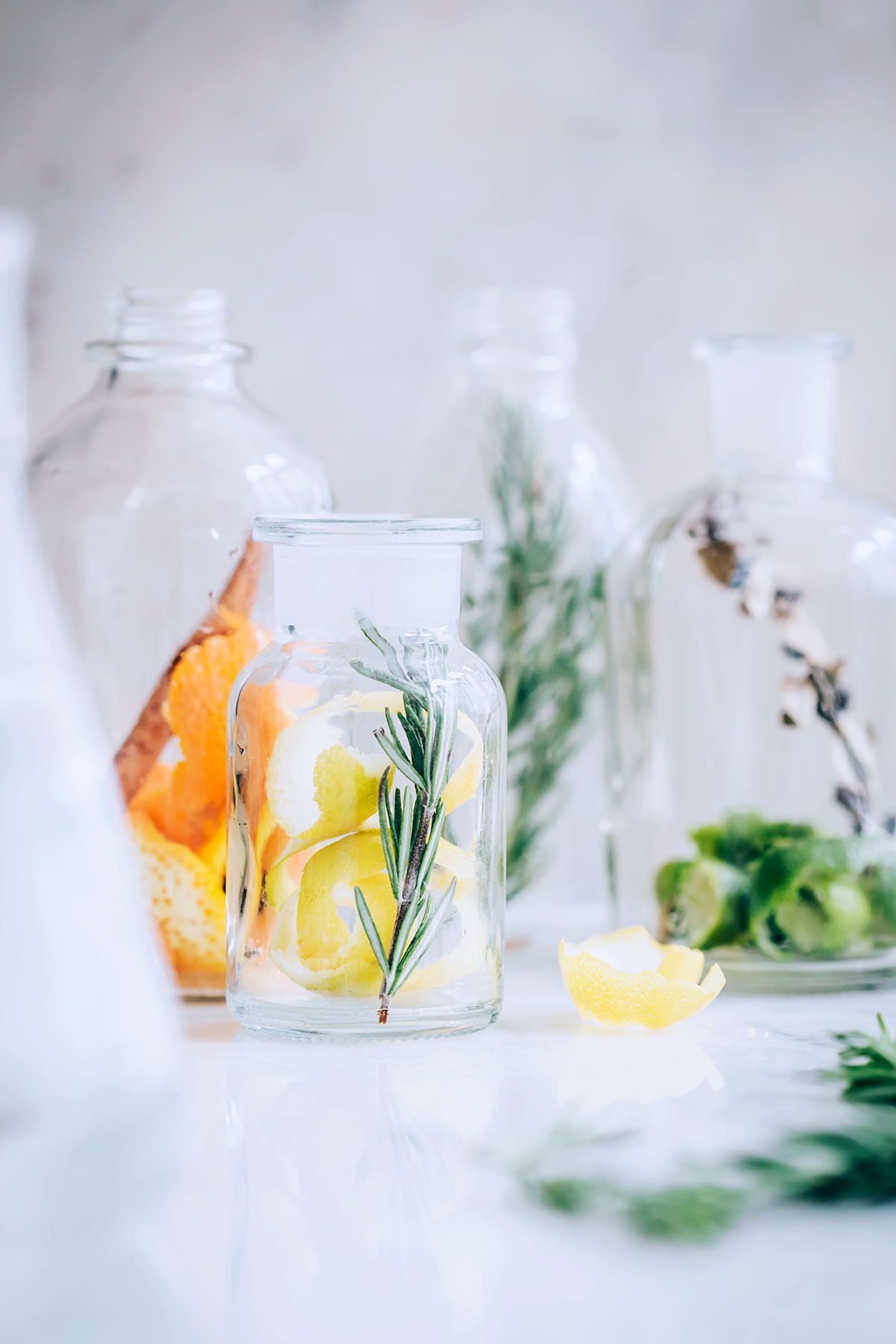 Citrus peels are my favorite vinegar infusions. You were going to throw them out anyway, and the peel is where citrus essential oils are located. When those oils get released during the vinegar infusion you're getting an extra dose of germ-fighting, de-greasing power.
Herbs – both dried and fresh – and spices are also excellent for infusions. Here are a few simple combinations for citrus infused vinegar, but you can always use what you have on hand or in the garden.
Citrus infused vinegar ideas:
Orange peel + clove + cinnamon
Lemon peel + oregano/thyme/sage
Lime peel + eucalyptus
Grapefruit peel + rosemary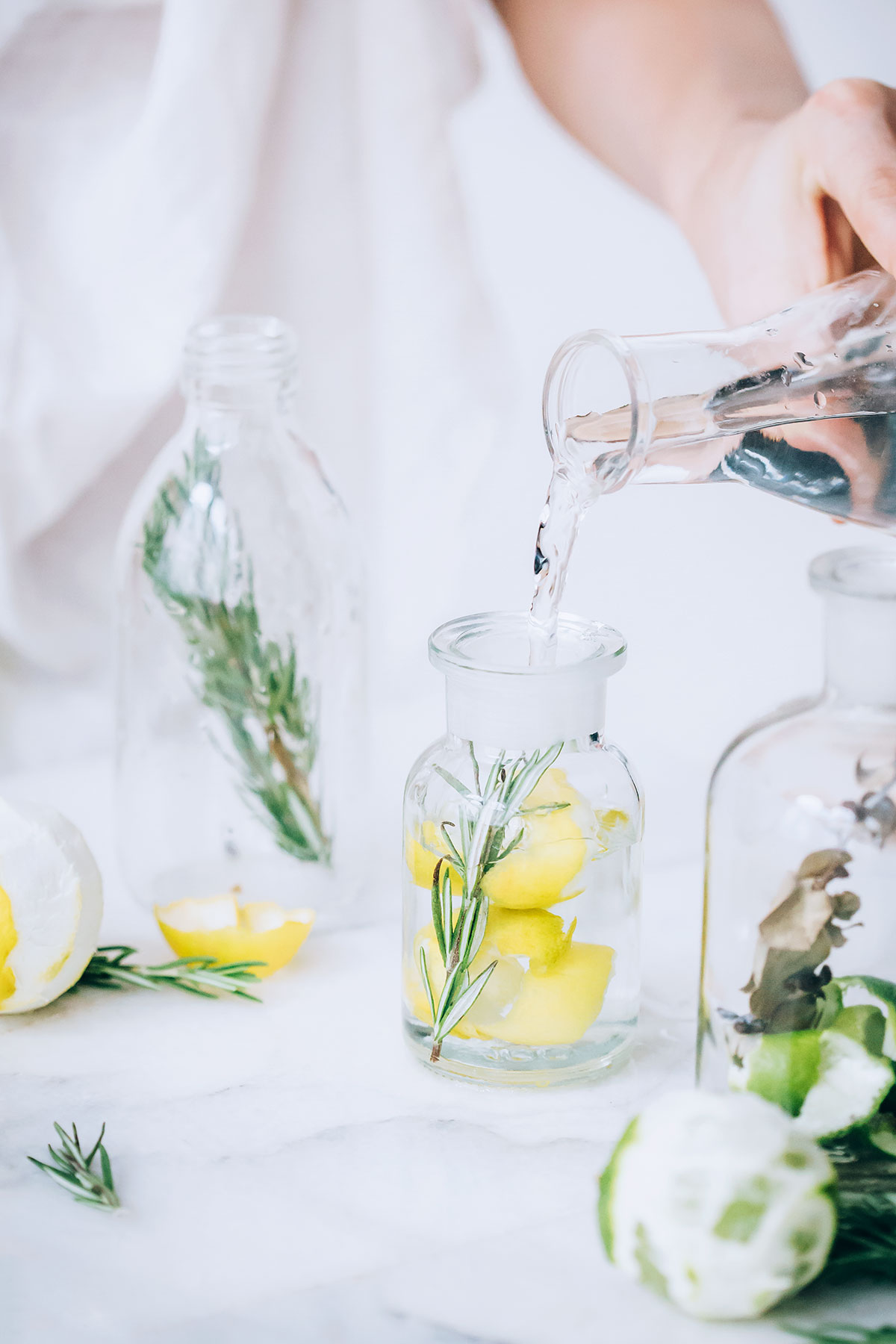 Infused vinegar all-purpose spray
When the infusion is ready, you can make a super simple all-purpose spray by combining vinegar and water in a spray bottle. For an 8-ounce spray bottle, add 1/2 cup of each then replace the spray nozzle and give it a shake. It's good to go for cleaning countertops, tubs and tile, and even windows.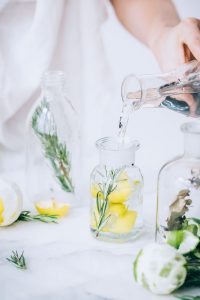 Print
Infused Vinegar for Cleaning
Ingredients
Supplies needed:
Glass jar 8 ounces or larger
1/2 cup citrus peels and herbs
8 ounces distilled white vinegar
Instructions
Use an 8-ounce glass jars that's clean and fully dry.
Add about 1/2 cup of fresh or dried citrus peels, herbs, or spices to the jar.
Fill the jar with vinegar and replace the lid. Give it a shake to make sure everything is submerged in the vinegar.
Keep it in a sunny spot for at least 2 weeks. Shake the jar every other day or so to help release the oils from the infused materials.
When the vinegar is ready, strain out the infused materials and and keep the infused vinegar in a jar.
To use, make an all-purpose cleaning spray with a 1:1 ratio of water and vinegar.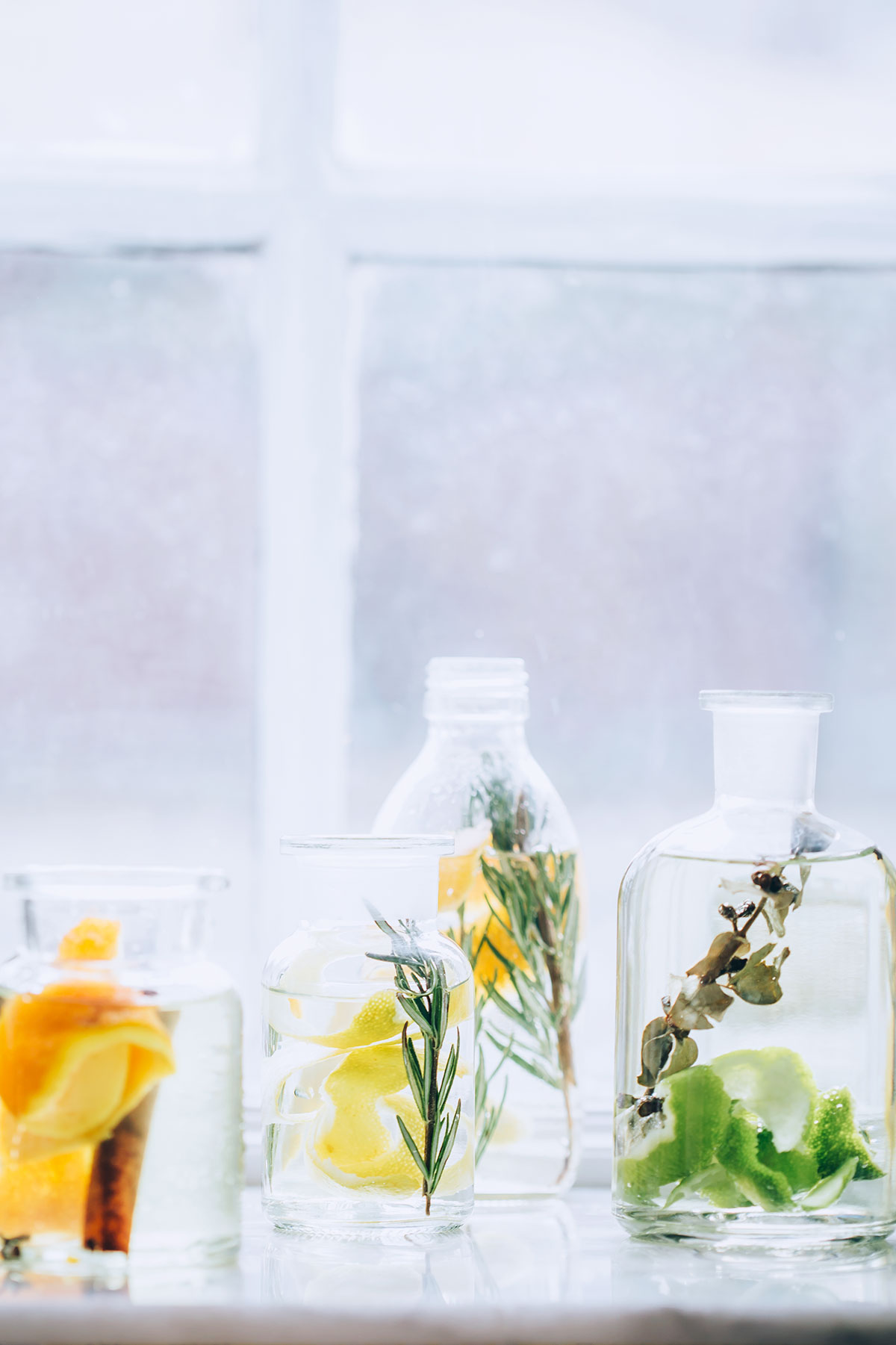 Photos by Ana Stanciu
13