Do you have cleaning routines? A certain room where you always start, a certain corner you do your best to avoid? For me, making my own cleaning products is where it starts: I get to have a little DIY fun before starting the actual work.
If you want to go the green cleaning route, you should start with these essential recipes. They're easy to blend together, they need only a few ingredients, and they cover all the basics of your spring cleaning. In fact, you might want to learn them by heart, 'cause you'll probably use them over and over.
1 / 11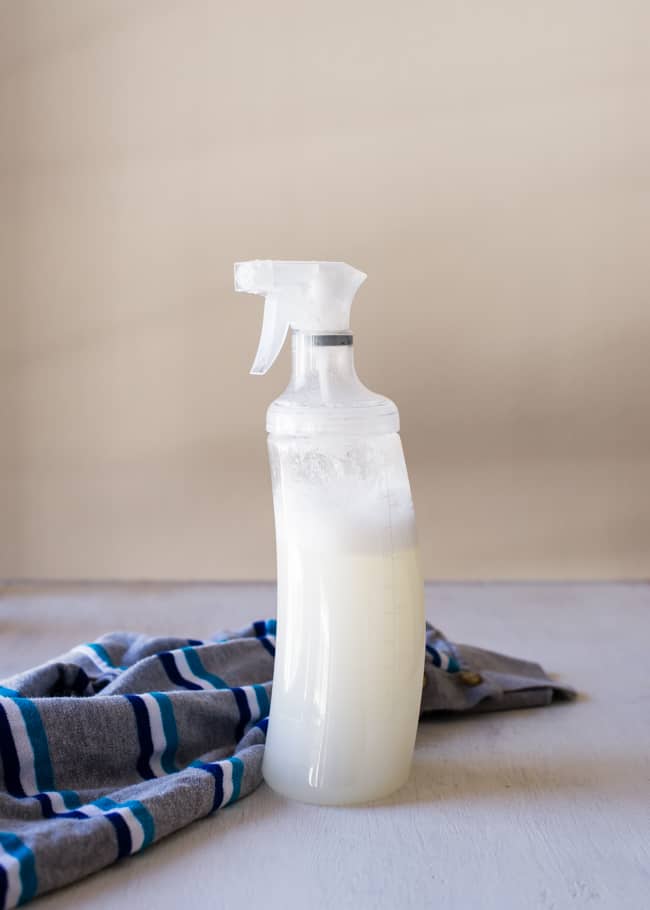 Food stains of all kinds can make your life miserable. This spray, however, will help you out! It's made with glycerin, borax and super washing soda, all of which are essential green cleaning ingredients.
DIY Stain Remover Spray from Hello Glow
3